Instagram:
@__remmidemmi
Twitter:
@__remmidemmi
Facebook:
www.facebook.com/remmidemmi22
Website:
www.sandrogiordanoinextremis.it
1. What's your story? Where are you from?
Hi, I'm Sandro Giordano from Italy, living between Rome and Barcelona. I became a photographer with my project IN EXTREMIS (bodies with no regret), but I was also an actor for twenty years and now I'm finishing to shoot a docu-series for Italian television, as a conductor.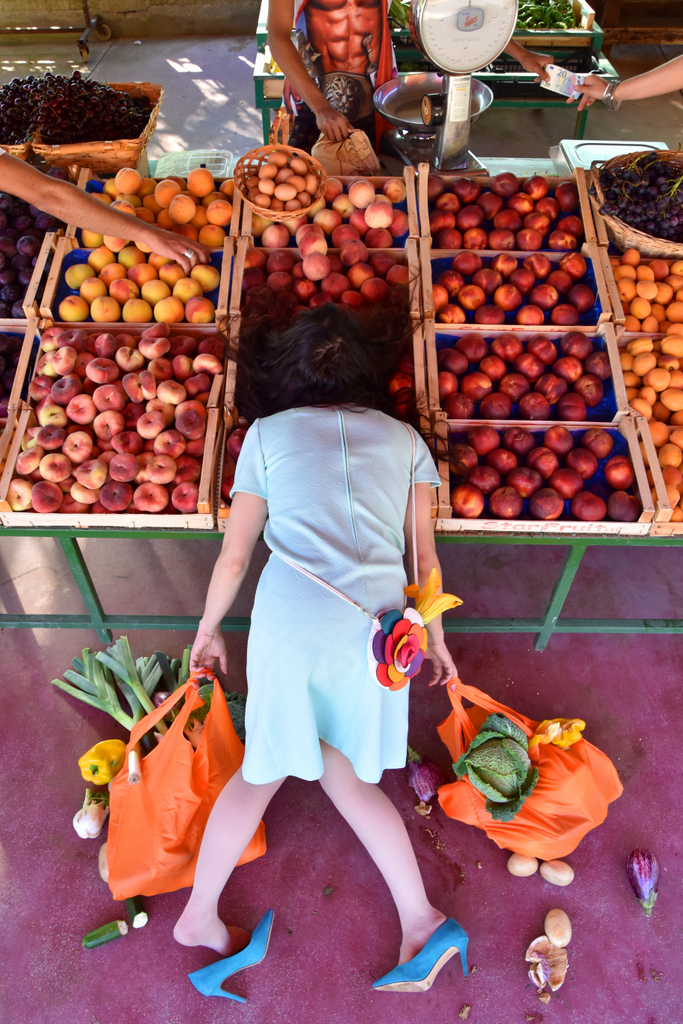 2. Tell us about your aesthetic.
IN EXTREMIS tells the misadventures of fallen characters, victims of their own obsessions and possesions. In my photos, I believe color is one of the key elements. If I didn't use strong and bright colors, the falls would be much more dramatic. The same attention I turn to props and clothing. I use it to reveal the identity and background of the characters, as their faces are always hidden.
3. What is your favourite medium and why?
I could not live without my laptop, there's all my work in there. Traveling a lot, I always bring it with me.
4. What is your artistic process like?
The photo's been on my mind for several days, but it wil be possible to make it happen only once the right location has been found and after I go there for a couple of times to try out the shots. I take some photos from different angles so I can study them once they are on my computer. In front of this empty scene, I build and imagine the whole set including the position for the model. In most cases the locations are real spots in the city (stairs, courtyards, sidewalks, balconies). Everything that happens around the models is scenic design and nothing is accidental. So, leaving out the time photo has actually in my mind, it takes about fifteen days, sometimes a little more, to making it. As time goes by, everything becomes more and more complex with a longer and more accurate production.
5. Who and/or what inspires your work?
The daily life of ordinary people is certainly the richest source from wich I draw to launch my social complaints. I take inspiration from human neuroses.
6. What role does art play in your life? How does it change the way you view the world?
Unfortunately, we live in an increasingly ugly world, full of violence and wars. I think Art is the only way out of this sad reality. Working with imagination and creativity, it feeds the love and the joy of doing things, to move forward. I could not imagine my life without doing something creative.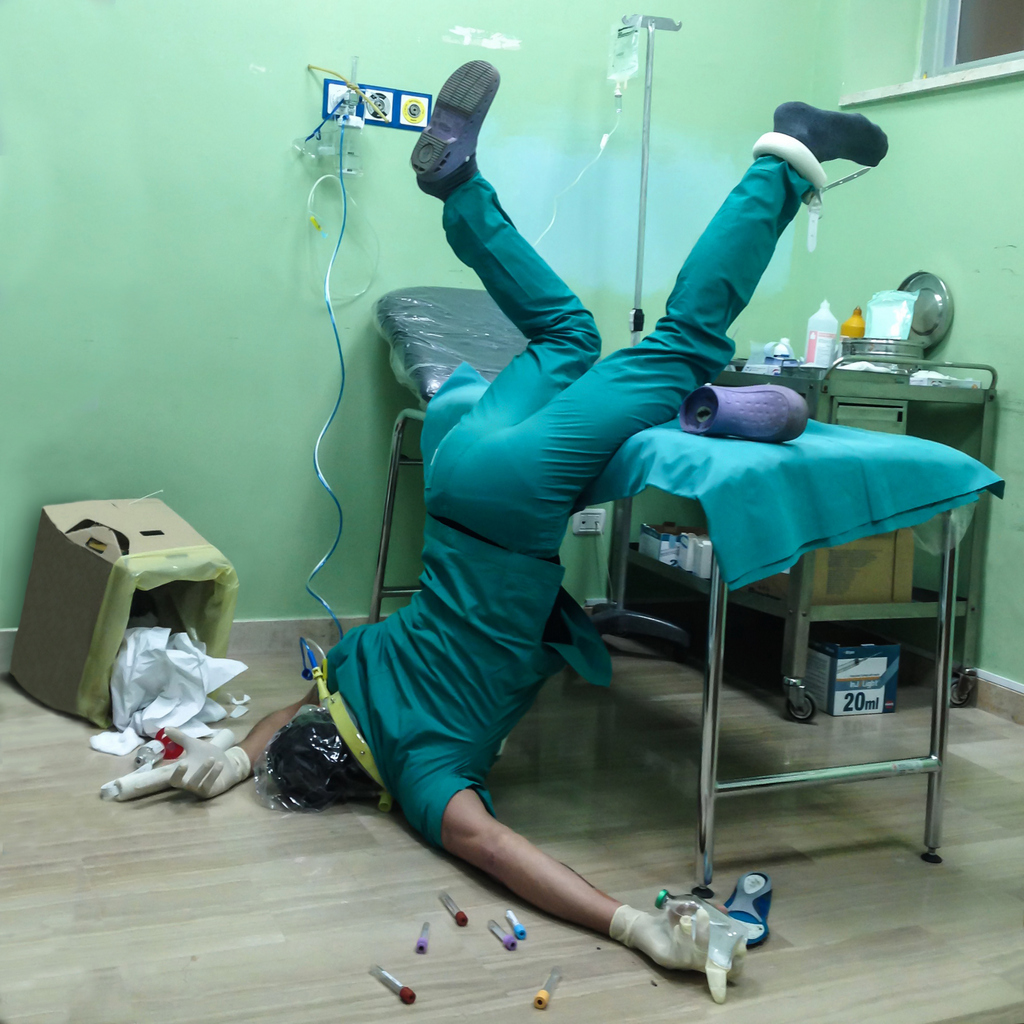 7. Where did you study?
I studied as a set designer in a good Roman school, but I didn't graduate. I left it before to follow another passion: being an actor. So, I started studying acting in another school. After twenty-year career as an actor, I decided to devote myself to my photographic project, and I never studied photography.
8. Where do you see yourself in five years?
I'm a nomad. I will still traveling in the next five years… For sure!
9. What about in ten?
Oh, now it gets complicated. I live organizing my life day by day, I really don't know what to answer. I think life is wonderful, it's surprising you all the time. You just have to float in it and see where it takes you.
10. What do you hope to achieve with your art?
I hope to make people smile and at the same time, invite them to analyze the dark side of their own personality.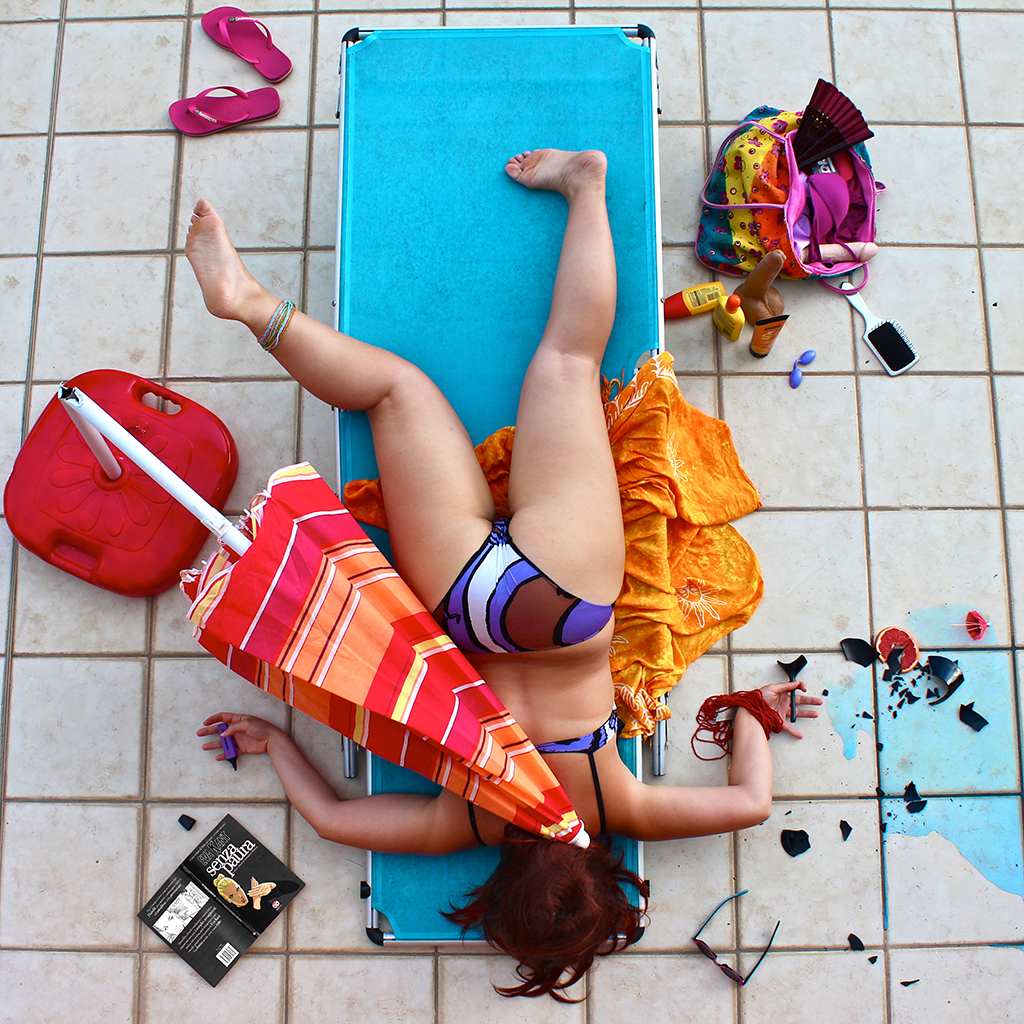 11. Now, tell us a little more about you as a person: what is your favourite food?
Rigatoni alla carbonara.
12. Favourite book?
"1984" by George Orwell.
13. Favourite genre of music?
I'm sick of music! Rock and electronic are my favorites one.
14. What are your hobbies?
Looking for new artists in Spotify and iTunes.
15. If you weren't an artist, what would you be?
A homeless person.