Instagram: @_am__illu, @_am__art
Website: www.aurelie-menetrier.com
1. What's your story? Where are you from?
Hi! My name is Aurélie, I'm 31 and I'm a French artist and I live near Paris, France. I have a degree in graphic design. I have been a freelancer for 9 years now, 6 years in graphic design and 3 in illustration. I only do illustration work now.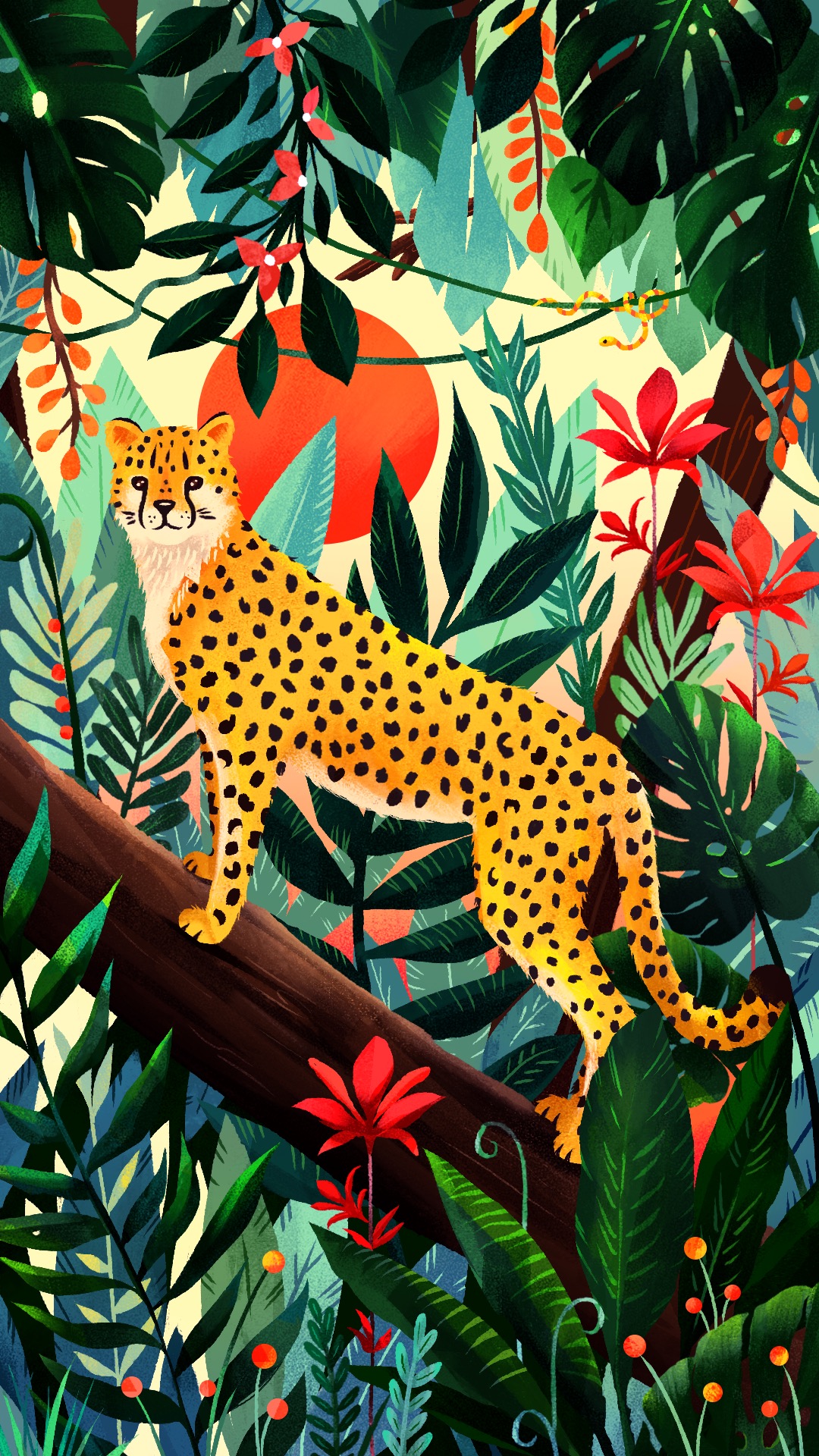 2. Tell us about your aesthetic.
It depends on the medium that I use and my mood! It varies from colorful to playful to abstract to black and white. I mostly enjoy drawing landscapes, food, cute animals and florals. But I don't have only one aesthetic I think. As a matter of fact, it is a struggle for me because I have two accounts on Instagram and I really wish to combine all of my work together: paintings -@_am__art, illustrations -@_am__illu
3. What is your favourite medium and why?
I'm not sure I have a favourite medium. I really like to switch around and enjoy all kinds of different mediums such as traditional painting, drawing or digital painting. But if I have to choose, I would say digital painting because of the variety of colors, lights and effects that you can do with photoshop. It's pretty much infinite.
4. What is your artistic process like?
I like to draw things that inspire me such as nature. Sometimes I sketch a draft beforehand but most of the time I draw or paint as the flow comes and I adjust everything along the way. I try to follow my feelings and draw things that matter to me.
5. Who and/or what inspires your work?
Nature & space and everything that surrounds me. Disney and Pixar are huge inspirations as well!
6. What role does art play in your life? How does it change the way you view the world?
Sometimes I feel like my brain is a Fantasia movie 24/7! Art is everywhere to me. From sounds to visuals, everything is an inspiration and stimulation.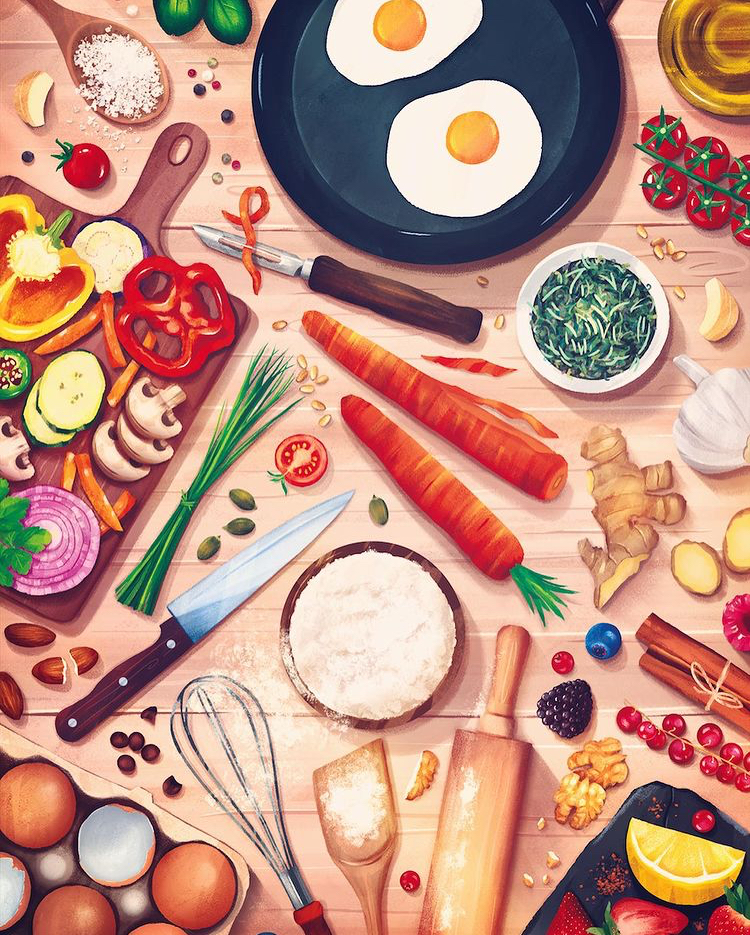 7. Where did you study?
I studied in a school called LISAA (Superior Institute of Applied Arts) for 4 years in Paris, France. I have a degree in graphic design and a master's degree in web design.
8. Where do you see yourself in five years?
It is a very difficult question for me to answer as I like to do a lot of different things in my life. I hope I'll be happy and have a more balanced professional life with a variety of things to do: art direction, illustrations, paintings but also singing: I'd love to develop more the music area and become a more « 360° artist ». I also taught art for a while and I'd like to do it again! And please no covid anymore :D
9. What about in ten?
I really don't know. But in ten years, I wish to have travelled a lot more!
10. What do you hope to achieve with your art?
I want to spread a lot of positivity, emotions and tell a story. Everything in life is about emotions in my opinion. If someone is feeling something (curiosity or happiness or anything!) then my job is done and I'm happy.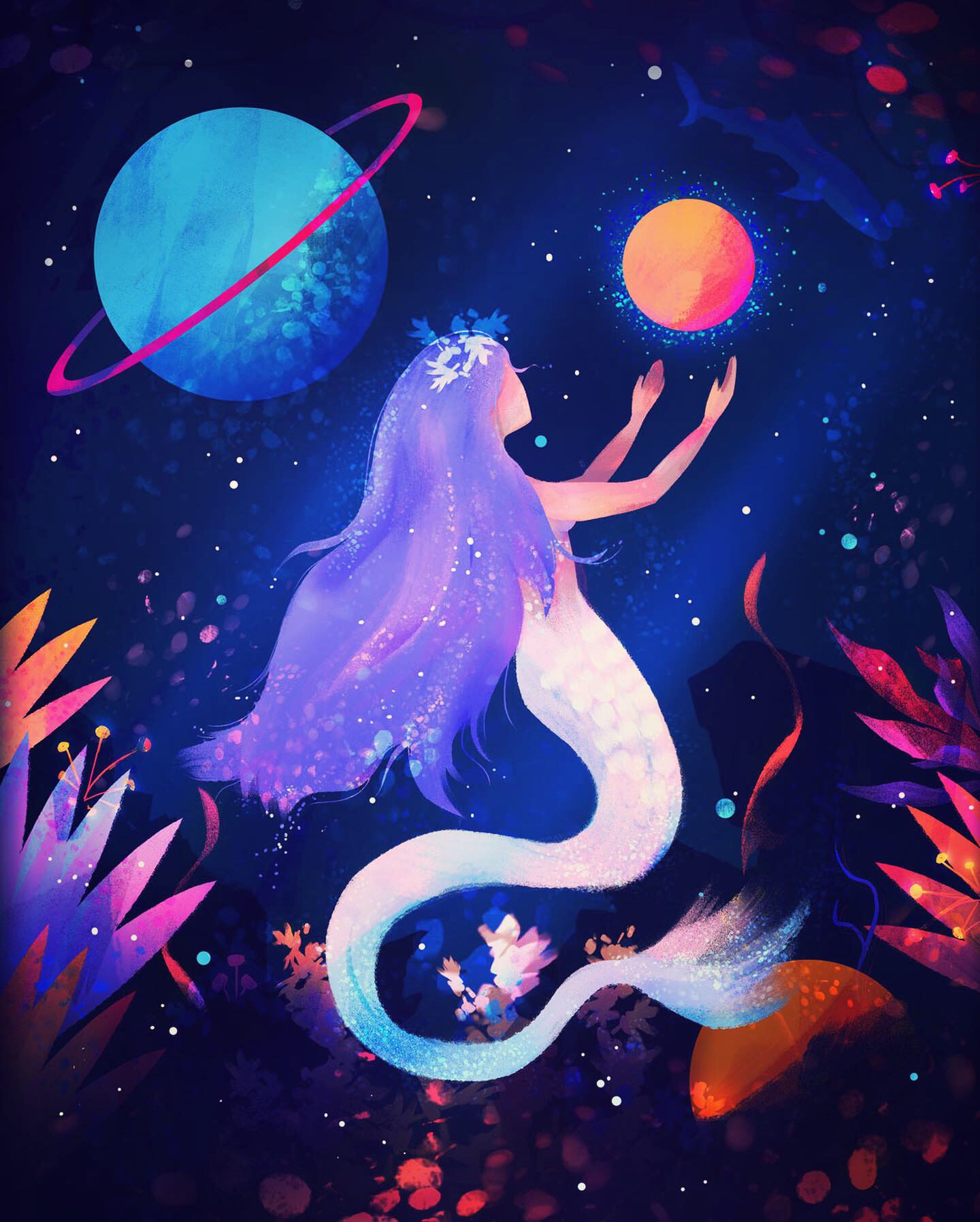 11. Now, tell us a little more about you as a person: what is your favourite food?
My favourite food is probably a « from scratch » homemade hamburger! From the bun to the filling to all the sauces!
12. Favourite book?
Probably the Harry Potter saga
13. Favourite genre of music?
I listen to all kinds of genres (depends on my mood) but mostly rock and metal.
14. What are your hobbies?
I have played the piano and danced since I was 4 years old and I play a little bit of guitar too. Music is a huge part of my life and I love singing and composing music. (there are some covers in my stories if you want to hear them!). I love to paint and draw, do FX make-up, cook and have walks in nature.
15. If you weren't an artist, what would you be?
I would be a naturopath or a psychologist (therapist) or a veterinarian :) Or a teacher. Basically, someone that helps others or the planet.