Instagram:
@_anna_mac_
Facebook:
www.facebook.com/byannamac
Website:
www.annamac.com
1. What's your story? Where are you from?
Hello! I'm Anna a textile and surface pattern designer currently living on the beautiful Suffolk coast in England.
2. Tell us about your aesthetic.
Clean lines, colour, abstract, bold, simple, layers.
3. What is your favourite medium and why?
It's between acrylic and my iPad pro. Totally different but equally my favourite. I love that I can create thick opaque colours with acrylic, I'm too impatient to wait long for paint to dry so acrylic works perfectly. I can build layers until I'm happy. Working digitally is a new love of mine, there's no wasting paint or washing brushes. I can get rough ideas down quickly and edit without wasting precious materials.
4. What is your artistic process like?
Free and scatty. In every other aspect of my life I am controlled and organised, when it comes to my work I feel like I just go with the flow and let my work guide me. I keep altering shapes, changing colours, layering until everything clicks into place. It's really a game of mistakes and corrections. I like to take photos on my phone of the outcome at the end of the day so I can look at it later when I'm away from my studio, with fresh eyes in a different setting.
5. Who and/or what inspires your work?
Negative spaces, movement, colour combinations, layers, mistakes, simple marks.
6. What role does art play in your life? How does it change the way you view the world?
It plays a huge part in my life. For several years I stopped creating all together and it had a very negative impact on me as a person and how I viewed the world. The more we create, the more creative we become, the more inspired we become, the more we think outside the box, the more we view the world full of possibilities. I'm a very visual person, everything I look at I feel as though I'm soaking in the details whether it's the details in someone's face or the colours in a fabric.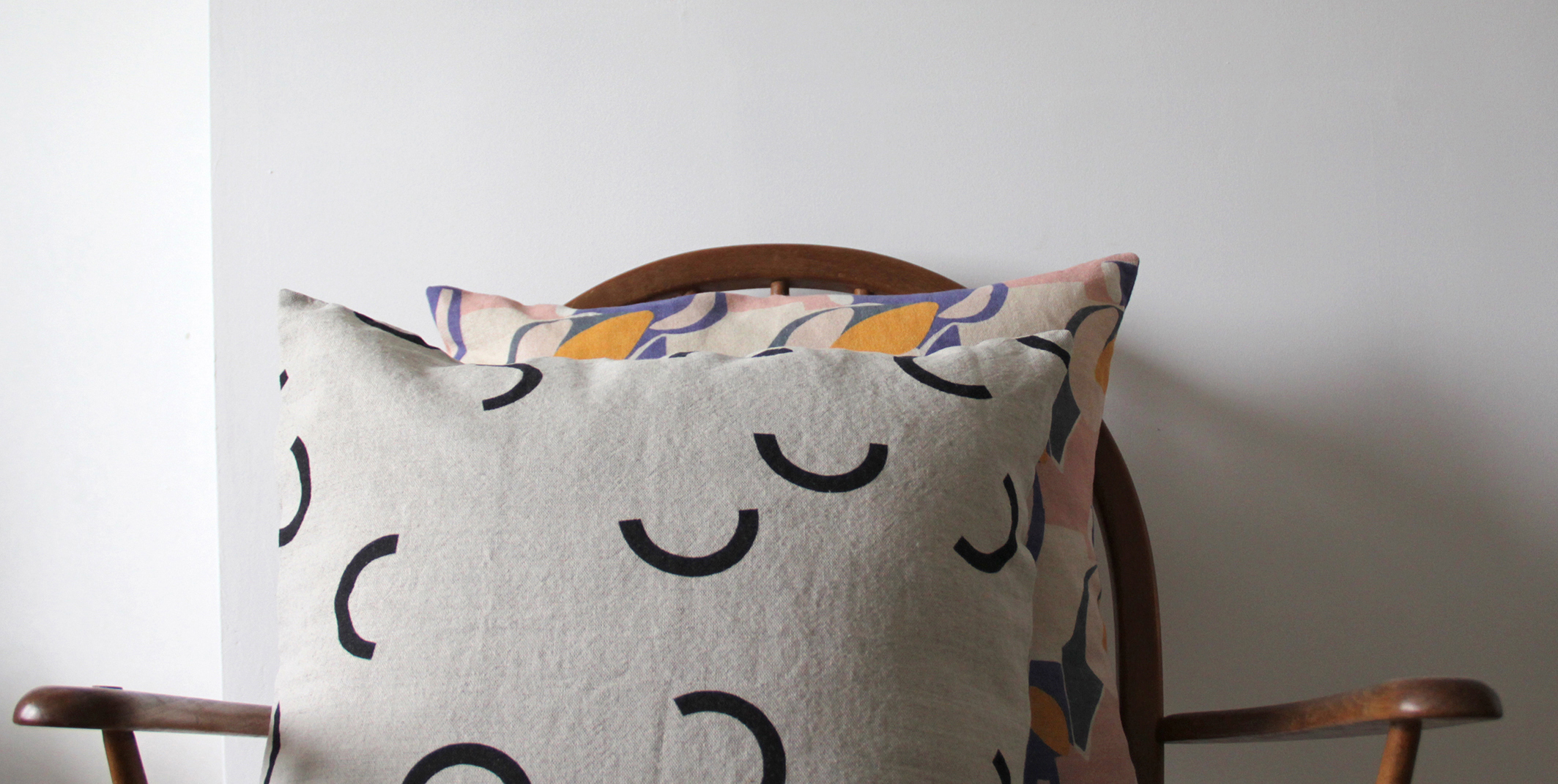 7. Where did you study?
I originally studied Jewellery and Silversmithing in London, after a break from the creative world I reevaluated what I really wanted to do. I threw myself into textiles, surface pattern design and painting... I've been winging it ever since!
8. Where do you see yourself in five years?
My own studio with plenty of space. Surrounded by nature, doing what I love every day as a career.
9. What about in ten?
An even larger studio with a fancy coffee machine.
10. What do you hope to achieve with your art?
Personally to keep growing and evolving, fine-tuning my aesthetic and having a recognisable style. For others, I hope to produce work that gives people that feeling of joy a beautiful piece of work can give you.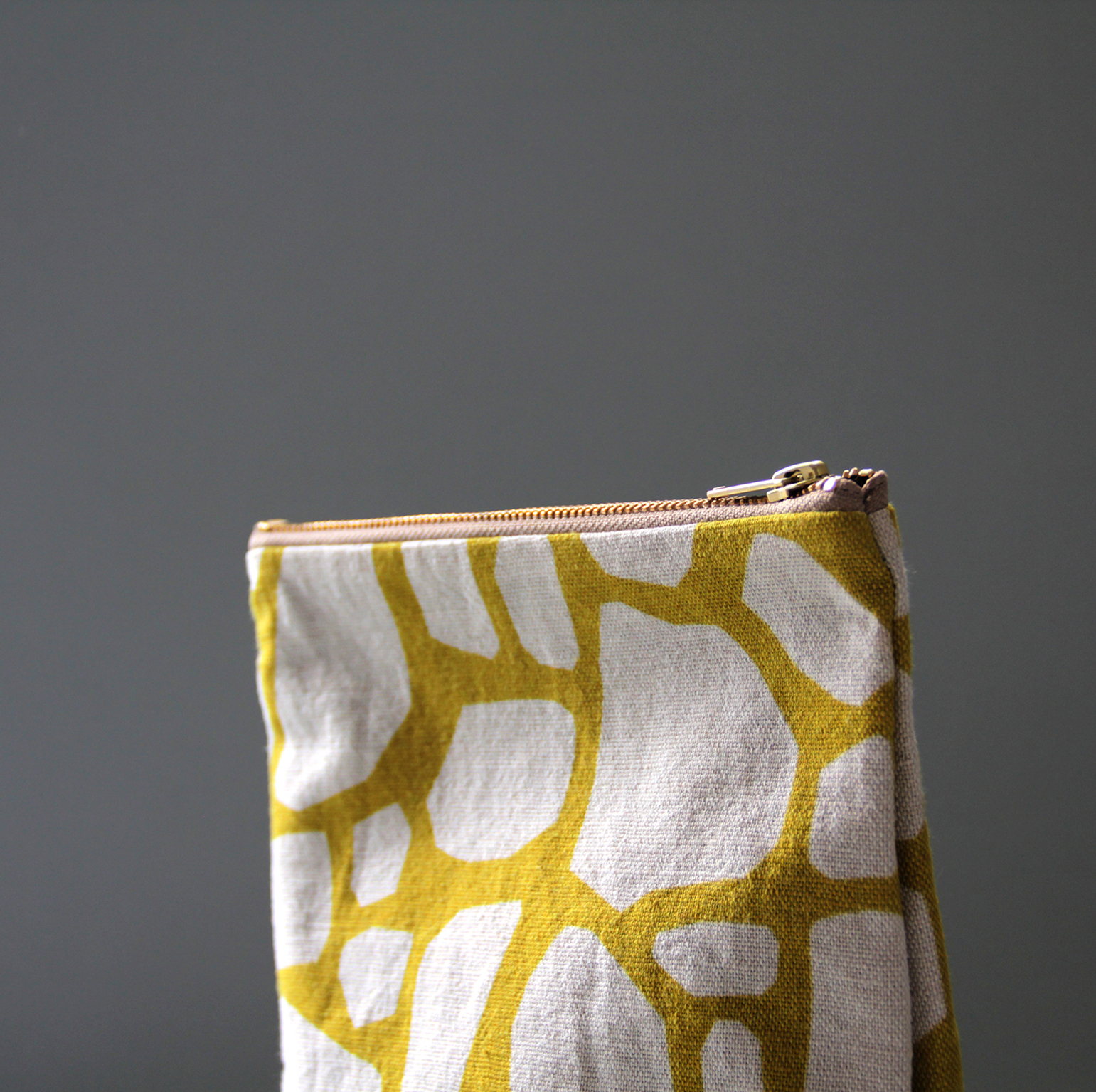 11. Now, tell us a little more about you as a person: what is your favourite food?
Vegan enchilada bowl with spicy tofu and avocado.
12. Favourite book?
The Help by Kathryn Stockett.
13. Favourite genre of music?
Mostly something indie and haunting, where I can pretend I'm in some sort of sad music video.
14. What are your hobbies?
Running as it's great for my mental health and productivity but I've completely fallen off the wagon lately. Maybe this will be the kick up the backside I need.
15. If you weren't an artist, what would you be?
Owning a vegan shop or working with an animal charity.