Instagram: @_bellazirt.illustration_
1. What's your story? Where are you from?
I was born and raised in Porto, Portugal but ever since I can remember, I've travelled a lot and so I always have this desire to explore new cultures and photograph everything to perpetuate those memories. I have lived in Barcelona for a year and I'm currently living and working in Copenhagen, Denmark.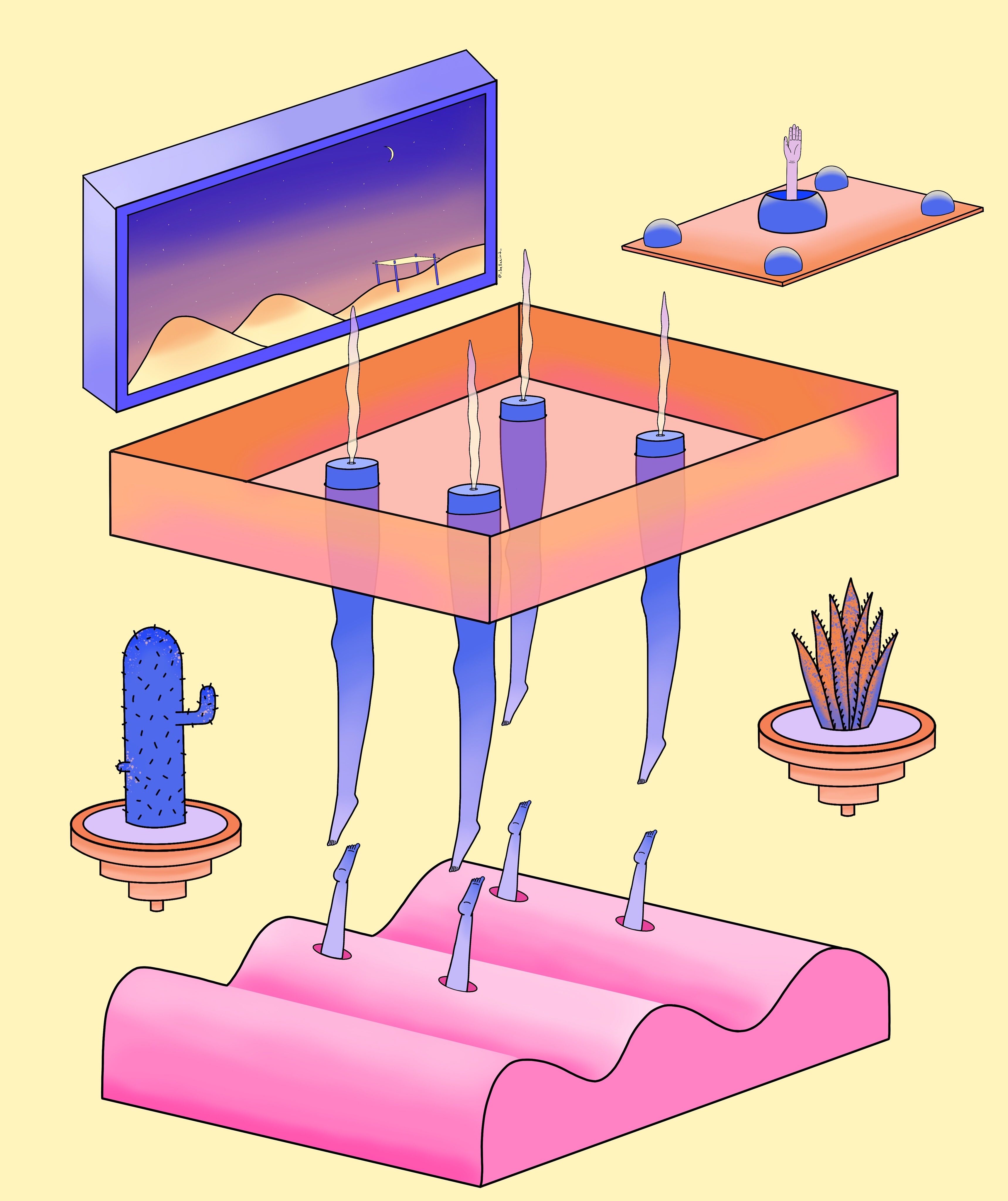 2. Tell us about your aesthetic.
I don't know if I have a defined aesthetic but I definitely like to put into colors and shapes everything I imagine so I think if I have to define a style for the kind of work I do, I would say surrealism, but it's a never-ending work in progress so I think it is always evolving into different things.
3. What is your favourite medium and why?
I love to experiment but I'm someone who's always in a hurry and constantly want to create new things and change what already exists when it comes to illustration so I love digital illustration because it allows me to take "it" everywhere.
4. What is your artistic process like?
My artistic process depends on a lot of things but most of the time I just feel this urge to illustrate something that just came to mind and start doing it.
5. Who and/or what inspires your work?
A lot of things but mostly since I travel a lot and take a lot of pictures I think mostly architecture or everyday scenarios of random people on the streets.
6. What role does art play in your life? How does it change the way you view the world?
I'm someone who has always been surrounded by art. My father used to paint and since I was little I was always drawing. Even in restaurants, I used to constantly draw on those papers towels they put on the tables, so it's just something natural and for me. It comes in a lot of different forms, I love to illustrate, I love analogue photography, I read a lot and I'm constantly watching movies.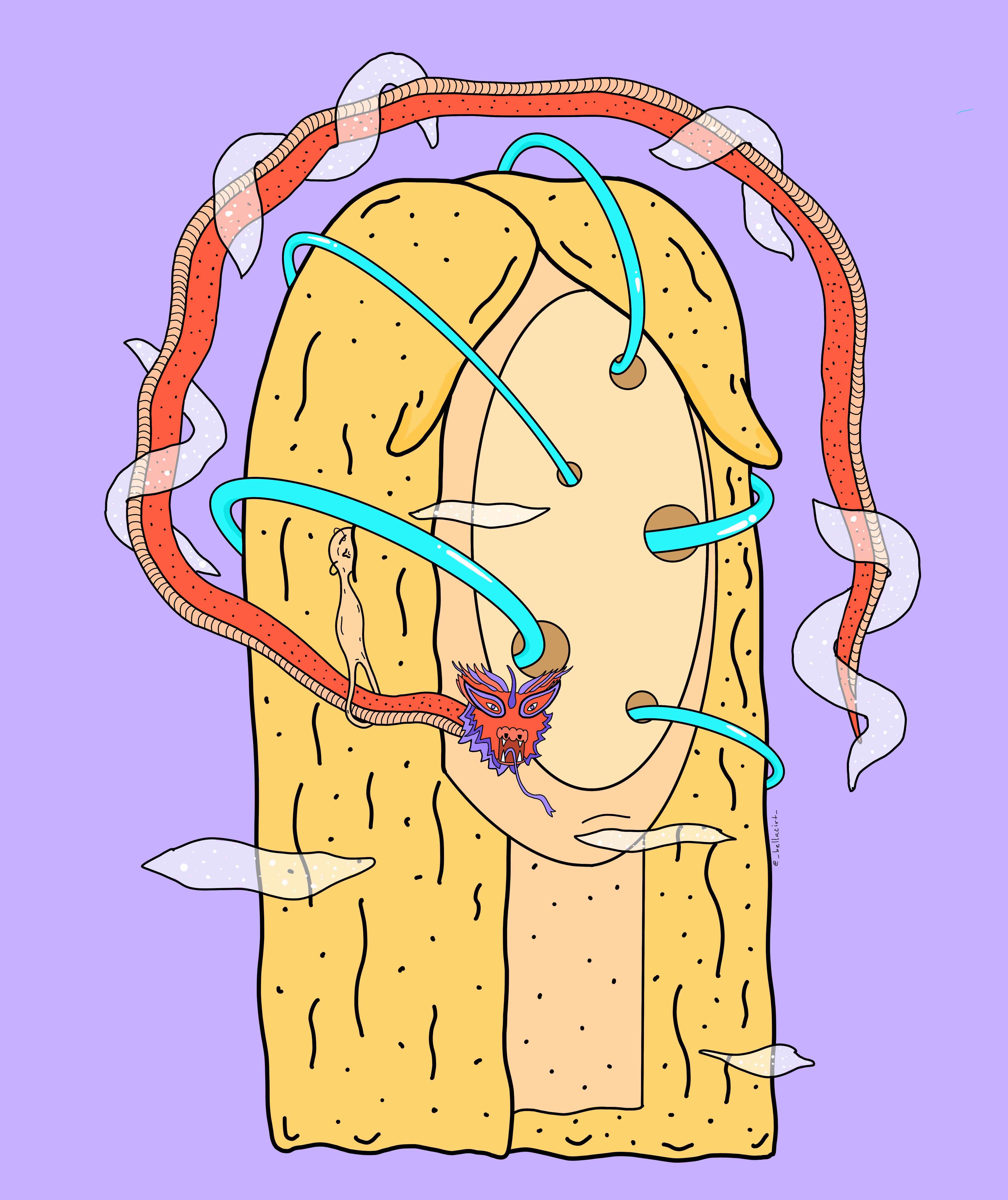 7. Where did you study?
I studied graphic design for 3 years in a specialized art school, then did a bachelor's degree in graphic design, both in Porto and then did a masters degree in Creative Illustration in Barcelona.
8. Where do you see yourself in five years?
That's something I thought I was able to answer a few years ago because I have always been someone very methodical, organized and anxious to know the following step but I've realized that you can't really plan so ahead of time because you can't control everything that happens. I just know that in 5 years, I want to be doing what I love, which is everything related to art. I want to learn 5 times more about everything and anything, and I want to be happy.
9. What about in ten?
Exactly the same, but I want to learn 10 times more.
10. What do you hope to achieve with your art?
I hope that it continues to evolve, take it to as many places and people as possible. I hope that it continues to make me feel as wholesome as I do now.
11. Now, tell us a little more about you as a person: what is your favourite food?
My favorite food is 100% Francesinha, a traditional dish from Porto.
12. Favourite book?
My favorite book is Brave New World by Aldous Huxley.
13. Favourite genre of music?
Bossanova.
14. What are your hobbies?
I do a lot of random things but I love to just hang out with my friends and play some music but I'm also very consistent when it comes to binge-watching a series with my favorite person, so there's a whole spectrum between extrovert-me and introvert-me, I like both of them.
15. If you weren't an artist, what would you be?
If I weren't an artist I would like to be a "food-expert-taster".