Instagram:
@_elinmatilda
Website:
www.elinmatilda.com
1. What's your story? Where are you from?
I was born in Sweden and grew up outside a small town, very much in the middle of the forest, where sunlight is a treasure for most of the year. It has its ups and down — I cherish nature and would love every human to grow up with such closeness to it. However, there were other limitations when it came to social and cultural experiences… I'm sure many small town kids will know what I'm talking about. Getting older, I was really shy, struggled with depression and felt trapped in a monocultural world where people did everything to avoid being different to the norm. Two weeks after graduating from high school, I moved to Paris, then London, then Sydney — a place I love and that has been my home for eight years now. Funny thing is, I'm back in the bush, only now on the other side of the world. Full circle. My mum, my grandmother, and great-grandmother, were all working-class, single mothers. I have witnessed the stigma and emotional stress attached to having a low-status job, being a single woman with kids, working full-time with nobody to help. Even so, my mum remains the kindest and most generous person I know. My family history centred around these strong women has informed my values immensely, even as I now enjoy a comfortable middle-class life very different from theirs.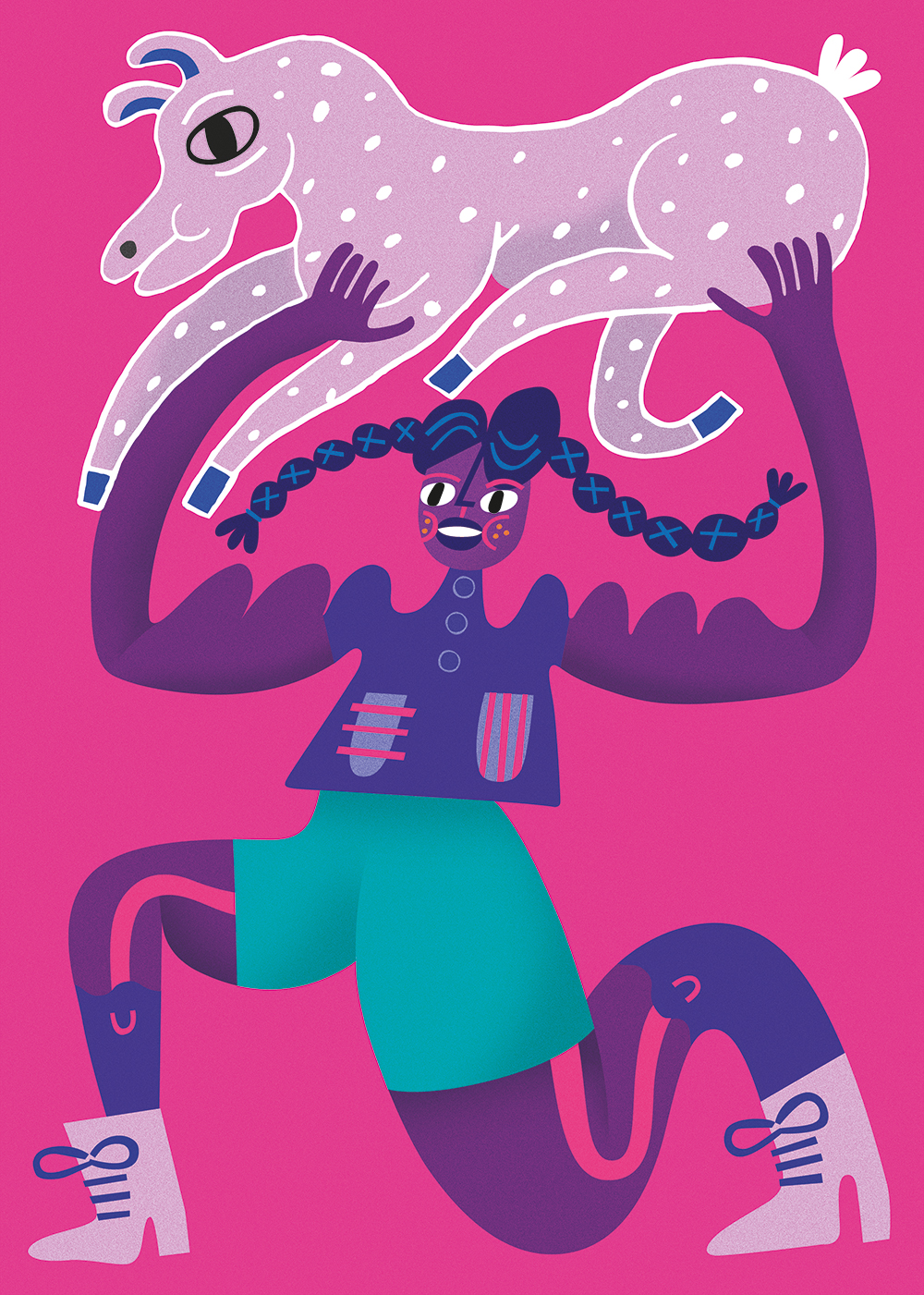 2. Tell us about your aesthetic.
I am attracted to styles of illustration that are naive, playful and absurd. Images that can talk about serious things without taking themselves too seriously.
3. What is your favourite medium and why?
When I started experimenting with paper collage I think I found a flow that I had been searching for. As a technique it helps me sideline the grips of perfectionism, and allows my images to be more immediate and experimental. I love fine details too, but they can hold me up at the beginning of a project.
4. What is your artistic process like?
I trained as designer and my process is very much informed by design rather than art-making itself. If there's not a problem to solve or a strong purpose to work toward, I panic! Therefore I like to start with writing ideas and doing some research, look for context. I try to start off the image-making process being experimental, leaving space for happy accidents. Almost all my work will start off by hand and then be refined digitally.
5. Who and/or what inspires your work?
I am quite influenced by feminist thought leaders. To know that there are these smart, brave individuals out there who speak out and lead the path forward makes me feel a little braver too. Apart from that, drinking wine with my talented, clever friends inspires me. Those conversations are priceless.
6. What role does art play in your life? How does it change the way you view the world?
This is a hard one to answer… I feel like art is such an integrated part of my life. I tend to analyse images a lot, and what they're aiming to communicate. Or I draw images in my head out of what I see.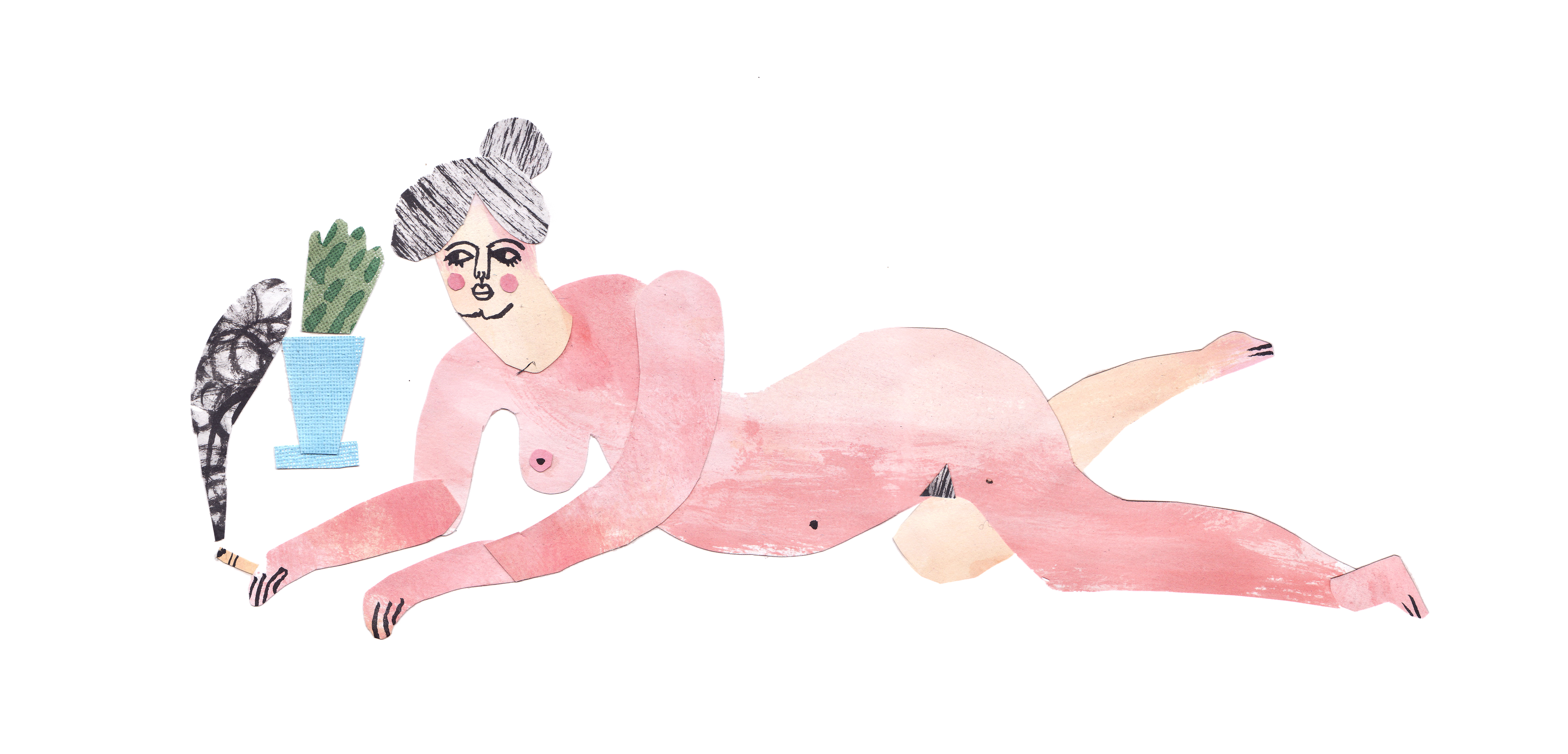 7. Where did you study?
I have a BA in Communication Design from a college in Sydney. Prior to that, I took some short art classes in London and Sweden.
8. Where do you see yourself in five years? Working in an agency?
At the moment I'm pretty comfortable running a solo-show as a freelancer. My next big goal would be to be represented by an illustration agency, and focus more on editorial illustration. I don't really mind as long as I keep developing my visual language and get to collaborate with interesting people.
9. What about in ten?
I'd like to go back to uni at one point, so maybe that's what I'll be doing. I definitely want to keep working as an illustrator, maybe team up with like-minded people and run some sort of collaborative studio.
10. What do you hope to achieve with your art?
Tell interesting stories. When I get the chance, I want to create images that broadens the norm and contradicts stereotypes, which is a form of activism to me. Whether it's sparking new insight or putting a smile on someone's face, I hope they will contribute to a larger narrative that makes for a more inclusive, informed and creative society.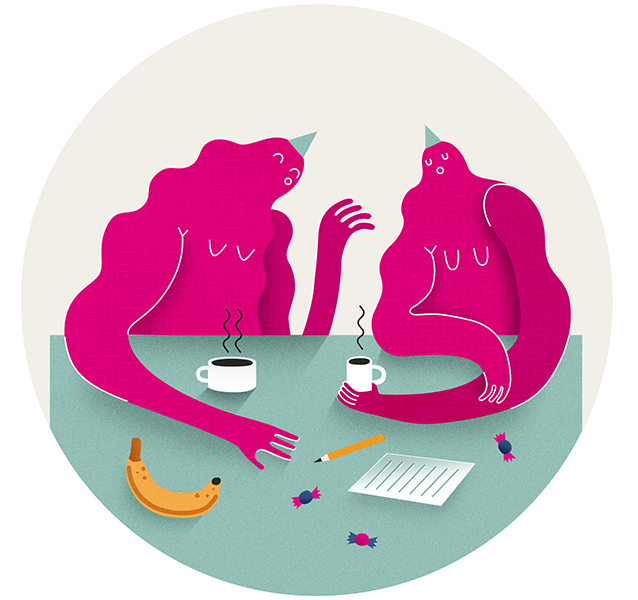 11. Now, tell us a little more about you as a person: what is your favourite food?
Japanese. I'm not saying sushi is the reason I married a Japanese person... let's just say it was a part of the process.
12. Favourite book?
'Vagina — a new biography' by Naomi Wolf.
13. Favourite genre of music?
Jazz / soul.
14. What are your hobbies?
Ceramics and embroidery when I get a chance — unfortunately that's not as often as I'd like. Arts aside, bushwalking and ocean swimming in the beautiful national park and beaches surrounding our home is a pretty big part of life. So is hanging around the house with my partner, Koji. We are both obsessed with food and animals.
15. If you weren't an artist, what would you be?
I think I would be an academic; history, literature or something like that. Or a sexologist.