Instagram:
@_fredachiu_
Facebook:
www.facebook.com/fredachiuart
Website:
www.fredachiu.com
1. What's your story? Where are you from?
My name is Freda Chiu and I'm a self-taught freelance illustrator and artist born in Sydney, Australia. After graduating from a graphic design degree at The University of Technology Sydney (UTS) in 2014, I decided follow my passion for drawing and pursued a career in illustration. Since then, I've been creating art and comics for a range of clients such as The Australian Broadcasting Corporation, Penguin Books, Vice and Sony. I also started teaching Illustration at UTS this year, which has been a very rewarding and fun experience!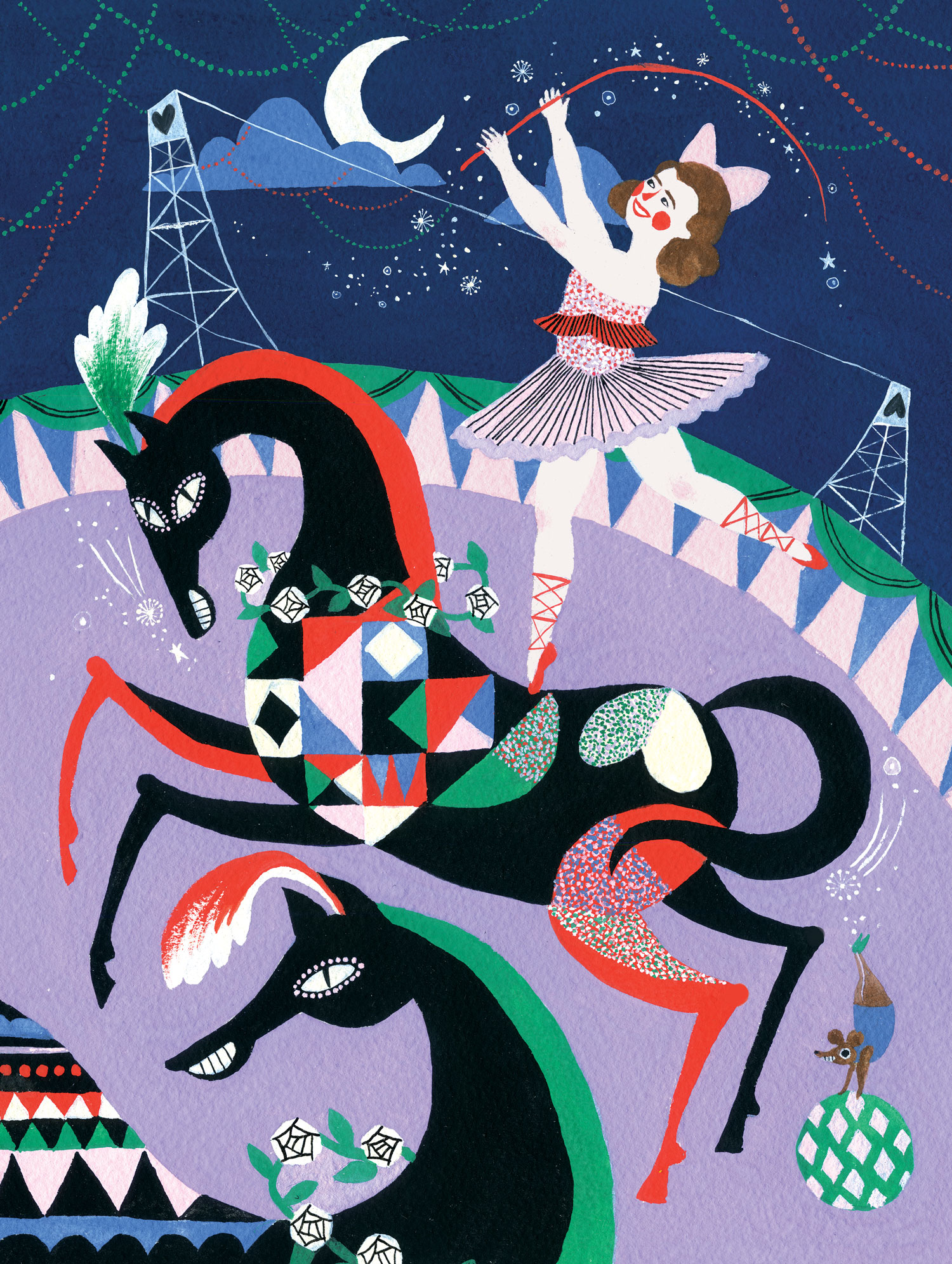 2. Tell us about your aesthetic.
Currently, I'd say that my aesthetic is tongue-in-cheek, humorous and narrative-driven, with an underlying darkness in my personal work. My artistic style has changed quite a bit over the past two years- it's interesting to see how it'll evolve in the future. I believe it's important to embrace change as an illustrator/artist- as people grow, naturally our art does too in the process.
3. What is your favourite medium and why?
I go through phases where I become obsessed with one medium- currently it's gouache and prior to that I would exclusively work in pencil! I love gouache because it's so versatile- I can water it down to create some beautiful and soft watercolour-like effects, or I can use it flat and bold to make an artwork pop.
4. What is your artistic process like?
I have a very methodical process which involves: firstly doing research and doing lots of thumbnails to get my composition and concept right. I then scan those sketches, resize them so they are large, print them out and finally refine the sketch 2-3 times over tracing paper. After that, I'd transfer the final sketch onto watercolour paper using a light box or projector and begin the most fun part- the painting process! Because I am often a cautious painter, I always plan colours out digitally beforehand.
5. Who and/or what inspires your work?
A lot of what inspires my work stems from my childhood. I've always had a fascination with the macabre- horror movies (particularly Asian ones and 80s B grade horror) were a big part of growing up, and I have very fond memories of watching them with my family as a weekly activity. Hilarious borderline adult cartoons such as "Ren and Stimpy" and "Rocko's Modern Life" influenced my sense of humour. On the other hand, I have an obsession with childrens' picture books. These conflicting interests have influenced the playful but dark nature of some of my art. I'm also very inspired by stories, especially those with a human aspect- whether they are great fantasy tales or quiet narratives embedded within the lives of everyday people.
6. What role does art play in your life? How does it change the way you view the world?
Art is such a big part of who I am and how I perceive the world - it's the driving force behind everything I do and is what motivates me in life. I feel so lucky to make a career out of what I love doing most! With that knowledge comes a desire to use it to create an impact on others, even if just in small ways like making someone smile or challenging people's perceptions.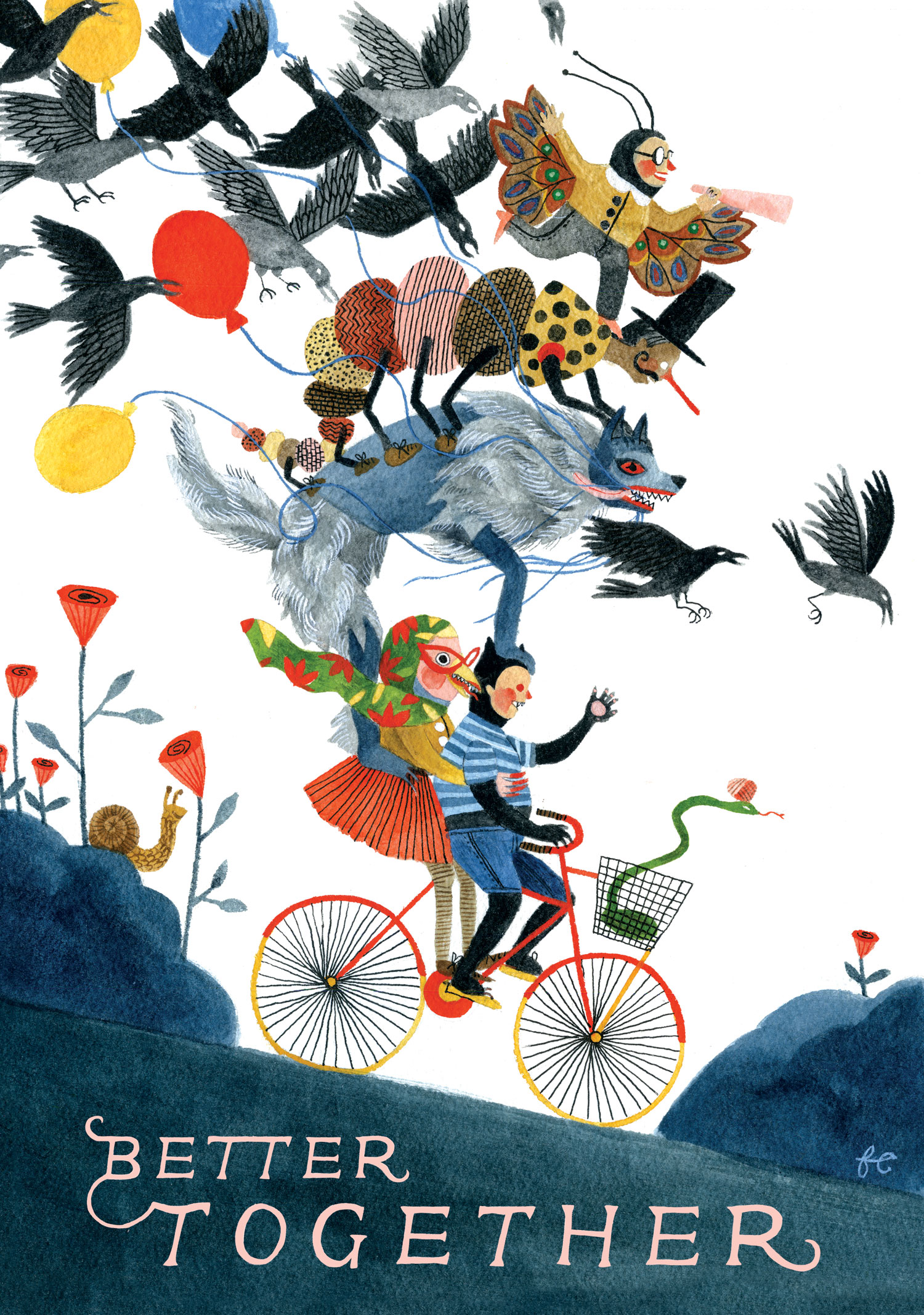 7. Where did you study?
I studied Visual Communication and International Studies at The University of Technology Sydney. Although I've been drawing for as long as I can remember, I chose a graphic design degree because I thought it was the only financially viable career path as an artist. It's funny how things often come full circle! That being said, the skills I learned during university were highly transferable to my illustration career. Most of the things I learned about illustrating came from books I've read, artists I've befriended and of course, the internet. I feel so lucky to be surrounded by a bunch of super talented and hard-working artists in Sydney- they are all like my mentors as well as peers!
8. Where do you see yourself in five years?
Illustrating more work for the publishing industry, getting an agent, travelling, and hopefully writing and illustrating my own picture book or graphic novel.
9. What about in ten?
Hopefully still happy and doing the above (and more!), and living in the bush in a nice secluded house with lots of natural light in my home studio, with a dog, cat and chickens.
10. What do you hope to achieve with your art?
To affect people positively- to inspire them, make them think, or to move them in some way. As well as this, I've always had a love of learning and a passion for children's literature, so I want to bring kids joy and make the process of learning fun!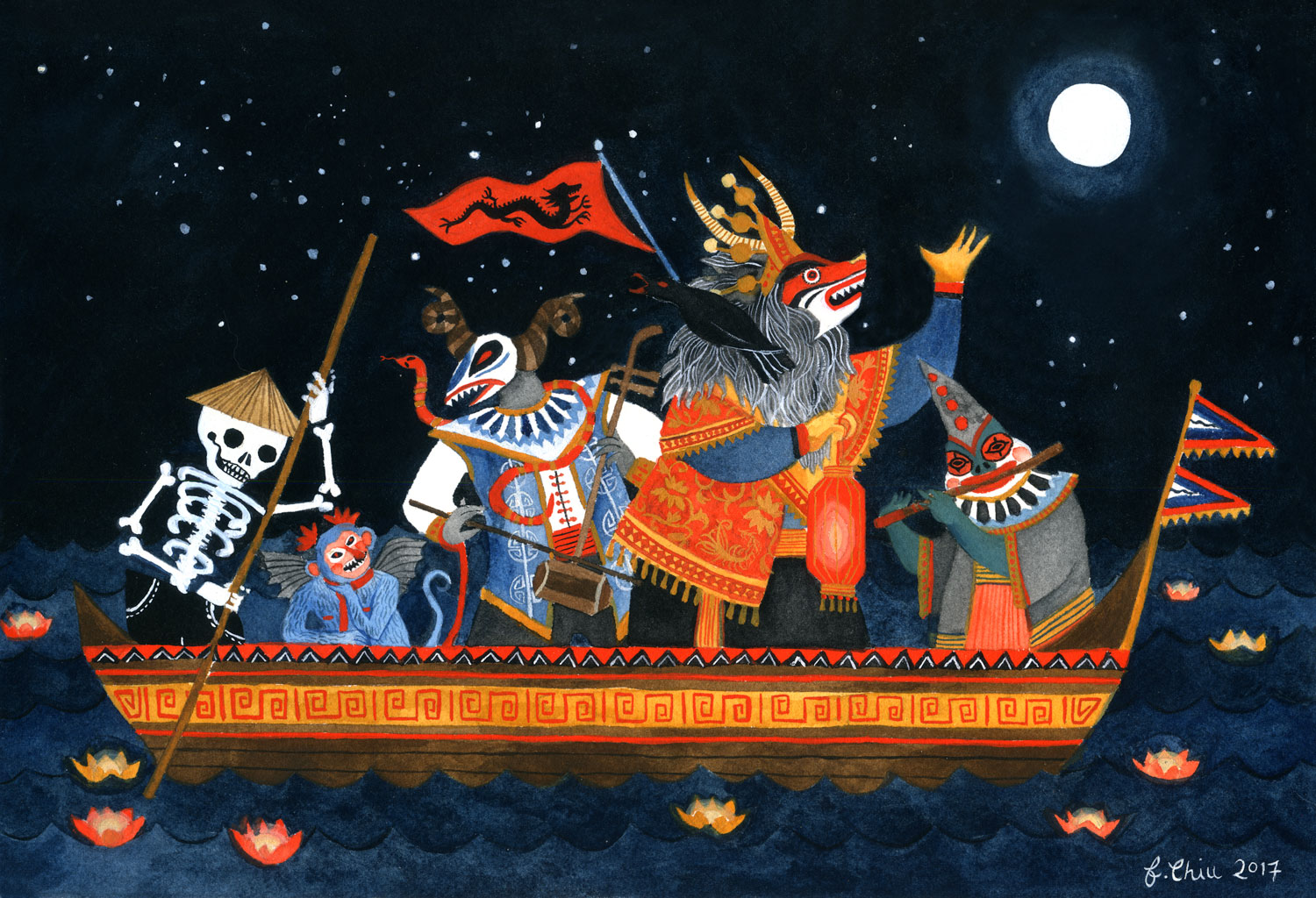 11. Now, tell us a little more about you as a person: what is your favourite food?
It's a toss up between double brie cheese and fresh mangos…oh, and fresh crunchy toast with layers of butter spread on top, unmelted (my friends think I'm weird for cooling down my toast before buttering it- they just don't know what they're missing) ;-)
12. Favourite book?
I'm a big book nerd, so I can't give one straight answer (sorry!). In terms of fiction, I'd probably pick "The Name of the Wind" in The Kingkiller Chronicles trilogy by Patrick Rothfuss. Graphic novel-wise, the beautifully depressing, "Jimmy Corrigan" by Chris Ware is high up on my list, or anything by Chris Ware. In terms of picture books, the most life-changing one would have to be "The Arrival" by Shaun Tan. It made a profound impact on my life because it was the book that made me realise children's picture books can be serious, moving and great works of art that appeal to adults too.
13. Favourite genre of music?
Indie/alternative, 80s and 90s pop, cinema music.
14. What are your hobbies?
Going cafe-hopping (Sydney has amazing coffee!), baking cakes, reading about pretty much anything.
15. If you weren't an artist, what would you be?
At one point in my life, i wanted to become an English teacher or a nurse. In retrospect, a career in nursing might have failed-I'm terrible with numbers, figures and remembering things in general! I'd probably pursue a career in the literary field or journalism to satisfy my inquisitiveness.