Instagram:
@_hannahjacobs_animation
Vimeo:
www.vimeo.com/user3190002
Website:
www.hellohannahjacobs.com
1. What's your story? Where are you from?
Hello! I am a freelance British illustrator and animator originally from London and currently living by the sea in Hastings in the UK.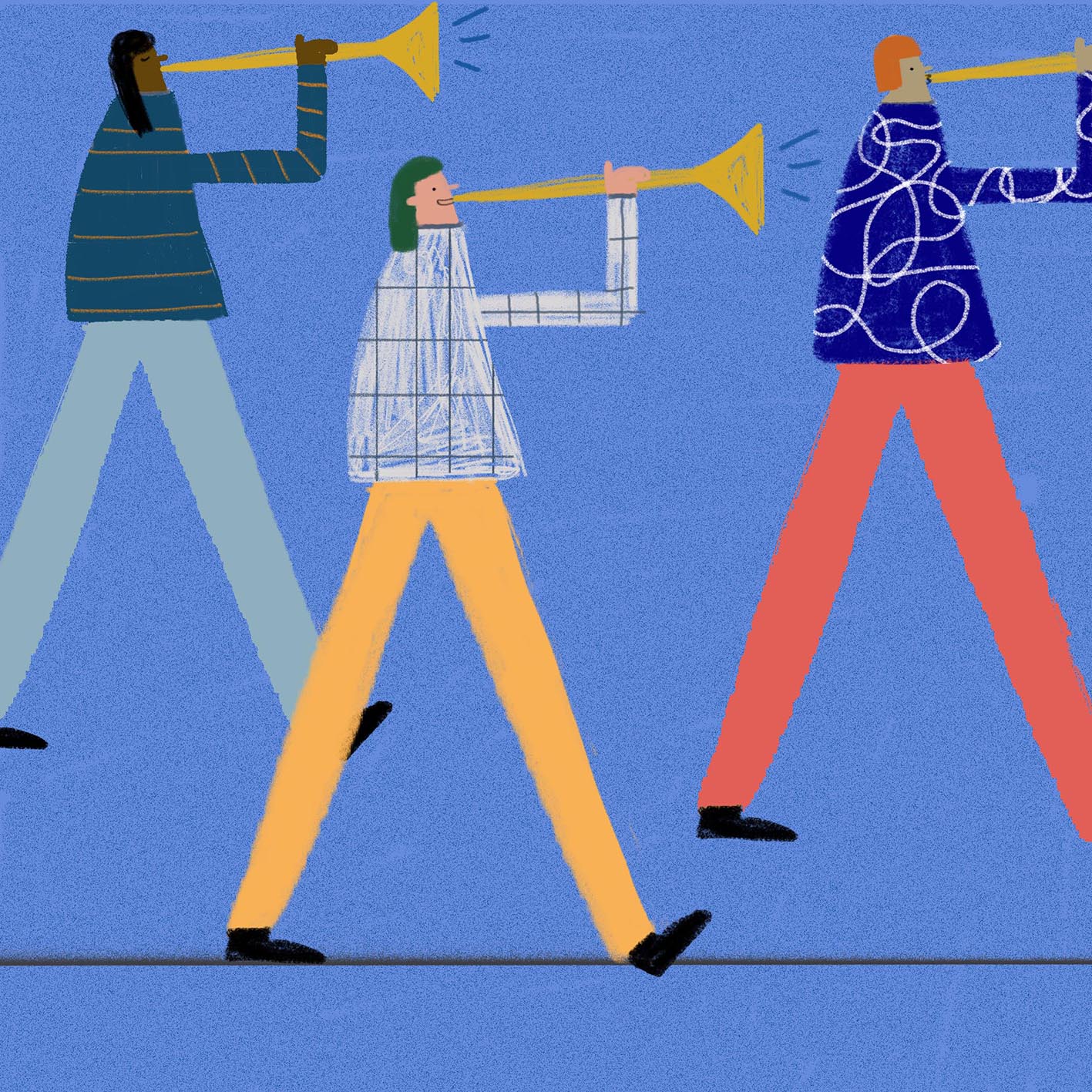 2. Tell us about your aesthetic.
My aesthetic is a combination of analog and digital techniques. Little people with heads much smaller than their bodies usually feature. I guess my style is fairly simplistic and minimal. I love experimenting with texture and colour - I'll often take a colour walk to find inspiration from front doors, the sea, a pavement slab….basically anything that catches my eye. At the moment I'm really enjoying exploring grey monotones.
3. What is your favourite medium and why?
If you had asked me this 2 years ago I would have 100% said graphite pencil, ink and paint on paper. But now I work primarily digitally which at first I found really restricting but I have recently done a complete 180 and now find working digitally super liberating. I made my graduation film for my MA entirely by hand on paper and whilst I absolutely loved the aesthetic and process of putting pen to paper, I found it mega frustrating that I couldn't always achieve the idea I wanted to because of technical issues like scanning or lining things up to photograph accurately. Analog techniques have their own wonderful charm to them but for me personally I'm really enjoying being able to just try things out really quickly and play with different brushes and colour palettes in a way that I'm less confident to do on paper. I think I'm also naturally pretty messy so working in Photoshop allows me to rein this in a bit and have a more 'finished' look to my work. I'll always have a soft spot for acrylic ink though I'm sure.
4. What is your artistic process like?
I always start with pen and paper. If I'm sketching out ideas I feel like I need to connect to the drawing and so everything starts in a sketchbook. I find the blank page way less intimidating than the blank screen for some reason! Once I've got some different ideas down I take them to the computer and start compiling the image using both digitally made and scanned elements to build up layers of shapes, texture and colour. I really enjoy trying out different brushes in Photoshop and I often go off on a bit of a tangent at this point. Although a lot of my work is produced digitally these days, there's no doubt that my current working process is informed by all my experimenting with paint, print and drawing over the years.
5. Who and/or what inspires your work?
A lot of my work is based on my own experiences or of those around me. I often create images based around a feeling or thought that I've had or something I've seen in my day. In fact, words really inspire my drawings, quite often a random sentence or phrase that has popped into my head will provide the starting point for a sketch and then I build upon this sentence/feeling from there. I have always enjoyed creative writing as a kid and I think this has traveled through with me into my creative process as an adult. I'm super inspired by music too. I'll often take a stroll or take the train with my headphones in and find ideas spill out of me.
6. What role does art play in your life? How does it change the way you view the world?
Although this sounds super cheesy I feel like it's inherently a part of who I am so it naturally plays a part in my life every single day, even if in a small way. Whether I notice a particular colour, or shape, or see a composition for a drawing whilst walking around, there isn't much separation between my life and art. I tend to always look at things with an illustration or animation hat on. I'm really inspired by finding magic in the mundane, even if it's just a tiny glimpse into an alternative world. I've always been like that so I can't really imagine any other way of seeing the world!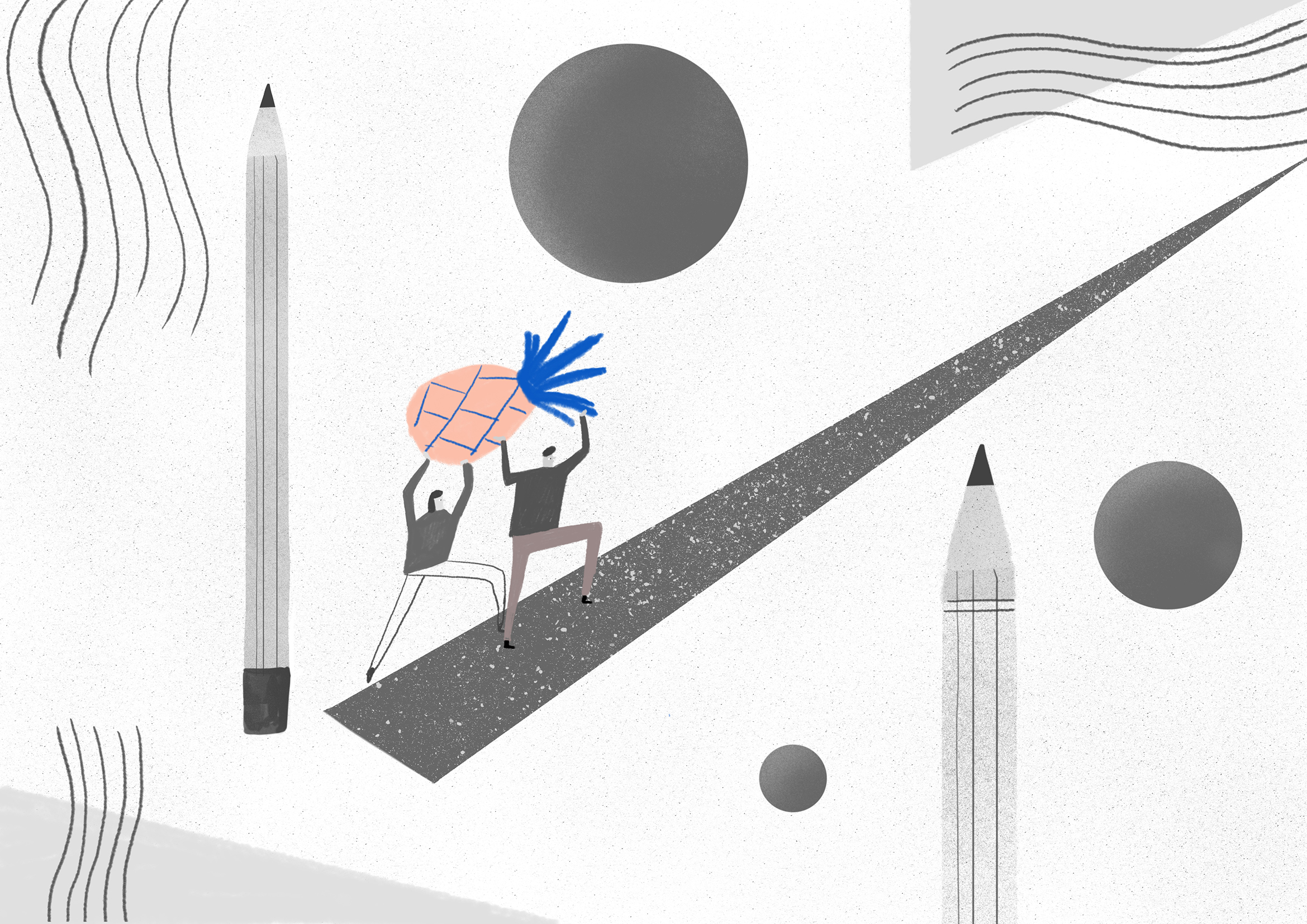 7. Where did you study?
I studied Illustration at Brighton University for my BA and then I did my MA in animation at the Royal College of Art.
8. Where do you see yourself in five years? Working in an agency?
I would love to form an animation collective and have a studio space where we can all gather and unleash weird ideas into the world. Preferably with a sea view and a good collection of studio dogs. As long as i'm drawing and making things I'll be happy with that.
9. What about in ten?
Yikes, who knows. All of the above! Hopefully still drawing and making films!
10. What do you hope to achieve with your art?
I hope to make work that people can relate or connect to even if in a tiny way. I often draw inspiration from my own life and experiences and I know how important it is to me to connect with art and music and film, so I hope that I can provide that same experience even on a tiny scale for other people too. I'm currently working on an idea for a new kids animated series with my girlfriend who is a writer. It follows the lives and adventures of two 8 year old girls. I feel like it's super important that kids have shows with strong female protagonists in, as I feel like this is something that's lacking in a lot of kids cartoons I see. I hope I can contribute even in a small way to starting to change this so kids know that girls can be hilarious and weird, and adventurous and smart and strong and brave and all the qualities I see so frequently in male cartoon characters but are sadly often lacking in female characters.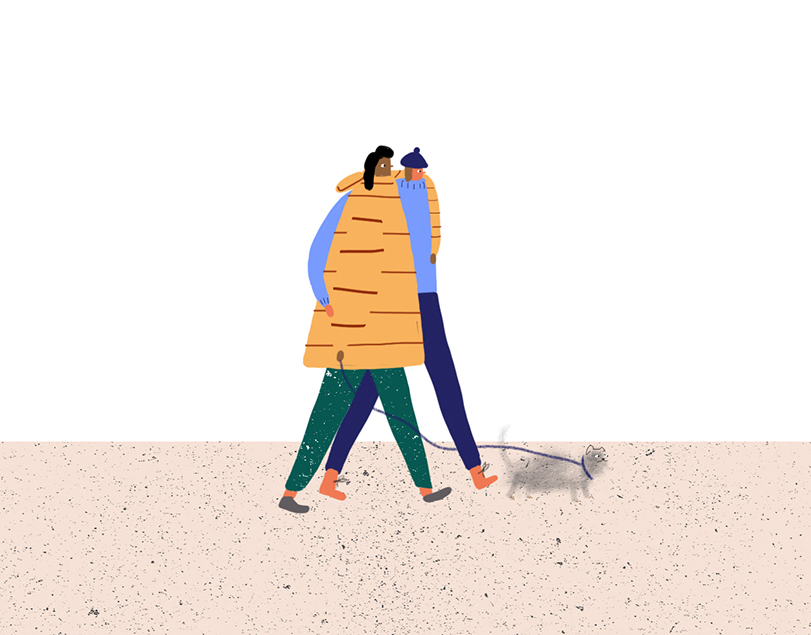 11. Now, tell us a little more about you as a person: what is your favourite food?
Eggs. They're so versatile, I can't fault the egg.
12. Favourite book?
I love graphic novels, I can't handle the pressure of choosing a single book.
13. Favourite genre of music?
Eeeek, I'm terrible with music genres. I listen to a lot of instrumental music or dance music. I'm into my film scores.
14. What are your hobbies?
Exploring the countryside with my girlfriend and dog, cooking, does watching cartoons count as a hobby?
15. If you weren't an artist, what would you be?
A dog farmer.