Instagram: @_hollystapleton_
Website: www.hollystapleton.ca
1. What's your story? Where are you from?
I work as an editorial illustrator in Toronto. I grew up here and didn't really go to school for illustration or visual arts. After my undergrad, I lived in Montreal for a while in 2018 and took a couple of graphic design courses at Concordia. That was where I learned enough photoshop and illustrator to get me going and then I started exploring my style on my own. I would give myself little "briefs" and projects to do and work in cafes. Now I'm back in Toronto and very fortunate to have worked on some really cool projects with great people.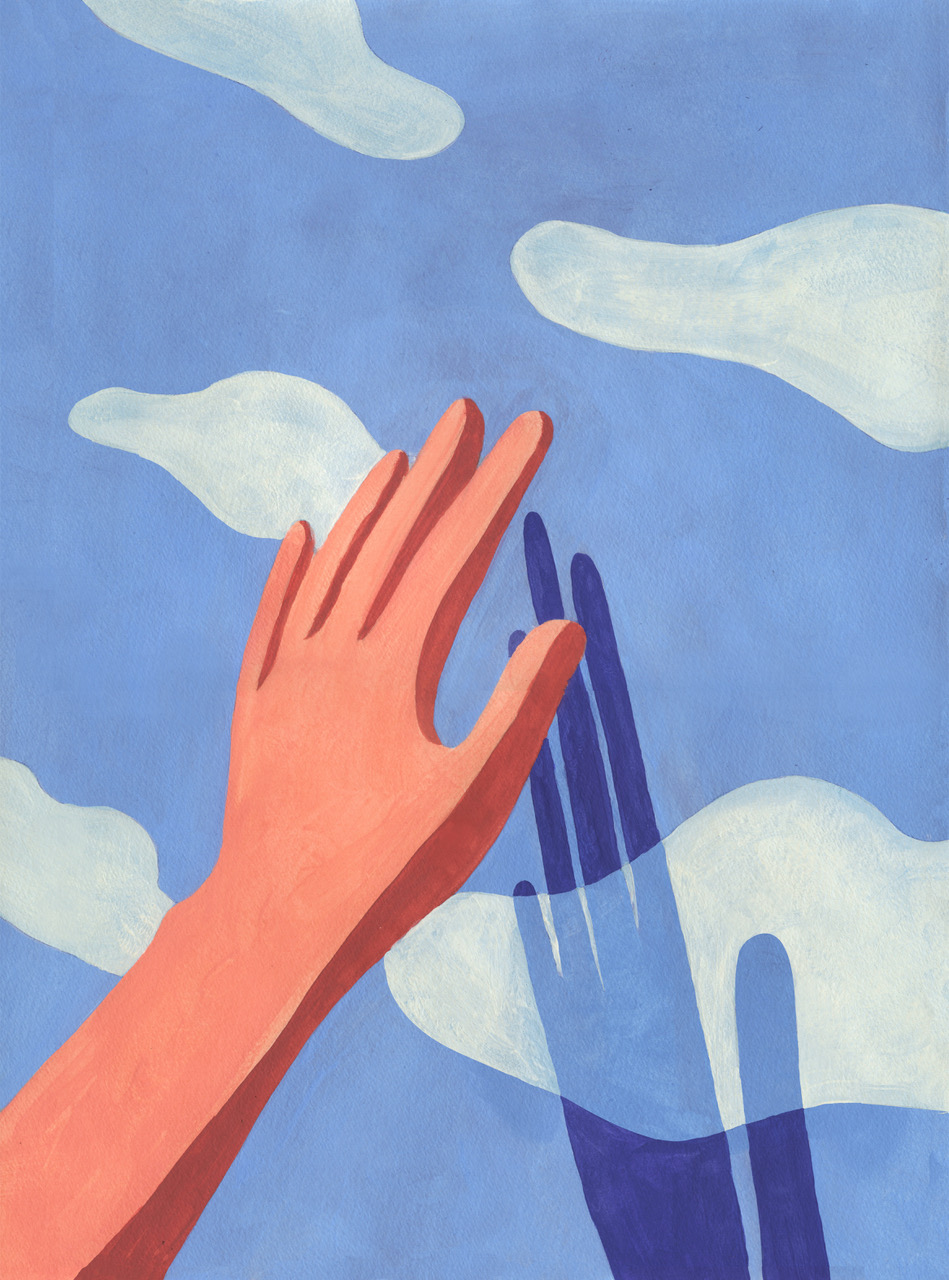 2. Tell us about your aesthetic.
I think my aesthetic is pretty minimalistic. I like to use lots of light contrast and I've been leaning toward more vivid colours lately. I really like illustrating these "golden hour" moments with warm light.
3. What is your favourite medium and why?
My favourite medium is acrylic paint. I don't have much of a background in visual arts and I'm still and teaching myself new things with paint. I find that the slower, more meditative paintings always turns out to be the work I'm most proud of, so I like that it encourages me to take my time.
4. What is your artistic process like?
The "ideas" phase is my favourite and I love brainstorming. I think it's important to let ideas "marinate" for a while and not rush them. I definitely don't have a cute and tidy sketchbook. It's more like a scattered pile of 8.5 x 11 sheets of paper, but the messy part is what keeps that initial process so natural for me. I usually sketch with pencil and paper or go straight to illustrator. I find illustrator is quite freeing because you can put your initial sketch aside and then go crazy with it and push the scale, angles and colours without feeling too risky. I use illustrator for sketching but I don't like the look of vectors for my final work, so then I paint the final draft. Lately, I try to encourage myself to take risks in the painted phase too and experiment with layering and different brush strokes.
5. Who and/or what inspires your work?
I like to take inspiration from a little bit of everything: films and music, people-watching, good conversation with friends. I draw a lot of inspiration from Gregory Crewdson's cinematic photography, and similarly, Edward Hopper's paintings. I like that they both capture a moment that's seemingly right in the middle of an ongoing story. I love Will Barnet's simple silhouettes with elegant cats and soft moments. I also love Mad Men! There's a quote from it about where good ideas come from and it goes something like: "think about it, deeply, and then forget about it - and an idea will just fall into your lap." I feel like I use that approach all the time with my work.
6. What role does art play in your life? How does it change the way you view the world?
Art helps me step back and see the big picture of things. My approach to art is to take complex ideas and reduce them down to something simple. I guess I like to use that approach in my own life too; making time for the things that matter and not letting small inconveniences get in the way of that.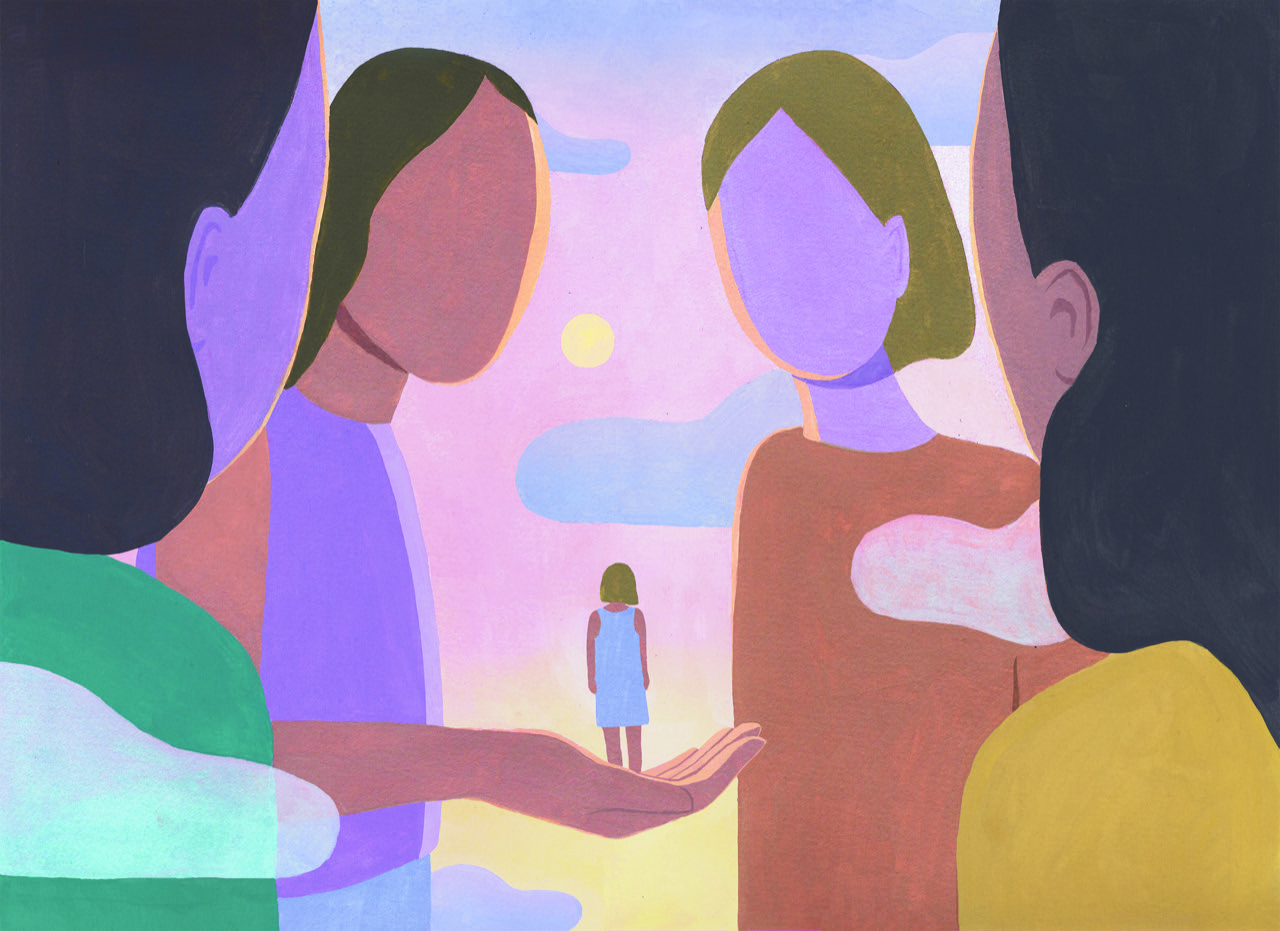 7. Where did you study?
I went to McMaster University in Hamilton for communications and multimedia. I can't say I really enjoyed my time there but I made the best of it. Spending so much time alone in my room drawing is definitely what spawned my career and where I am now! So in that respect, I'm grateful for it.
8. Where do you see yourself in five years?
Hopefully, working on some cool editorial projects. I would love to experience living in New York, even for a summer or a short while.
9. What about in ten?
One day I hope to explore art direction and see what things are like from that perspective. I would love to learn as much as I can as a freelancer and then use that knowledge to challenge and motivate new emerging illustrators one day.
10. What do you hope to achieve with your art?
I hope to give people a sense of connectedness- either to themselves or to others (or even perhaps to nature!).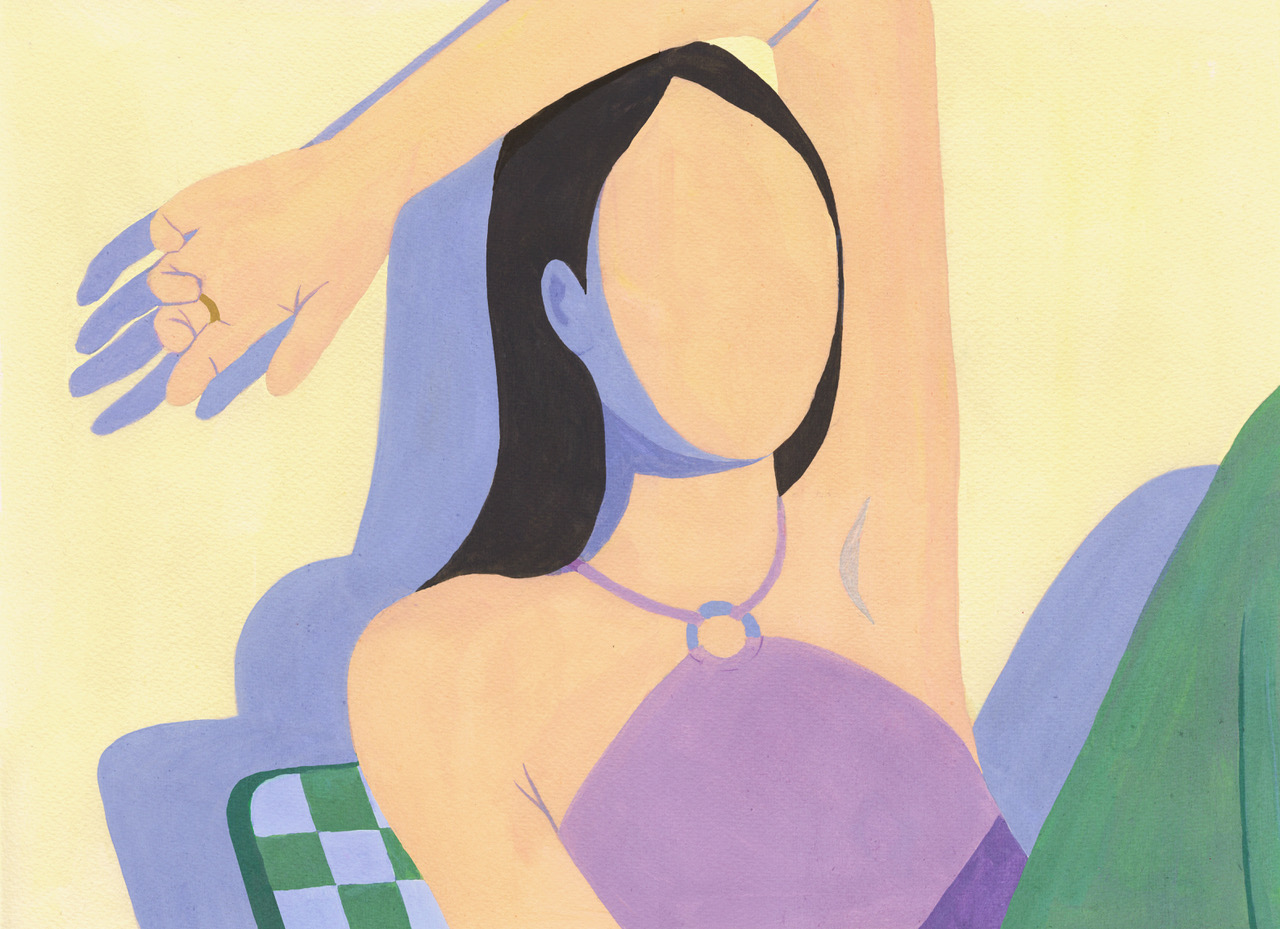 11. Now, tell us a little more about you as a person: what is your favourite food?
I love ravioli - and most pasta, but there's something about those cheesy pasta pillows that get me.
12. Favourite book?
I wish I were more of a reader, but I find I connect much more to visual art forms. That being said I did really love "Normal People" by Sally Rooney. I also thought "Find Me" by Andre Aciman was also a beautiful novel. Those were two wonderful outliers in my constant struggle to read more. This year, I hope to get more into graphic novels.
13. Favourite genre of music?
I like a lot of different genres, mostly indie/alternative stuff - but I love to listen to soul and bossa nova while I work. Plus 80's synth-pop and Italo disco for dancing!
14. What are your hobbies?
I love new-old things: thrifting, flea markets, garage sales - I think I'm in my prime when I'm sifting through other people's old stuff. I love to collect really special things that make me feel nostalgic. I like to think it's a healthy form of "hoarding."
15. If you weren't an artist, what would you be?
I love new-old things: thrifting, flea markets, garage sales - I think I'm in my prime when I'm sifting through other people's old stuff. I love to collect really special things that make me feel nostalgic. I like to think it's a healthy form of "hoarding".