Instagram:
@_janetmac
Website:
www.janet-mac.com
1. What's your story? Where are you from?
My story is that I still find it weird to talk about myself. :) I'm from Toronto, Canada. My name is pronounced like "Jen-ette". I was a real arts and crafts type of kid. I grew up watching Art Attack and was always making something out of nothing. I remember drawing pictures with markers on the inner iridescent side of mussel shells after my dad's special seafood dinners and making elaborate halloween decorations out of trash. I wrote a long version of my creative career journey below, but figure the short version is fun too, and it STARTS NOW: college, shit jobs, cool internship, making real stuff with my hands, shit jobs, full time studio job, more real stuff, break, then making CG stuff because the real stuff was too expensive and too much literal garbage, shit jobs, lots of crying and feeling lost, lots of crying and personal work, finally client work, agents, and then me answering these questions right this very moment. *LONG VERSION* I gravitated towards visual arts all throughout middle and high school and then went to college for "digital media arts" where they covered almost everything under that very vague umbrella of things haha. I then interned and freelanced at a 2D motion design startup after college and did more video editing and 2D animation while doing retail jobs. Here I was able to find passion in prop-making and fabrication for video and photographic illustration. We called it "tactile design". After doing a bunch of retail sales jobs I hated, I got a full-time job at a creative studio doing generalist work and dabbled in 3D. After that I took a break to focus on myself and was able to dive into personal work a lot further. That's when I took some online 3D courses to kickstart my 3D journey and fuel my personal creative explorations. I did this because tactile design was proving very resource intensive for me (money and environmental waste) and I had to figure out a more efficient way to do things. I took the difficult leap to freelance shortly after doing a bunch of personal work to build my portfolio and three years later I'm still alive!! Except this time around I'm represented by two different agencies (which I never expected to happen at this point). Still very much feeling like a small fish in a big pond but I'm working on it!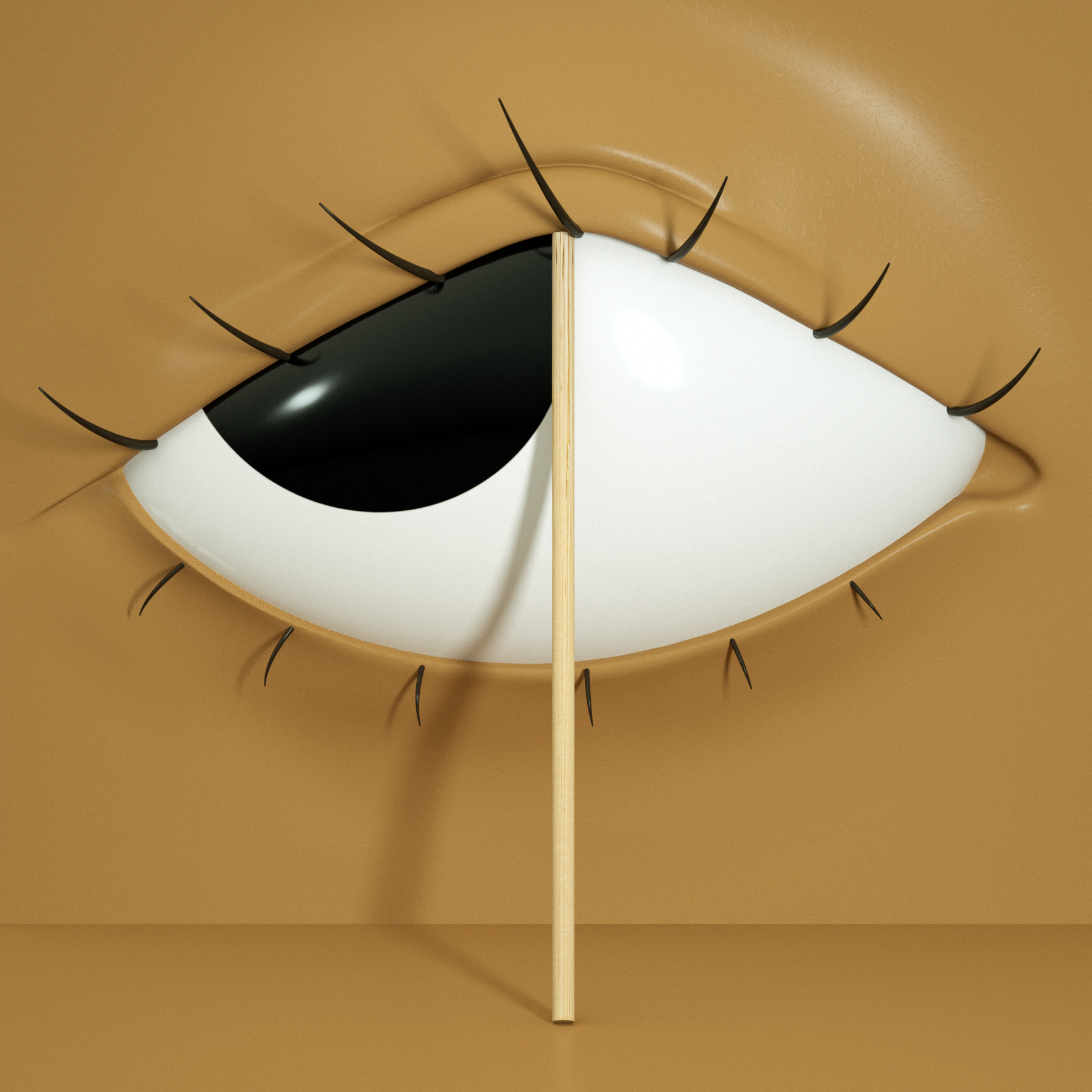 2. Tell us about your aesthetic.
It's always evolving. I used to say bright, playful and whimsical with hidden dumb, silly details, but these days I'm experimenting with darker, intense colours and dramatic lighting. Maybe I'm growing from a kid to a rebellious teen. It could be phase, but isn't everything a phase? I still like to shove funny details in though.
3. What is your favourite medium and why?
To be honest. I don't think I have favourite medium....yet. I'd really have to dive deeper into more mediums to even decide.
4. What is your artistic process like?
For personal work these days, I literally pick the funnest thing/idea and just try to be super fast and loose when executing because I have too many internal thoughts that kill the process I need to get shit done before I talk myself out of it or perfect it till it's dead. For client work, I like to start things with writing, like word maps and word association exercises. Then I start doing rough sketches or doodles to accompany the words/ideas. This is the part that requires the most mental energy for me. After I get some concepts I'm happy with, I do higher fidelity sketches that are 90% similar to the final look I want. After that, I use my sketch to build the 3D version. I'm trying to have a looser/more playful approach in the 3D execution these days, so I work on lighting and colour for longer, where I'll render different versions and compare them versus getting sucked in one direction. If it's animation I can get real picky, so I try to take more breaks to step away and come back.
5. Who and/or what inspires your work?
My partner (who is also an artist) Patrick Dias, my daily life and life experience, everyday dumb or boring situations, music and tv, other artist's dope work, feminism, sometimes a scene from my improv classes. These days I'm really inspired by retro airbrush-heavy illustrations.
6. What role does art play in your life? How does it change the way you view the world?
Ha! Art is telling me to figure out how to build healthy habits to better separate my thinking for personal art and client art. To me, art is a reflection of you, all your thoughts, ideas and opinions and how you experience the world. I view the world as a bunch of stories unfolding simultaneously, from micro to macro. My middle school media arts teacher made these buttons that said "ART IS EVERYWHERE". It's definitely true. However we choose to retell these stories is art. That's how it's changed how I see things. I understand that everything we put into the world has an impact, whether that positively or negatively affects others, perpetuates an idea or way of thinking and/or challenges the status quo.
7. Where did you study?
Seneca College, 2014 baby.
8. Where do you see yourself in five years?
Directing. Also, doing what I do now but with more self-confidence, assertiveness and breaking all the rules I live by now.
9. What about in ten?
I don't think that far ahead, but I really hope I'm in a financial position to give back to the community.
10. What do you hope to achieve with your art?
At the end of the day, I really live for folks saying my art made them laugh. When I'm dead and reincarnated as a tree, I hope at least one person was able to think more critically about their own life experience and maybe even create art about it.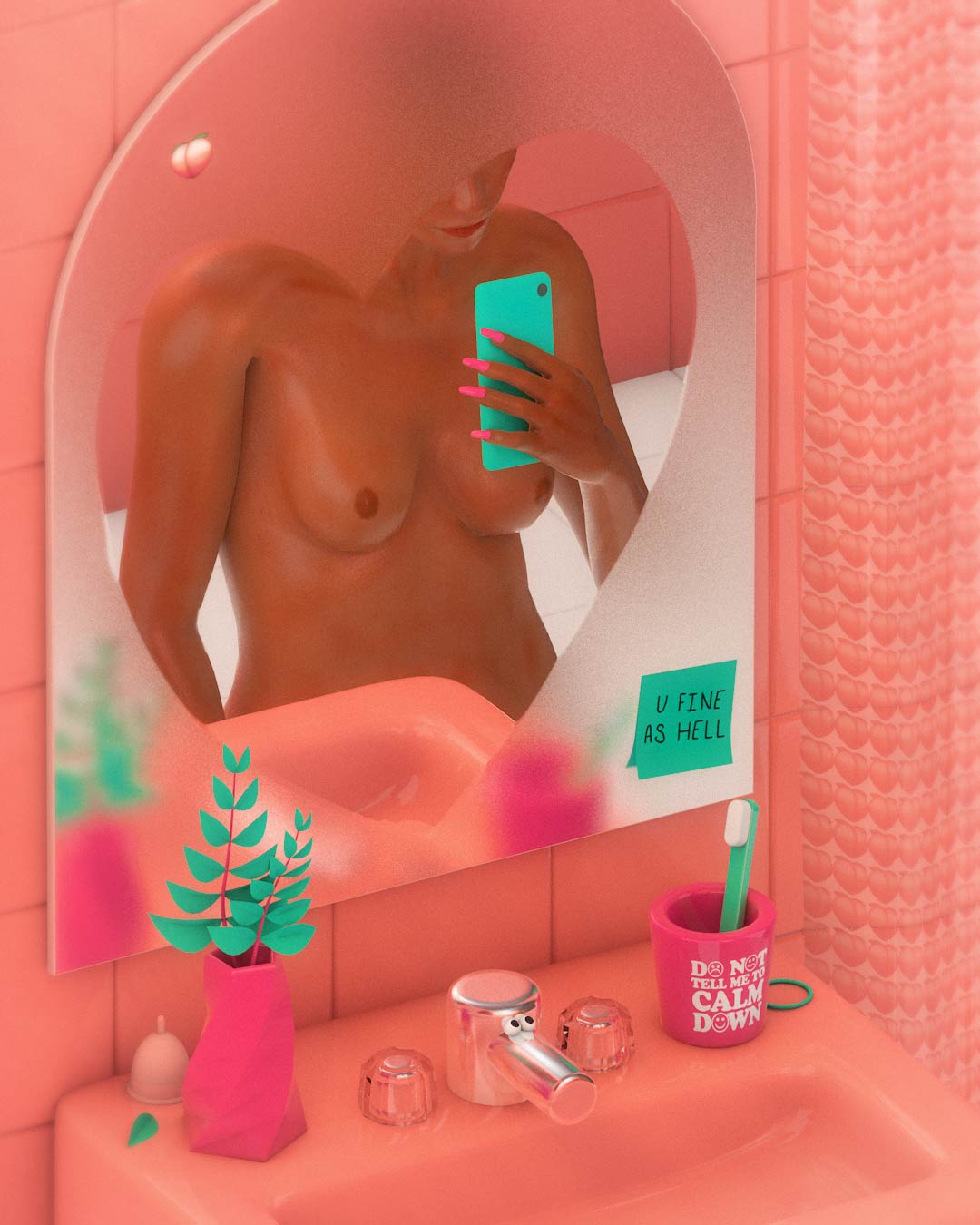 11. Now, tell us a little more about you as a person: what is your favourite food?
Food stuffed with other food. Dumplings, jamaican patties, baos. Ugh, but I also love pho and bubble tea.
12. Favourite book?
The back of skincare products when I have nothing to do on the toilet.
13. Favourite genre of music?
Electronic.
14. What are your hobbies?
Making something out of nothing (repurposing/upcycling), learning improv, sewing, listening to music and I'm also learning how to not suck at chess.
15. If you weren't an artist, what would you be?
Voice actress or a professional mascot.