Instagram:
@_kang_han_
1. What's your story? Where are you from?
I was born and have lived in South Korea. As you may know, It is hard to enter a university in Korea is very competitive. I spent more than 12 hours a day at a private institute to go to a art college. At that time, I only painted a picture to go to university. There was no creativity and freedom. Finally, I succeeded in entering university but I did not know how to draw what I wanted. I have majored in oriental painting at university. However, drawing oriental paintings only made me feel emptiness. Nowadays, I draw illustrations that I have dreamed of since I was 14 years old. And I am having a very happy time.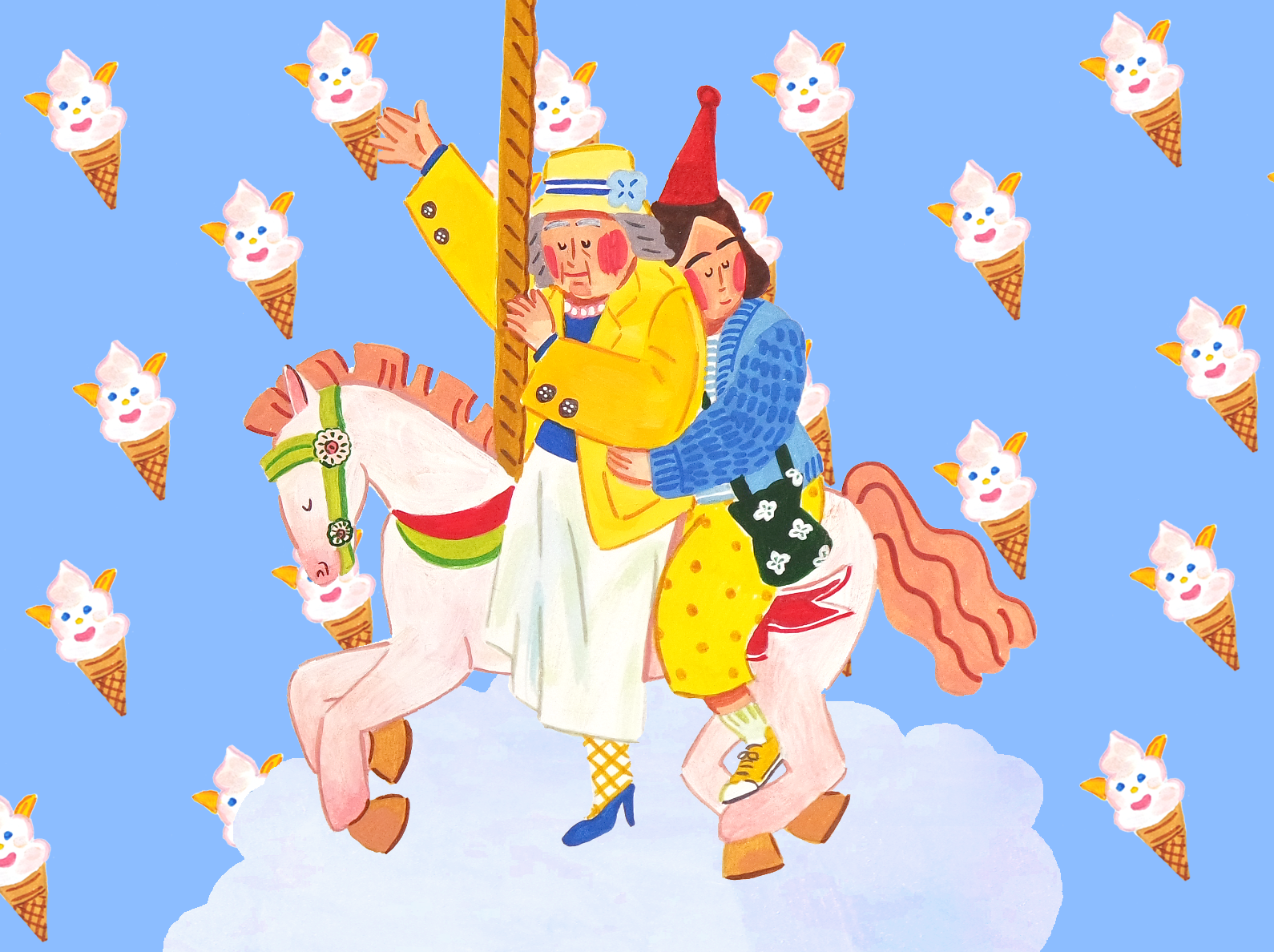 2. Tell us about your aesthetic.
I value the harmony of the overall colors. Colors determine the mood of the painting and convey my feelings to people. It makes me feel better to find a complementary color that fits well with particular color. Sometimes, I do digital works to change colors after finishing manual works.
3. What is your favourite medium and why?
I prefer to draw by hand rather than digital work. Hand drawing gives me a feeling of unconstrained that can't be produced by digital. I draw most of watercolors on drawing books. I like opaque watercolors that mix all the colors with a little bit of white one. I love the feeling of drawing delicately with a small brush.
4. What is your artistic process like?
I often paint impromptu ideas in daily life, for example, eating a meal, walking down the street, or surfing the internet. It is fun to think freely and to draw improvised ideas in everyday life. Sometimes I draw clothes I want to buy and places I want to go. It is not easy to show my feelings in small papers, but I try to express people's sincerity. I also like the process of combining colors. I like contrasting colors and mixed pastel tone colors and I'm interested in choosing colors to draw for each part. Likewise, I like the process of choosing patterns in the part of the picture.
5. Who and/or what inspires your work?
I get inspiration from Korean illustrator Seolzzi. I have known her through her Instagram and she has been working a lot of artworks in the illustrations and publications. Her vivid and harmonious colors are beautiful and characters in her works are lovely. She is my role model who collaborates with various companies. (뜻을 잘모르겠다) And I also get inspiration through the internet, among them, Pinterest is very helpful. It is convenient to collect various illustrations in the world. I often draw pictures I have seen at Pinterest.
6. What role does art play in your life? How does it change the way you view the world?
Art has been deeply in my life. The desire of seeing and feeling paintings has been instinctive. I want to express my feeling to others, sympathize with others and give comfort to others. Especially, I think communication is important in art and illustrations should communicate with people. Art has let me look back at small parts that I have never seen before, and talk to many people around the world.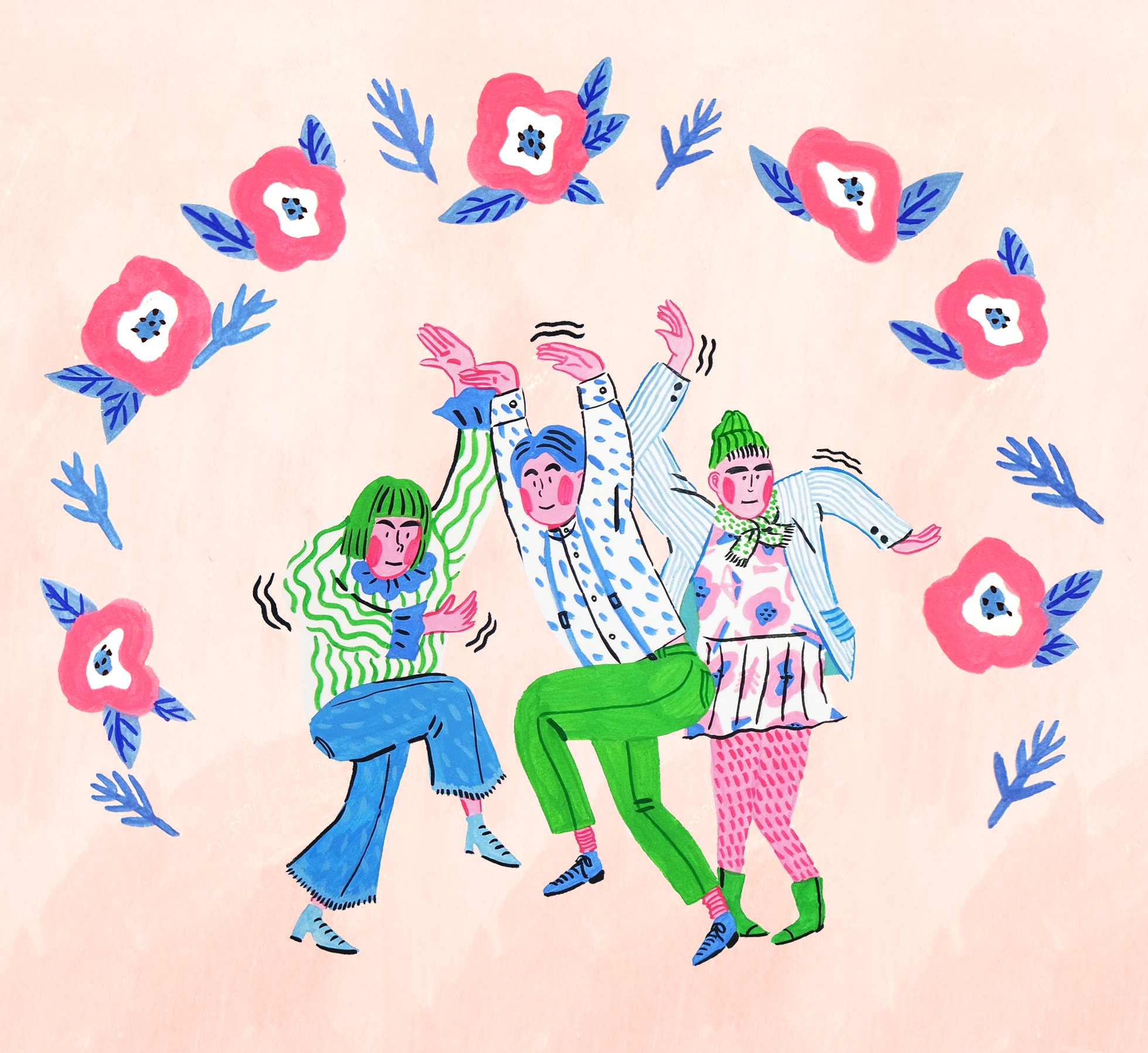 7. Where did you study?
I major in oriental painting at Sungshin Women's University in Korea. I painted different styles of pictures before university. However, I have been able to prepare artistic bases through various experiences at university. I have taken one year off from my university and have taught schoolchild. I have learnt a lot from children too.
8. Where do you see yourself in five years? Working in an agency?
Firstly, I am going to graduate from my university. I want to consolidate my position as a freelance illustrator. In order to do that, I have been thinking about working at a design company, and building experience. I draw pictures at home now but I want to have my studio.
9. What about in ten?
I want to collaborate with other companies and accumulate more experience.
10. What do you hope to achieve with your art?
I want people to share my feelings and beauty that I see and feel. I want to comfort people when they are sad and make them happier when they are happy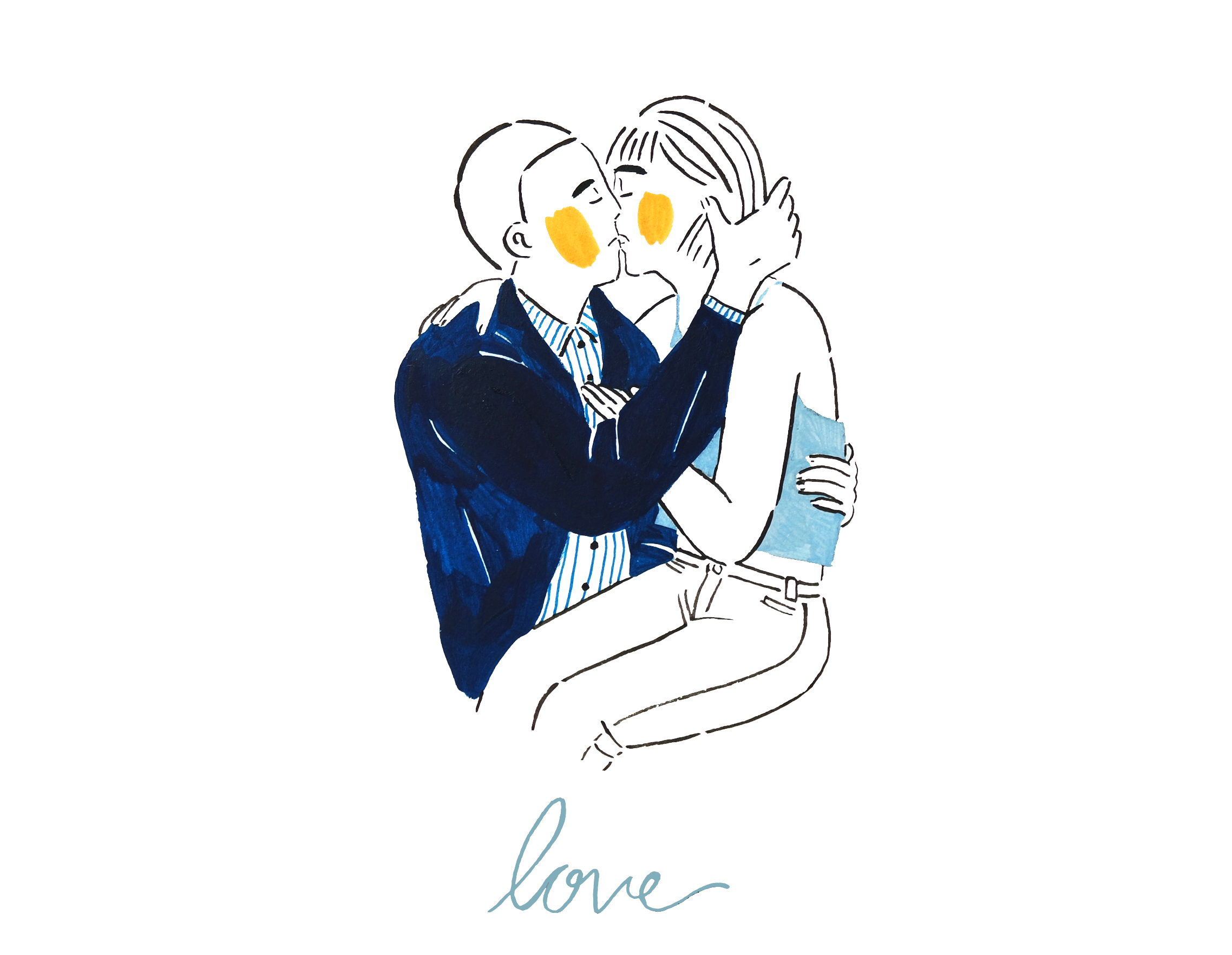 11. Now, tell us a little more about you as a person: what is your favourite food?
My favorite food is Korean traditional food tteokbokki. I like chewy texture and spicy flavor.
12. Favourite book?
My favorite book is that I read recently. It gives me a lot of advice about relationships.
13. Favourite genre of music?
My favorite music genre is electronic pop and modern rock. I especially like band 'We Are The Night'.
14. What are your hobbies?
Taking film photo is my hobby. I like the aesthetics of waiting.
15. If you weren't an artist, what would you be?
Sorry. I have never thought about it.