Instagram:
@_kimerry_
1. What's your story? Where are you from?
Hello :) My name is Hye-ri Kim (kimerry). I live with my husband and my cat called Jong-gu. I'm from South Korea and live in a hectic area in Seoul, which has a lot of things to do, but I prefer to stay at home enjoying peace and quiet.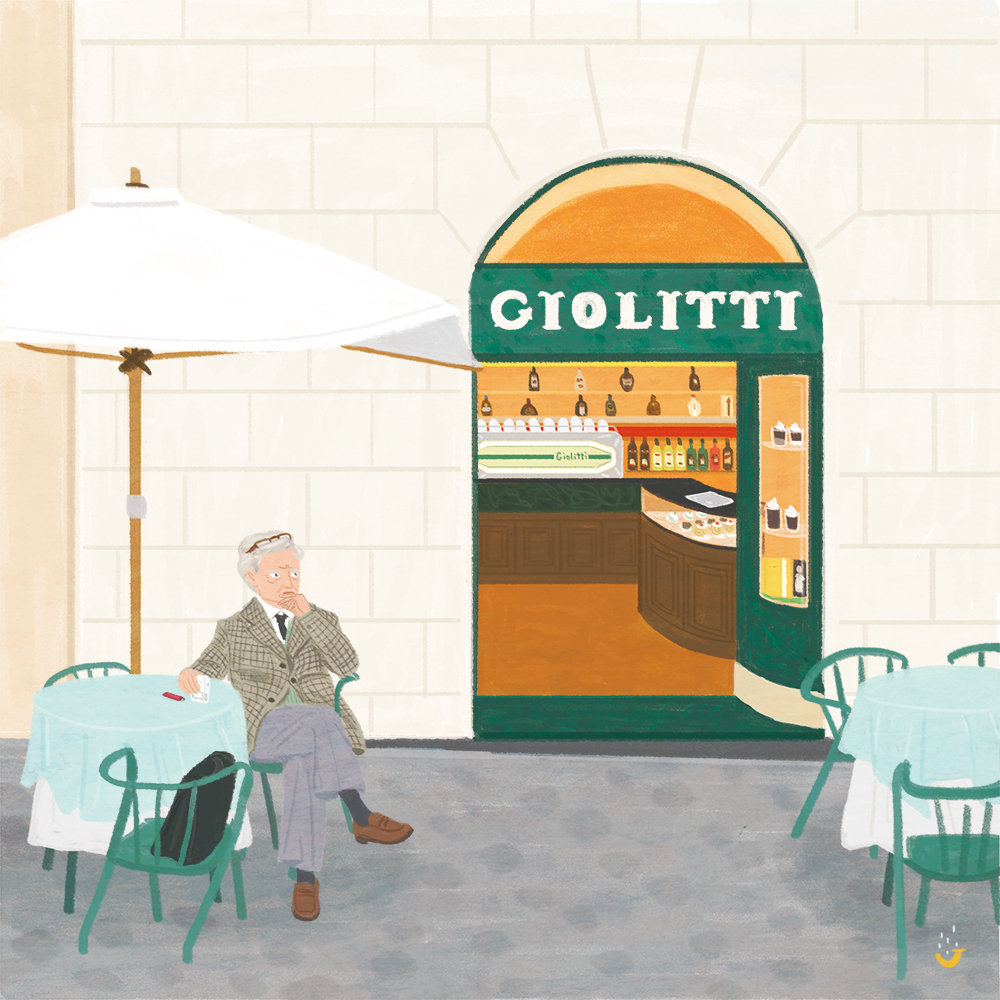 2. Tell us about your aesthetic.
Cute and lovely. You can find ideas and atmosphere in my drawings and designs.
3. What is your favourite medium and why?
I mainly use Illustrator and Photoshop to plan my pieces because I can be brave about making mistakes with them.
4. What is your artistic process like?
My regular work process involves lying down on the floor and imagining/thinking and coming up with a theme. When I have a theme in mind, I come up with some ideas and research visual materials which would inspire me. Then I draw a rough sketch on photoshop/illustrator and pick some colours. While colouring, I adjust the shapes of the image, like sculpture.
5. Who and/or what inspires your work?
I get inspiration from various sources. Paintings, sculpture and especially films and also sometimes from trips I enjoyed and cats I've met all around the world.
6. What role does art play in your life? How does it change the way you view the world?
It helps me with understanding myself.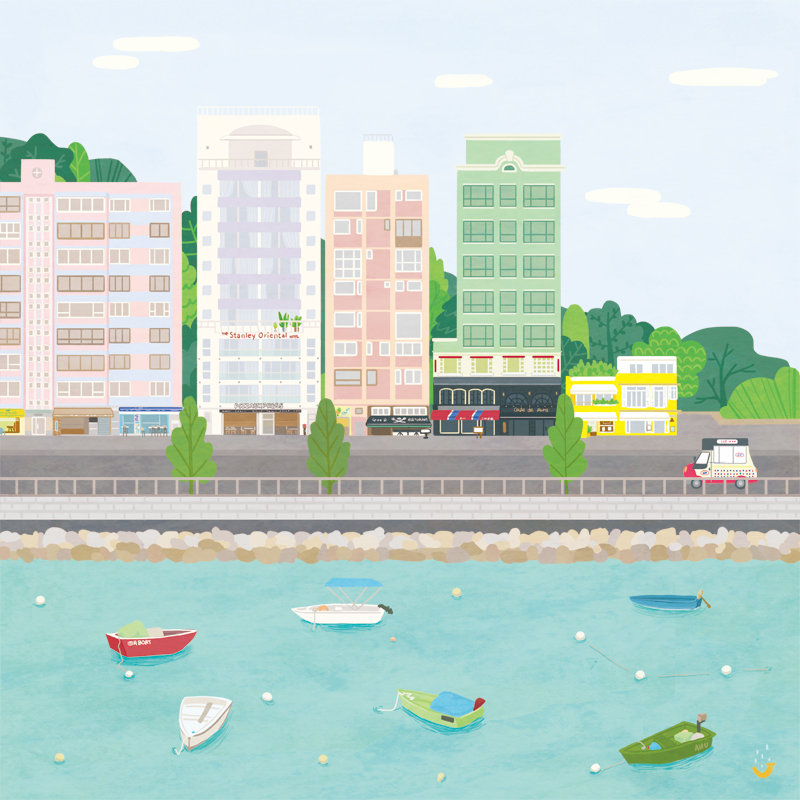 7. Where did you study?
I studied clothing and textiles in university in South Korea. I was interested in illustrations, so I decided to teach myself basic drawing skills as well as enrolled in an art school to study illustration for 6 months.
8. Where do you see yourself in five years?
I think that there will be no large difference from my current situation but I would be very happy to work with a variety of media in the future.
9. What about in ten?
I imagine to have my own office, with cats, and progress my art style.
10. What do you hope to achieve with your art?
I hope people find my images comforting and relatable as well as amuse and sometimes make people laugh or say "ah that's cute."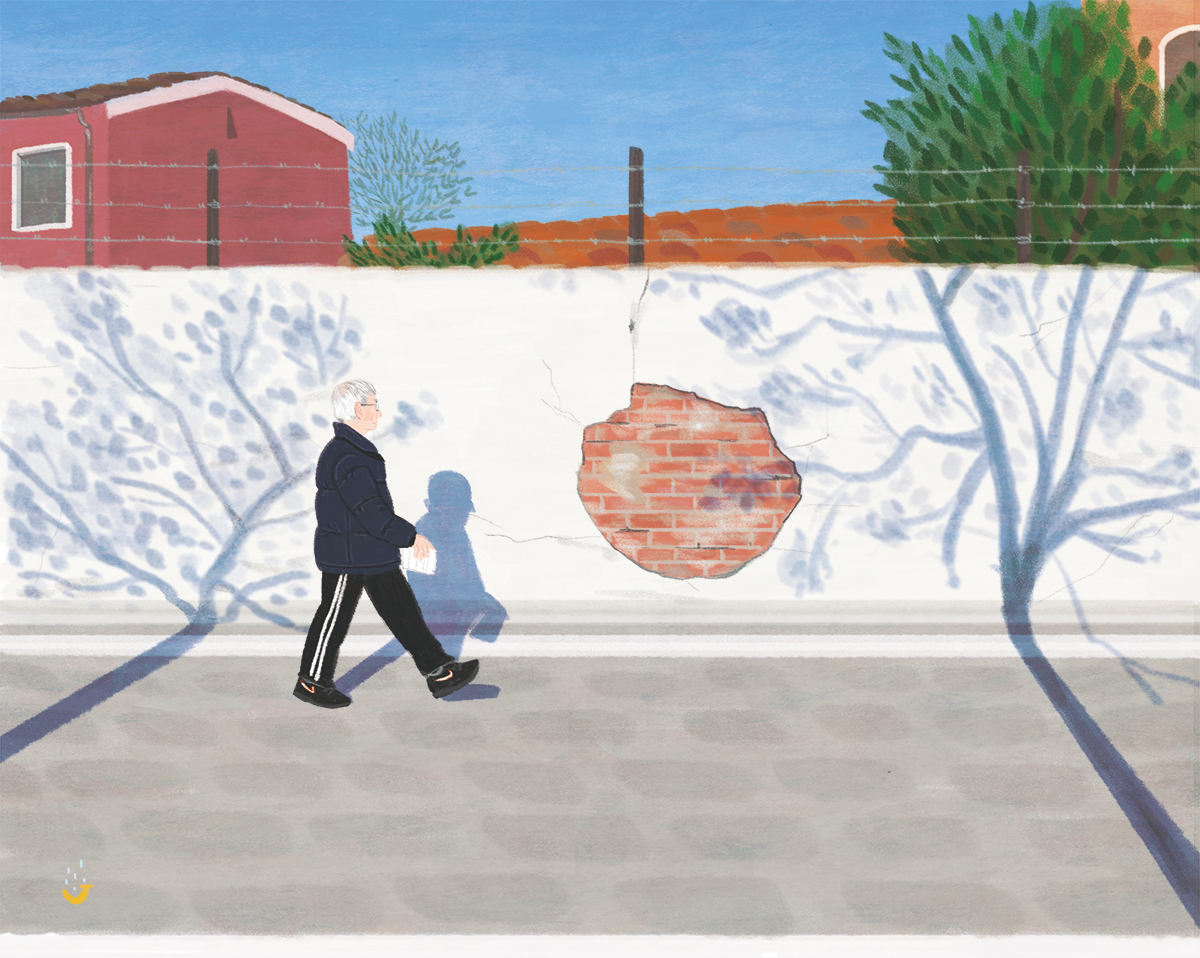 11. Now, tell us a little more about you as a person: what is your favourite food?
I like to eat regularly and some of my favourites are Hawaiian pizza, tteok-bokki(spicy Korean rice cake) and real strawberry milk to wash it all down.
12. Favourite book?
It's always changing. Recently, 'The Man Who Mistook His Wife for a Hat' by 'Oliver Sacks' is my favourite.
13. Favourite genre of music?
I listen to a variety of music genres. At the moment, I particularly like to listen to Jazz and Korean indie bands.
14. What are your hobbies?
Collecting cute stuff and dolls. Embroidery and watching Netflix.
15. If you weren't an artist, what would you be?
I was working at an office and I found that is too boring for me. So I guess that I'd work in the gaming industry because I genuinely love playing games.