Instagram:
@_kimikoyamada_
Twitter:
@aji_no_moyou
Tumblr:
www.yamakimiko.tumblr.com
1. What's your story? Where are you from?
I'm a Japanese illustrator. I have a special sense, called "synesthesia", I can see the "design of taste" in my mind when I eat. And by sketching those "designs of taste", I create my artwork. 国籍日本、出身日本、食べたものの味を感じているときに模様が見えるという共感覚をもっており、その模様を使って作品を作っています。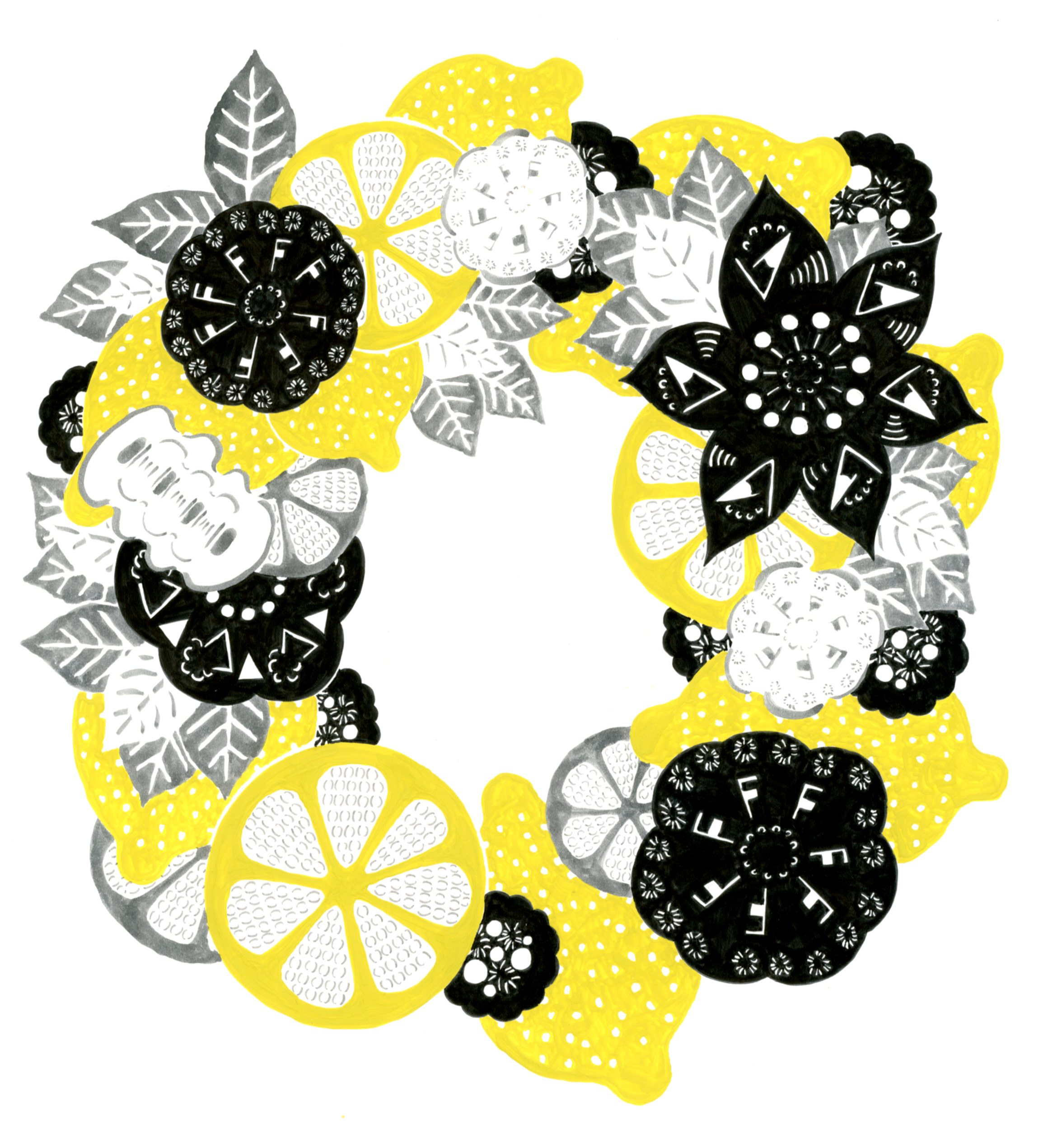 2. Tell us about your aesthetic.
What I want to express is the 'beauty' flowing in the deep heart of Japanese people which they have cultivated since a long time ago. In order to express that beauty, I think it is important to make an effort to recognize objects without excess first. And when I express it, I try to honestly draw its original appearance as it is, without adding any excessive expression. In addition, I don't create my works apart from soundness and life. And based on these standards, I would like to play with this "粋(IKI)" as much as possible. For me, painting should be something to be decorated and to color our life first of all. And for that purpose, I would like to create something beautiful that takes us in a positive direction somewhat. "粋", it is a positive mindset that I try to enjoy everything happening to me, including contradictions, and difficult future problems I can not resolve. 表現したいのは日本人が昔から培ってきた根底に流れる"美"。表現するために大切にしたいと思っているものは、まずは過不足なく対象を認識する努力。そしてそれを表現するときに過剰に見せずにありのまま、本来の姿、素直さをこころがける。そして健全さや生活から離れない。そしてこれらの土台を踏まえたうえで"粋"でおもいっきり遊んでいきたいです。私にとって絵は飾るもの、そして生活を彩るという役目が一番に来るものだと思っています。そのためには美しく、健全で大なり小なり心をプラスの方向にもっていくものであってほしいと思っています。
3. What is your favourite medium and why?
I prefer pen, aqueous magic pen, and poster color, in order to paint solidly. I like expressions of printed patterns on cloth and old two- or three- color poster. So I choose these tools to approach them. ペン、水性マジック、ポスターカラー。ベタに塗れるから。布にプリントされた柄や、2色3色刷りの昔のポスターの表現が好きで、それに近づけるため。
4. What is your artistic process like?
First, I eat somethingt and sketch the design of its taste that I can visually see in my mind while eating. After configuring the pattern, I decide a composition of dishes, items and scenes according to the theme. While drawing the design of taste, I realized one thing: the design of taste I saw in my mind was not my emotion of eating something, but my sense of taste. In other words, what I'm drawing is not secondary things (my thoughts, emotions or evaluation) such as "tasty","bad taste", or "valuable" but taste itself. In this modern age where lots of secondary information given from others is overflowing, I really like that the act of "seeing the taste" is the primary information from my own experience gained by accurately recognizing the feeling I felt. まずは食べ物を食べて模様を描きとります。模様の構成をしてからテーマに合わせて食器やアイテム、場面を決めていき構図を決めていきます。食べ物の味を描きとるということをしてきて、最近わかったことは、わたしが見ている模様は物を食べたときの感情ではなく感覚を描いているということ。"おいしい"や"まずい""貴重なもの"などの二次的なものではなく味そのもの。人からあたえられる情報が溢れる現代で、人から与えられる二次的な情報が溢れる現代で、「味を見る」という行為が、自分が感じた感覚をまず正確に認識するという私自身の体験によって獲得された一次的な情報だというところが、とても気に入ってます。
5. Who and/or what inspires your work?
Artist/Brand: Kobori Enshu(Japanese artist), Kauniste(Finnish brand), Finn Juhl(Danish architect), Tove Jansson (Finnish author of "Moomins"), Maruyama Okyo(Japanese artist), Ito Jakuchu(Japanese ink painter), Osamu Tezuka(Japanese manga artist, I like his way of drawing line and plane), Architecture: Katsura Imperial Villa in Kyoto, Entsu Temple in Kyoto Scientist: Hideki Yukawa(Japanese theoretical physicist, Nobel Prize in Physics) 桂離宮 小堀遠州 カウニステ フィンユール トーベヤンソン 円山応挙 伊藤若冲(水墨画) 手塚治(線と面の描き方)、圓通寺 湯川秀樹
6. What role does art play in your life? How does it change the way you view the world?
Art helps me to develop my character, and through that growth it makes me to be able to understand words and thoughts of people from completely different genres. By understanding them, I think I am acquiring this world (because what I can not recognize is the same as not existing). It is a great pleasure for me to keep growing and gaining new worlds that I didn't know before. I think that I can solve mysteries of this world little by little by continuing to pursue one thing, regardless of painting or art. Why are great arts so great? What makes amazing people amazing? Why am I drawing a picture? Who on earth are Japanese? I suppose that while working on my paintings, I am also trying to solve these mysteries. 人間性を成長させてくれるもの、そして成長していくことでまったく違うジャンルの人の言葉も理解することができるようになること。理解できるようになることで(認識でいないと無いことと同じだから)世界を獲得していってると思います。成長していくことと知らなかった世界を獲得していくことは私にとって強い喜びです。絵に限らずなんでもそうだと思いますが、何か一つの分野をとことん続けることで世の中のなぞが少しづつ解けていきます。良い絵はなんで良いのか、すごい人はなんですごいのか、自分はなぜ絵を描くのか、日本人とは何なのか。私は絵と向き合うことで、こういったことのなぞときもしているのだと思います。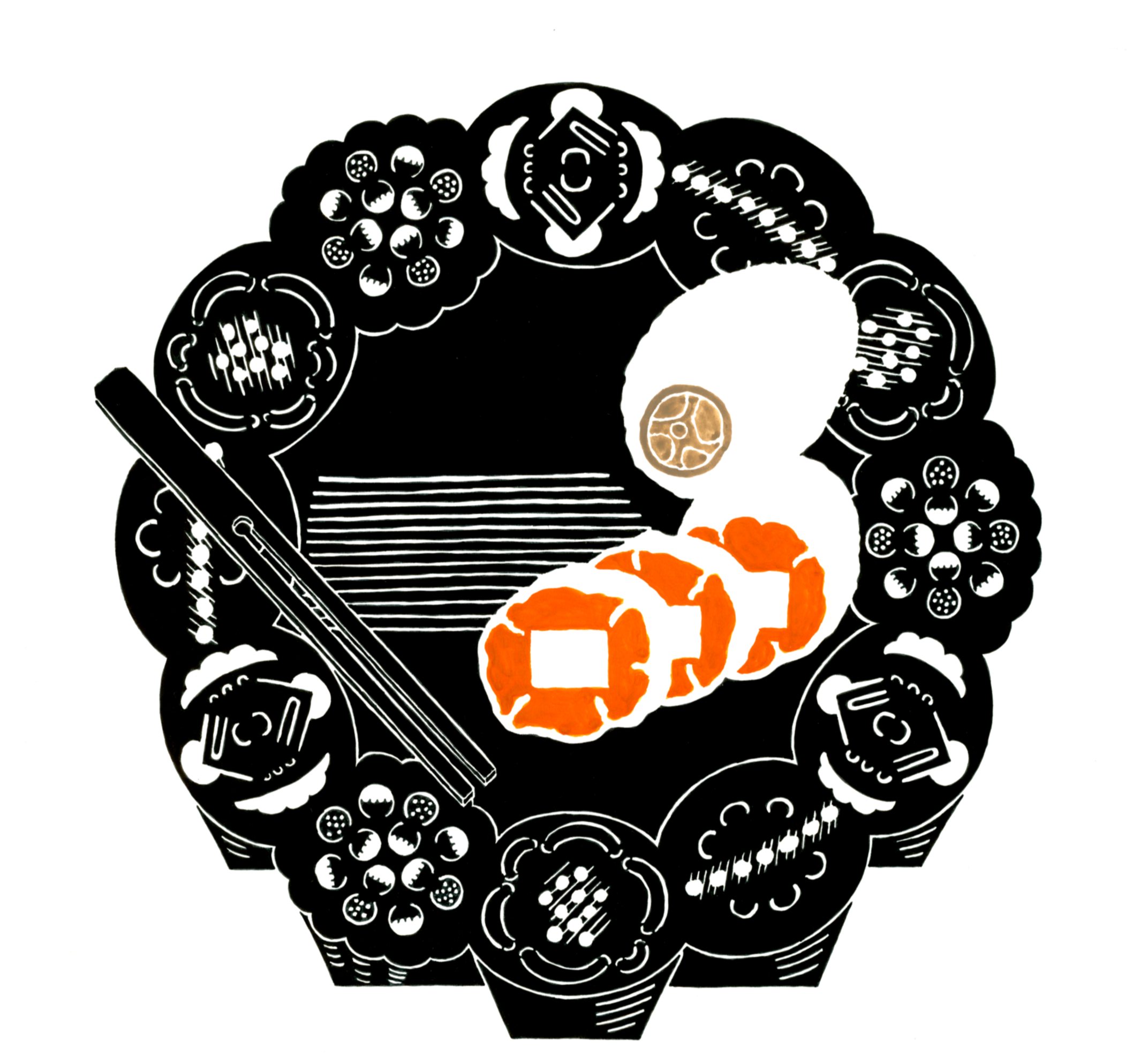 7. Where did you study?
Joshibi College of Art and Design, Japan 女子美術大学短期大学部
8. Where do you see yourself in five years?
I would like to work with a maker dealing with food. I want to draw pictures in its total areas including packages, wrapping paper, paper bags and so on. I also want to draw a picture of cloth pattern as well as the total pattern of a yukata (Japanese traditional casual clothing). 食べ物を取り扱っているメーカーさんとお仕事をしたいです。パッケージ、包装紙、紙袋などトータルで絵を描きたいです。布のパターンの絵を描きたい。 浴衣のトータルの柄の模様を描きたいです。
9. What about in ten?
I would like to collaborate with some specialty brands of tableware, curtain, sofa cover etc, and coordinate the whole living space. 食器、カーテン、ソファーカバーなどそれぞれの専門のブランドさんとコラボして、生活空間まるごとコーディネートしたいです。
10. What do you hope to achieve with your art?
In Japan, there is a high threshold between art and those who are not related to art. So I want them to incorporate art more in their daily lives. And I would like to make such environment through my paintings that can make it easier for a lot of people to touch arts more freely in their lives. 日本ではアートと関係のない人にとってはアートは敷居の高いもの、といった隔たりがあります。日本人の生活の中にもっと日常的にアートを組み入れてほしい。アートを気軽に沢山のひとが生活のなかで触れることができる、そのような環境を絵を通して作っていきたい。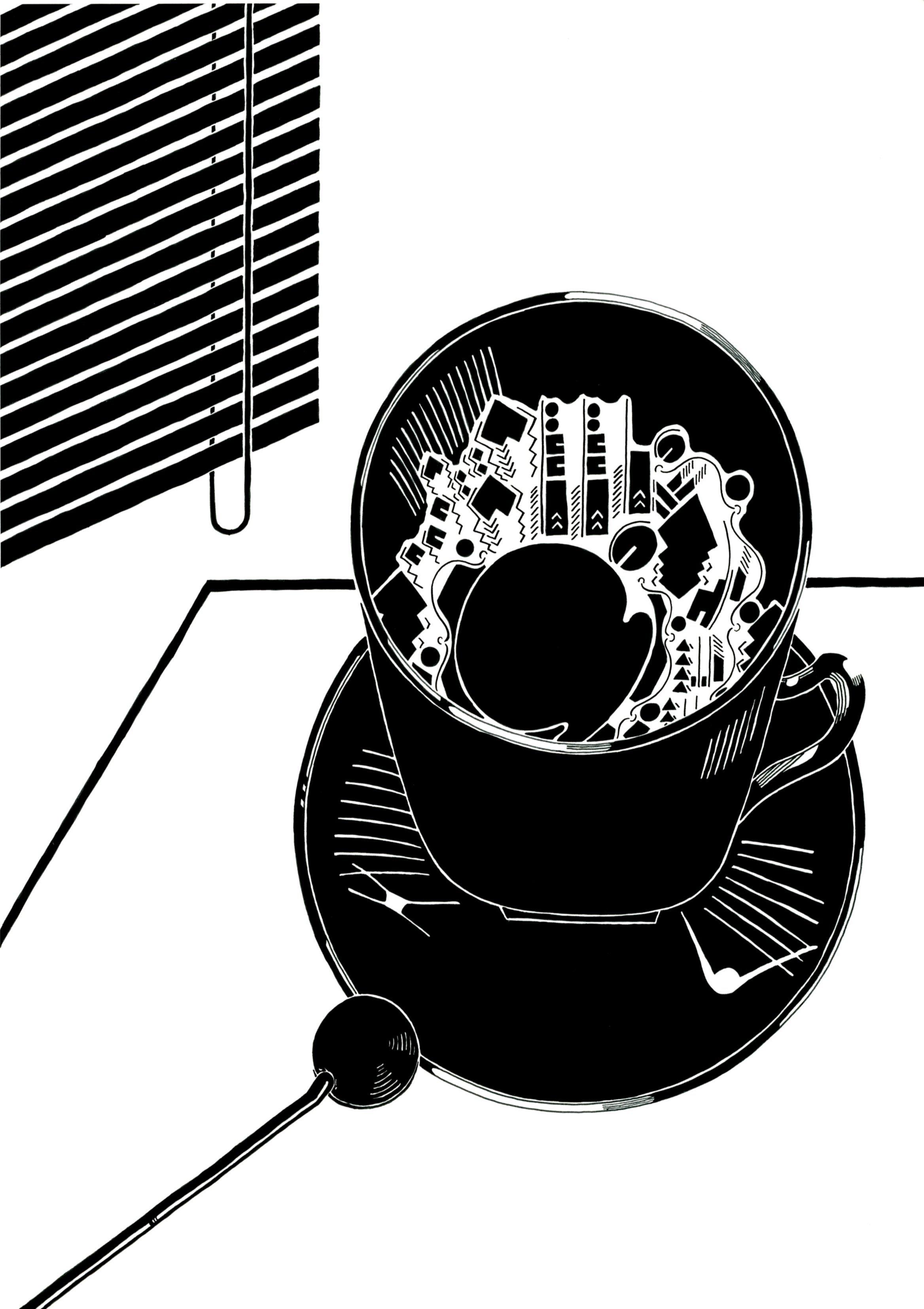 11. Now, tell us a little more about you as a person: what is your favourite food?
Things that were carefully made or created. Foods that match TPO. Foods that I eat for the first time. 丁寧につくられたもの、もしくはTPOに合った食べ物。はじめて食べるもの。
12. Favourite book?
Moomins, Ryotaro Shiba (Japanese writer), books on Japanese culture, essay of Hideki Yukawa(Japanese scientist), philosophy books ムーミン、司馬遼太郎、日本文化についての本、湯川秀樹のエッセイ、哲学の本
13. Favourite genre of music?
Ringo Sheena, Kurikorder Quartet 椎名林檎、栗コーダー
14. What are your hobbies?
traveling, comedian's radio, watching sports 旅行、お笑い芸人ラジオ、スポーツ観戦
15. If you weren't an artist, what would you be?
Food Coordinator フードコーディネーター