Instagram:
@_kitakiki
Tumblr:
www.spiffymiffy1.tumblr.com
Website:
www.kikikita.com
1. What's your story? Where are you from?
I'm Kiki Kita, I've spent my life partly in Nagoya, Japan, Dallas, Texas, and Minneapolis, Minnesota where I went to art school. I'm currently doing freelance illustration based out of Dallas.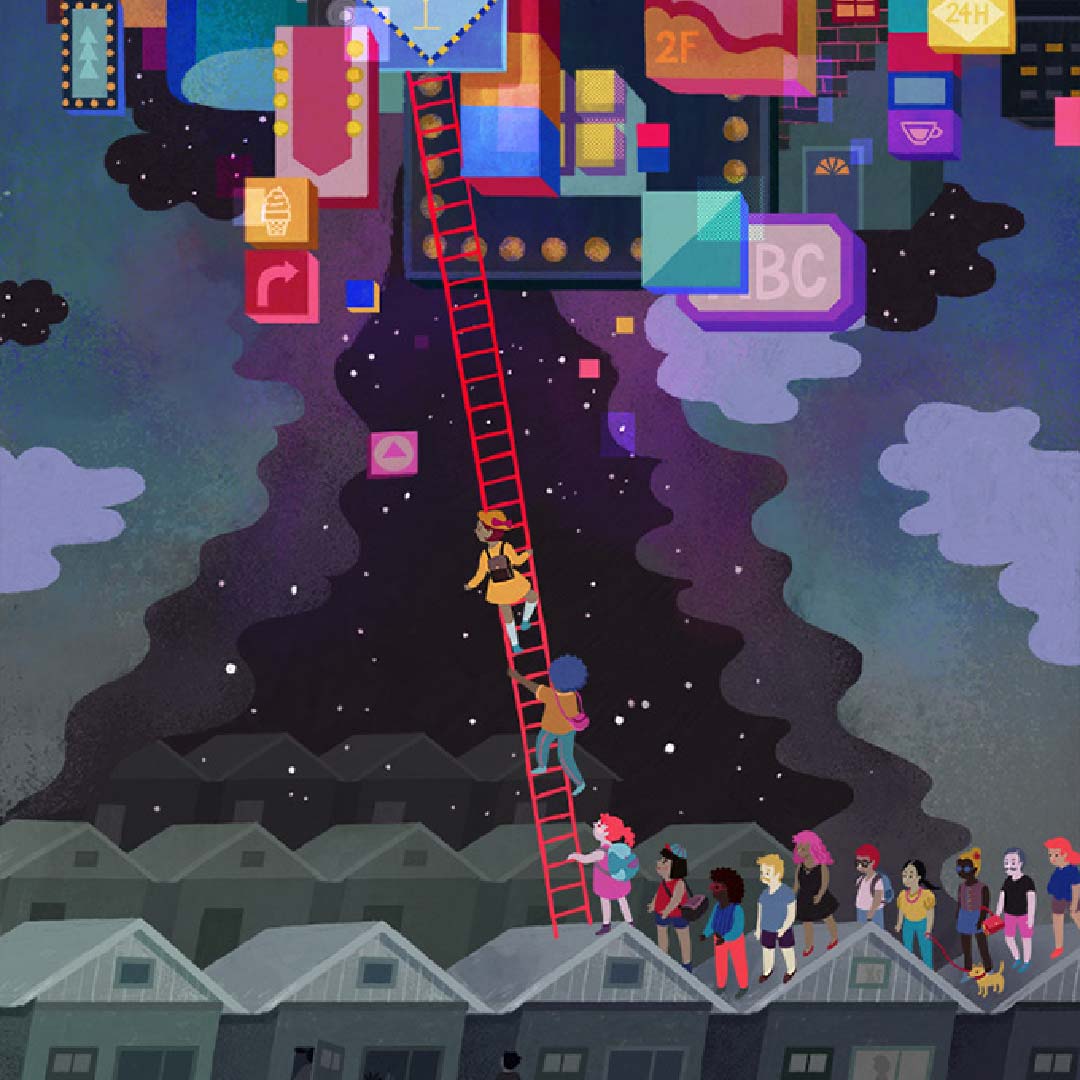 2. Tell us about your aesthetic.
I often lean towards using bright colors and accentuating details but my work usually just reflects what I'm feeling at the time. I think my aesthetic changes slightly every few months, sometimes drawing upon older trends or styles and other times moving in a direction that is new or challenging for me. I like to think of it as part of growing as an illustrator.
3. What is your favourite medium and why?
I mostly create digitally now because it's the fastest way to produce and market my art. I do miss the feeling of creating artwork by hand, especially watercolor, and I try to draw off the computer once in a while.
4. What is your artistic process like?
A good way to churn out ideas is to create a bubble chart with the topic in the main bubble and to branch out from there. Thinking about seemingly unimportant things like what the topic may smell like and what feeling that smell would invoke or what color comes to mind when you think about the topic often helps me set the tone for the final illustration. Once you have some ideas flowing, it is always helpful to draw a few sketches to see what works and what doesn't.
5. Who and/or what inspires your work?
I grew up in Japan and have always drawn ideas and inspiration from anime. I've been rewatching the Studio Ghibli films I loved as a kid lately and the artwork inspires me to focus on drawing more intricate backgrounds.
6. What role does art play in your life? How does it change the way you view the world?
My parents enrolled me into a community art class as a toddler so effectively I've been drawing all my life. Even when I'm not thinking about what to draw next, bits and pieces of things I'm influenced by eventually get poured into my work. I'm not sure if my art and career have changed the way I see the world necessarily, but I do think my work reflects myself and my life in a weird way.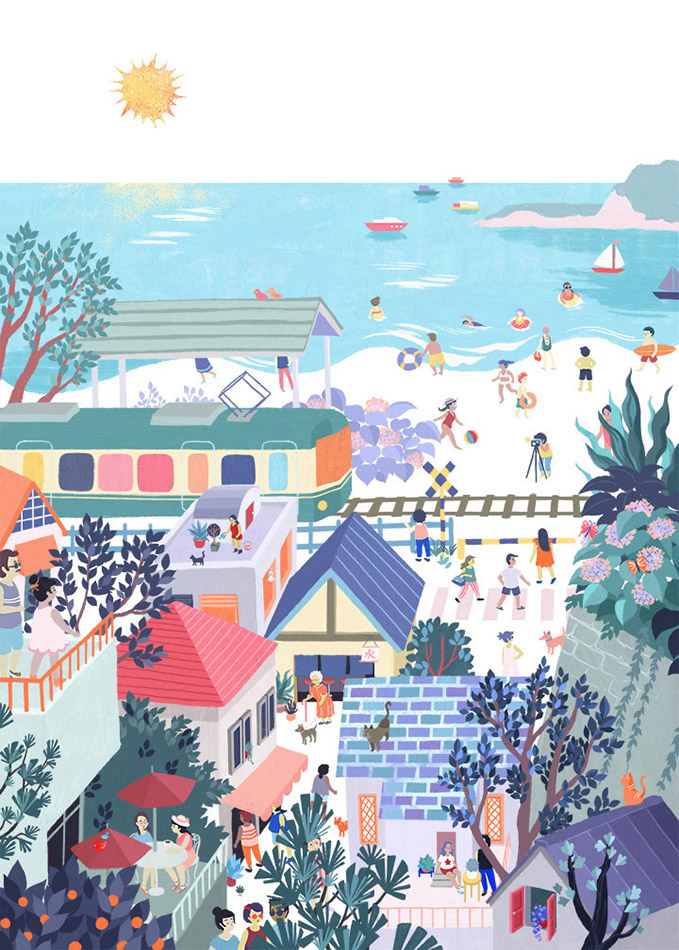 7. Where did you study?
I majored in illustration and minored in art history at the Minneapolis College of Art and Design in Minneapolis, Minnesota. I was lucky to have spent several years in a city that values art and has a community of interesting and defiant creators.
8. Where do you see yourself in five years?
I would like to further my freelancing career and add a new city to my list of places I've lived. I would also be excited to take on some dream projects like illustrating books!
9. What about in ten?
Ask me again in five years.
10. What do you hope to achieve with your art?
I just want to make art I'm happy with and is true to me, and I hope other people can like and appreciate it as well.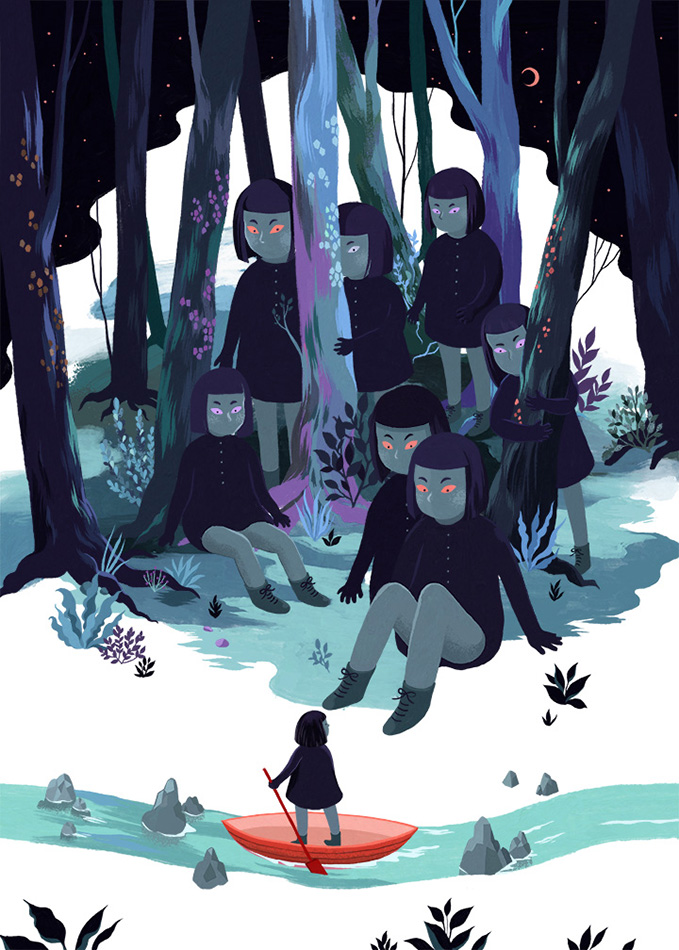 11. Now, tell us a little more about you as a person: what is your favourite food?
I love Asian cuisine. I know it's a broad category but I love every kind! Japanese, Korean, Sichuan, Cantonese, Indian, Vietnamese, Thai, and everything in between.
12. Favourite book?
The three books I'm currently reading and also recommend are The Vegetarian by Han Kang, Pachinko by Min Jin Lee, and Wind-Up Bird Chronicles by Haruki Murakami.
13. Favourite genre of music?
It depends on my mood but I'm usually alternating between Japanese music and hip-hop.
14. What are your hobbies?
My hobbies are trying new foods and exercising (though this might just be a phase).
15. If you weren't an artist, what would you be?
I would probably be teaching English in Japan.