Instagram:
@_mariepellet_
1. What's your story? Where are you from?
I am a graphic designer from Cognac, a small town in the south west of France. But I live now in Paris with my boyfriend and our little girl. I work for a press agency as journalist and graphic designer.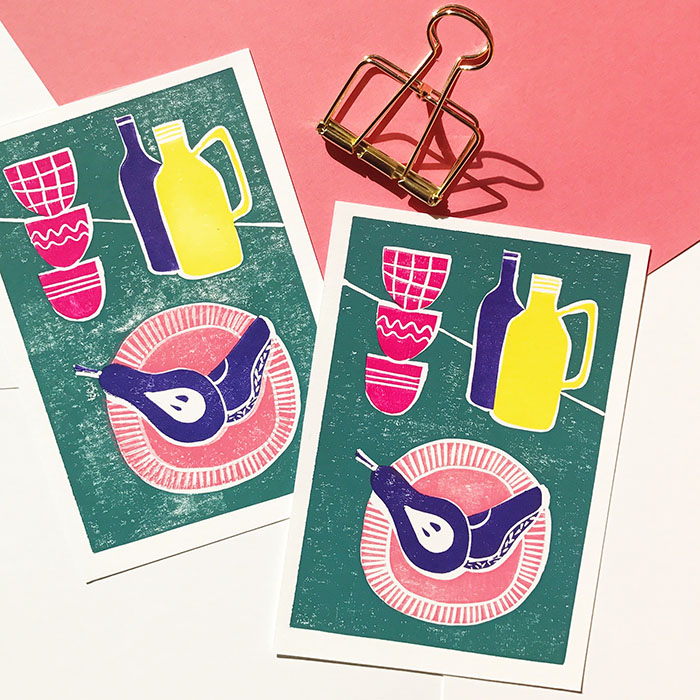 2. Tell us about your aesthetic.
I have always been attracted by naive forms and bright colors. This is how I would define my work.
3. What is your favourite medium and why?
After working with acrylic and gouache, I started working linocut. And now I'm completely crazy about this medium. As it is a manual printing, each copy is different, in a way, it gives them a little unique side. I really like that.
4. What is your artistic process like?
I always started to draw from a precise idea, which I then let evolve in the course of my drawings. My linocut is then quite different from my initial idea. But sometimes, I do graphic and plastic research to create a kind of mood board.
5. Who and/or what inspires your work?
It depends on my mood. But most of the times, inspiration comes from vegetation and small objects of everyday life. When I draw, I always try to remember my moments of calm and observation. It's moments when you sit and just look around you.
6. What role does art play in your life? How does it change the way you view the world?
Design allows me to deepen my gaze on the world that surrounds me. It drives me to dwell on the ordinary things and to detect their beauty.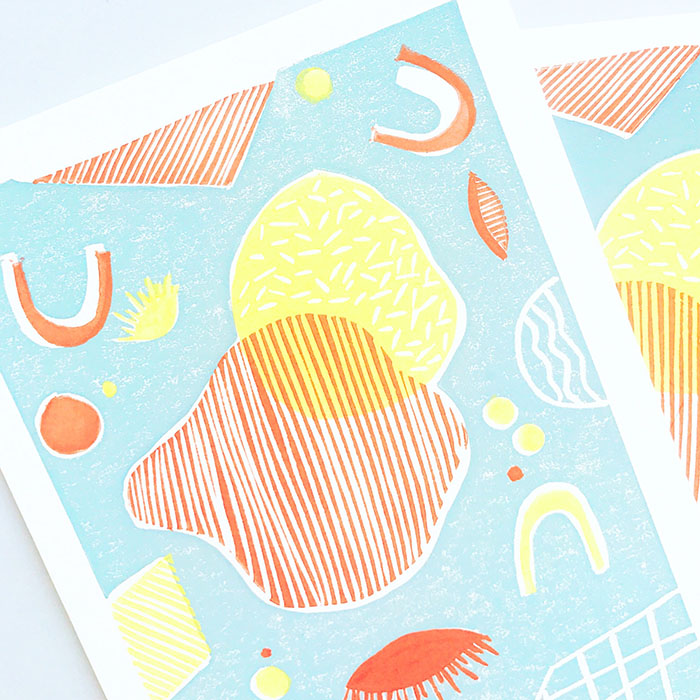 7. Where did you study?
I studied plastic art for two years in Nantes. Then I went to Paris to study graphic design.
8. Where do you see yourself in five years? Working in an agency?
I would like to work full-time as a freelance illustrator, working for magazines. And I would like to have more time for personal projects.
9. What about in ten?
Ten years ? It's too far, too abstract for me. But I would like to publish books for children with my boyfriend. He would write stories that I would illustrate. This will be an extraordinary project for us.
10. What do you hope to achieve with your art?
I just would like to know that my work pleases people and makes them want to hang one of my illustrations at home. And I would like to convey to my little girl this artistic sensitivity.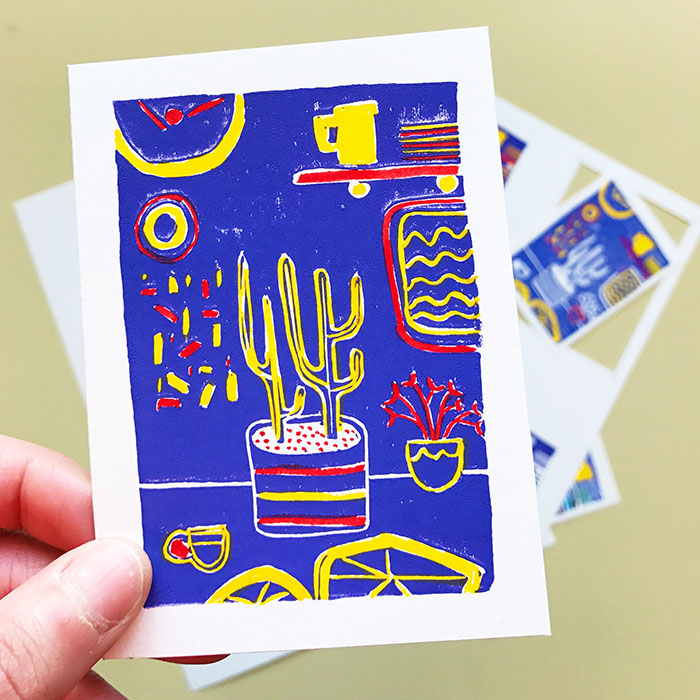 11. Now, tell us a little more about you as a person: what is your favourite food?
My favorite food is often linked to memories with family and friends. But I really love Thai food and… Lentils (particularly those cooked by my granny)
12. Favourite book?
Perfume : The Story of a Murderer by Patrick Süskind and L'Assommoir by Émile Zola. The long and very precise descriptions of these two books really gave me the impression of living these stories.
13. Favourite genre of music?
Electronic Music, Gipsy Swing and Rock of the 70's
14. What are your hobbies?
I love to travel, to watch movie, to walk in the forest and dance, dance, dance…
15. If you weren't an artist, what would you be?
I did a lot of modern and classic dance for more ten years. So I would love to be a dance teacher and work with children.