Instagram:
@_nanu_gm
Behance:
www.behance.net/martinellid03a
Vimeo:
www.vimeo.com/imnanu
1. What's your story? Where are you from?
My name is Giulia and I come originally from Turin (Italy), where I grew up in nature and studied foreign languages and animation. It seems like I cannot stay long in one place, though, since I have been moving and traveling all the time, first as a student, through some exchange-programs or exploring other countries during the holiday season, and nowadays taking advantages of my freelancer status.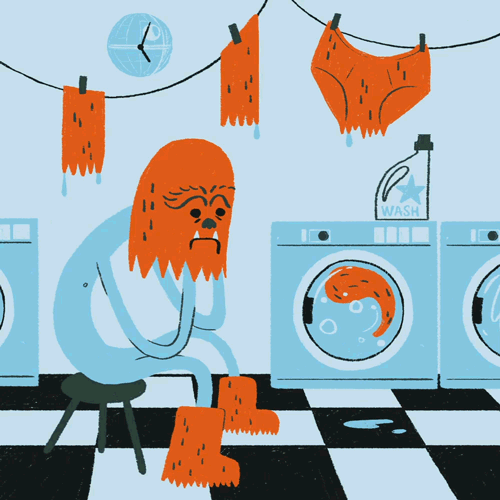 2. Tell us about your aesthetic.
I am fascinated by the minimalism of simple shapes and also by the sketchy look of the first drafts. I think they contain all the prime energy and instincts. Irony is crucial in my work, because I believe it is a powerful tool, very useful to communicate and talk about serious topics too. I also love riddles and puzzles and I think you can easily tell, by watching my films.
3. What is your favourite medium and why?
Since I work mainly in animation, it's better and quicker for me to work digitally. It's for sure the best option for my nomadic lifestyle too, because it's easier to travel just with a PC and a pen tablet, instead with tons of paper, pencils, brushes, colors, camera/scanner etc.. But I love paper and mixed and messy techniques: on the road I always have my little set of watercolors and a sketchbook with me, to catch inspiration here and there. I am pretty sure both my aesthetic and medium are strongly influenced by the animation process itself, because it is such a long work, that does not allow too many details (especially for a one-man-band, like in my case). What I like about animation is that it is so various and it's easily possible to mix techniques. So I hope I will have the chance in the future to experiment more with cutout, paper and stop motion animation.
4. What is your artistic process like?
Sudden idea! Writing down compulsively, sketching, re-writing, sketching more, putting together the pieces like in a puzzle.I always have a piece of paper with me, in my bag or next to my bed to catch the inspiration passing by. Colors are very important too. I would say they are as important as the shape; so the color research is an essential step in my artistic process. Animation is acting and it's also exaggeration: for this reason it can happen very often in my creative process to identify myself with the character and actually play that role to better understand the personality, the way he/she moves or talks.
5. Who and/or what inspires your work?
Weird stories and characters, real stories you can hardly believe in, word games and riddles, people who made something inspiring or strange, or both together.
6. What role does art play in your life? How does it change the way you view the world?
I see art in everything around me, in every corner of the city, in every person. It's always like that when your mind and body are absorbed and engaged with one single thing all day long, right? You see it all the time. I think art can make things better, showing Life under another light and perspective, giving one more reason to live in this world and some extra charm to the experiences we have. Art is also my safe place, I would say: a mirror where I can see myself and the path I have been through. Browsing my old sketchbooks I have the feeling that I am going somewhere, I am evolving in some direction. Art is finally also my own way and channel to communicate with the world, share my vision and ideas. It's like another foreign language I know, that can reach everyone! For this reason I also love and tend to create my animations without dialogue, because I am sure images can be enough and there is no need to add words.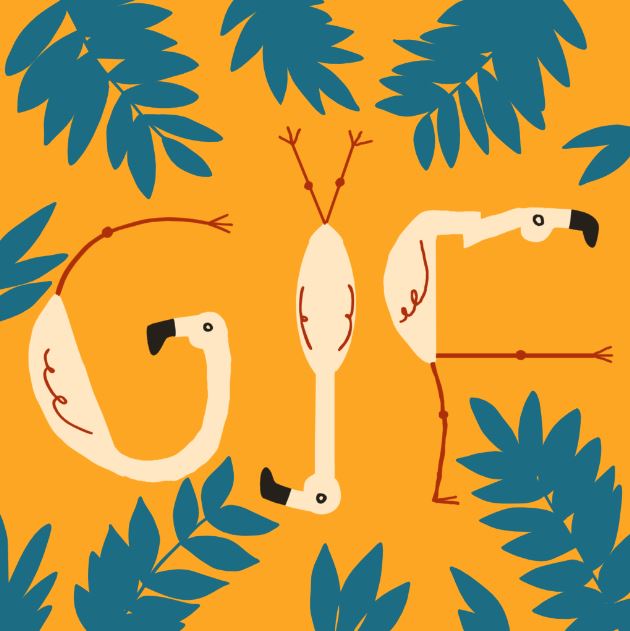 7. Where did you study?
I studied animation in Italy at CSC National Film School (Turin). After that I took part in a very interesting European program called "Animation sans Frontière", to learn more about the production-side of the film making. Actually, there are so many different things that I still would like to learn: I never want to stop learning so I may say I am still studying everyday and everywhere. And I hope I can keep on being so curious.
8. Where do you see yourself in five years?
I wonder if I'll finally have settled down somewhere, probably in the countryside with a warm weather and many plants. I hope I'll have made some of the films I have in mind, experimenting with some new techniques and collaborated with inspiring people. I aim to be able to travel some more for work and maybe also to teach a little. And I will have published a book.
9. What about in ten?
I want to create an animation festival or another kind of creative event. One big dream I have is to collaborate with a theatre/circus company and combine my skills with performances, to make animation more interactive and a less passive experience. With some friends I am dreaming about a farm-collective-studio, in contact with the nature and self-sufficient, in order to combine and balance desk-work with vegetable growing.
10. What do you hope to achieve with your art?
Share some inspiration. Provoke some reaction, some laughing, some thinking.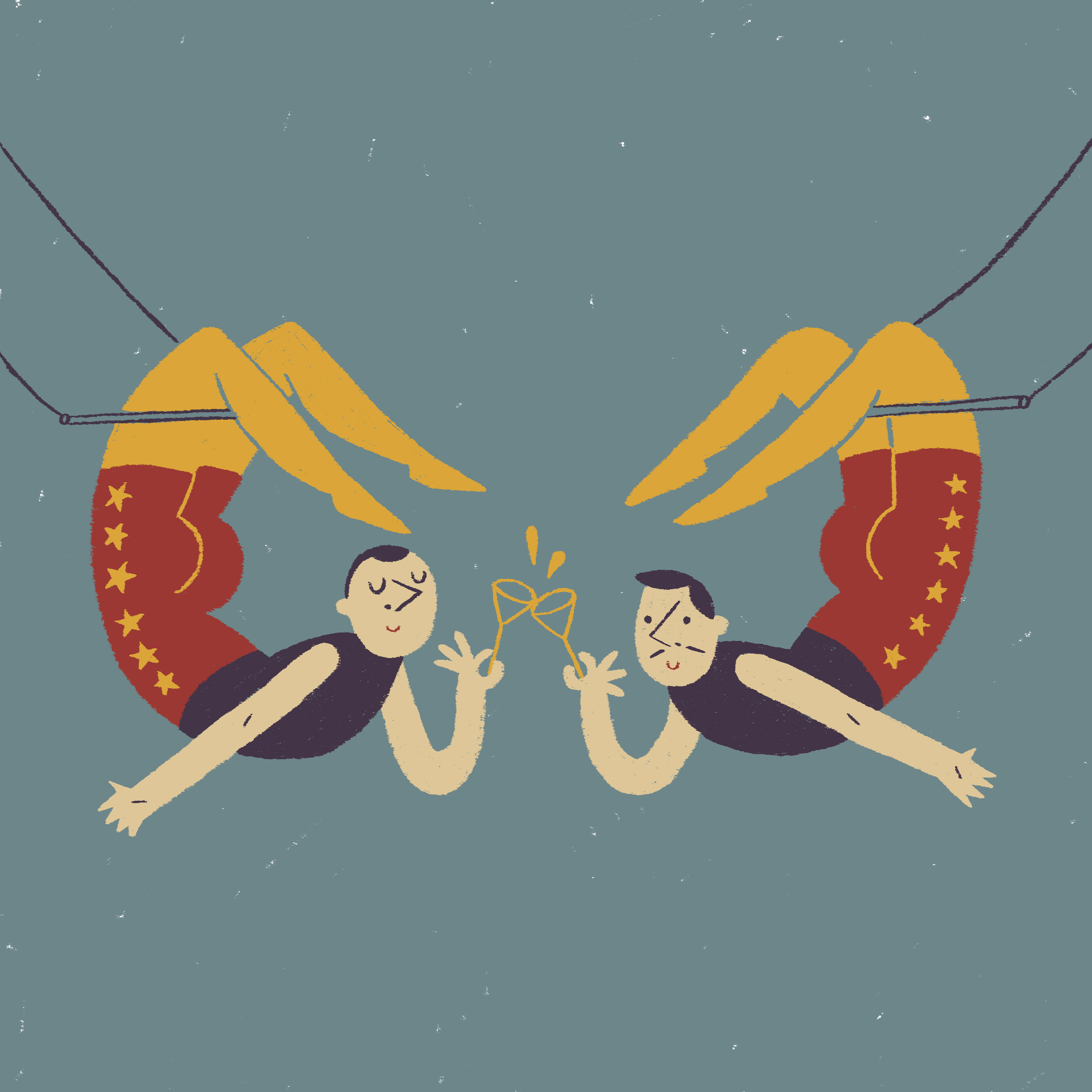 11. Now, tell us a little more about you as a person: what is your favourite food?
It's so hard to name just one dish, right now I'd love a lasagna. As an Italian, I adore food unconditionally and also cooking and all the process behind a good taste. I think you can enjoy food even more when you cook it yourself and put energy and dedication in it. I love food also as social bond, because sitting all around a table allows and teaches sharing, hospitality and care for others.
12. Favourite book?
"Mystical Cabaret", by Alejandro Jodorowsky.
13. Favourite genre of music?
I have been in touch with so many genres of music in my life, from singing in rock bands to choirs, so I am sure every stage and moment has its own. I would answer your question by saying: classical to work; rock to relax and have fun; Balkan to travel; jazz and latin to dance; crazy stuff when a deadline come closer (its acoustic caffeine!)
14. What are your hobbies?
Singing, partner acrobatics, painting, dancing (mainly lindyhop), doodling, watching movies and documentaries, learning and practicing foreign languages, drawing, cooking, hiking, snowboarding, taking care of plants, sketching, writing letters.
15. If you weren't an artist, what would you be?
A singer in jazz clubs, a novel writer, a theatre art director, a contortionist. Or maybe a life-drawing model, or a photographer! ..but they are all artists too..! Then a translator or something else dealing with many foreign languages, for sure.