Instagram: @_phantasien
1. What's your story? Where are you from?
I'm a 27-year-old illustrator fascinated by folktales, magic, and people's lives in medieval times. I've been a freelance illustrator for four years now and am currently living in Jakarta, Indonesia.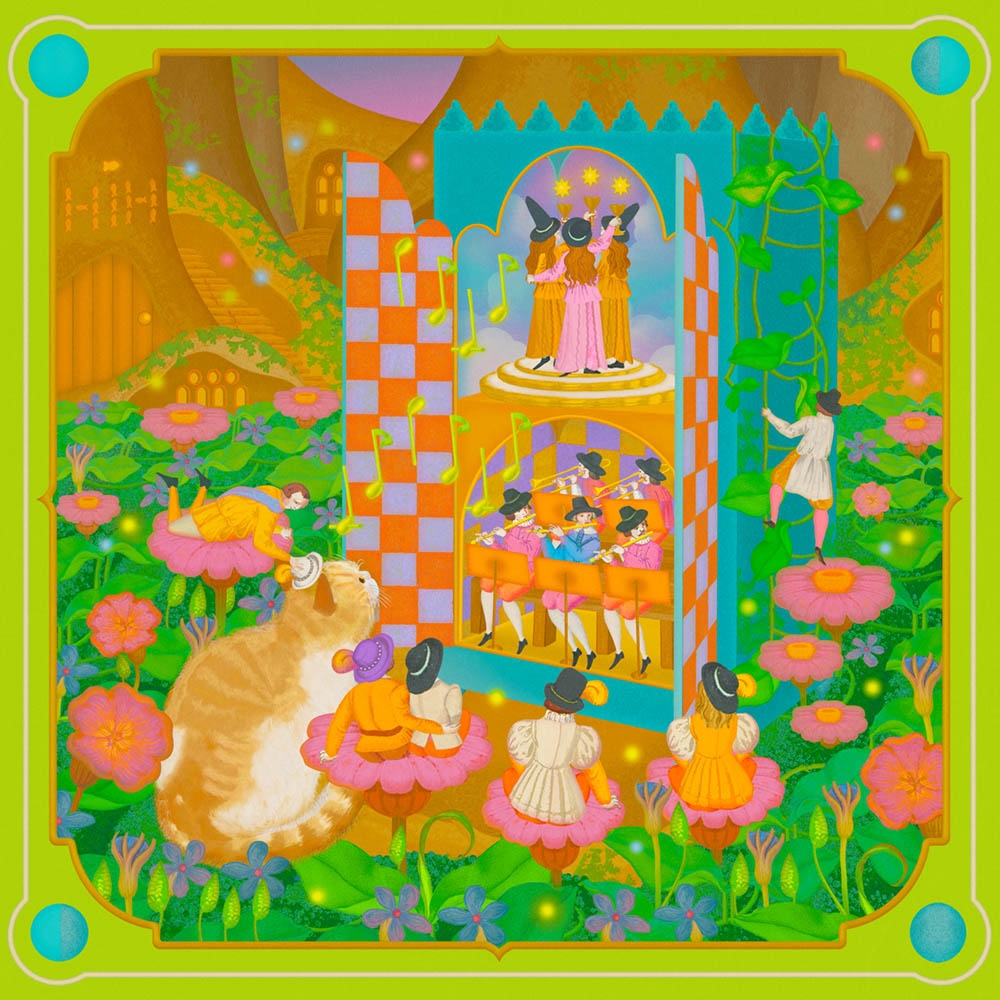 2. Tell us about your aesthetic.
I usually mash together multiple historical references in a single illustration, highlighting characters in medieval clothing doing things. The narratives of my works generally depict a fairytale-like historical fantasy.
3. What is your favourite medium and why?
Although I do digital works most of the time, I enjoy drawing with a watercolor pencil. Before I jump into photoshop, I usually sketch my ideas with a specific coloring pencil in Rose Madder Lake/Purpurrosa. Shading with this color feels like a meditation to me.
4. What is your artistic process like?
I usually start by writing my ideas down on paper and turning them into a sketch. Then, I turn the drawings into a digital painting, combining them with the collages I make from public domain illustrations from the medieval and early modern era. I always aim to make my illustrations look painting-esque, so I use Photoshop to achieve it.
5. Who and/or what inspires your work?
As a child, I read many European fairy tales and learned that most of them originated in the medieval and early modern/renaissance eras. I used to believe that magical creatures and phenomenons existed back then. However, in 2017, after visiting Cologne's Wallraf-Richartz Museum, I learned that the medieval age was somewhat darker than what I used to imagine. To me, this period seems as if it was full of strict laws formed by rigid religious beliefs, civil wars, plagues, witch hunts. Discovering this fact has led me to create works that depict whole different scenes inspired by the medieval era -- a time where there are no wars and plagues, a time where magic exists.
6. What role does art play in your life? How does it change the way you view the world?
My works often reflect my day-to-day life - it's a depiction of the shows I watch, the news and books I read, the songs I listened to, sometimes even the dream I had. Whenever I look at my earlier works, I feel a bit nostalgic -- It feels like looking at my old journal entries.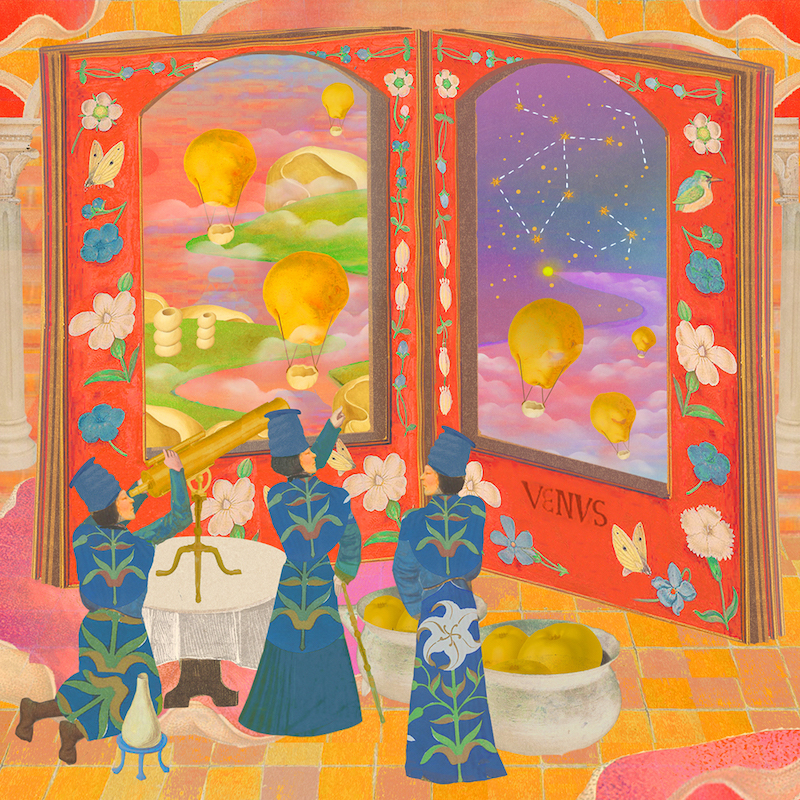 7. Where did you study?
I studied law at Universitas Padjadjaran, Bandung, but I taught myself how to make art through experiments and YouTube. I don't have a formal education in arts (but I wish I did)
8. Where do you see yourself in five years?
In my studio, working on my very own altarpiece.
9. What about in ten?
At home, teaching my kids how to play a musical instrument.
10. What do you hope to achieve with your art?
I intend to recreate a fantasy world for the little figures I found from medieval manuscripts - a completely different world where doom and gloom don't exist, a world full of magic and vibrant colors.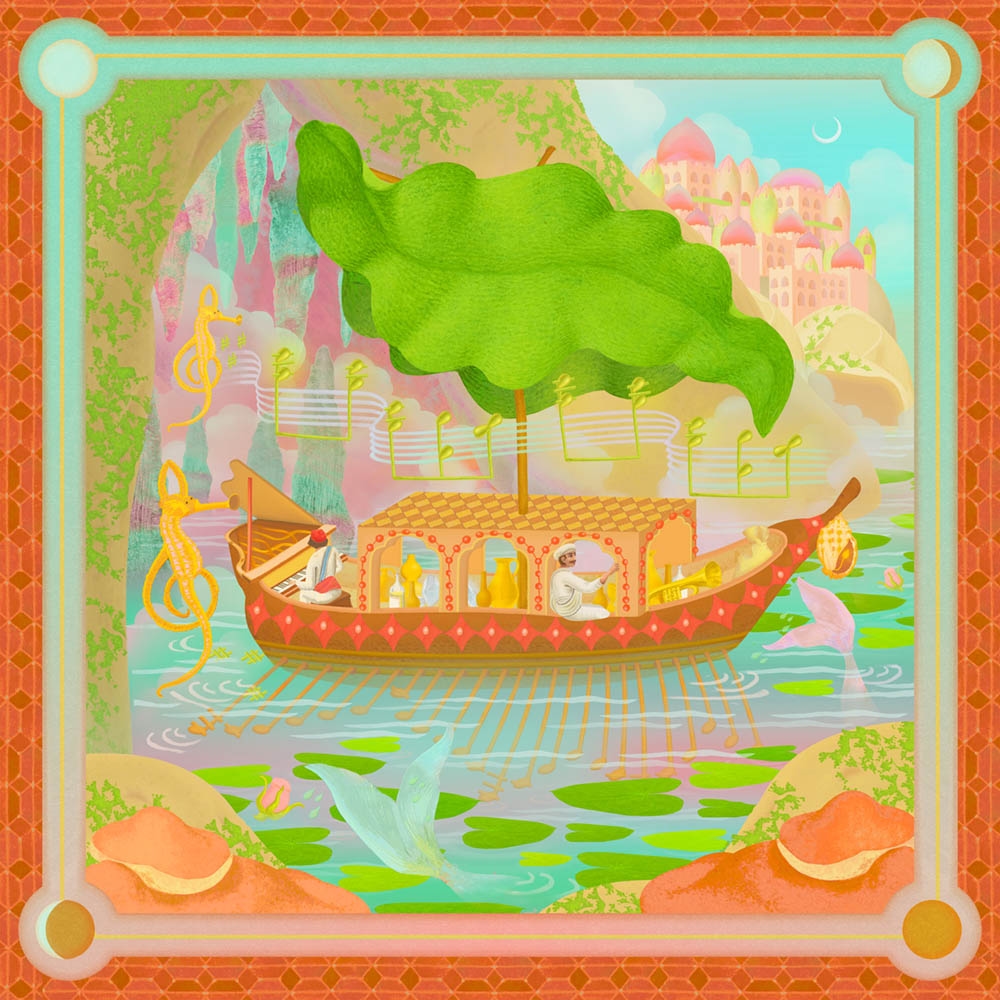 11. Now, tell us a little more about you as a person: what is your favourite food?
When I was little, I was very picky when it comes to food, and my parents always fed me fried or boiled eggs. Since then, I became obsessed with chicken eggs.
12. Favourite book?
Letters to a Young Poet by Rainer Maria Rilke. I find this book very comforting to read whenever I feel anxious or going through a creative block.
13. Favourite genre of music?
Exotica. It's a subgenre of jazz that makes me feel like I'm on a tropical getaway somewhere.
14. What are your hobbies?
Dancing. It's also something I do while doing some tedious household chores such as scrubbing the bathroom floor and cleaning windows.
15. If you weren't an artist, what would you be?
A classical musician in a wind ensemble or orchestra.