Instagram:
@_sarah_matthews
Website:
www.sarahlouisematthews.com
1. What's your story? Where are you from?
Hello, I'm Sarah, an English freelance paper engineer. I was born in Sheffield, lived in London for most of my adult life so far, but recently moved to Nottingham. My work began as a hobby while I worked in the product development department of a jewellery company in London, but a year ago I lost my job when the company had financial problems. I decided to take it as an opportunity to try and turn my own work into my full-time job, which was (and sometimes still is) scary and exciting in equal measures!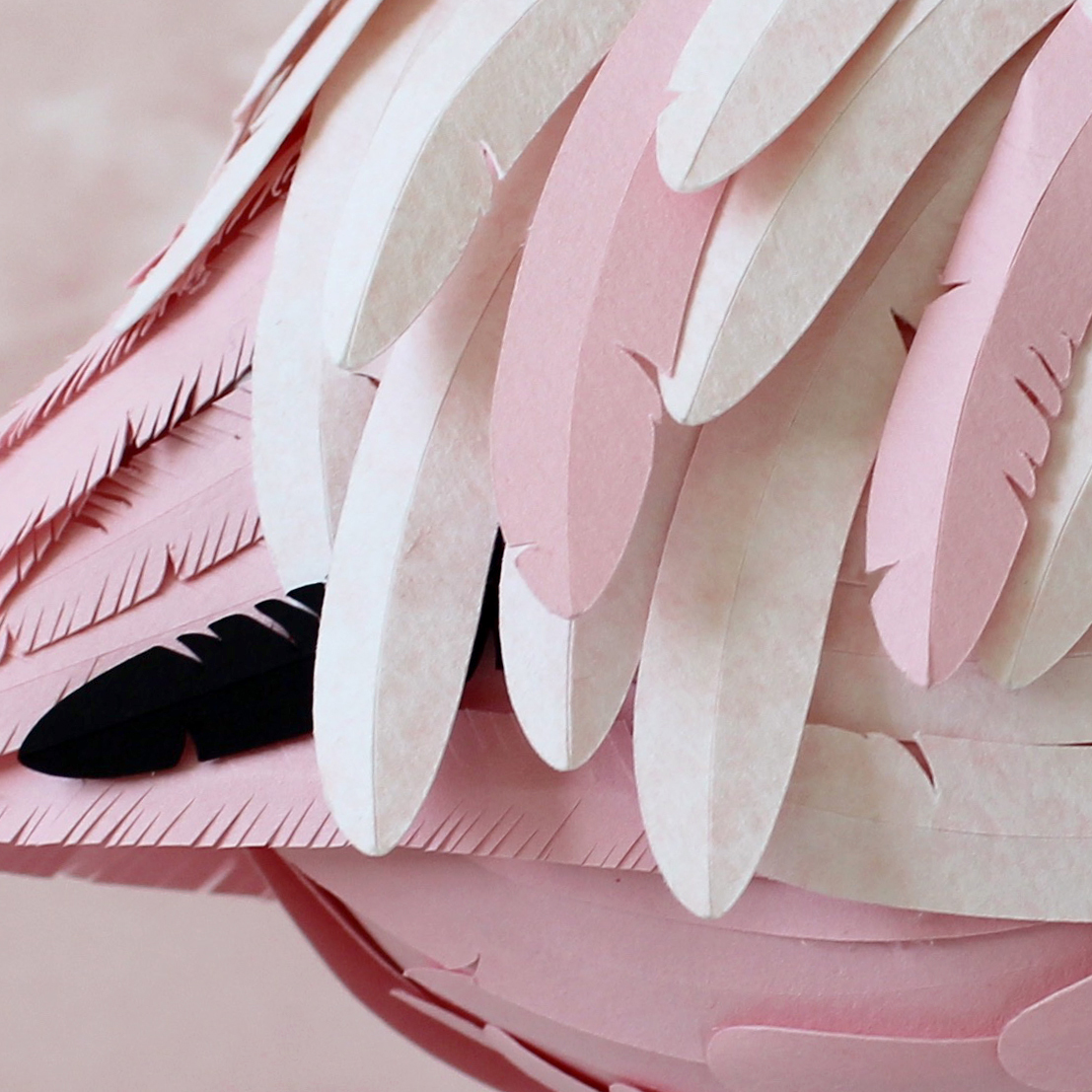 2. Tell us about your aesthetic.
Fun, clean and graphic, often using a pastel colour palette, and hopefully making people smile.
3. What is your favourite medium and why?
Paper - It is the most readily available, affordable and versatile material, with limitless possibilities.
4. What is your artistic process like?
I usually design straight onto Illustrator and cut out my designs using my plotter, before hand-finishing the fine cutting and hand-assembling. Often with 3D pieces there will be an experimental stage in the middle, making maquttes to test and refine the design.
5. Who and/or what inspires your work?
Nature, architecture and my overactive imagination.
6. What role does art play in your life? How does it change the way you view the world?
Art and design play a huge part in my life, and always have done - even as a child, making was always a natural hobby of mine, and I think that had I known of its existence, 'Paper Engineer' would have been a close second childhood dream job after 'Professional Ballerina'. The downside of this is that I often find it hard to separate my work and life, which is something I need to work on.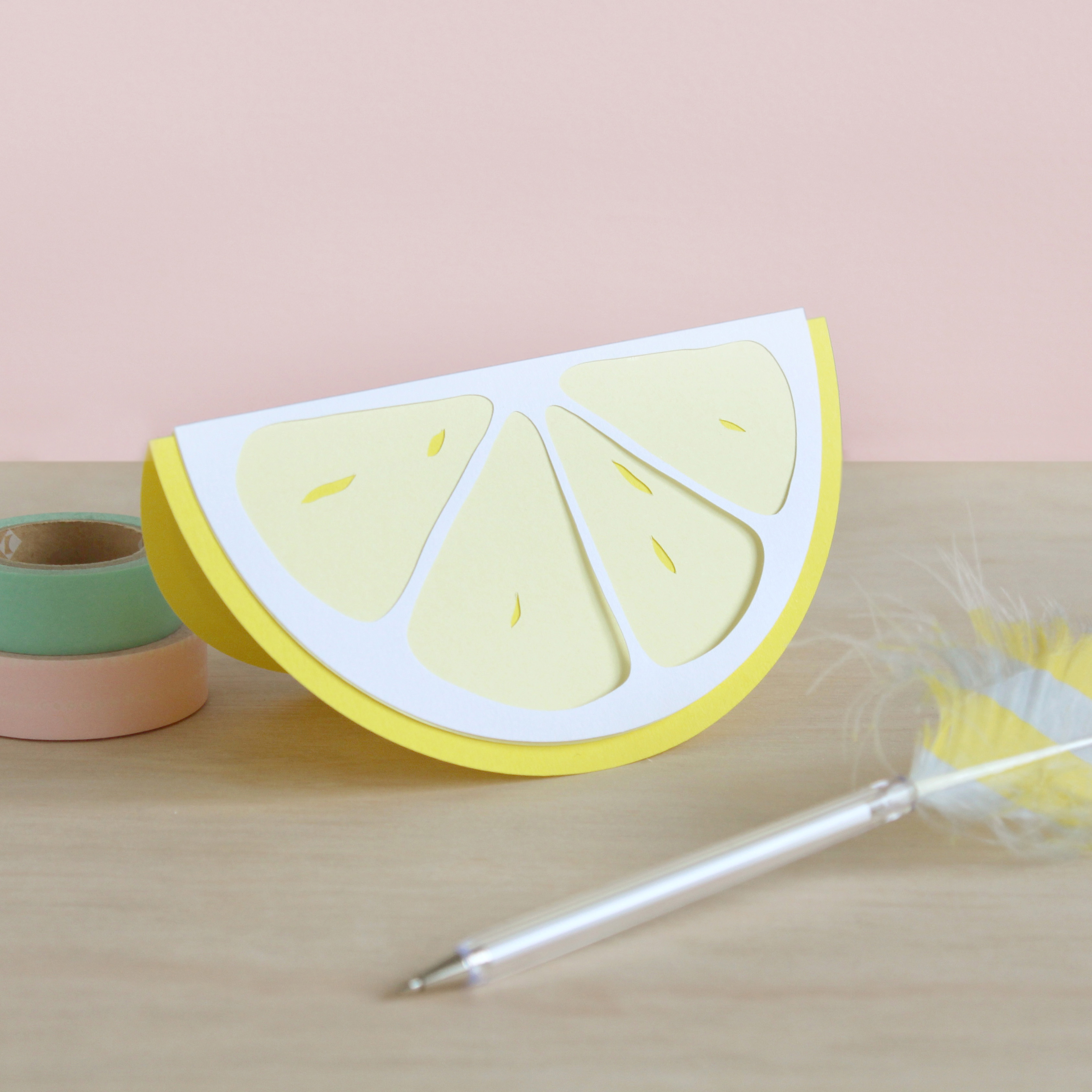 7. Where did you study?
I studied Textile Surface Design at Buckinghamshire New University, but decided during my degree that I didn't really enjoy the fabric 'end result' of my projects as much as I enjoyed the sketchbook and paper maquette stage of my projects. Fortunately we were quite free to do what we wanted, so I ended up making a collection of printed and folded tyvek paper jewellery for my final collection.
8. Where do you see yourself in five years?
Hopefully still doing what I love, working on exciting paper engineering projects for brands and individual clients… preferably with a pet dog! (I already have names lined up).
9. What about in ten?
Gosh who knows… Hopefully same as above, preferably with more pets, and I'd love to write a book.
10. What do you hope to achieve with your art?
To make people smile.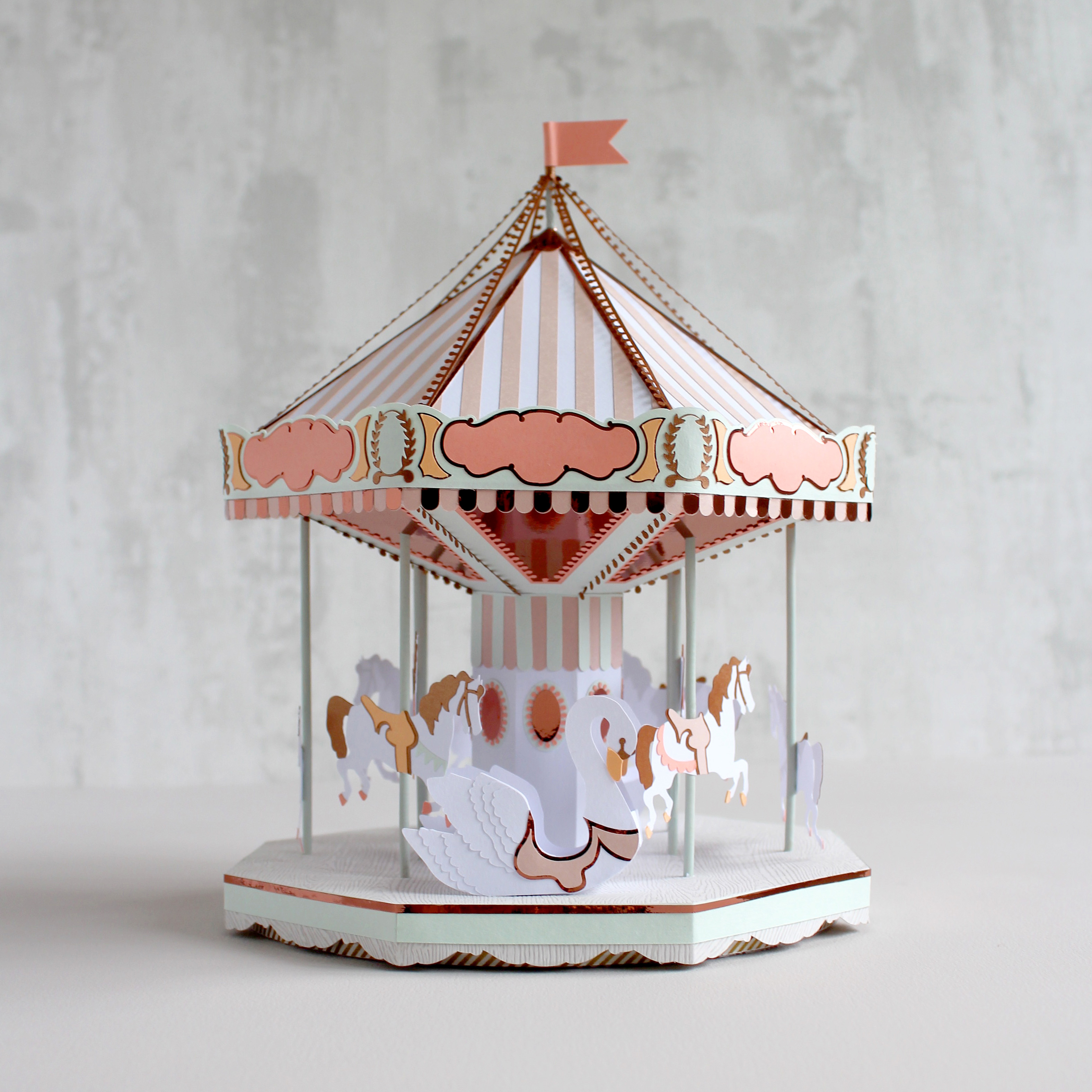 11. Now, tell us a little more about you as a person: what is your favourite food?
This is too hard, I'm a hungry girl! I love Mexican and Indian food, and one of the things I miss about London is Dishoom breakfast… I'm hungry just thinking about it.
12. Favourite book?
Can I cheat on this one and say 'Paper Parties' by Erin Hung? Helping Erin to work on this book was one of the first big projects I took on after becoming full time freelance. It was so fun to work on and I can't wait for it to be released. If the sneak peeks I've seen are anything to go by, it's going to be a beauty!
13. Favourite genre of music?
I like a mixture. While I work I like to listen to anything I can sing along to, and which makes me want to dance… And my (not so) guilty pleasure is late nineties/early noughties hip hop and R&B.
14. What are your hobbies?
This is a tricky one as what began as a hobby has now become my full time job. I know how lucky I am to earn my living through my hobby, but I am trying to make an effort to do more creative projects 'just for fun' – I want to try my best to not let creativity become a chore, so I think doing a non-work project every so often is a good reminder of how much I love what I do. Aside from that, I love exploring new places and breathing in fresh air (which is something I always missed in London). Also, as I'm moving house soon I think that 'house renovation' will soon need to be added to my list of hobbies.
15. If you weren't an artist, what would you be?
Growing up I was really into ballet, and was convinced I was going to be a ballerina.