Instagram:
@_studioemma
1. What's your story? Where are you from?
I'm Emma McDowall, the artist behind 'Studio Emma' – a brand which creates colourful concrete vessels and objects. I'm Scottish! I was born and raised in a small town in Central Scotland, I then went to art school in Aberdeen and I now live in the capital – Edinburgh.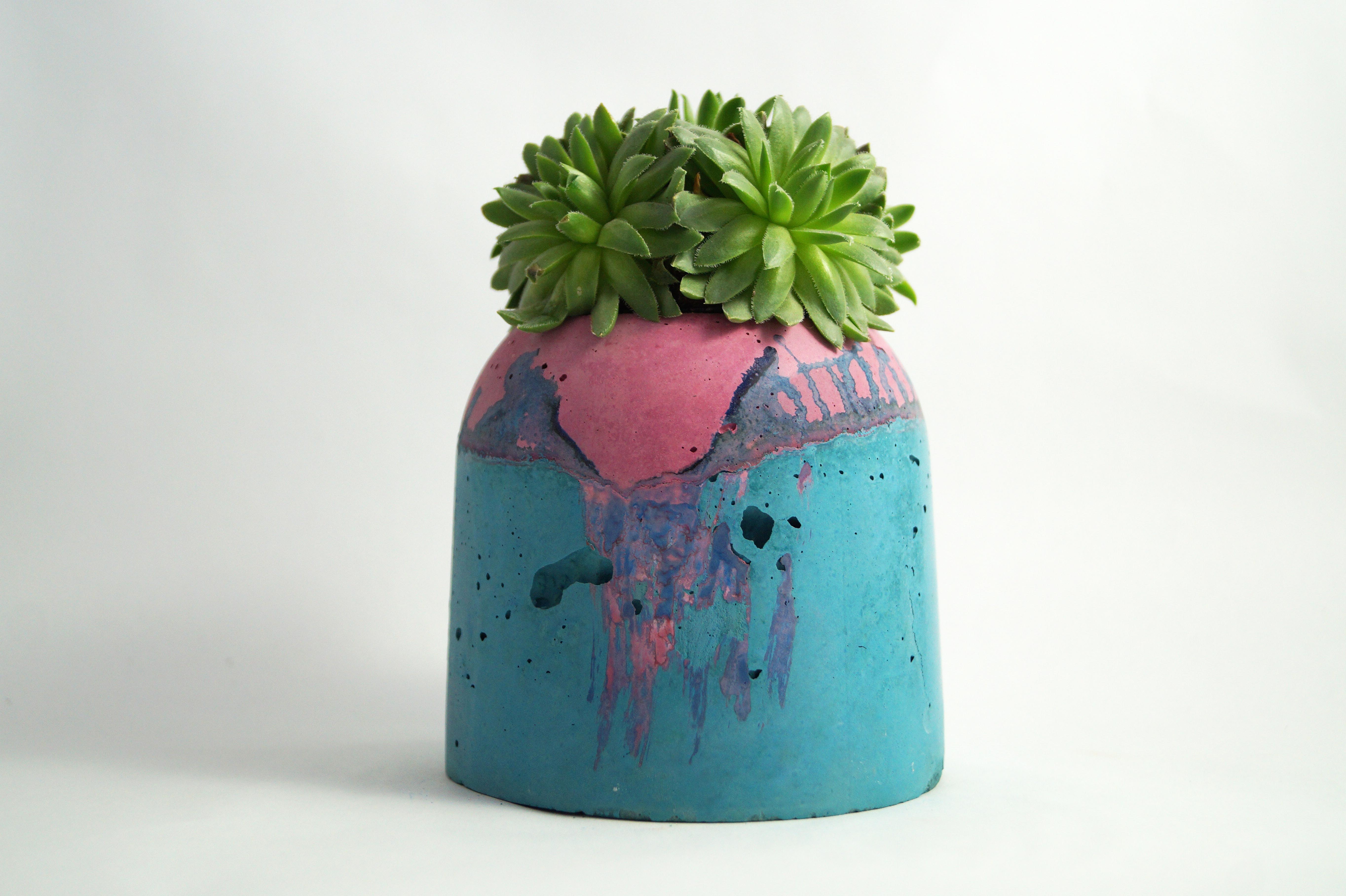 2. Tell us about your aesthetic.
The main focus of the work is experimenting with colour which creates a fun and playful aesthetic within the artwork. I try to then frame them with contemporary, curated forms and branding.
3. What is your favourite medium and why?
I studied textiles, I always loved trying to create texture within fabrics, however, after I started working with concrete it became my favourite material! I love that I have learnt so much about it through trial and error and developed the use of it in an unconventional way.
4. What is your artistic process like?
Each piece is carefully hand poured by me in my studio. The process is completely free and allows the materials to naturally create the surface pattern and the textural quality. The results are spontaneous and unpredictable. I enjoy de-moulding the pieces and looking at the accidental composition of marks and imperfections which form the design. This results in every product being completely different in its surface.
5. Who and/or what inspires your work?
My main source of inspiration has always been details of architecture. I have always loved to photograph the combination of colour, texture and patterns that are naturally created over time. I especially like it in cities where the people paint their houses, doors and shutters the most amazing colours. I think my work is now a 3-Dimensional form of these photographs.
6. What role does art play in your life? How does it change the way you view the world?
I feel like art has always played a huge part in my life. From when I was a little girl always painting and creating paper-mache sculptures with my Mum up until now being a full-time artist. It makes you see the beauty in everything – noticing the textures, colours and shapes all around you. I feel very lucky to have this view of the world.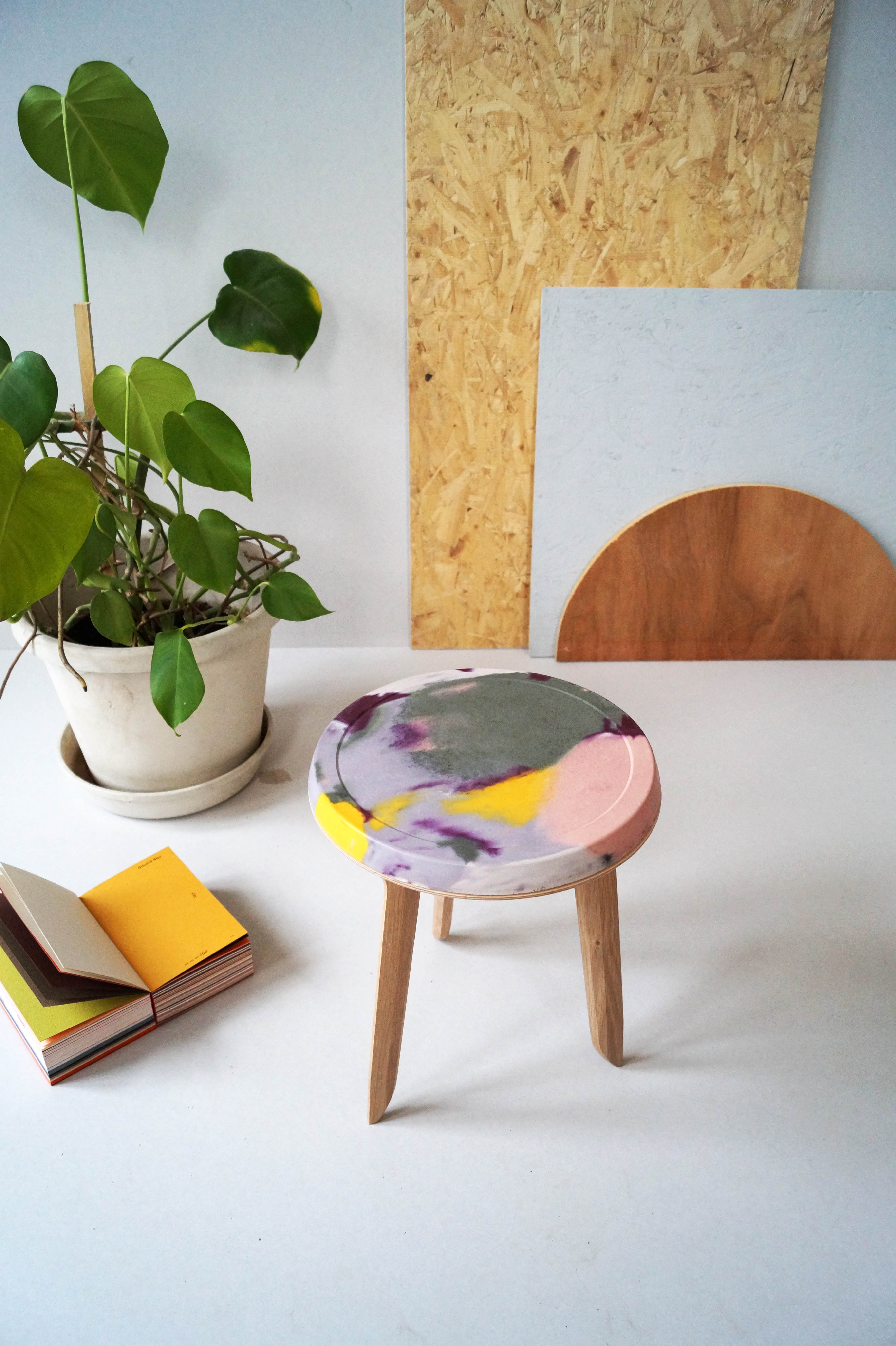 7. Where did you study?
I studied Textile Design at Gray's School of Art.
8. Where do you see yourself in five years?
I am hoping to keep developing my brand and products. I would love to venture more into the visual art side of things – create some new sculptural pieces for exhibiting.
9. What about in ten?
That is such a hard question. I like to take life week by week and try not to plan too much for the future as things can change so fast and I change my mind and have new ideas every hour!
10. What do you hope to achieve with your art?
When I created my first collection of concrete pieces it was really just a process for myself, to experiment with materials and colours. Now I really enjoy the happiness I bring to my customers – to create objects which bring joy to people and their homes.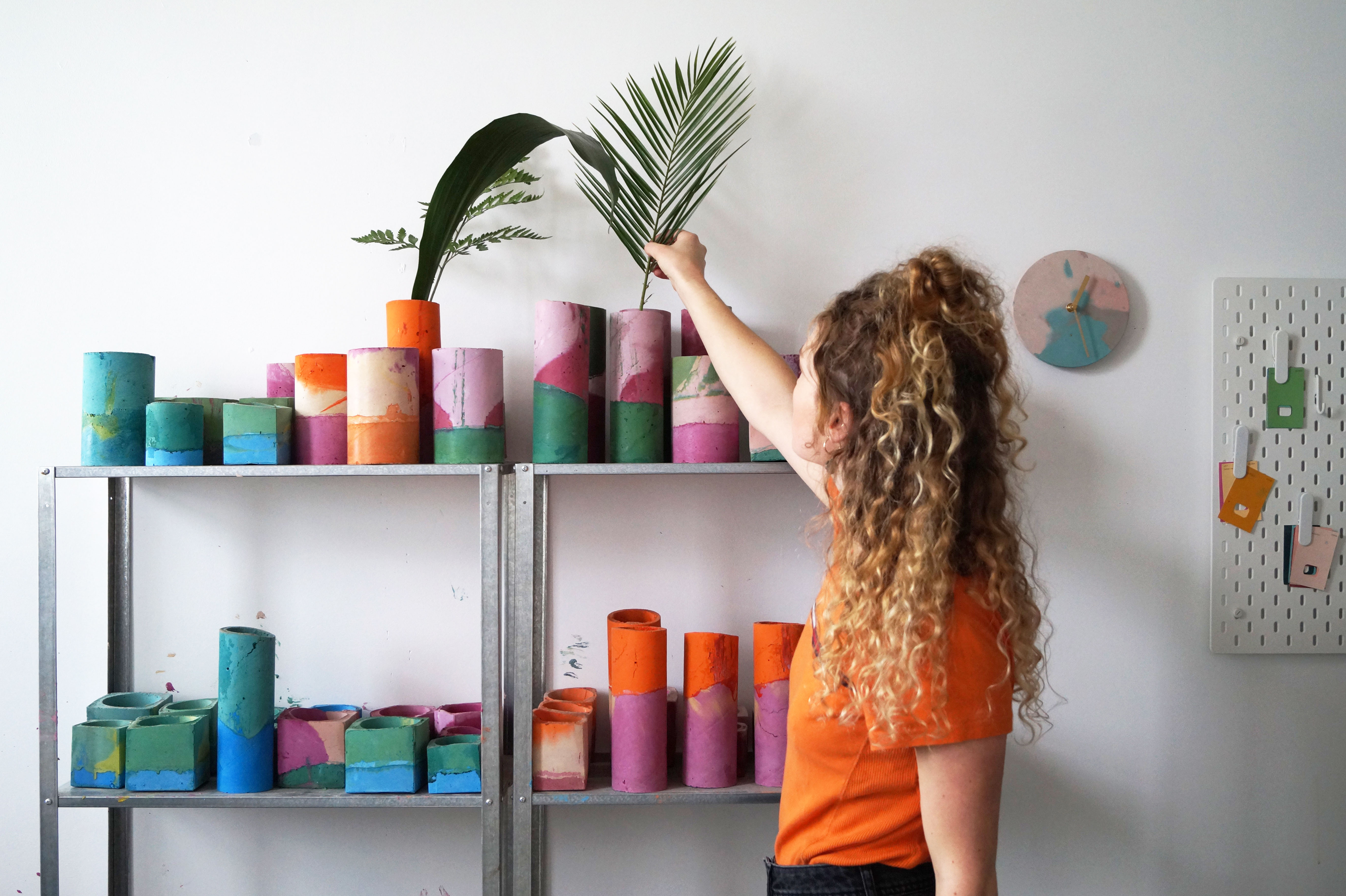 11. Now, tell us a little more about you as a person: what is your favourite food?
Greek salad with feta and parmesan!
12. Favourite book?
The Secret Lives of Colour by Kassia St Clair.
13. Favourite genre of music?
I don't think I have a favourite; it just depends on my mood.
14. What are your hobbies?
If I'm not in my studio or sleeping, I'll probably be in the pub!
15. If you weren't an artist, what would you be?
A Psychotherapist.