Instagram:
@_tom_deason
Website:
www.tomdeason.co.uk
1. What's your story? Where are you from?
My name is Tom Deason, I'm from London, studied illustration in Bristol. Half English, half Colombian descent, a bit more english so I'm living in Colombia at the moment to get to know that side. Have always loved drawing, drew at museums as a young child, that turned into drawing comics at school, which turned into doing an Art Foundation in graphic design and eventually a Degree in illustration.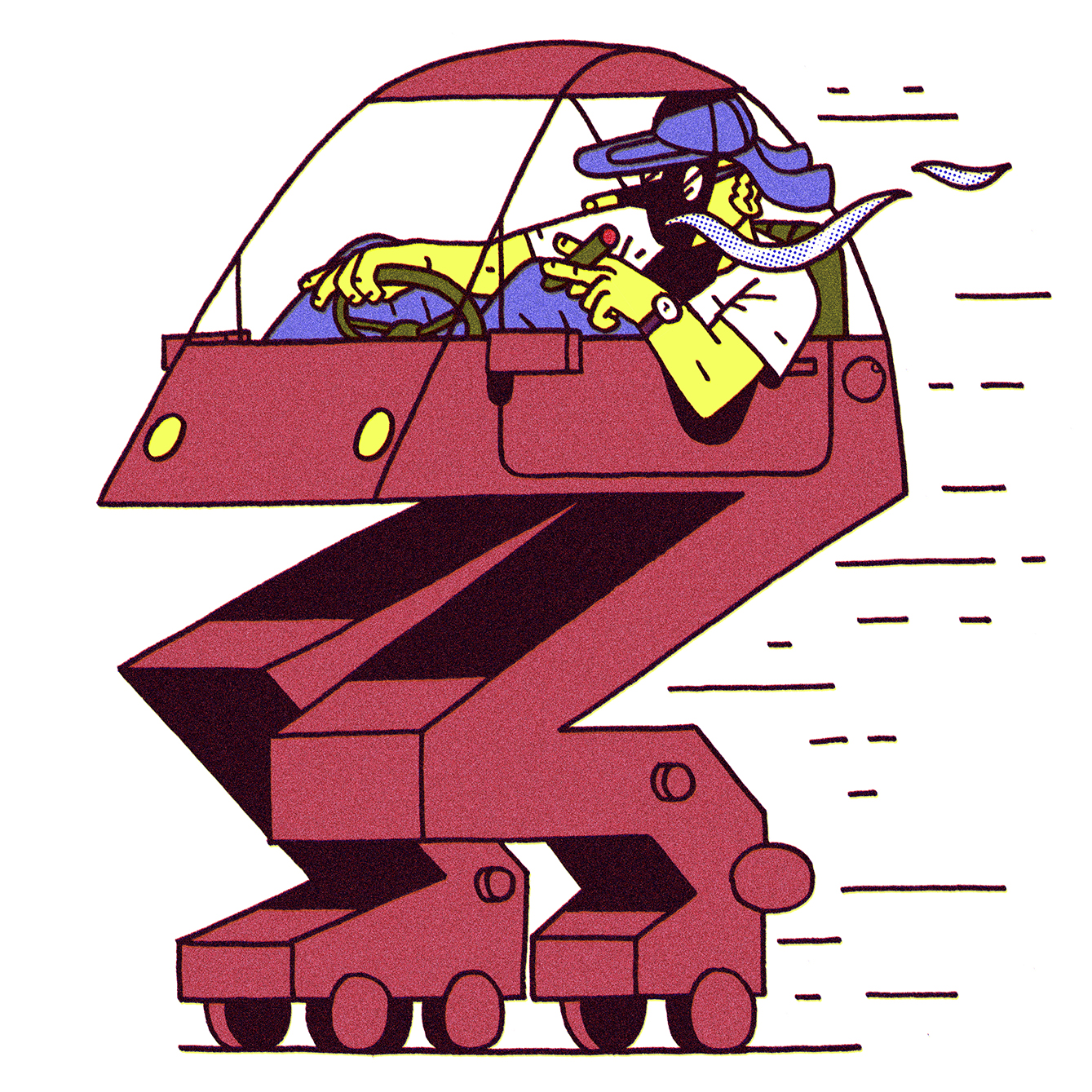 2. Tell us about your aesthetic.
I like to make my work surreal and futuristic. And a bit psychedelic. Definitely more absurd pseudo-futuristic than prophetic. It's a print based aesthetic, which comes from my time in different print studios since foundation. I use a simple graphic approach with bold line work and a selective colour palette.
3. What is your favourite medium and why?
Hands down got to be screen printing and riso printing. Screen print is king when it comes to colour and finish; and riso is fantastic as a lower end print which is still tactile and satisfying in its finish. The process to both techniques is also good fun. For my drawing I'm just sticking with a pencil and a pen. I try to keep it simple.
4. What is your artistic process like?
Lots and lots of quick sketching. Drawing out ideas and shapes and compositions. Then I'll come back to stuff later to refine it if I like it. Ill combine ideas too. Ill have an aesthetic in mind when I sketch, like whether I want colour or not. Then when I am happy with an idea I'll draw out the final version by hand, then I scan that and touch it up and add colour digitally.
5. Who and/or what inspires your work?
I'm really into technology and the future. And past versions of the future! Film and animation are big inspirations as well. I love digging for rare old animations. But something that isn't rare like The Simpsons or Akira can be just as inspirational.
6. What role does art play in your life? How does it change the way you view the world?
Painting, sculpture, illustration, film, music, architecture, whatever, I'm seeing as much as I can. It's really the best way to view the world, from a human perspective, otherwise it's getting out into nature. At best art can make you refocus your own perspective, almost making life more like a film. Maybe only for the rest of the day after an exhibition. It's my visual experience, so exposing myself to as much as possible is amazing for me.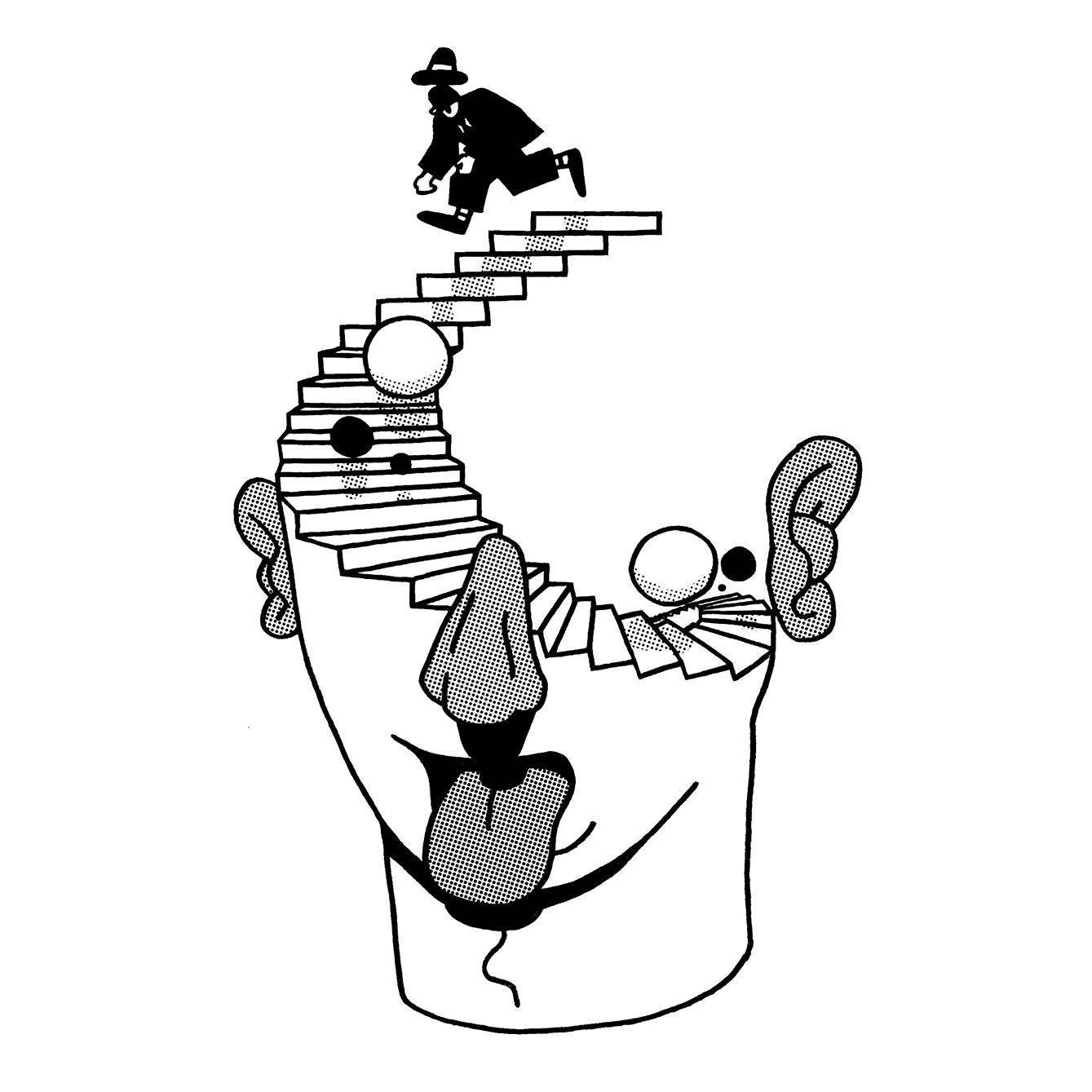 7. Where did you study?
London College of Communication and then The University of the West of England, in Bristol.
8. Where do you see yourself in five years?
I've still got so much to achieve with my work, to work in lots of different areas and mediums, with different people. And I'm keen to get into animation, maybe that will be the next step.
9. What about in ten?
With a nice place and a dog. Travelling all over to climb.
10. What do you hope to achieve with your art?
I just want to people to think, 'that's dope'. I do also include some personal comment on human condition or my own condition sometimes in my work. There'll always be both of those things. It's open to interpretation though. Maybe I'll work on some larger projects to try and expose people to the ideas and philosophy that I'm into. For now I'm focussing on drawing as a job.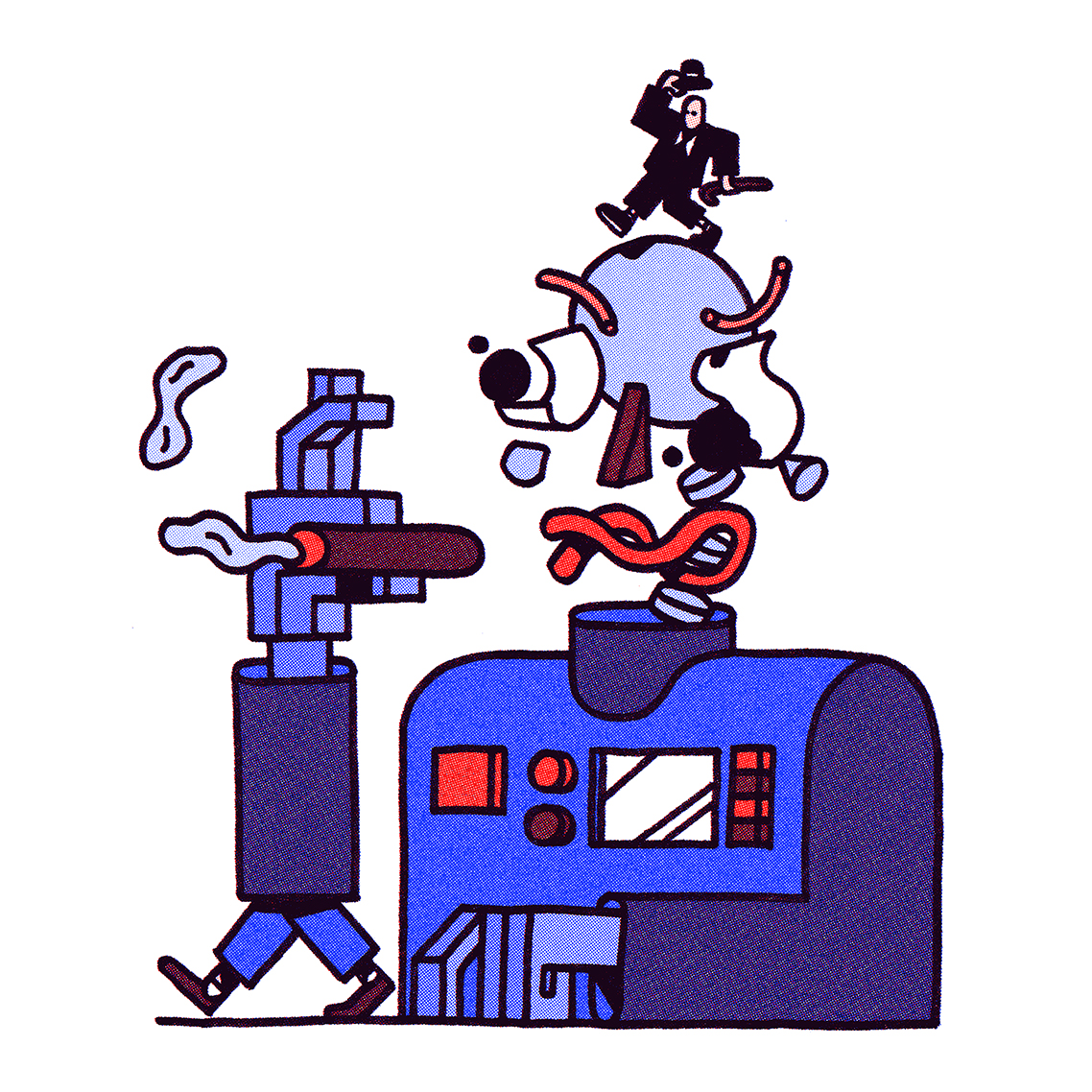 11. Now, tell us a little more about you as a person: what is your favourite food?
It's been a while since I've had a good pizza. And I love pizza.
12. Favourite book?
The last book I read was fantastic, The War of Don Emmanuel's Nether Parts by Louis de Bernières. Perfect book to read coming to Colombia, its a fictional re-telling of Colombian history, shout outs to my dad for the recommendation.
13. Favourite genre of music?
It's a toss up between Hip Hop and Techno.
14. What are your hobbies?
Main one has to be rock climbing, I do it as much as possible. Can just be at the local climbing wall, but mainly for the trips to climb outdoors. Ah and what a privilege to do it in South America! Grander views than I have ever experienced before! The climbing is still way underdeveloped compared to Europe, but it's certainly growing, which is exciting to see. Climbing trips are a perfect balance for my (or any) life working at a desk. Also playing football and cycling trips, though I couldn't bring my bike out here so its been a while.
15. If you weren't an artist, what would you be?
That's a great question. A dirtbag climber?