Instagram:
@_toshy
Tumblr:
toshclements.tumblr.com
Website:
www.toshclements.com
1. What's your story? Where are you from?
My name is Tosh, I'm 27, born and raised in Santa Barbara, California. I grew up skating, surfing, doing graffiti and getting in trouble. I didn't have a traditional introduction to art really. Up until the last year or so I considered myself a photographer solely.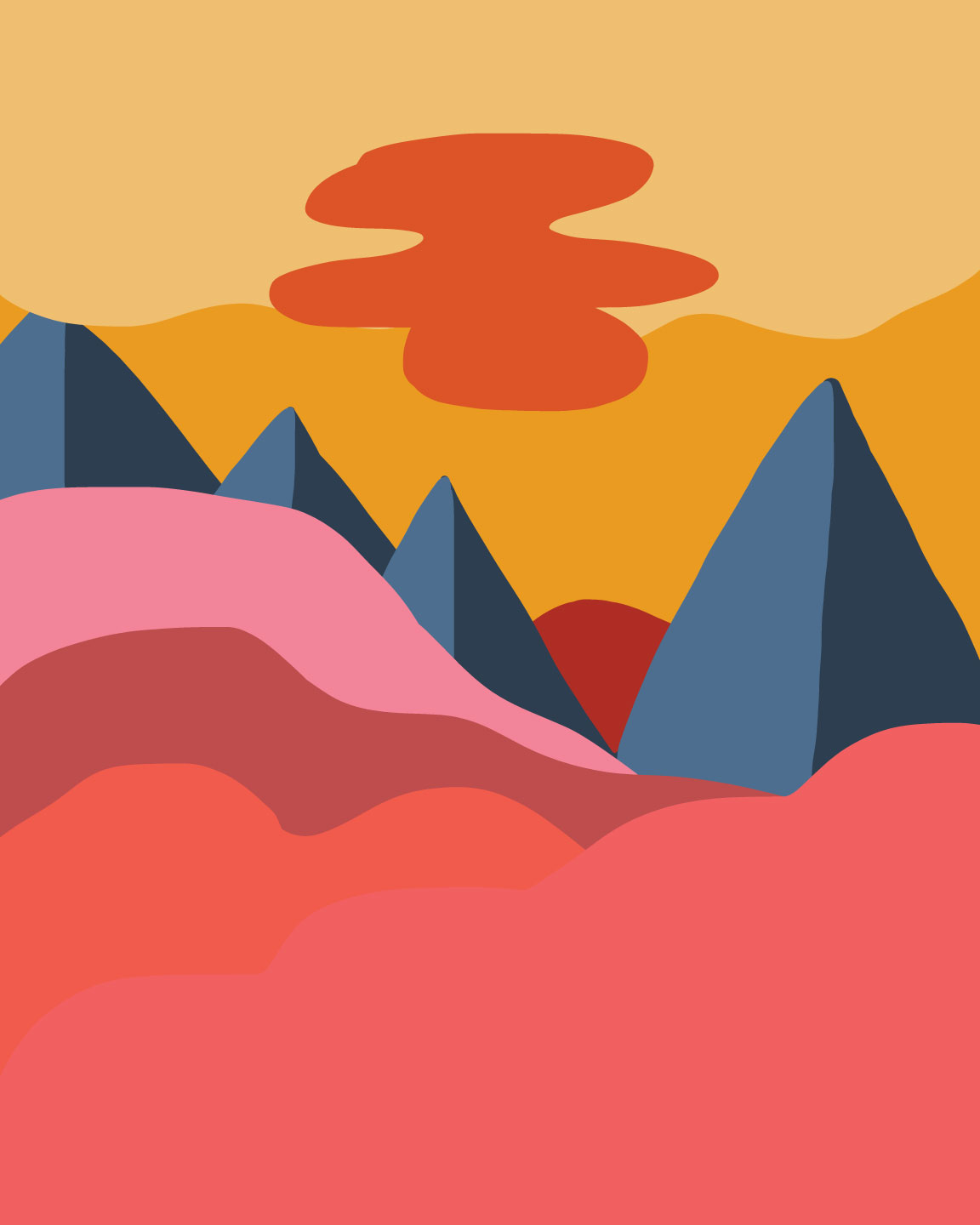 2. Tell us about your aesthetic.
Simple I suppose. I've always been influenced by graffiti, hand painted signs and graphic design from the 30-60's.
3. What is your favourite medium and why?
It changes weekly I'd say. I grew up using sharpies and paint cans. I didn't really start using a paint brush until this last November and started using Illustrator and my computer around the same time to make stuff. So I'm always trying new things like gouache, acrylic, oil, and inks. But I'd say gouache so far is my favorite for painting, it's got a really nice vibrance and lays down really easily. Illustrator is fun because you can sit down for 15 minutes and just make cool shapes and place them together without having to think too much.
4. What is your artistic process like?
If I'm painting or drawing I usually start with a loose idea and figure it out as I go. I don't really like using pencil so everything is kinda improvisation I'd say. I'll mix colors as I go as well based on whatever feels right. If I'm using my computer or phone it's basically the same process. I just start piecing stuff together and hope it turns out. I do carry small notebooks with me that I doodle ideas in that I tend to reference intentionally and unintentionally pretty often.
5. Who and/or what inspires your work?
There are a handful of artist that inspire me. The biggest ones would have to be Margaret Kilgallen, Matisse, Ellsworth Kelly, Josef Albers, and Stephen Powers, Scott Everett, and lots of different graffiti writers. Then just lots of life influences me. I take in a lot of shapes, colors, signs, letters, and tones from walking around.
6. What role does art play in your life? How does it change the way you view the world?
It is currently allowing me to make stuff for myself and other people which is pretty incredible. I just recently found art in the way that I am currently doing it so it's all very new for me. But I think that that process of taking in information has always been something that guided me day to day. Now I just have a way of using it in a more concentrated way.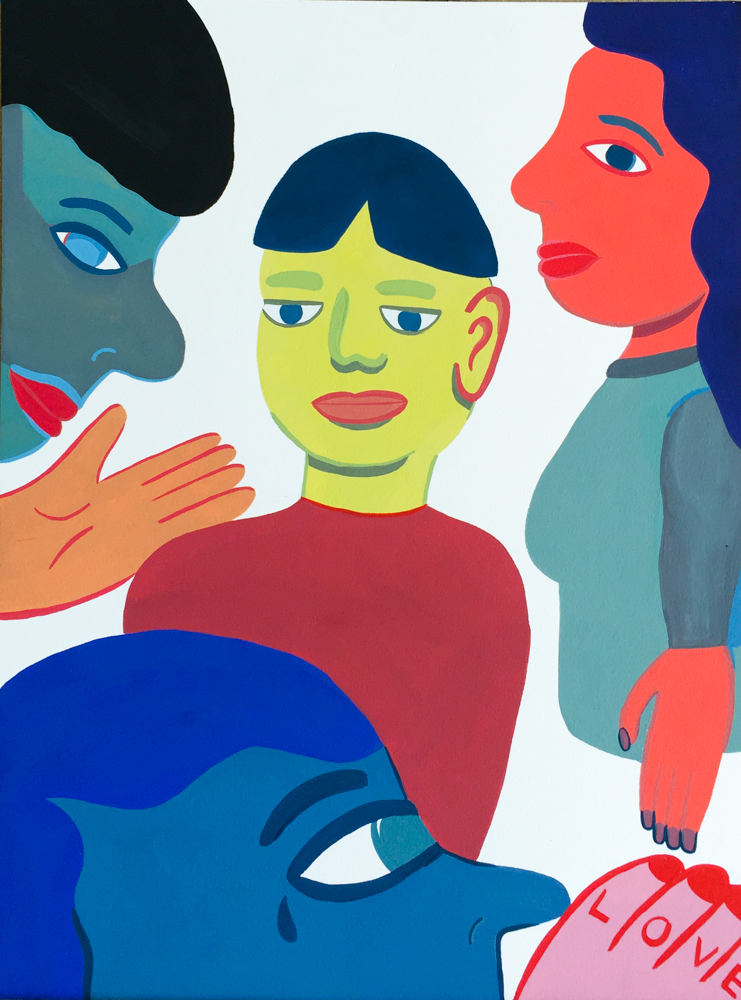 7. Where did you study?
I dropped out of high school at lunch period on my first day and haven't been in school since. Graffiti and photography were a school in their own way.
8. Where do you see yourself in five years? Working in an agency?
Hopefully painting, drawing, making stuff that I get excited to make. I'd like to continue having work in galleries. I've been fortunate to have my work in several galleries already this year. So keep that going. I'd like to make books, small zines, clothes, and work with other artist.
9. What about in ten?
Same as above. Maybe have a gallery in a proper museum. That'd be cool.
10. What do you hope to achieve with your art?
Being happy with what I'm doing. Supporting myself and a family. If I could influence one person to pick up a pen or paintbrush and do something they like that would be awesome.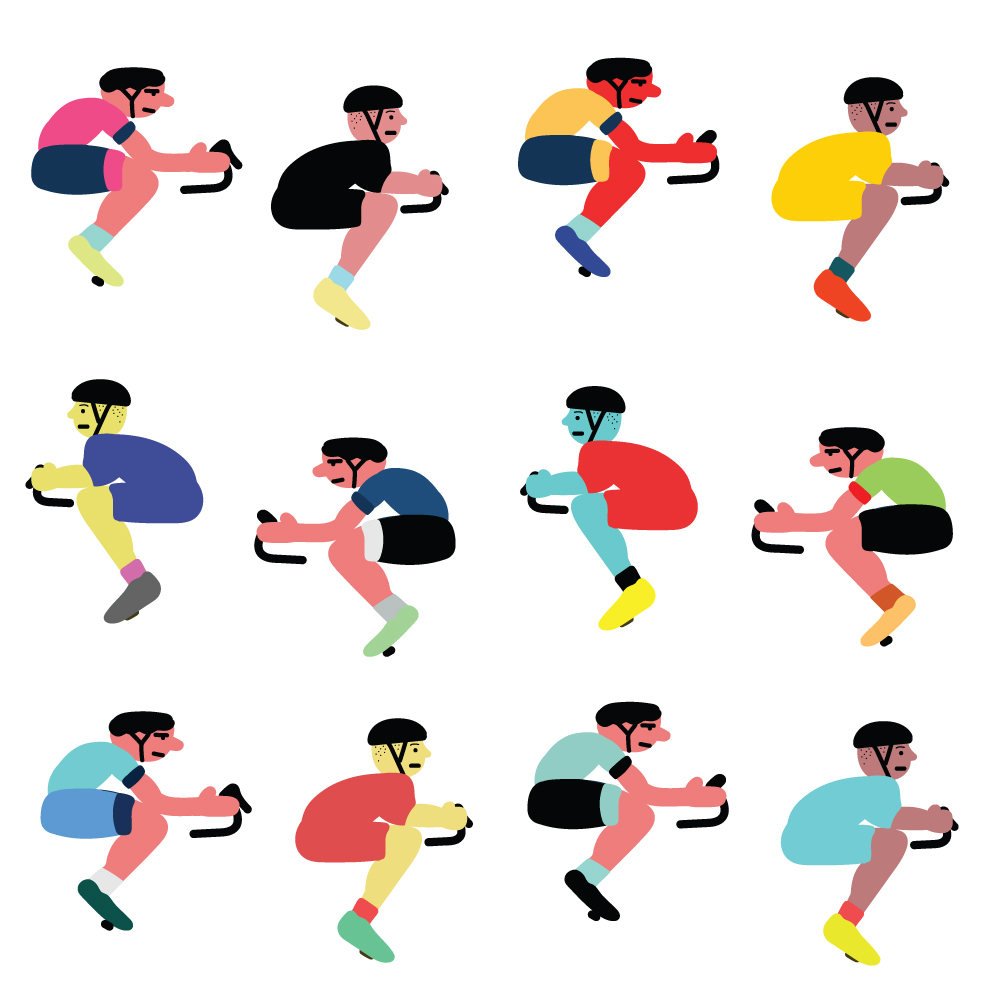 11. Now, tell us a little more about you as a person: what is your favourite food?
Roasted veggies or burritos.
12. Favourite book?
Cat's Cradle
13. Favourite genre of music?
Anything that comes from a counter culture. 70's punk and what came from that is my favorite.
14. What are your hobbies?
Cycling, surfing, skating, traveling, cooking, making coffee, mid century modern furniture and design.
15. If you weren't an artist, what would you be?
I don't really know. I don't know where the barriers for being an artist end and begin. So I think anything I do past or present has been influenced by creativity and art. So if I end up owning a farm in 15 years I think I could consider myself an artist, ya know?