Instagram: @_yue.zhang
1. What's your story? Where are you from?
Hello! I'm Etsu. Born and raised in a beautiful seaside city called Qingdao, in China. I majored in Language Studies at college. Later on, I discovered my biggest passion for art, then decided to come to Japan. And now, I'm studying Graphic Design in Tokyo.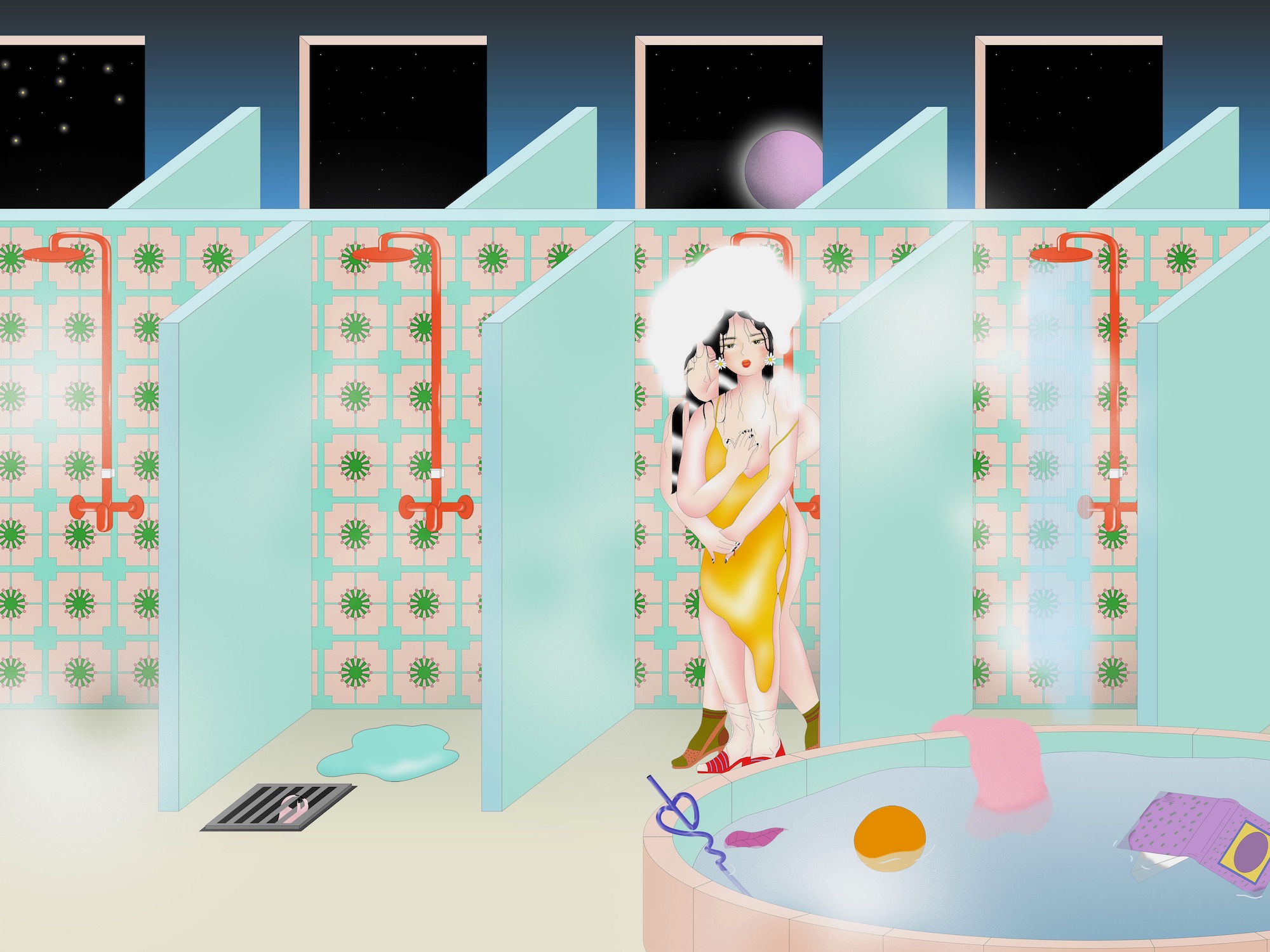 2. Tell us about your aesthetic.
I enjoy assembling different forms into a new whole, like combining super flat and solid elements or soft shapes and hard lines. Combinations bring out infinite possibilities and I find them so fascinating.
3. What is your favourite medium and why?
I work digitally a lot, with Photoshop mostly, sometimes Illustrator. I like it because it literally gives me chances to alter details as many times as I want. The "better idea" pops up all the time and I have to try it out to see if that really works.
4. What is your artistic process like?
I always start by sketching on random pieces of paper using pencil, not to the very specific details. After that, I will continue with Wacom.
5. Who and/or what inspires your work?
Daily life. Such as the music video I watched, beautiful flowers I see on my way to college or maybe some cute photos I find on Instagram.
6. What role does art play in your life? How does it change the way you view the world?
At the start, I drew to be at peace with myself. Now it grows into an important role in my life, and I feel like it completes me. Also not like words, it helps me express myself in a whole different way.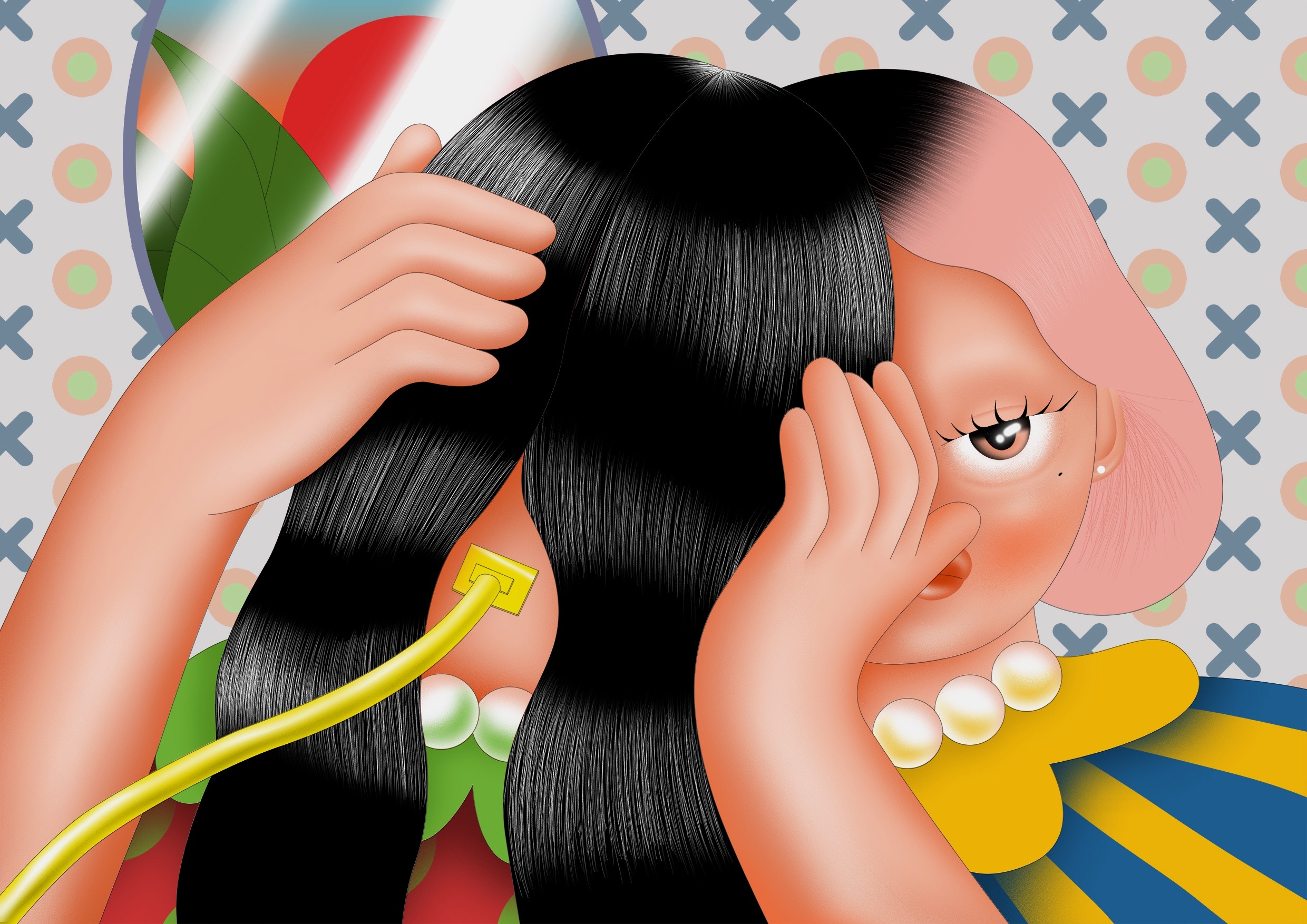 7. Where did you study?
I'm currently studying Graphic Design at Tokyo Zokei University.
8. Where do you see yourself in five years?
I hope I will still be challenging new things.
9. What about in ten?
Maybe move to a whole different country or just go back to my homeland China and start my own studio.
10. What do you hope to achieve with your art?
I hope my works could be inspirations to other people.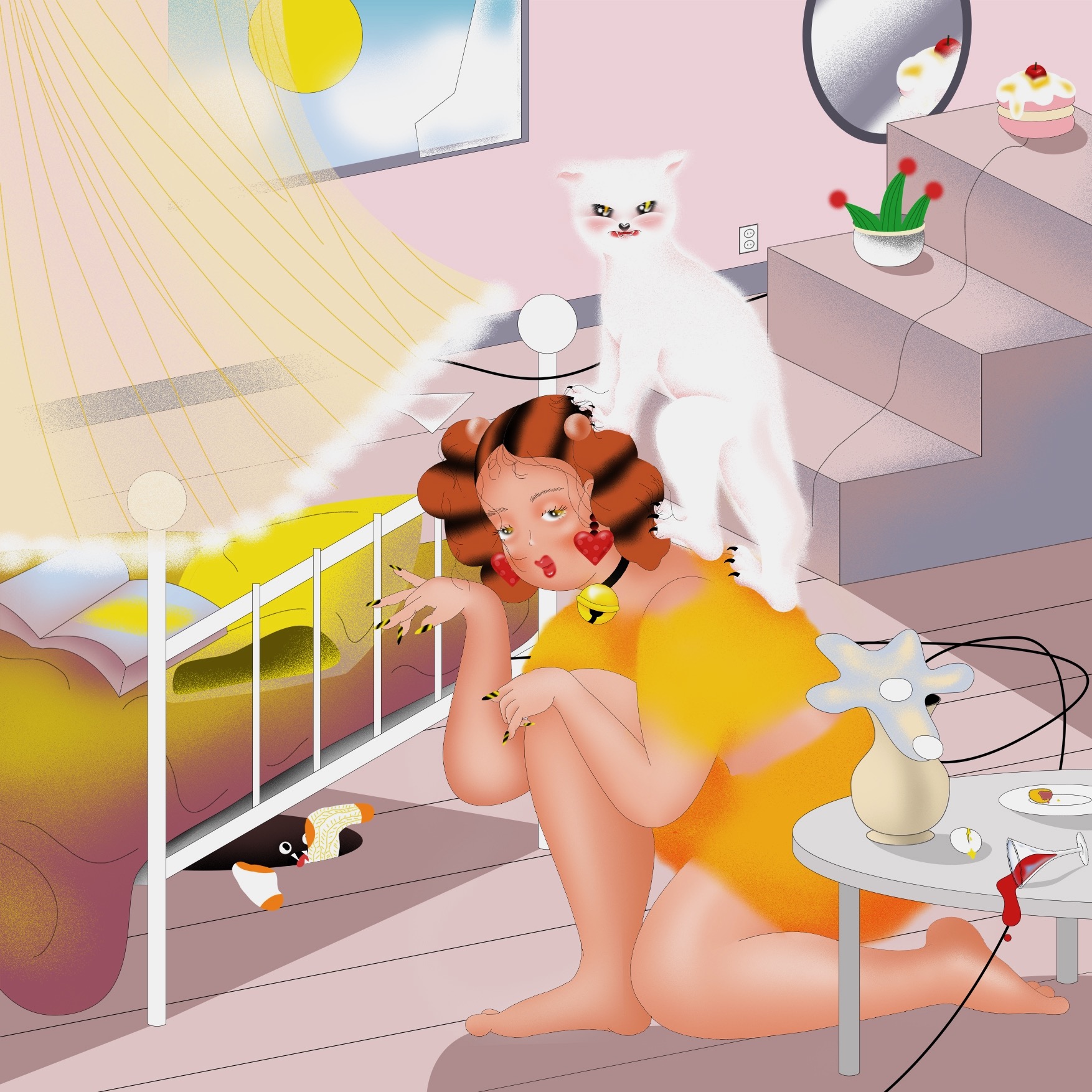 11. Now, tell us a little more about you as a person: what is your favourite food?
Chinese food!! I literally can't live without it.
12. Favourite book?
The truth is I'm not really a reader. But recently, I've been reading Mythologies by Roland Barthes. I started about 3 months ago and yet still haven't finished reading it.
13. Favourite genre of music?
I listen to all genres and really don't have a preference. But recently, I'm fond of city pop.
14. What are your hobbies?
Walking around the city, just soak in the music and enjoy the views.
15. If you weren't an artist, what would you be?
I'm not so sure. Maybe a teacher.