Instagram:
@aaab_illustration
1. What's your story? Where are you from?
Hello, I'm Adam. I grew up in a family of artists in Northern England. My folks and siblings are a jolly bunch of creatives so I was fortunate to have a lot of art around the house growing up. The most common family activity usually involved visiting a gallery, museum or traipsing around old buildings.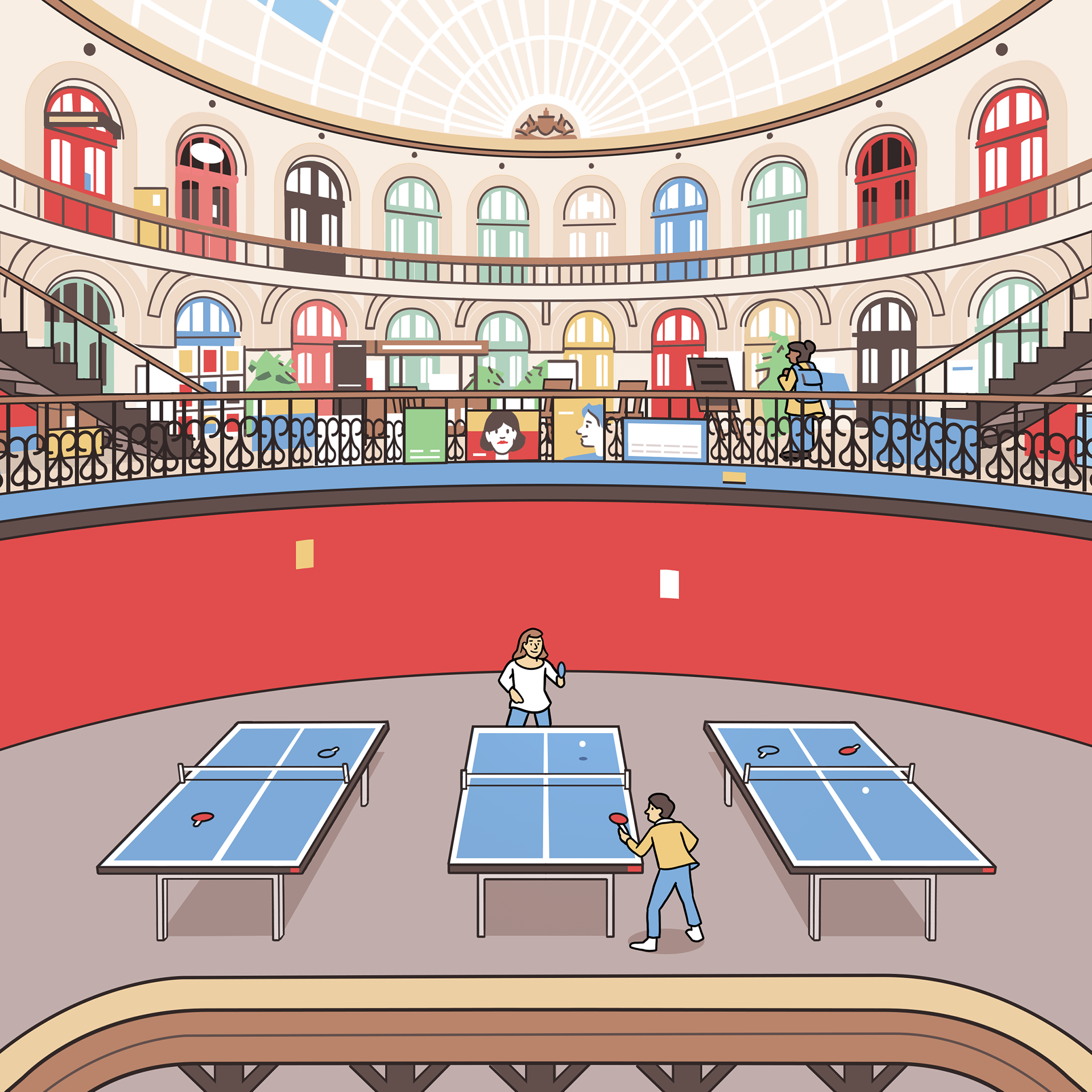 2. Tell us about your aesthetic.
The pictures I draw usually conform to the principles of 'ligne claire'; that means I like clean, consistent lines and a strict colour palette. I sometimes find it easier to define what I draw, by the limitations I apply to myself, such as avoiding texture, gradient or feathered lines. I slowly arrived at this aesthetic thanks to my schooling interests in product design. I was rubbish at making things, but drawing the diagrams was a grand affair. I have also been influenced largely by Hergé and Martin Handford, who were frequent illustrative haunts of my childhood.
3. What is your favourite medium and why?
I draw almost entirely using a Cintiq. I place no tool over another in the aesthetic hierarchy, I believe the artist should use whatever they like to make marks that are pleasing to them or suit the context of the brief.
4. What is your artistic process like?
Most of my briefs involve absorbing vast amounts of facts, this involves a lot of thick research. This may involve such things as cork boards pinned with imagery, spreadsheets, maps, piles of books and sketchbooks (I do still use 'analog' mediums for ideas and concepts). After or simultaneous to this I will produce rough imagery which I use in dialogue with the client, this is followed by increasingly developed illustrations until everyone is chuffed.
5. Who and/or what inspires your work?
The main motivator behind my work is the process itself, I am perhaps fastidious to an obsessive degree and enjoy getting knee-deep in a project until I am completely lost in the figurative swamp of facts, images and ideas. In terms of illustration, I tend to find even the driest informative illustrating exciting. I love a good instructional booklet, airplane safety card or peculiar diagram found in some odd product packaging.
6. What role does art play in your life? How does it change the way you view the world?
Art is how I best emotionally reflect on things that I enjoy, whether it is some vast sweeping historical subject, a fictional mythos, or some mundane collection of objects.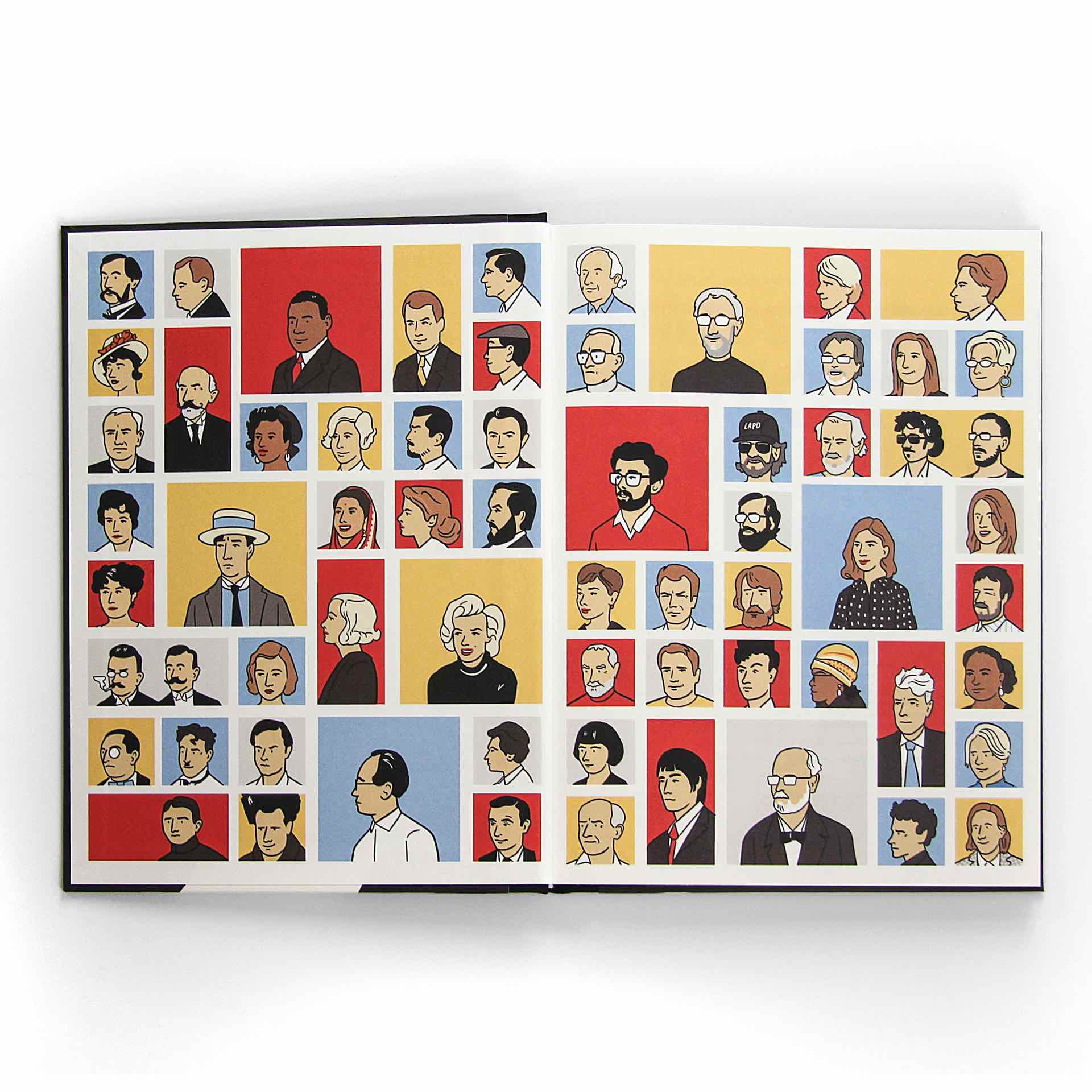 7. Where did you study?
I studied BA Illustration at Leeds Art University, though at the time it was called Leeds College of Art.
8. Where do you see yourself in five years?
Ideally, still drawing pictures!
9. What about in ten?
Some sort of educational role figures somewhere in my long game.
10. What do you hope to achieve with your art?
Through illustration, I hope primarily to inform and amuse. I try to make art that is clear and provides some quantifiable illumination to the viewer.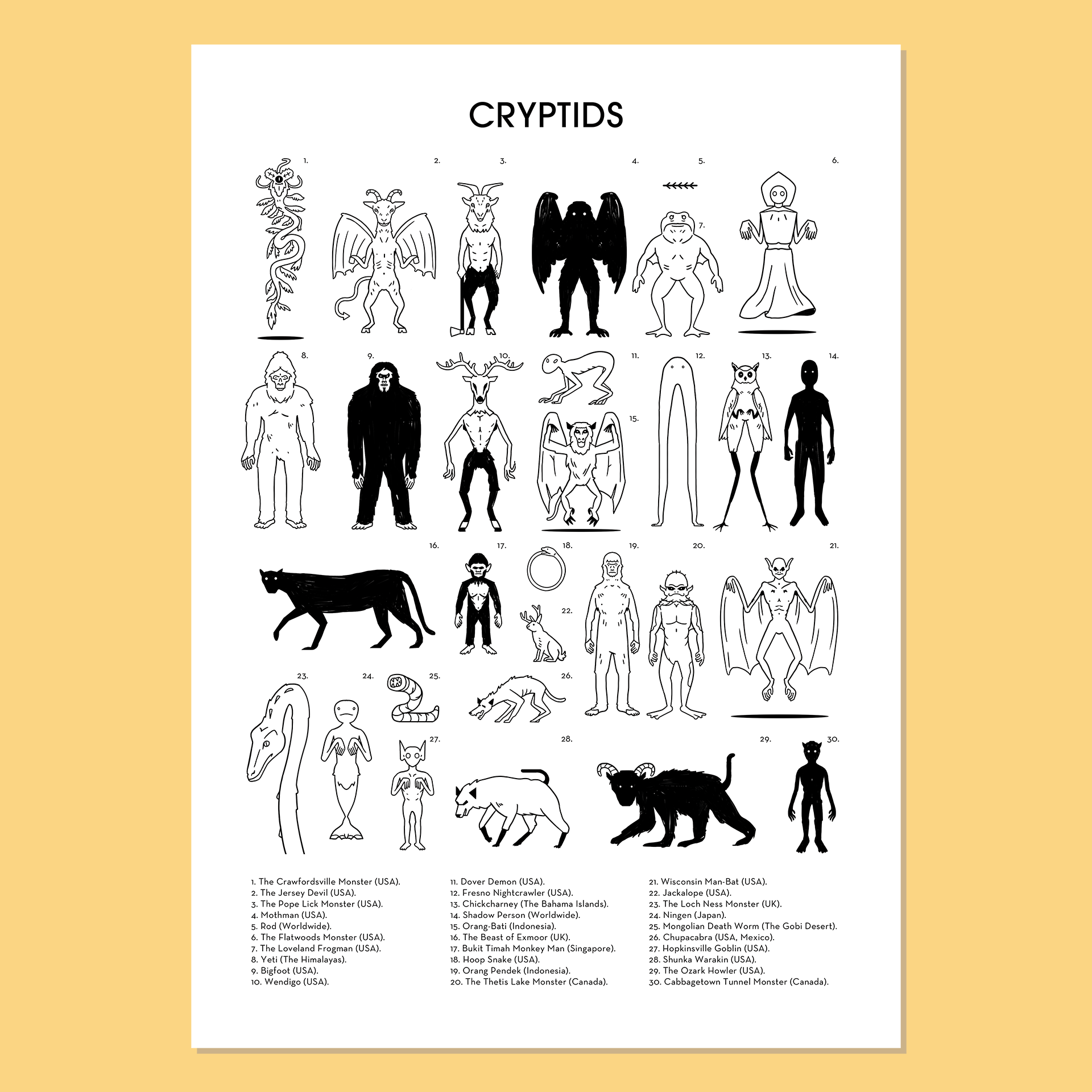 11. Now, tell us a little more about you as a person: what is your favourite food?
There is a curry house in West Yorkshire that makes the greatest veg korma on this planet; it has been consistently the same fantastic dish since I visited in childhood.
12. Favourite book?
Aesthetically; the Golden Encyclopaedia illustrated by Cornelius De Witt. I found one in a charity shop for 20p and I will treasure it forever. Literarily; probably DUNE by Frank Herbert, or some of Isaac Asimov's short stories.
13. Favourite genre of music?
I really enjoy the music of Kate Bush, the Beatles and the like, those sorts of classic heavy hitters. In the last few years, I have also turned on to vaporwave, with Nmesh's Dream Sequins® being my present favourite album of that ilk. Part of the research for some projects includes making playlists that conjure the mood of the imagery. For example; the Home of Lagrange Card game I made pictures for was a retro-futuristic science fiction game based on the films and novels of the 60s and 70s - this catalyzed me to make 2 different playlists to conjure feelings of that era.
14. What are your hobbies?
Besides drawing, I enjoy screen printing at Leeds Print Workshop, reading, and visiting my local cinema; the Hyde Park Picture House on a very frequent basis. I unapologetically play a lot of video games also. I recently played through every Metal Gear solid title within a random order, and playing in the most pacifistic way possible, fun eh?
15. If you weren't an artist, what would you be?
I would probably be working in a cinema telling bad jokes to folks at the ticket booth. I recently went to the bakery and I asked why they had such expensive cakes. The baker assured me that they were just 'Madeira cakes.'