Instagram:
@aaaronkaufman
Behance:
www.behance.net/aaaron
Website:
www.a-kaufman.com
1. What's your story? Where are you from?
Well, I am a freelance 3D artist living and working in Montreal, Canada. I have a background in visual arts as well as painting and sculpture. When I graduated art school, I wanted to get work, so I started working in graphic design. Some years and a few agencies later, I realized I wasn't really happy working in the advertising field. On the side, I was experimenting with C4D and Illustration and animation work, so I decided to pursue that full time. Since then I've been lucky enough to work on some pretty great projects, campaigns, festivals, art installations and concert visuals with some of the top studios in the city.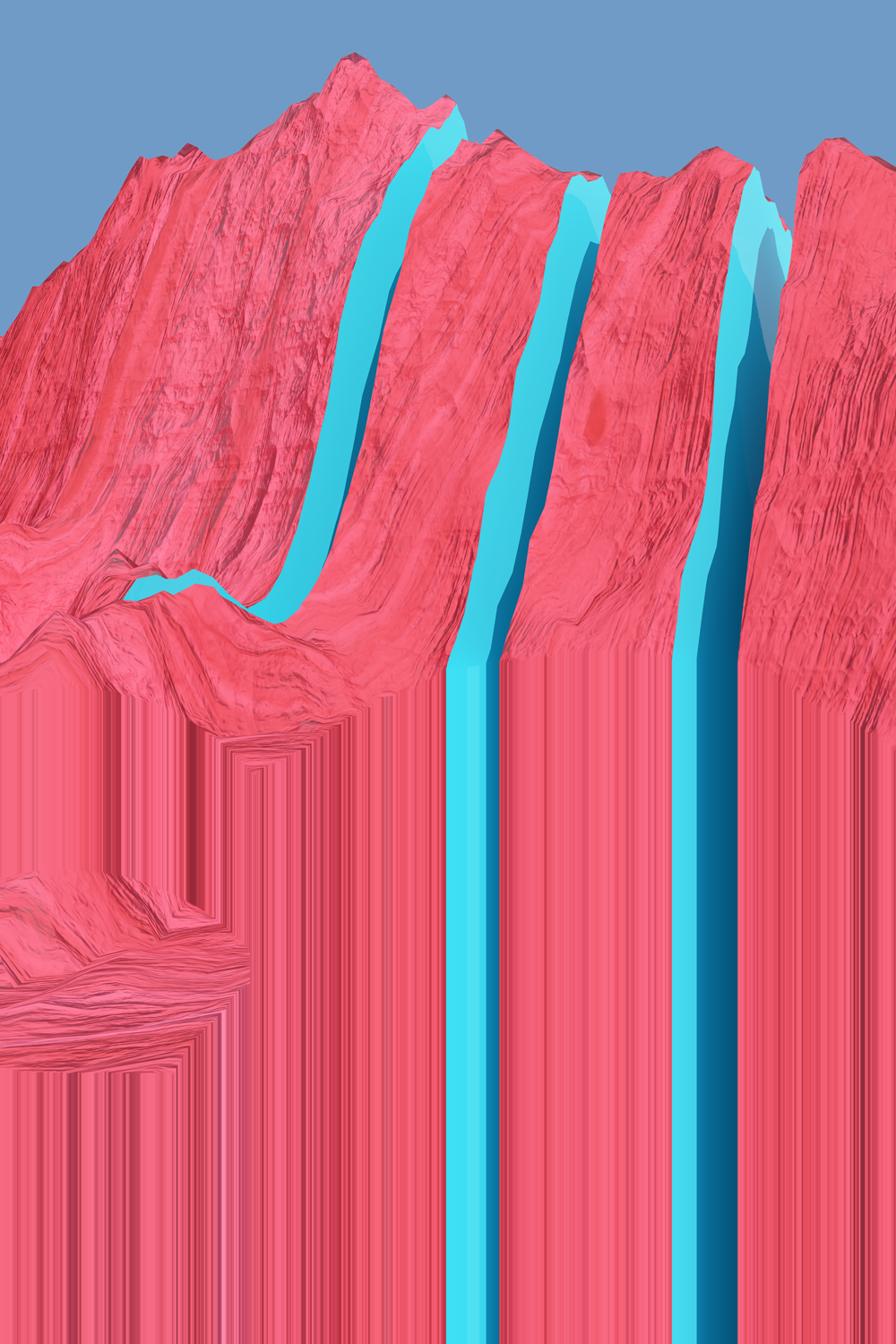 2. Tell us about your aesthetic.
My work is often described as abstract, colourful and/or surreal. A good friend of mine once said what he liked about my work is it can be very realistic or hyper-realistic but there is always an element of surrealism or abstraction that gives another dimension to it. I think that's a good way of describing what I do; it can be realistic or very abstract with a hint of realism.
3. What is your favourite medium and why?
Right now, I work mostly digitally. it may change later on but right now it's my favourite. I also sometimes experiment with mixing handmade lettering or photographs with my digital universe.
4. What is your artistic process like?
Well for my personal work…I usually start off with something simple, like a word, phrase that pops into my head or I see an object or material I think would be cool to replicate. Once, I start with something like that, I just start exploring and building upon it and see what happens. I usually work in small series, which gives me room to iterate and build upon ideas. For my commercial work. It is similar but a little different. Usually, there are things my clients want to include that I have to work in but I always try to work in a little something of my personal aesthetic into the work because after all, they asked me to create it. A lot of it is also done in a team setting where everyone is responsible for their own parts.
5. Who and/or what inspires your work?
I think my everyday surroundings inspire me…I find the monotony of day to day life inspiring in a strange way. I also work with different types of very talented creatives a lot of the time and they always give me some sort of inspiration.
6. What role does art play in your life? How does it change the way you view the world?
Art plays a giant role in my life! Since I was 17, when I started art school, I've been creating everyday, whether it's drawing and painting or just thinking about projects I would like to do… art led me to design and to what I am doing today. Because of this, I've met, collaborated with and become friends with lots of different people. Art has also allowed me to support my wife and daughter. I'm pretty grateful that I'm able to live from my art. But more than anything else, I think art shapes how I see my world. I can view it and experience it from my point of view and not live it through someone else's. [wpvideo giyQVSIc]
7. Where did you study?
I studied Fine Arts at Langara College in Vancouver and transitioned into Design at Concordia University in Montreal.
8. Where do you see yourself in five years?
Hopefully just building on what I am doing now! I hope to keep working on great projects and keep learning new software and technology that I can integrate into my workflow.
9. What about in ten?
I've always wanted to own my own studio… so hopefully in 10 years that could happen!
10. What do you hope to achieve with your art?
I don't have a single clear goal when I create art. It's a very personal process and most times it feels like I'm compelled to get an idea or concept out from my head. Once it's out, it lives on its own. And, of course, commercial-wise, I want to give my family a nice life.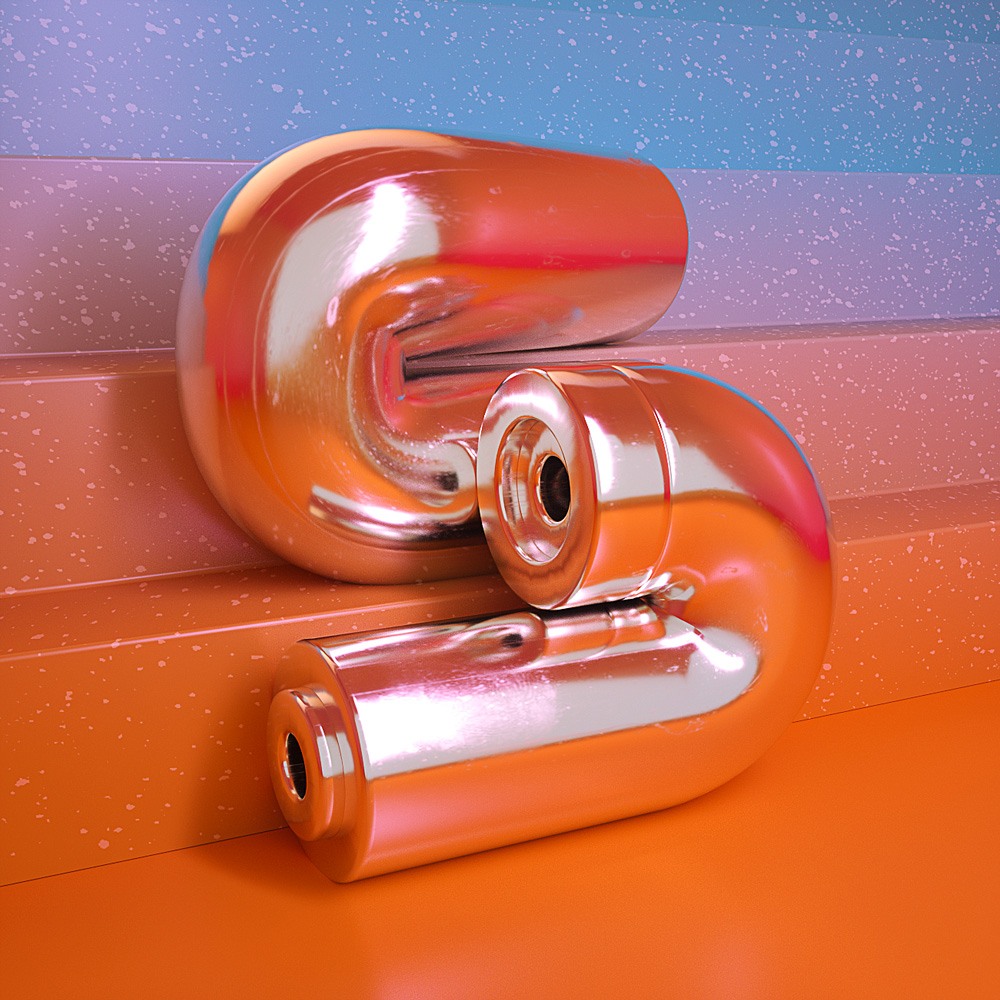 11. Now, tell us a little more about you as a person: what is your favourite food?
When I get free time, I like watching movies and playing video games. My favourite thing to eat is Tacos…No matter what time of day, I could probably eat a taco. They're fantastic lol.
12. Favourite book?
I don't really read as much as I should…I kinda dislike reading. I think school ruined me from it. I sometimes look at design books and magazines, but other than that I don't really read much.
13. Favourite genre of music?
I don't really have a "favourite" genre of music. I like things like Modest Mouse, Depeche Mode, Nine Inch Nails… For work, I listen to a lot of Pop music, which isn't necessarily my favourite but some songs are catchy! ;)
14. What are your hobbies?
C4D used to be my hobby but now its pretty much my full-time job…still kinda feels like a hobby though which is good.
15. If you weren't an artist, what would you be?
I really don't know. My backup if I didn't get into art school, was to become a welder, or maybe I could have worked in the family business of textiles. But that would be no fun! [wpvideo AQapORST]