Instagram:
@abbiepaulhus
Facebook:
www.facebook.com/abbiepaulhusillustrations
1. What's your story? Where are you from?
My name is Abbie, an illustrator living in the neon lights of Las Vegas. I'm from Holland, Michigan, originally, and I spent 3 years in Quebec. Holland is the perfect small town to grow up in, cheesy festivals and all. I grew up 10 minutes from the beaches of Lake Michigan and spent my summer nights as a teenager biking to my friend's houses, sneaking onto closed beaches, and rearranging the letters on church signs. I have a mildly dysfunctional and amazing family that has supported me through every evolution of who I am as an artist. I moved to Quebec for an Art and Music program and stayed there for 3 years because I met this guy that I thought was pretty cool. We got married and moved together to Las Vegas. I love living in this city because there's a strong and vibrant creative community that's growing a lot but still small. It's very exciting to be in on the ground floor.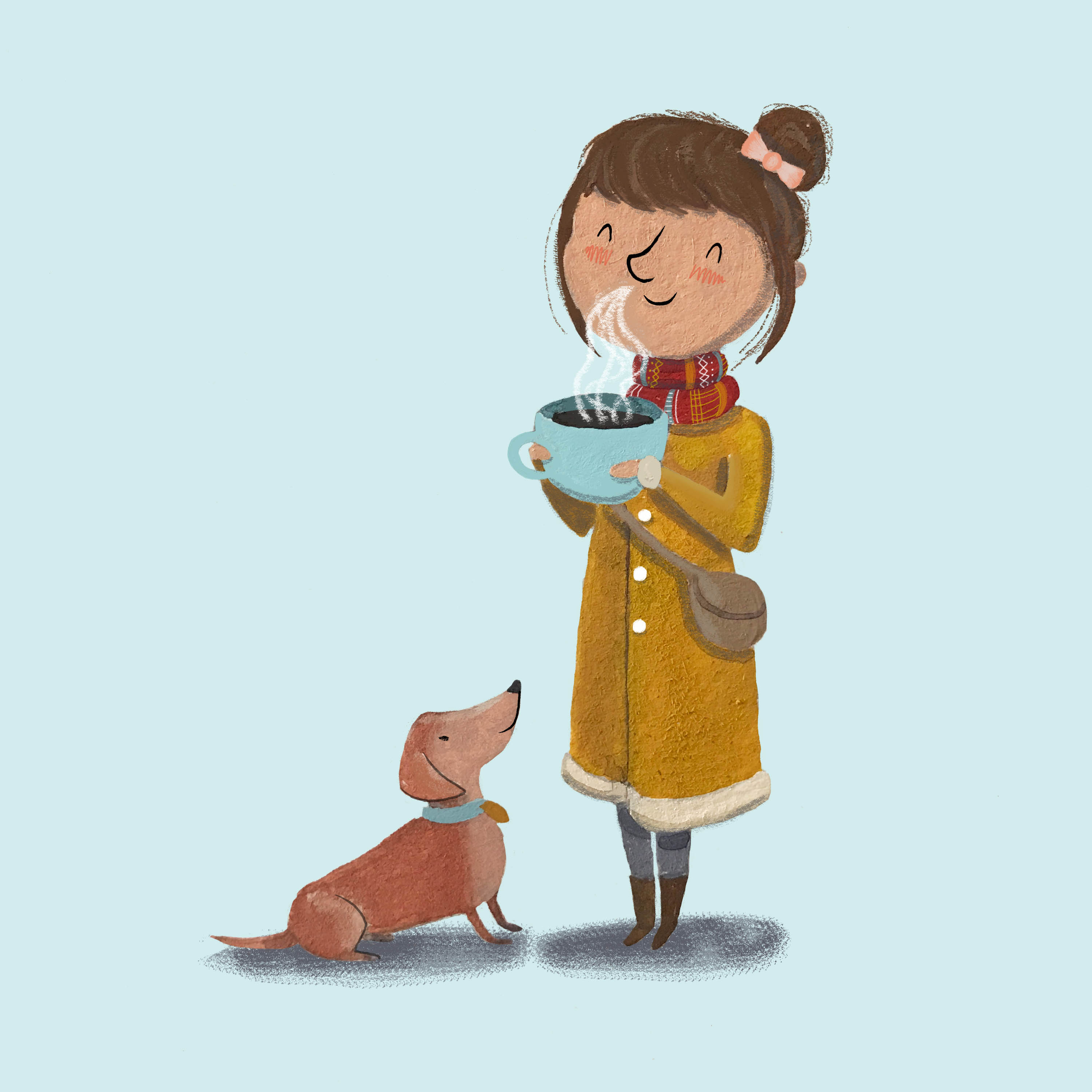 2. Tell us about your aesthetic.
I like to have a sort of vintage lean in my work and I like to incorporate very specific colors. I would call my work a bit folky and a bit primitive. Although I don't constrict myself if I feel like varying from my style.
3. What is your favourite medium and why?
Gouache- it's the best of both worlds between watercolor and acrylic. And black ink forever!! I edit most of my work in Photoshop so I like experimenting with different brushes in photoshop as well.
4. What is your artistic process like?
Usually it goes like this: It's 2:30am, I'm thinking about how I have to get up in 5 hours, I'm thinking about how I have to call my doctor and call my mom and is my dog depressed? And then suddenly: an idea! I try to write down ideas in my iPhone notes as soon as I have them or otherwise they're gone. Usually the next morning or in the days or months to come I materialize the idea. I like to paint to some music and I sit down and make it from start to finish- I hate interrupting a piece.
5. Who and/or what inspires your work?
I have a few favorite artists and friends that I follow from Instagram. Mostly being connected to other artists just helps me to realize I'm not alone in this line of work and to stay motivated. I think healthy self-esteem are integral to making anything and being able to show it to the world, because it's a very vulnerable thing. I like to advocate against perfectionism- the important thing is to just keep creating. You can meet high standards that are within your realm of capacity without being devastated by the failure of not meeting them. The important thing is that today- you created. And creating is valuable just for creation's sake. My dog, Pepper, also inspires my work because she is a fabulous kween.
6. What role does art play in your life? How does it change the way you view the world?
I feel that art and being creative is literally who I am as a person. It affects the way I dress, the way I decorate, the food I eat, even. I need to be surrounded by beauty and to create it. I become a shell of myself without it and I'm grateful every day that I can be doing what I love as a living. I would say it changes the way I view the world because I'm reminded that everyone is creative. Creativity is simply the use of imagination or an original idea. When people say they aren't creative it makes me very sad that they believe that about themselves. Apply your own original ideas in whatever way you can. And by the way, drawing is a skill that can be learned by anyone, same as anything else you learn in school. If you want to learn to draw, take lessons and you will.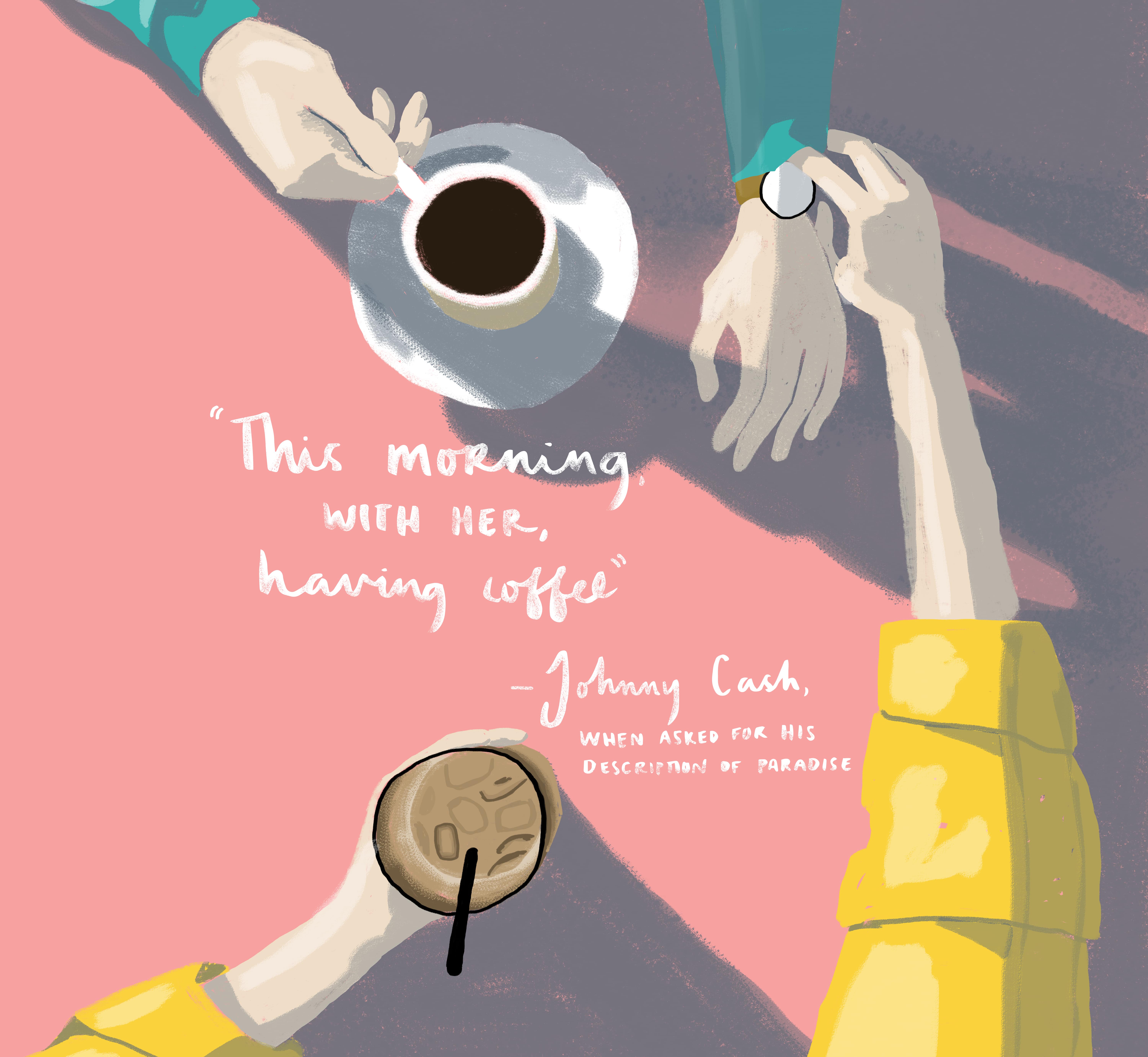 7. Where did you study?
I have a very patched together education. My most formative years as an artist were in High school with my teacher, Marnie Assink, who has recently passed. She was an absolute wonderful weirdo who made me see that I could still be a wild artist even in our small town. She was sassy and strong and taught me a lot of the foundational concepts of drawing and painting. I also took a course at UNLV in the continuing education department in Print Design. Learning how to edit your paintings and make them for web and print is as important as learning how to paint, in my opinion. I'm currently studying art at the College of Southern Nevada.
8. Where do you see yourself in five years? Working in an agency?
I want to be doing what I'm doing but with more pizzaz. I hope to still be working as freelance illustrator, possibly with an agent. I've had some awesome contracts in the past year but I'd like to work with more bands on cover art and branding, do more editorial work, and illustrate/write more children's books. I'd like to work with my city on at least one project or more to make my mark here. I hope to have a strong portfolio by that time.
9. What about in ten?
I like to dream very, very big. Hopefully I'll be the queen of a giant illustration empire by that time and have a few well-known and celebrated children's books.
10. What do you hope to achieve with your art?
I want to inspire. I hope people feel encouraged seeing it, or that it makes them laugh or smile, or remember to love themselves. I feel very strongly about encouraging other creative people and artists. Learning to love yourself and take care of yourself is very important to me. I feel like you're so much better at loving others when you can love yourself first.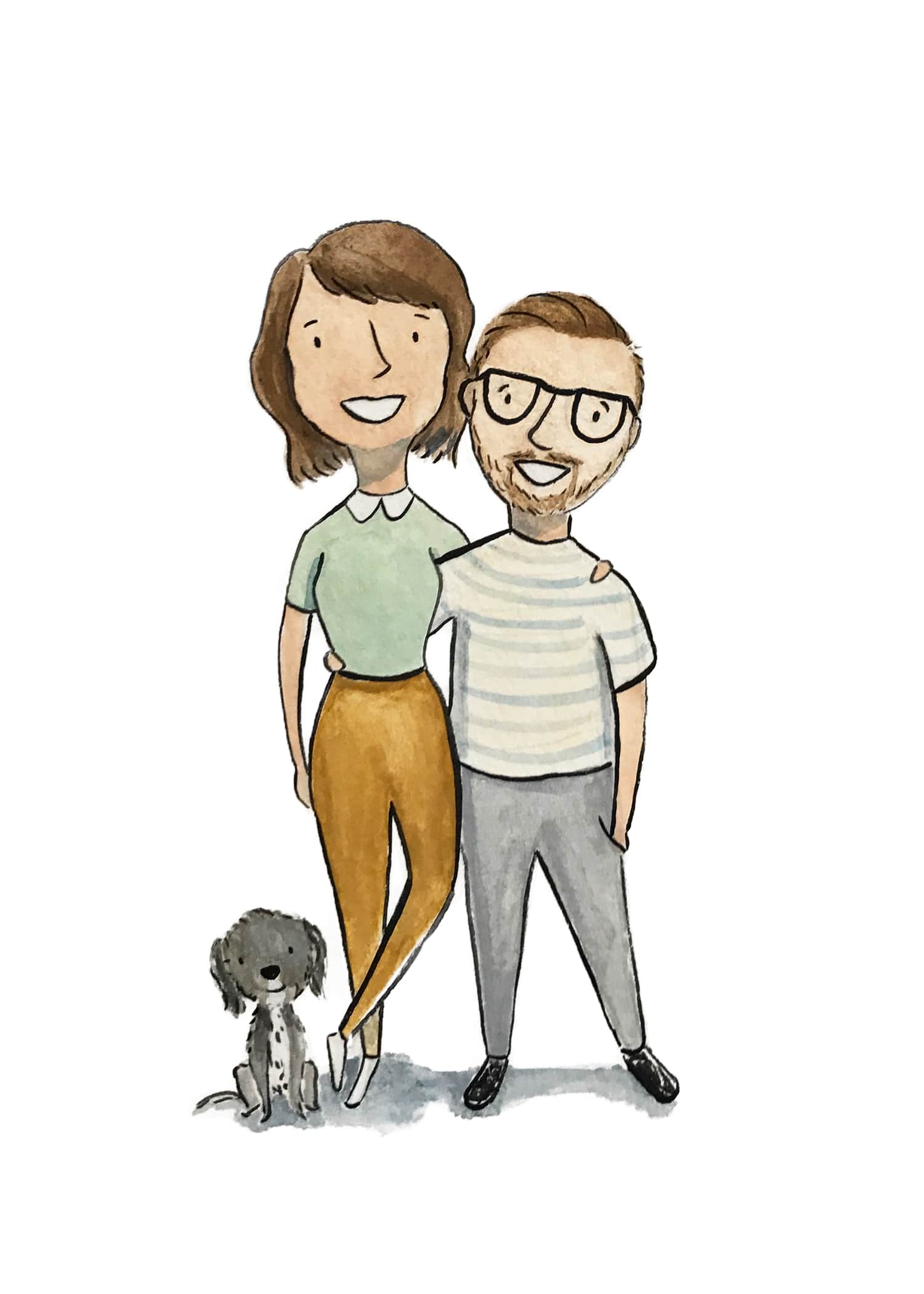 11. Now, tell us a little more about you as a person: what is your favourite food?
Anything my husband makes. He's a chef and likes to be creative in our kitchen. I'm grateful to never have to cook. Some specialities I love: Montreal bagels, gruyere cheese, desserts.
12. Favourite book?
Top few would include Big Magic by Elizabeth Gilbert, Creativity Inc by Ed Catcall, and Rising Strong by Brene Brown. Anything by Roald Dahl.
13. Favourite genre of music?
Indie Pop, ya'll! Noah and the Whale is one band I always come back to (so sad they broke up). Lately I love the sounds of Lullatone. My cousin, Chris Renzema, is also a wildly talented musician.
14. What are your hobbies?
Pretty much just eating in various locations with people that I love. I also love doing anything that feels spur of the moment or spontaneous even if it's just going to the grocery store. Comedy.
15. If you weren't an artist, what would you be?
I would likely find my creative outlet somewhere else. Maybe a horticulturist. I considered being a psychologist for a while but I think I'm too emotional to take on other people's psyches.