Instagram:
@about__diba
1. What's your story? Where are you from?
Ciao! My name is Luca Di Bartolomeo. I'm Italian and I was born in Pescara, a small town on the Adriatic coast, 21 years ago. I've been drawing since I was really young and I never stopped. At seventeen I had the great fortune to live one school year in the United States and it was an amazing experience. I moved to Rome to study at the European Institute of Design (IED) two years ago.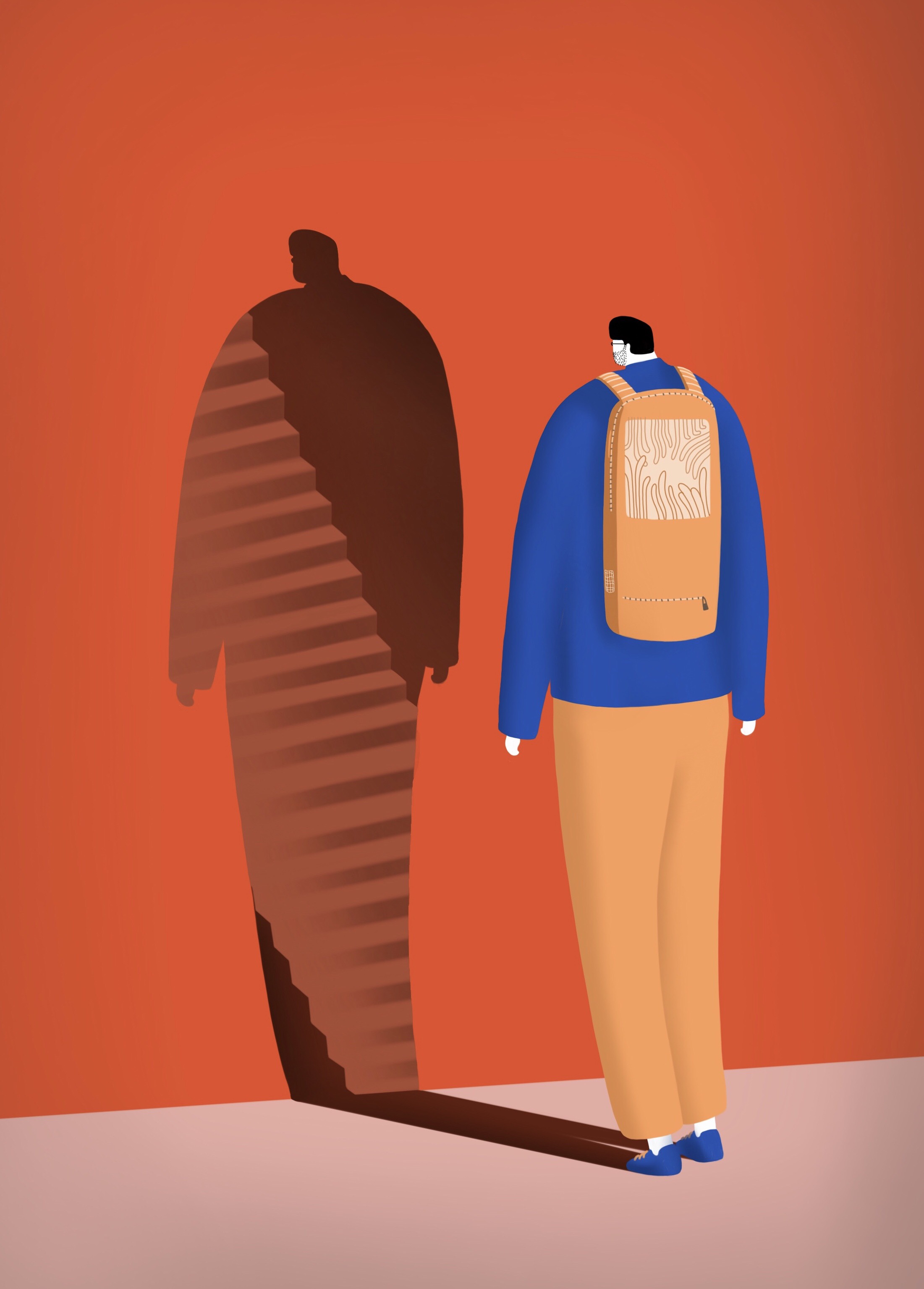 2. Tell us about your aesthetic.
I love working with bright colors and shapes, especially human proportions. I often consider objects, bodies or other parts of the illustration, as a container where I can make something happen besides the main message that I want to give. I really enjoy working with the different interpretations of words and objects to create suggestive and meaningful images.
3. What is your favourite medium and why?
I personally prefer working with the iPad pro and Procreate which I find incredibly comfortable and helpful to elevate my works.
4. What is your artistic process like?
It usually begins with a sparkle of an idea. I get my inspirations from movies, music and everyday life and experiences. The first image that comes to mind is usually the right one, and I immediately sketch it and then fixed it. I carefully choose colors palette and try to find the best combinations to communicate my message.
5. Who and/or what inspires your work?
I'm literally always listening to music and that really helps me to be inspired. I love Salvador Dalì and Andy Warhol and their works always inspired me. I also really appreciate contemporary illustrators like Emiliano Ponzi, Malika Favre, Thomas Danthony, Yukai Du, Andrea De Santis, Magoz, Mark Conlan and many others.
6. What role does art play in your life? How does it change the way you view the world?
Right now is really really important to me. I am a sensitive person, probably too much, and art helps to express myself and to find a place in the world. It brings me joy.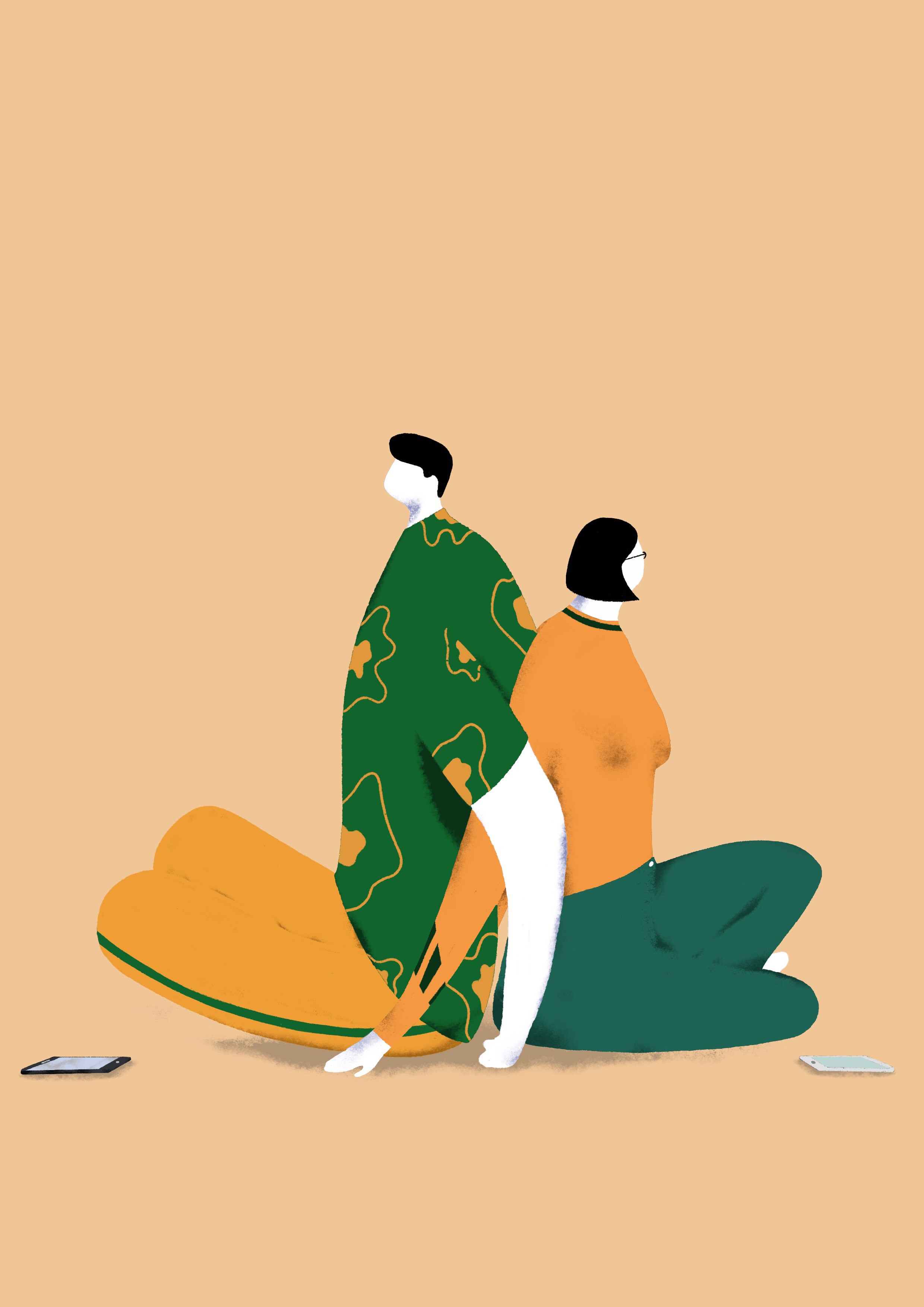 7. Where did you study?
I just began my third and last year at the European Institute of Design here in Rome.
8. Where do you see yourself in five years?
Hopefully working on new and amazing projects. Definitely experimenting on new ways to tell my stories and express myself.
9. What about in ten?
I would love to see myself working with big companies in different markets.
10. What do you hope to achieve with your art?
I really hope to create a connection with people who look at my works.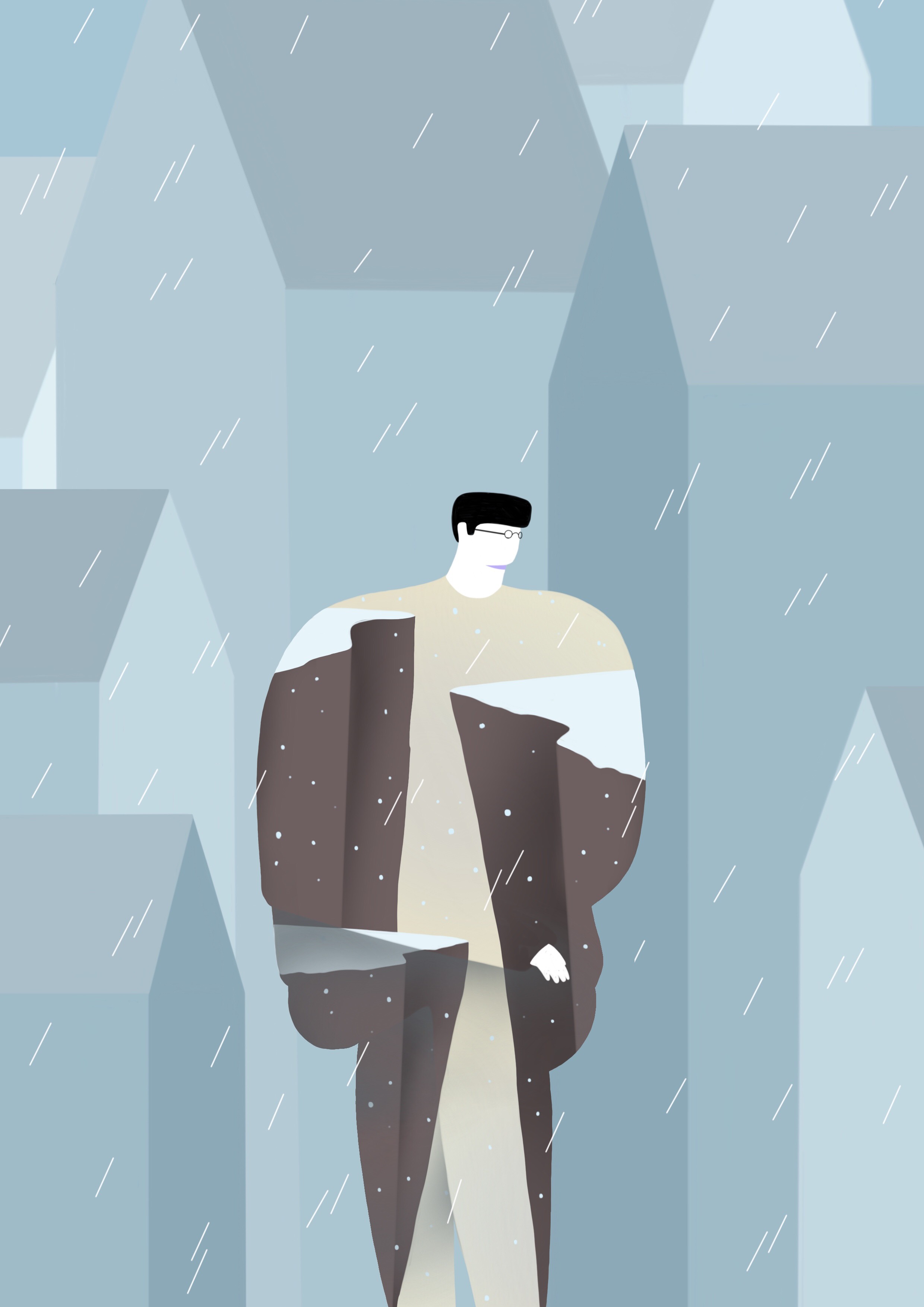 11. Now, tell us a little more about you as a person: what is your favourite food?
Well, I'm Italian and food has a special place in my heart. But if I have to choose, I'm always going with a good Carbonara and a glass of wine.
12. Favourite book?
"Harry Potter and the deathly hallows" will always be the one and only book of my life. Recently I have read "Here I am" by Jonathan Safran Foer and I loved it.
13. Favourite genre of music?
Italian Indie, Trap, Pop, Electronic... it depends on the mood of the day.
14. What are your hobbies?
I've always played basketball and soccer, and I still love both of them. I love drawing, of course, watching movies or just hanging out with friends. I'm really into fashion and streetwear and I'm kinda obsessed with shopping online.
15. If you weren't an artist, what would you be?
Maybe a music producer? It would be another way to express myself.