Instagram: @about_fraink
1. What's your story? Where are you from?
I'm from South Korea.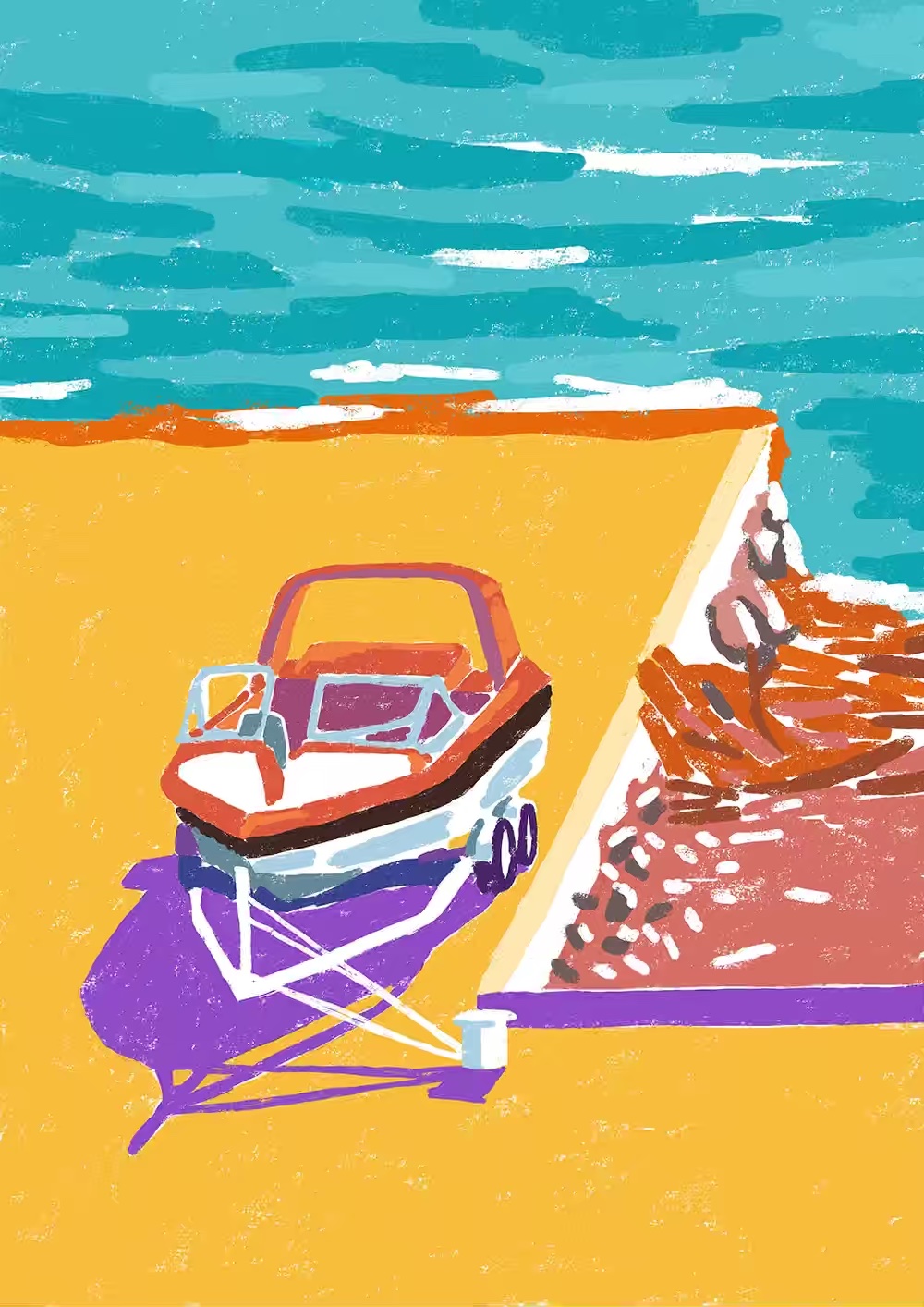 2. Tell us about your aesthetic.
I do not have my own aesthetics. But when I introduce myself in one sentence, I say this: "I see what I want to see.".
3. What is your favourite medium and why?
I usually draw with an iPad. Work using PROCREATIVE application.
The reason for using the iPad is that it can be drawn anywhere and is easy to use. It is also convenient to convert to digital images because it mainly works on Instagram. However, in case of simple sketches or croquis, I draw with a pencil in my notebook.
4. What is your artistic process like?
I look at and look at things or spaces. And feel the various colors they have.
When I can't stay long, I take pictures and look at them for a long time. I usually draw with my iPad until I get the color I want.
5. Who and/or what inspires your work?
I get inspiration from everyday life.
6. What role does art play in your life? How does it change the way you view the world?
Art is like a language that makes it possible to communicate with the public.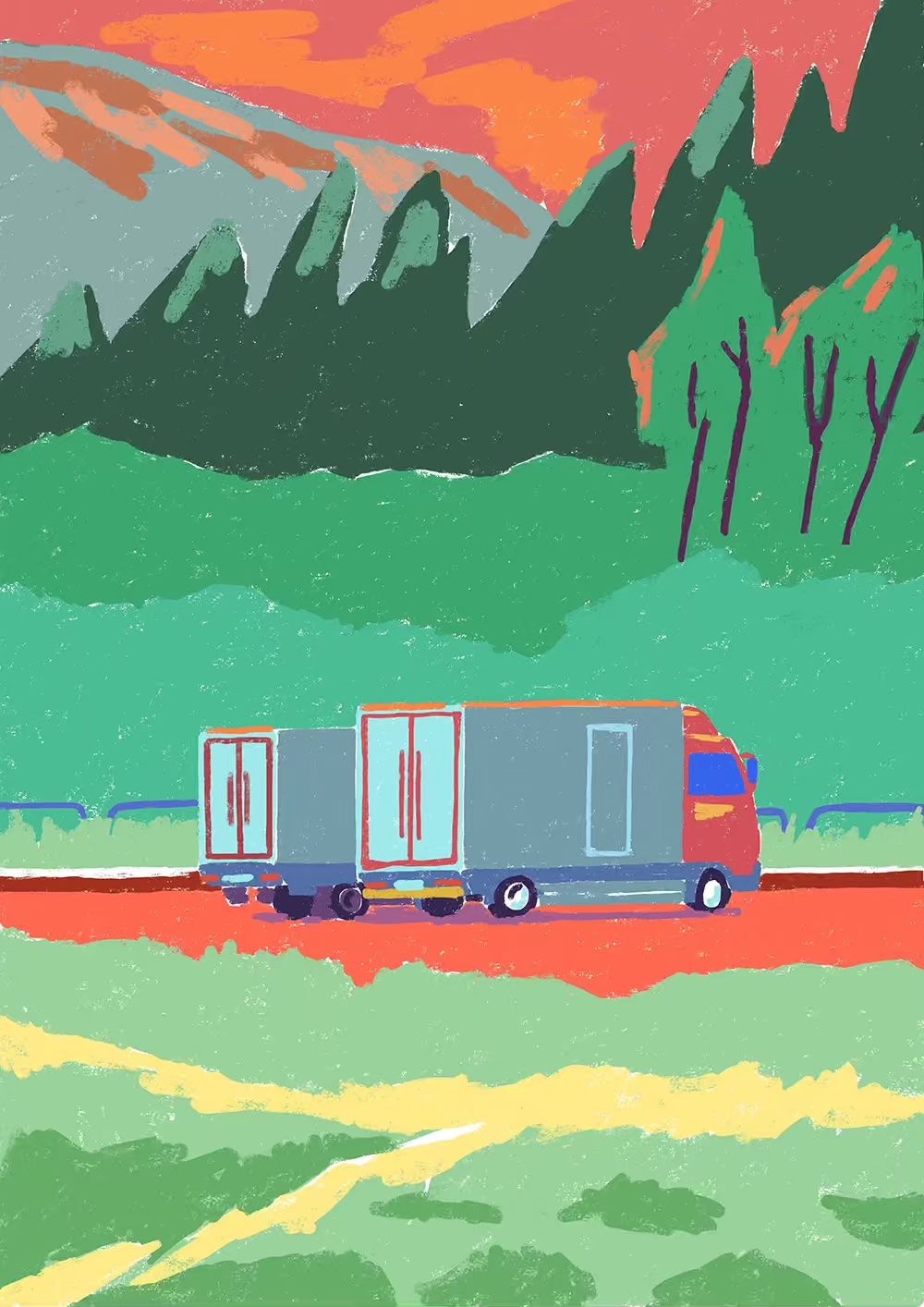 7. Where did you study?
I studied at an art university in Korea. I majored in industrial design.
8. Where do you see yourself in five years?
I want to do collaborative projects with various fields with my paintings. Maybe in 5 years from now, I think I'll be more responsible for drawing.
9. What about in ten?
Well, I think I will be drawing a picture happily with my beloved wife while talking about something funny.
10. What do you hope to achieve with your art?
Happy self.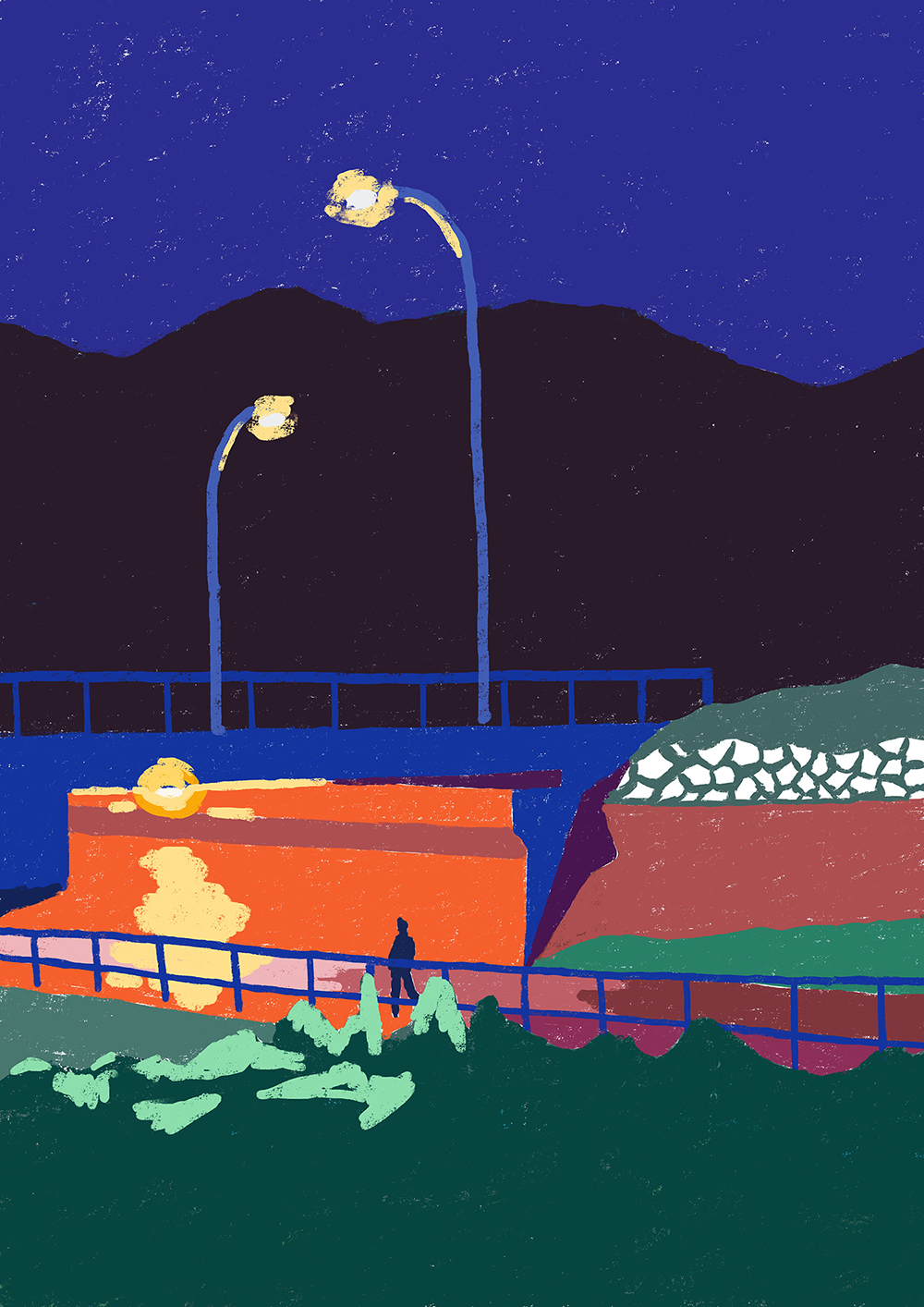 11. Now, tell us a little more about you as a person: what is your favourite food?
Roast meat and sushi. It's such a different food but I like it the most.:)
12. Favourite book?
Murakami Haruki's Norwegian Forest
13. Favourite genre of music?
New Age on the Piano Base and Jazz Hip Hop. like Ryuichi Sakamoto and Nujabes.
14. What are your hobbies?
Painting is a hobby because illustrator is not my main job.
15. If you weren't an artist, what would you be?
Um. Designer? Or I want to work on something related to books.