Instagram:
@abowlerdraws
Website:
www.anniebowler.com
1. What's your story? Where are you from?
I grew up in Texas and England, which resulted in a funny accent and an even funnier world view. My mom was a writer and a creative spirit so from as early as I remember we were doing all sorts of art projects from "building" our own Christmas tree to painting the refrigerator. I struggled in school both academically and socially so drawing was always a reprieve for me but not something I ever considered as a career option. Instead, I studied Philosophy and public health and headed towards a career in healthcare. It wasn't until my late twenties that I discovered illustration and realized how strongly visual storytelling aligned with my values and my experiences. I haven't looked back since.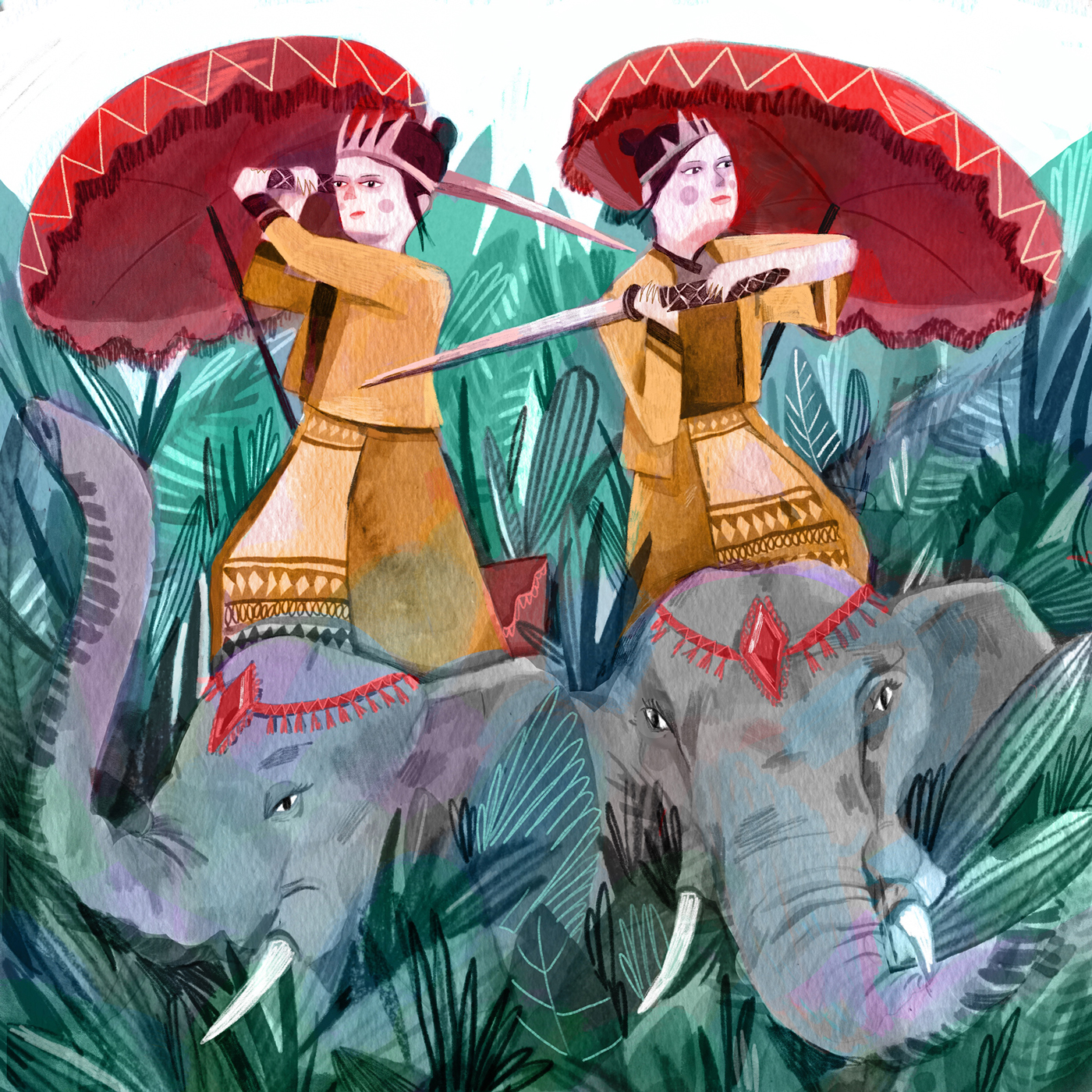 2. Tell us about your aesthetic.
I've been told that my work is whimsical and I take this as a very high compliment. I'm interested in that space between real and make-believe that is so common to childhood experiences but can sometimes fade in adulthood.
3. What is your favourite medium and why?
If I have to choose I can't deny my love affair with the pencil - currently, the Caran d'Ache black water-color pencil, but I'm not too picky. I also work a lot in ink and do most of my coloring in Procreate and photoshop. I adore playing with textures and am currently really interested in the intersection of digital and analog tools.
4. What is your artistic process like?
I typically start by procrastinating a lot. This mostly comes in the form of running or biking. I find the pressure of the blank page too great so I try to do my initial brainstorming while in motion and see what surfaces visually when it's just me and my brain. Back in the studio I'll jot down ideas, start to do some preliminary research and then move onto sketching, typically in Procreate because of the flexibility and speed. From there I transfer sketches to watercolor paper and do the drawing and inking as tightly as I can. Then into the computer it goes and I move onto coloring in Procreate.
5. Who and/or what inspires your work?
As cheesy as it sounds people inspire me. I'm fascinated by how similar people are despite vastly different circumstances. Living in abroad has really heightened this interest so I've spent my time here working on a variety of projects that connect around the theme of daily habits and how universal they are. On a more personal note, there is a lot of solitude to being a freelancer, especially at the beginning of your career so I gain a lot of solace and inspiration from people who are showing up every day and working towards whatever it is that they believe in. I'm fortunate to come from a family of entrepreneurs and artists as well as to have been exposed to a diverse group of peers during schools. I adore artists like Lisa Congdon, who is so prolific and also so open about the nuts and bolts of what it means to be a working artist. My first illustration teacher Jeremy Holmes remains a huge source of inspiration as well.
6. What role does art play in your life? How does it change the way you view the world?
I think that art comes in all sorts of shapes and sizes and that it is one of the most universal languages we have. Since I've started freelancing full-time I cannot help but see all the thousand ways that people infuse creativity into lives. In Japan, in particular, there is such an attention to aesthetic order, it's everywhere and once you notice it it's a lens through which to view everything else. Art is also playing a financial role in my life. As daunting as it sometimes is, it's also very inspiring to see how many great people, organizations, and businesses value and prioritize art in their bottom line.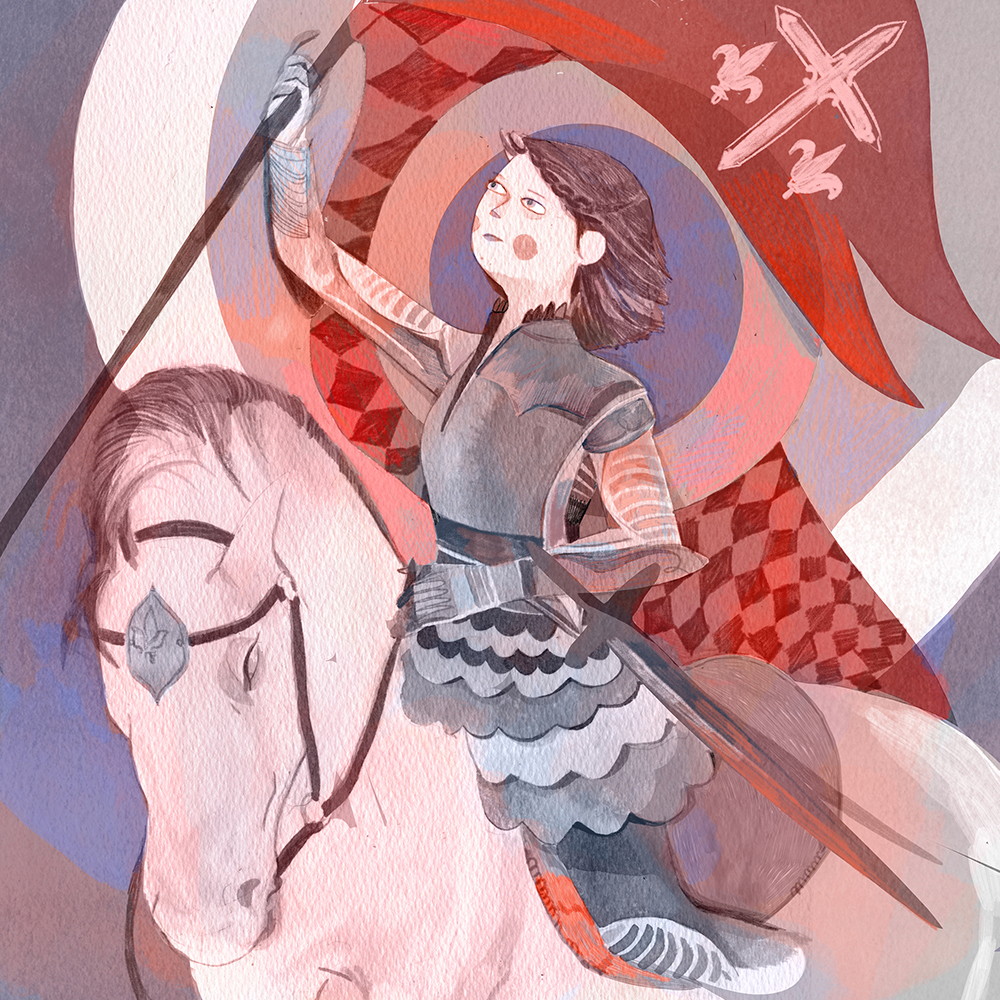 7. Where did you study?
I studied Philosophy at Hamilton College, as well as completing a post-baccalaureate in pre-medical studies at the University of Pennsylvania (my favorite part was drawing pictures of cells in bio class...I should have taken a hint). It was at UPenn that I took an illustration class on a whim and thanks to an amazing professor (aforementioned Jeremy Holmes) I never looked back. I moved to NYC and attended SVA's MFA in Illustration and Visual Essay, graduating in 2016.
8. Where do you see yourself in five years?
Tough question! It took me a long time to finally take ownership of my work and call myself an "artist". I wasted a lot of time thinking that I needed to have tons of jobs, accolades, and a huge Brooklyn studio before I'd be granted admission to this super cool club. It was only in the last year or so that I've realized that there is no barrier to admission. Show up, do the work. If you want to make a living, you need to eventually put that work out into the world. That last part is where I'm at now. In five years I'd love to see myself with an agent working on children's books, ideally illustrated non-fiction.
9. What about in ten?
Long term, I would like to be both authoring and illustrating my own books. I would love to use this platform to dive deep into topics that interest me, namely travel. I would also love to see more of an intersection between my work as an illustrator and my passion for teaching. I'd love to be involved with arts education again, specifically with an organization working to fill in the gap in arts opportunities for K-12 public school students. I've always wanted to work on a mural project and so could see myself getting involved in (or starting) and organization that helps kids use art to tell the stories of their communities.
10. What do you hope to achieve with your art?
I want to tell stories that remind people, myself included, how connected we all are and how much more alike we are then different. I would also like to earn a living wage and by doing so hopefully do my part to create a space in the economy for passionate hard-working freelancers.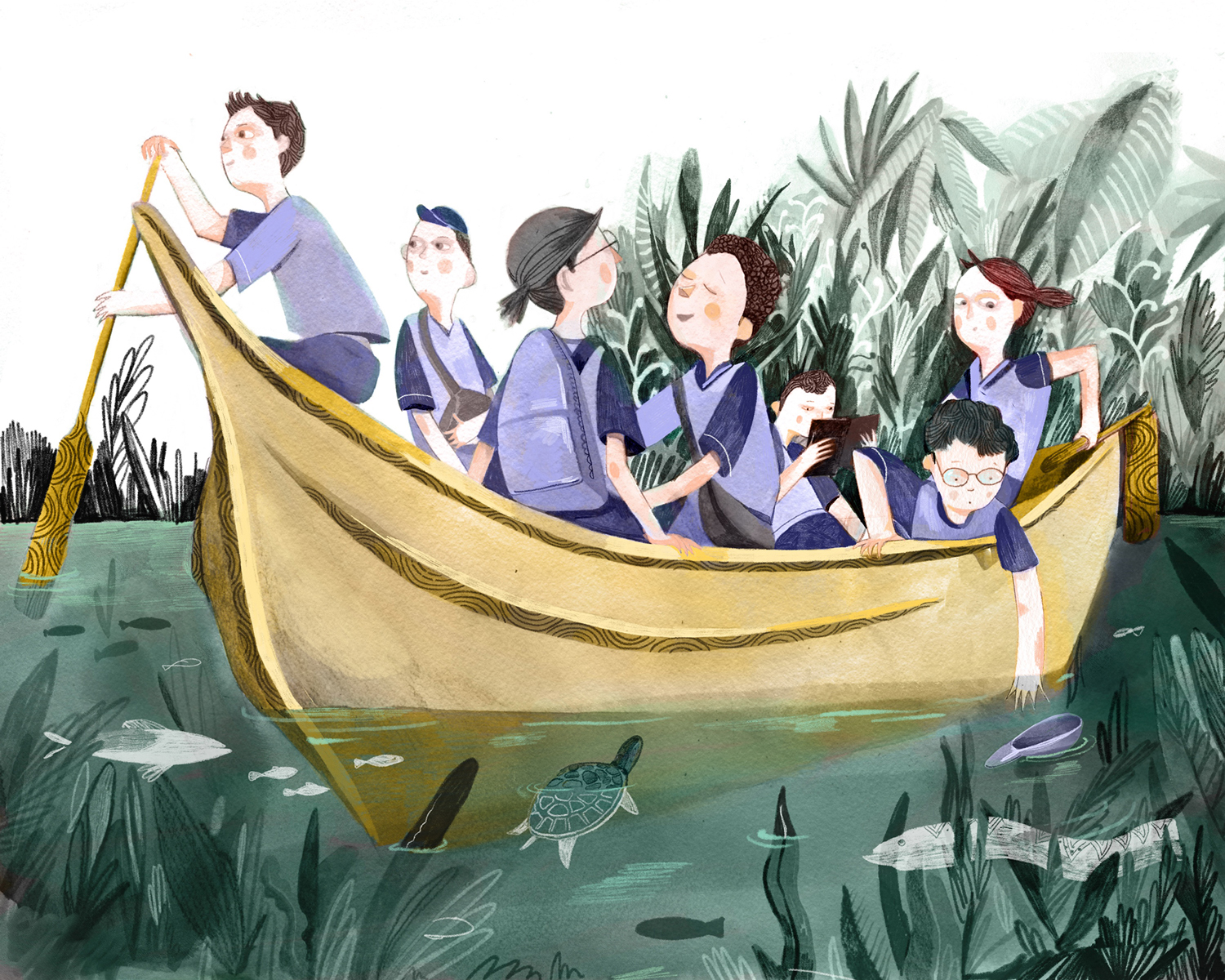 11. Now, tell us a little more about you as a person: what is your favourite food?
Good bread, particularly the sort with the hard crust and the chewy inside, dipped in olive oil and salt.
12. Favourite book?
Children's Book: The Wreck of the Zephyr by Chris Van Allsburg Grown-up Book: The Snow Leopard by Peter Matthiessen
13. Favourite genre of music?
Folk. Though I mainly listen to NPR and a steady stream of audiobooks.
14. What are your hobbies?
I run a lot, usually with no particular goal in mind but I have finished 8 marathons. I also adore riding my bike, preferably with my friends and in pursuit of either delicious beer or ice cream.
15. If you weren't an artist, what would you be?
If I had a different brain, I think I'd like to be a doctor or nurse since I think that health is such an incredible access point to connecting with people - maybe in my next life. In this life, I could easily see myself as a rowing coach since this was an enticing career path for me and one of my favorite ways to spend time.