Instagram:
@acornmilk._.sweets
Website:
www.acornmilk-sweets.com
1 .What's your story? Where are you from?
Hello, I am Kaori Machida. I was born in Japan's local city. But now I live here in Tokyo where excited place.I was interested in baking for my mother in my childhood days. She loves baking, I tried baking donuts, breads, hot cakes etc with her. They were very warm memories. At the same time, I really love colorful cute things, movies, designs. Things like warmth, happy, excited are mixed to become my art. こんにちは、町田香里です。 地方で生まれたのですが、今はとっても活気のある東京で暮らしています。小さい時から母が作るスイーツに心惹かれていました。彼女はドーナツやパン、ホットケーキを作ることが好きで私も一緒に作っていました。同時にカラフルでかわいいものや映画、デザインなどが大好きで、その頃の温かい気持ちと大好きなものがミックスされて私のアートが作り出されていると思っています。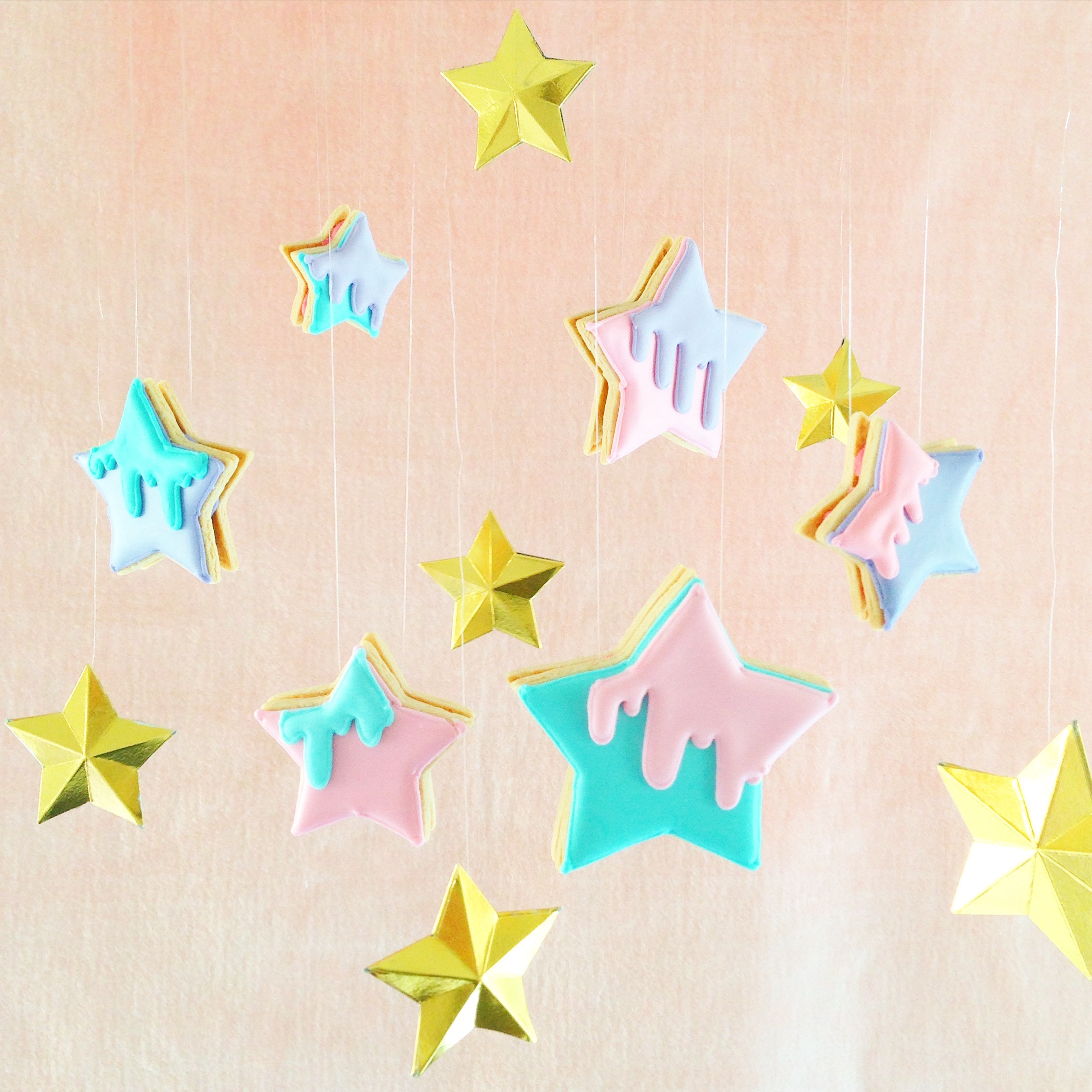 2. Tell us about your aesthetic.
I like simple, colorful, exquisite lines and shapes. シンプル、カラフル、絶妙なラインと形が好きです。
3. What is your favourite medium and why?
I always use sugar, butter, eggs. Cookies and cakes are the way to express my art. But sometimes I use non-edible materials like clay, paint etc for an exhibition and photo shooting work. いつも砂糖、バター、卵を使っています。クッキーやケーキは私のアートを表現する手段です。でも展示や撮影には食べられない粘土やペンキなどを使うこともあります。
4.What is your artistic process like?
I'm always thinking about design for sweets. Magazines, internet, go for a walk in Tokyo gives me so much inspired. Adobe Illustrator is always useful to design the shape of cookies. I like graphic-like design and it's better to design on computer. Of course I do handwriting when giving ideas, but since it looks like handmade too much, I do not use handwritten design. いつもスイーツのデザインについて考えています。 雑誌、インターネット、東京の街を歩くことからインスピレーションを得ています。
5.Who and/or what inspires your work?
Girls culture, colorful images from great artist like Yayoi Kusama, Mika Ninagawa, and various favorite instagrammer gives me so much inspirations. I always keep my eyes open wider to fashion, movies, music, art and various fashionable event than baking industry. ガールズカルチャー、カラフルなイメージのあるすごいアーティストである草間彌生さんや蜷川実花さん、大好きなインスタグラマーたちがたくさんのインスピレーションを与えてくれます。
6.What role does art play in your life? How does it change the way you view the world?
It makes connecting to others who I really like. Gives me an identity, energy, fun and challenge. 大好きな人や物とつなげてくれるもの。アイデンティティやエネルギー、楽しさやチャレンジを与えてくれるもの。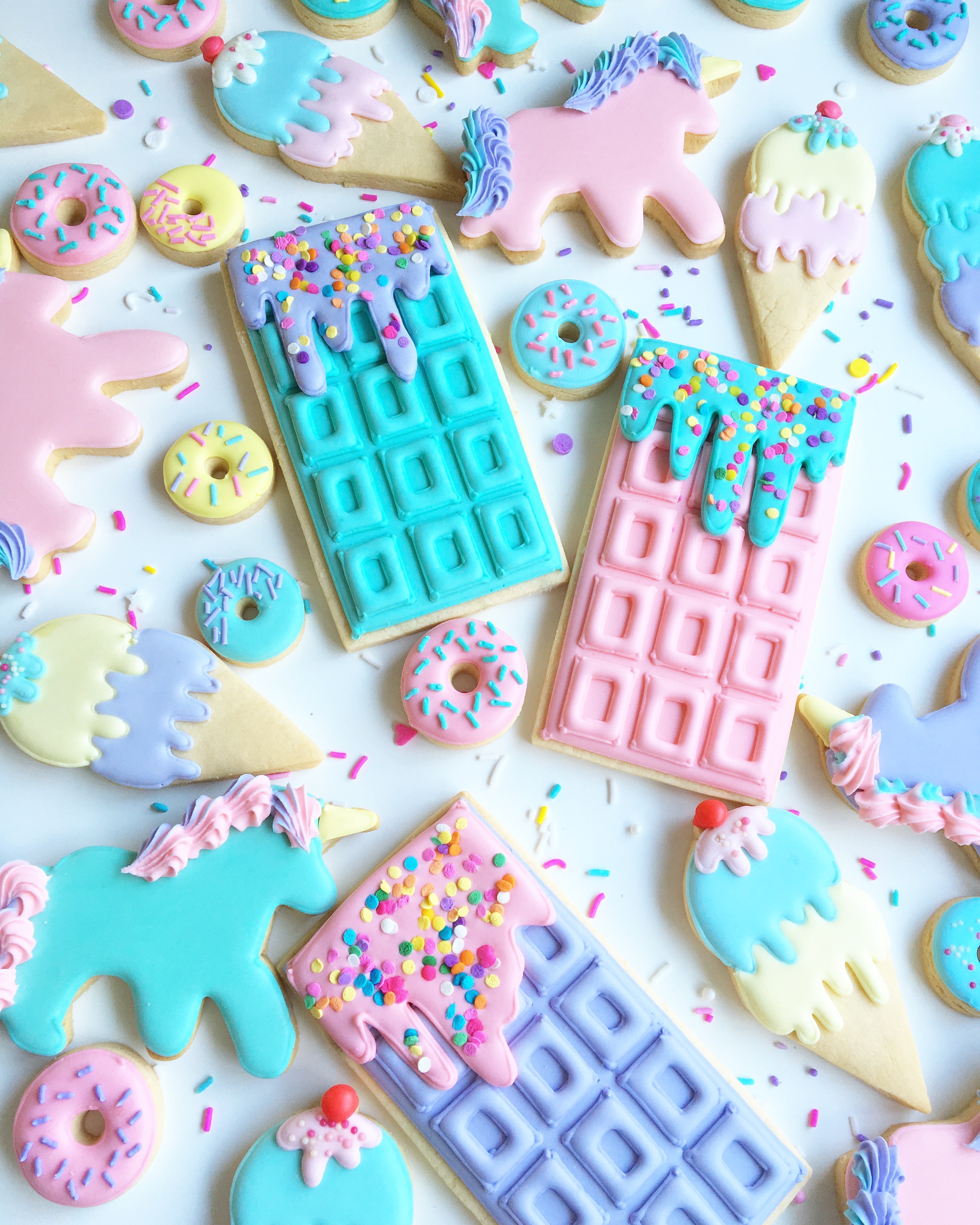 7.Where did you study?
I studied at L'ecole Vantan (pastry school) for 1 year. After that, I worked at the pastry shop. When I thought that I wanted sweet art, I felt that the design skills were insufficient. I thought that it was necessary to practice graphic design skills digitally, so I learned graphics and web design at the design school. レコールバンタンで1年間製菓を学び、ケーキ屋さんで働きました。その後自分のスイーツを表現したいと思った時にデザイン力が不足していることを感じ、デジタルでのグラフィックデザインとウェブデザインをデザインスクールで学びました。
8.Where do you see yourself in five years?
I'd like to do something fun work. Combine sweets and digital together. 何か楽しい仕事をしたいです。スイーツとデジタルを融合することもしたい。
9.What about in ten?
Hope to meet many interesting people. 興味のある人にたくさん会いたいです。
10.What do you hope to achieve with your art?
Make people feel happy. Hope to inspire many people. みんなを幸せな気分にする。みんなに元気を与える。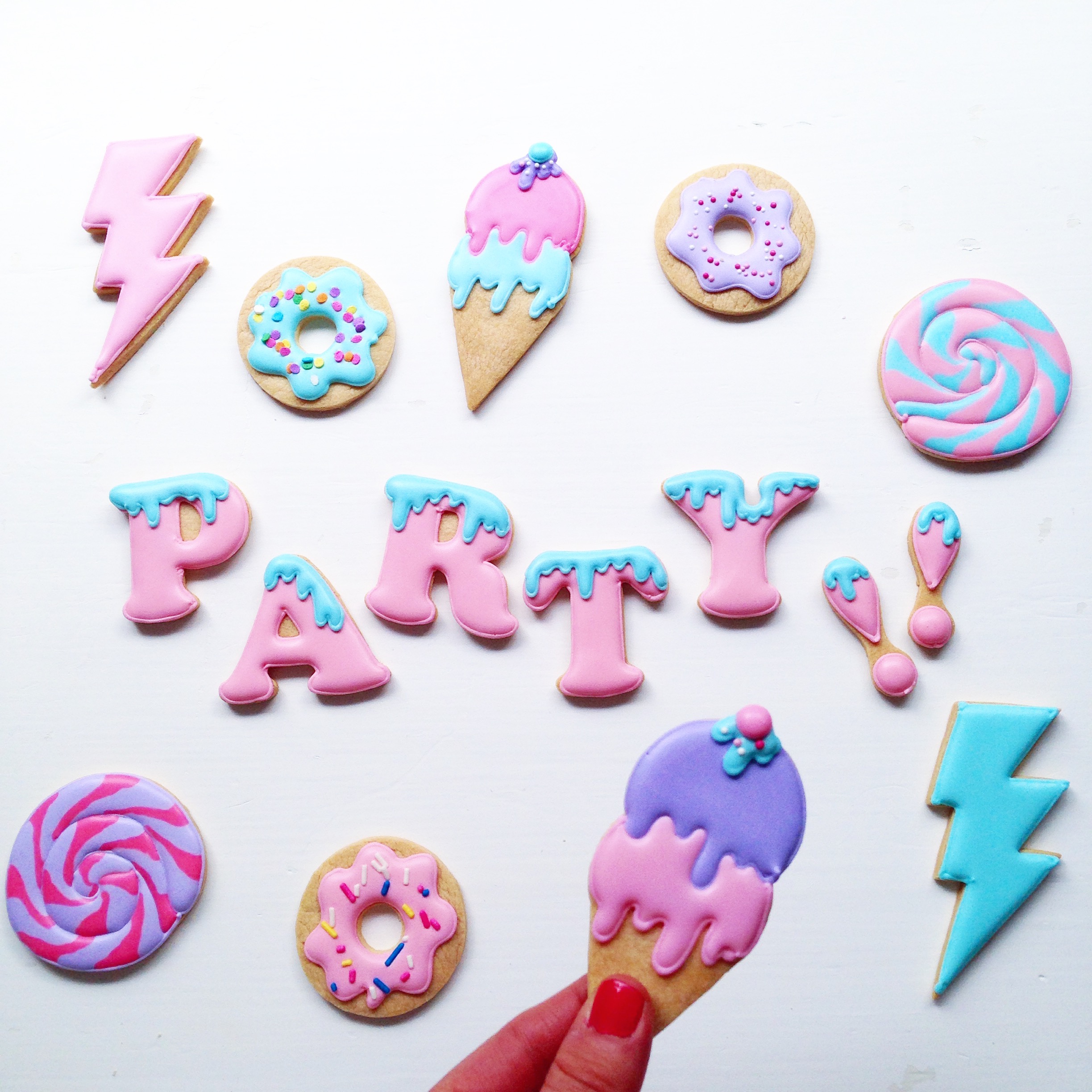 11.Now, tell us a little more about you as a person: what is your favourite food?
Of course cookies, cakes, also sushi! もちろんクッキー、ケーキ、でも寿司も大好き!
12.Favourite book?
Autobiography of artist, photo books, cook books, picture books. アーティストの自伝、写真集、お菓子の本、絵本。
13.Favourite genre of music?
All kinds of music. Especially rock, pop, Electronica. どんなジャンルも好きですが、しいて言えばロック、ポップス、エレクトロニカ。
14.What are your hobbies?
Go out with my family, friends. Eat delicious dish. Watch beautiful sky. 家族や友達と出かけること。美味しい食べ物を食べること。きれいな空を見ること。
15.If you weren't an artist, what would you be?
Traveler, witer, Oceanographers. 旅人、作家、海洋学者。