Instagram:
@adinecampbell
1. What's your story? Where are you from?
Hi, my name is Adin, I am 18 years old and a self-taught 3d artist based in Orlando, Florida. I have always had an interest in creating and imagining new things from an early age. Growing up with a family of artists, I was regularly exposed to music, dance, and other art forms. When I was younger, I would spend hours working on mazes or drawings at home. Despite all of this, I feel as if my story has only just begun. I recently started posting on Instagram. It's been less than half a year, and I'm amazed by the support I've been receiving. Before, I never thought about sharing my work on Instagram, and now it is something I look forward to doing. It's super inspiring how I have been able to find so many amazing artists and create new meaningful connections with other people.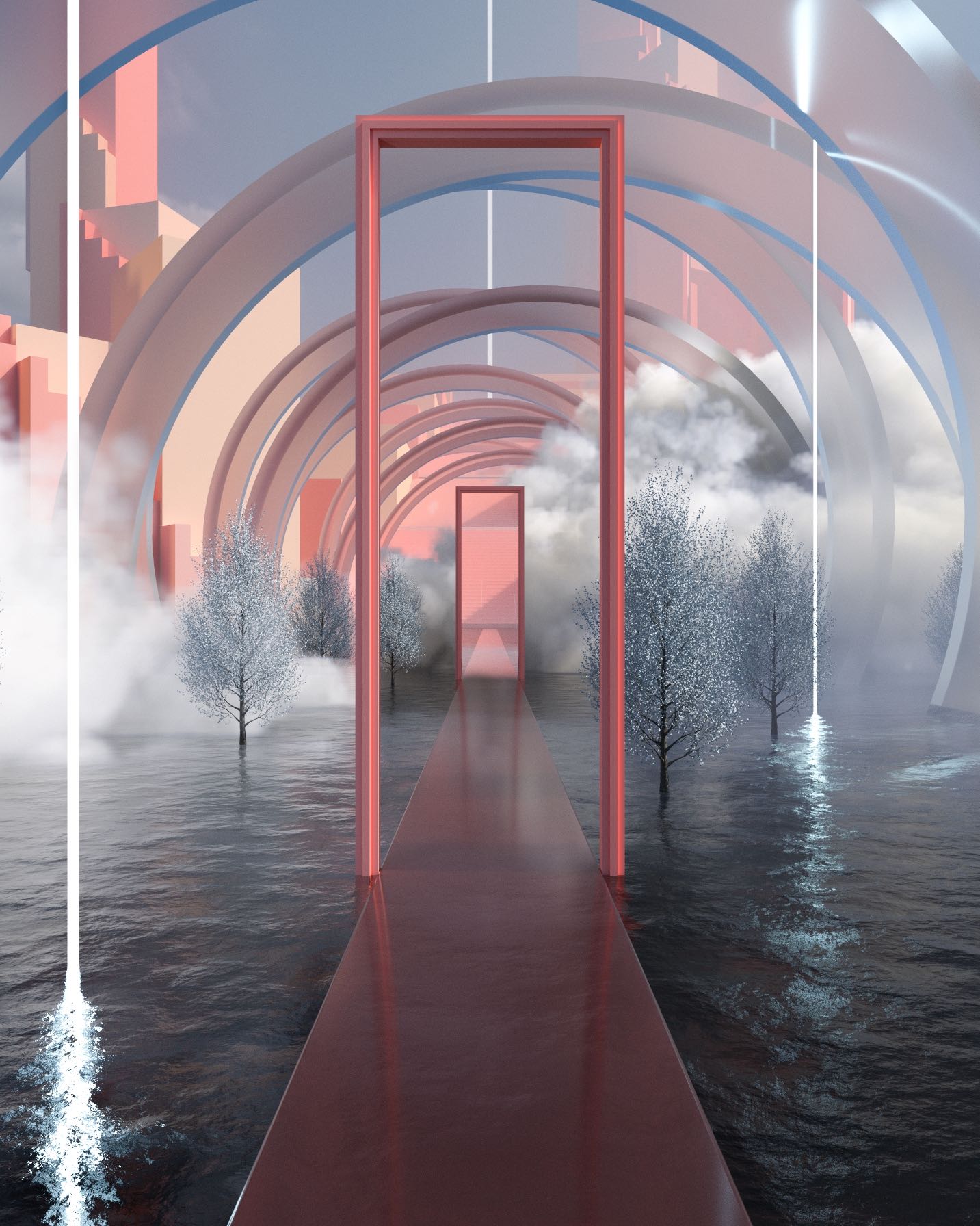 2. Tell us about your aesthetic.
My overall aesthetic isn't very consistent, and I'm continually trying new things. Although, some things remain constant, like having a strong defining focal point that is emphasized by its color, proportion, or value. Using simple primitives in intricate scenes, as well as using light and shadows, are ways I create contrast and emphasis or surrealism in an environment. Sometimes I try to emphasize the feeling of implied movement or action in a scene. Overall, I intend to keep things interesting, relatively simple, together, and balanced.
3. What is your favourite medium and why?
Digital 3d because I find that it is the easiest and quickest way to visualize my ideas. It is effortless to make changes and see new results in real-time, such as making adjustments to the lighting or other various elements inside a scene. I have not explored many other mediums yet, but I am also very interested in photography and illustration.
4. What is your artistic process like?
There isn't really a set direction as to how I approach working on a new piece. It usually starts with a small general idea that gradually develops while putting things together. I don't typically sketch things out on paper but instead, gather a few reference images and take the concepts or principles I like and try to compose them into one composition. I also avoid planning too much because I want things to blend together during the whole process naturally. Sometimes It's entirely improvised or in-the-moment, and I try to work from my head or from my past experience and ideas.
5. Who and/or what inspires your work?
I usually get inspired by other work I encounter, sometimes my imagination, or even a combination of both getting inspired by other works mixed in with my interpretation. Music has increasingly been a significant influence on a lot of my ideas. Occasionally, I like to imagine an environment or visual that could pair with music I enjoy.
6. What role does art play in your life? How does it change the way you view the world?
I would say art is a way for me to express myself freely or tell a little story. I am definitely more analytical of my surroundings or everyday things such as lights, shadows, contrast, shapes, and lines and how they can interact seamlessly together.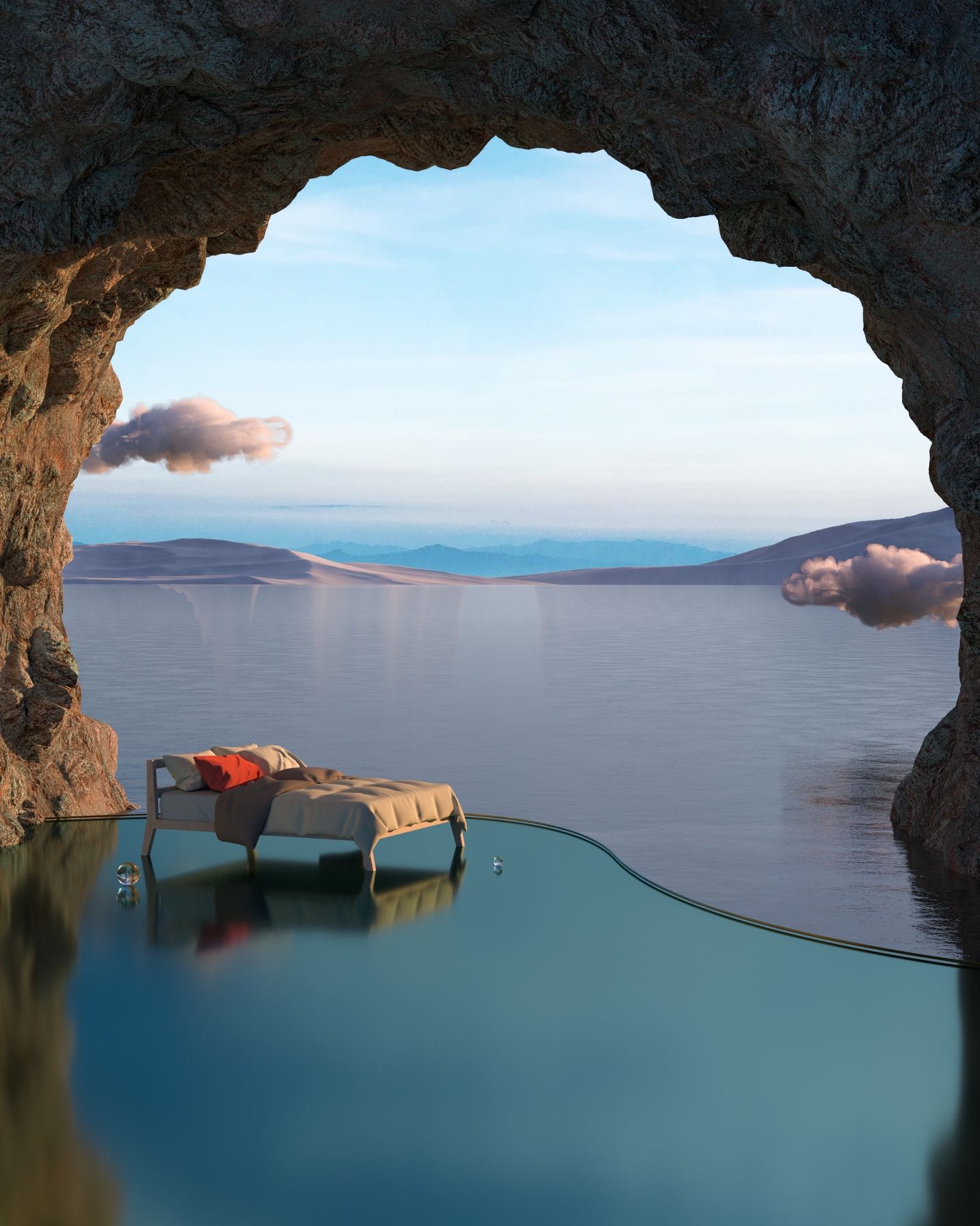 7. Where did you study?
I am currently still in high school. I graduate this year. I am also concurrently dual-enrolled in my local college.
8. Where do you see yourself in five years?
It's hard to say where I'll be in five years when I still don't know where I'll be at in one! I intend to continue to improve my work, learn more about the industry, and meet new people. Maybe I would be working in a design studio. I don't have a definite direction at the moment nor know that much about the field yet.
9. What about in ten?
Not sure, but hopefully not doing the same thing for the remainder of my life. Maybe branch out to something else. I am frequently challenging myself and am very much open to learning new things. I don't like things to be repetitive, but instead, I prefer to keep things interesting and new. Traveling to new places is something I dream of doing at some point. In the end, I hope what I find in the future will lead me to success, whatever it could be.
10. What do you hope to achieve with your art?
My goal is not only to bring happiness to myself but to share it with others. It is essential for me to feel like I am doing something inspiring and impactful. I hope that my art will bring me success in the future and give me new opportunities that before would not have been possible.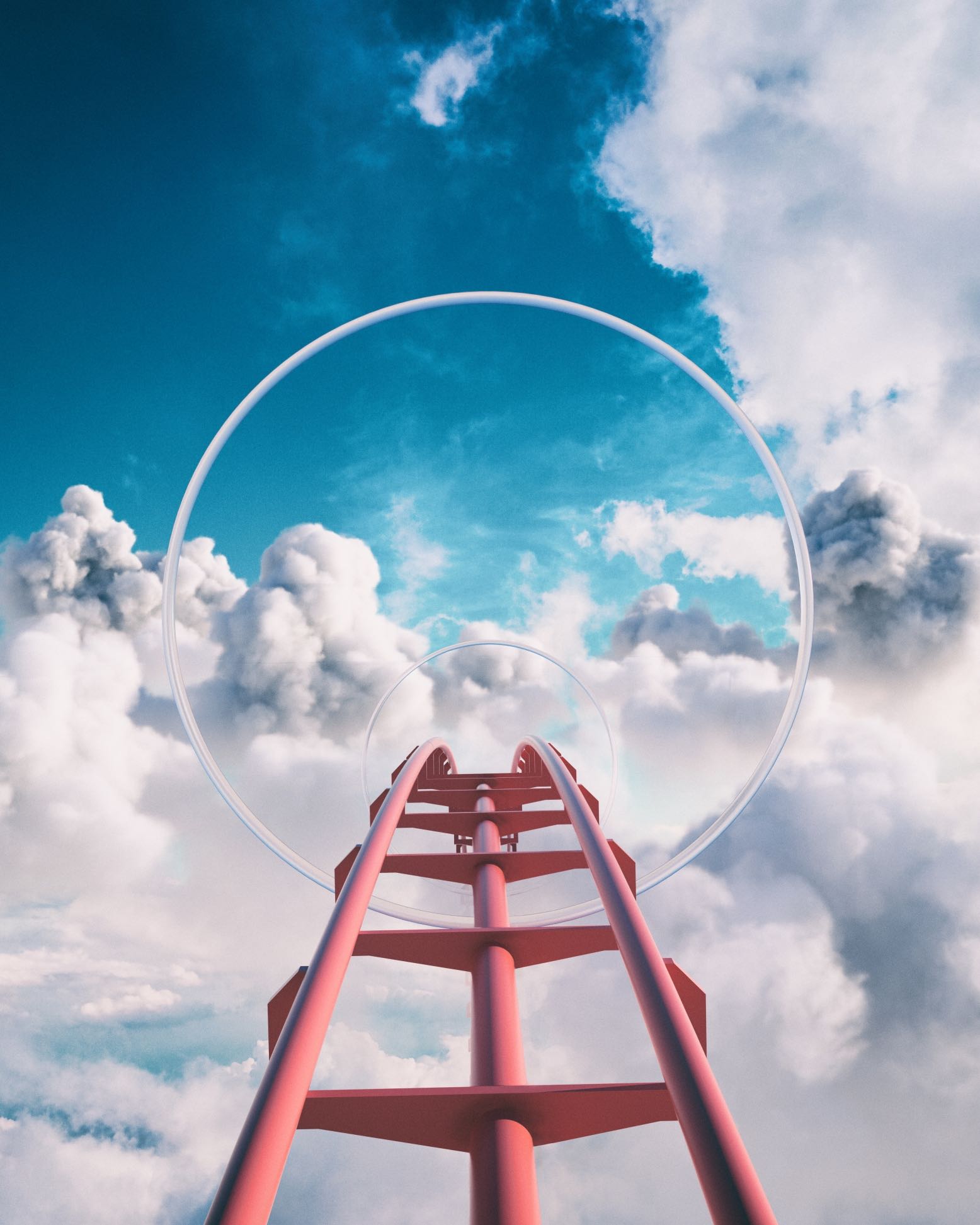 11. Now, tell us a little more about you as a person: what is your favourite food?
I really like anything with shrimp.
12. Favourite book?
I don't read enough to conclude, but I enjoy anything that will offer me valuable information.
13. Favourite genre of music?
I love Jazz/Latin music. I am very inspired by pianists like Chick Corea, Nicolas Dupuis, Herbie Hancock, McCoy Tyner, and Robert Glasper. I also really like Lo-fi hip-hop. All in all, I love any instrumental that has a nice melody and tells a good story.
14. What are your hobbies?
I practice playing the piano in my free time. I am also into music composing and production. I don't have any significant hobbies besides that but I plan to continue expanding my skill set.
15. If you weren't an artist, what would you be?
Probably a musician.