Instagram:
@adnerwbell
Website:
www.adnerwbellart.co.uk
1. What's your story? Where are you from?
I grew up in small village on the outskirts of Durham called Witton Gilbert. I've worked and studied in Newcastle upon Tyne for about 7 years or so and now I live there. I work full-time as an animator and in my own time I focus on drawing and illustration.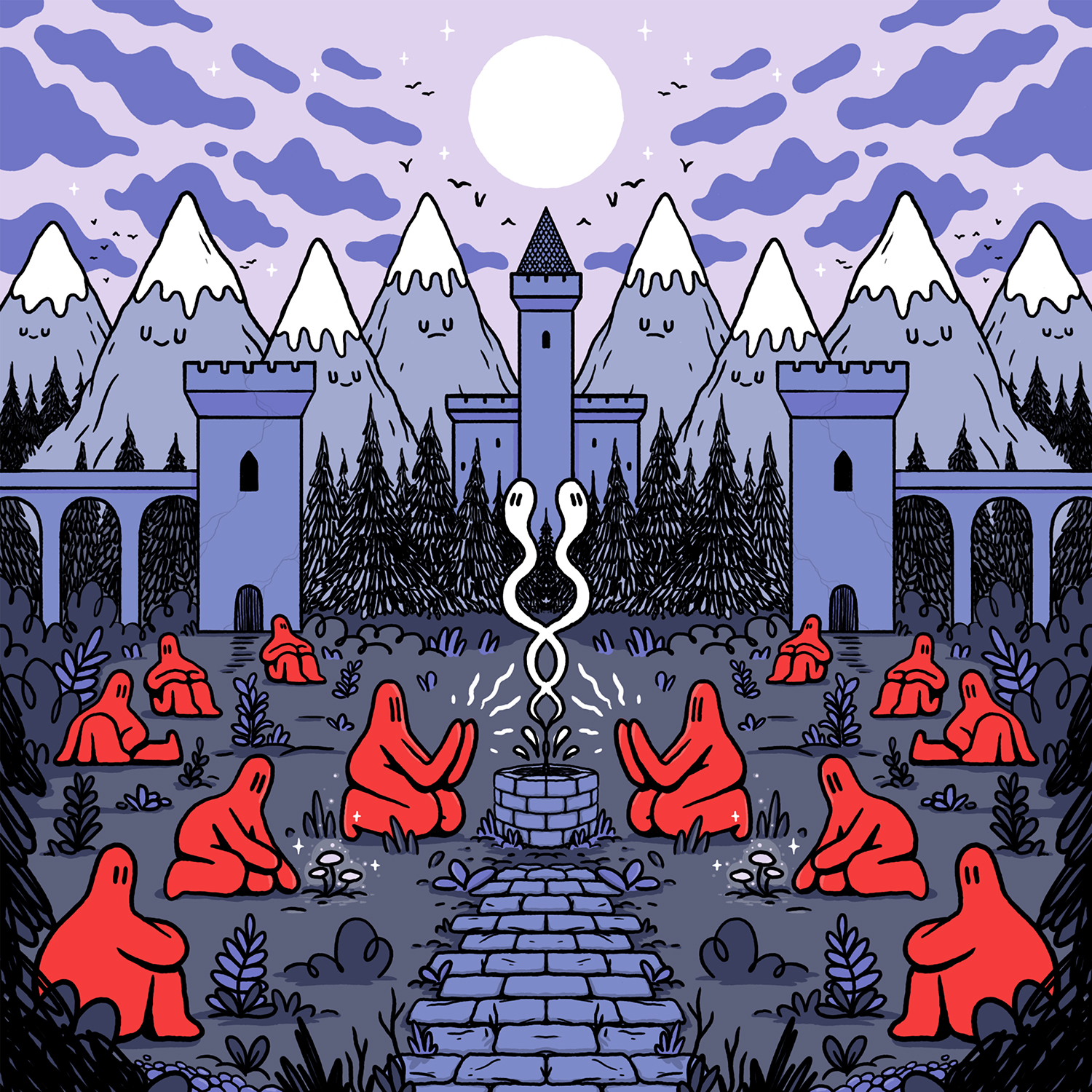 2. Tell us about your aesthetic.
Bold lines, simple characters, plants, ruins, bright colours and lots of red.
3. What is your favourite medium and why?
Digital. Drawing straight into photoshop is my favourite. I feel bad for saying that sometimes because sketching on paper is really important, but who even needs paper when you have infinite photoshop layers.
4. What is your artistic process like?
Usually, I have an idea of what I want to draw, scribble it down on paper, snap a picture on my phone and throw it into photoshop. I'll do some rough sketches for shapes and composition, then clean up all the linework before colouring. Sometimes I just doodle in photoshop and see where it takes me. I use a Cintiq which keeps me tied to a desk, but I think sometimes sitting at a desk helps keep me focused and away from the PlayStation.
5. Who and/or what inspires your work?
Surroundings, Music, Games, History. In Durham, I use to go cycling to all the nearby castles, priories and ruins, this always made me imagine my characters living in ruins of past civilizations. I've put a lot of that into my work.
6. What role does art play in your life? How does it change the way you view the world?
Art is a hobby, it's a job and it's fun. Art is also like a big community, especially in Newcastle. Most of my friends are artists and whether that means I get to take part in group exhibitions, have arty gatherings or make stuff with my mates, I find art to be a great way of bringing people together.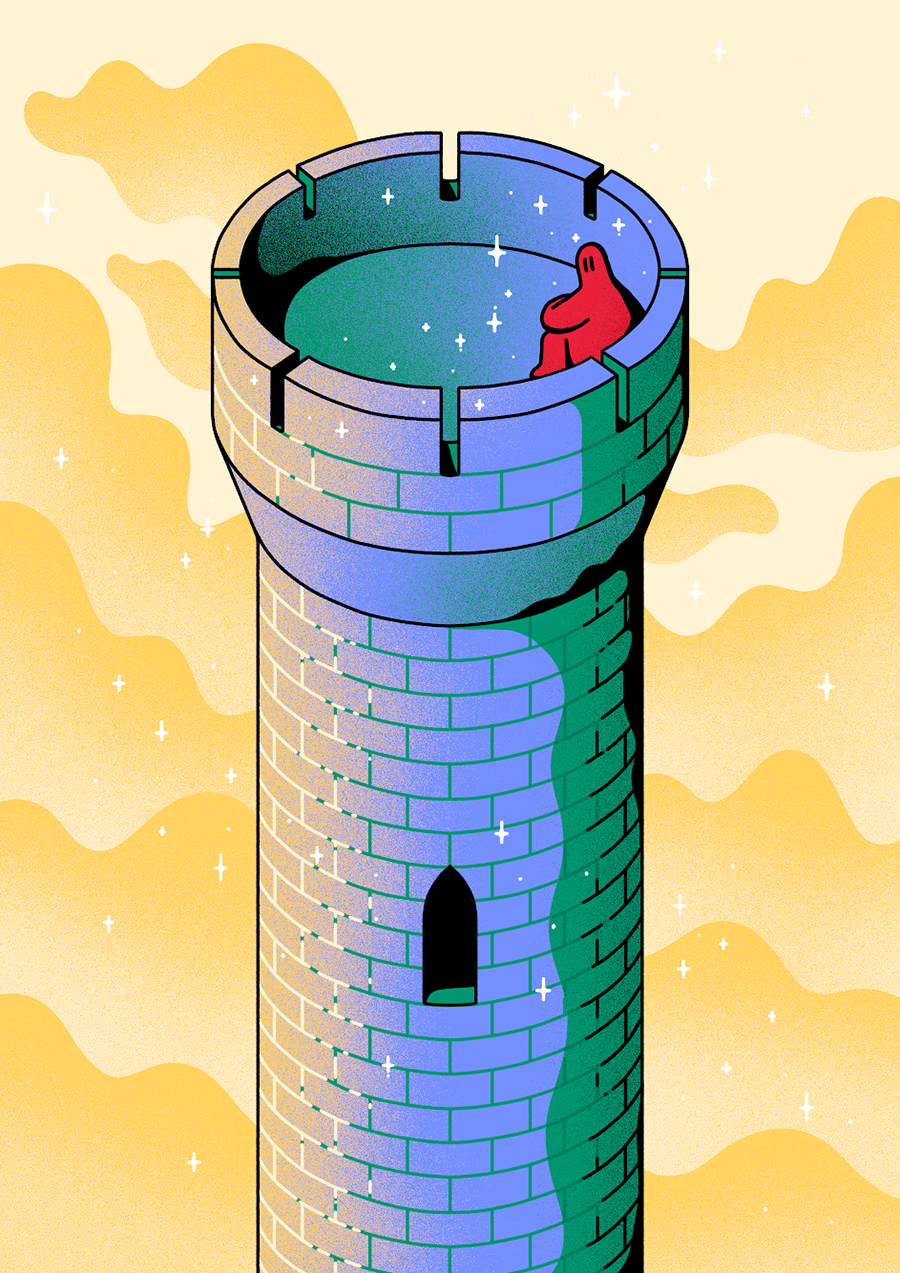 7. Where did you study?
I studied Animation and Illustration at Newcastle College.
8. Where do you see yourself in five years?
A better direction in terms of style, more detail, more colours, taking part in more exhibitions and trying lots of new things. I'd like to get better at screen printing and do more murals and maybe make some zines or even a book.
9. What about in ten?
2028? Hopefully get some biotech upgrades, more processing power in my brains, connect my brain to the internet, stuff like that.
10. What do you hope to achieve with your art?
I'd like to have a recognisable style and eventually make a living from my artwork. I'm partly doing this at the moment with my animation job, but making art for myself and having fun with it is what it's all about.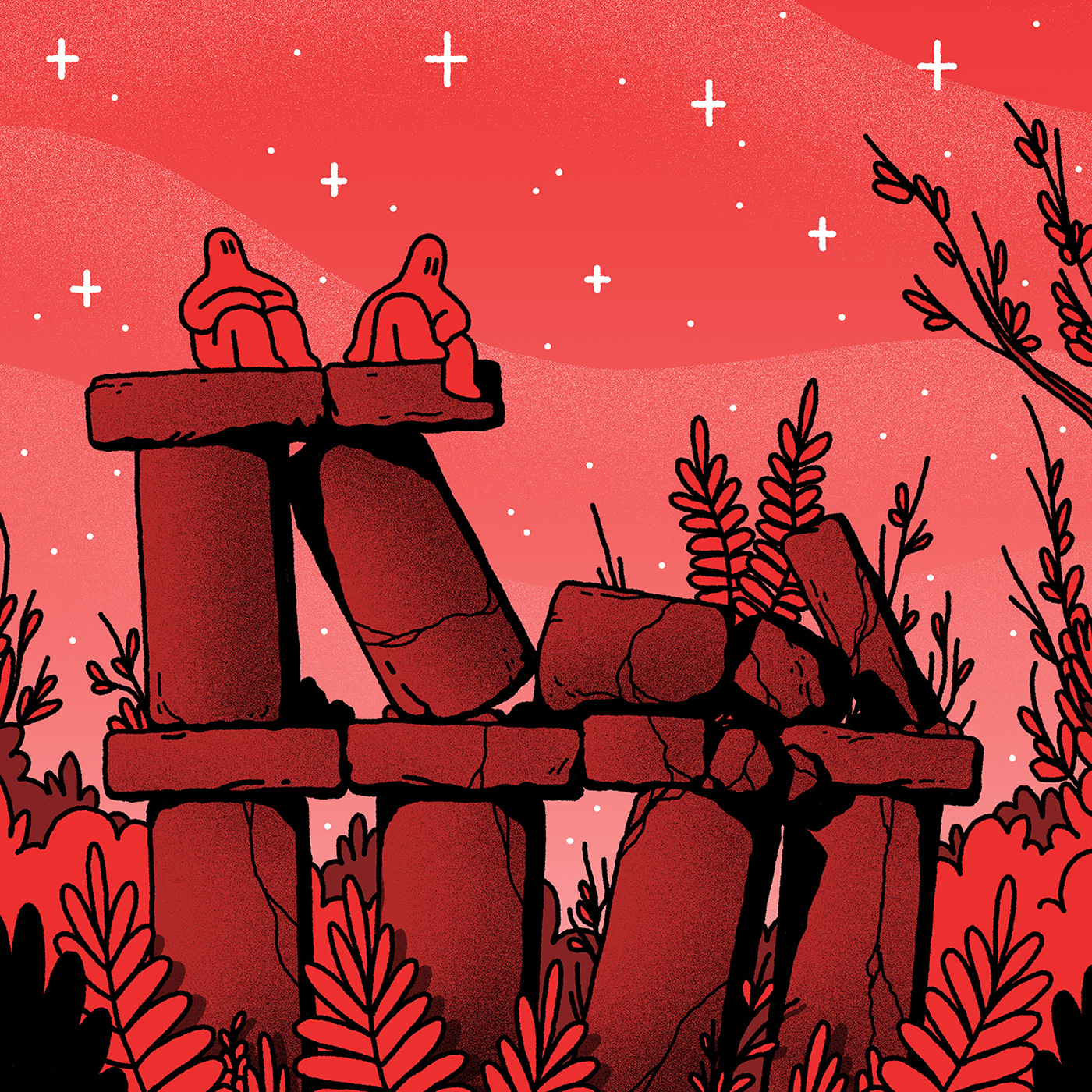 11. Now, tell us a little more about you as a person: what is your favourite food?
Donuts, actually any kind of dessert.
12. Favourite book?
I don't read much but Over the Edge of the World by Laurence Bergreen, is a crazy story.
13. Favourite genre of music?
King Gizzard and The Lizard Wizard, putting them in a genre of their own.
14. What are your hobbies?
Drums, Bass, Guitar, Cycling, Beers, Dark Souls.
15. If you weren't an artist, what would you be?
I might still be at my old job putting bits of cars together at Nissan. Scary stuff.