Instagram:
@adriesqui
Website:
www.adrianaesquivel.com
1. What's your story? Where are you from?
My name is Adriana Esquivel and I'm from Costa Rica. I currently work as a brand designer which thankfully allows me to integrate tons of illustration into my work. I also do freelance illustration on the side whenever I get the chance.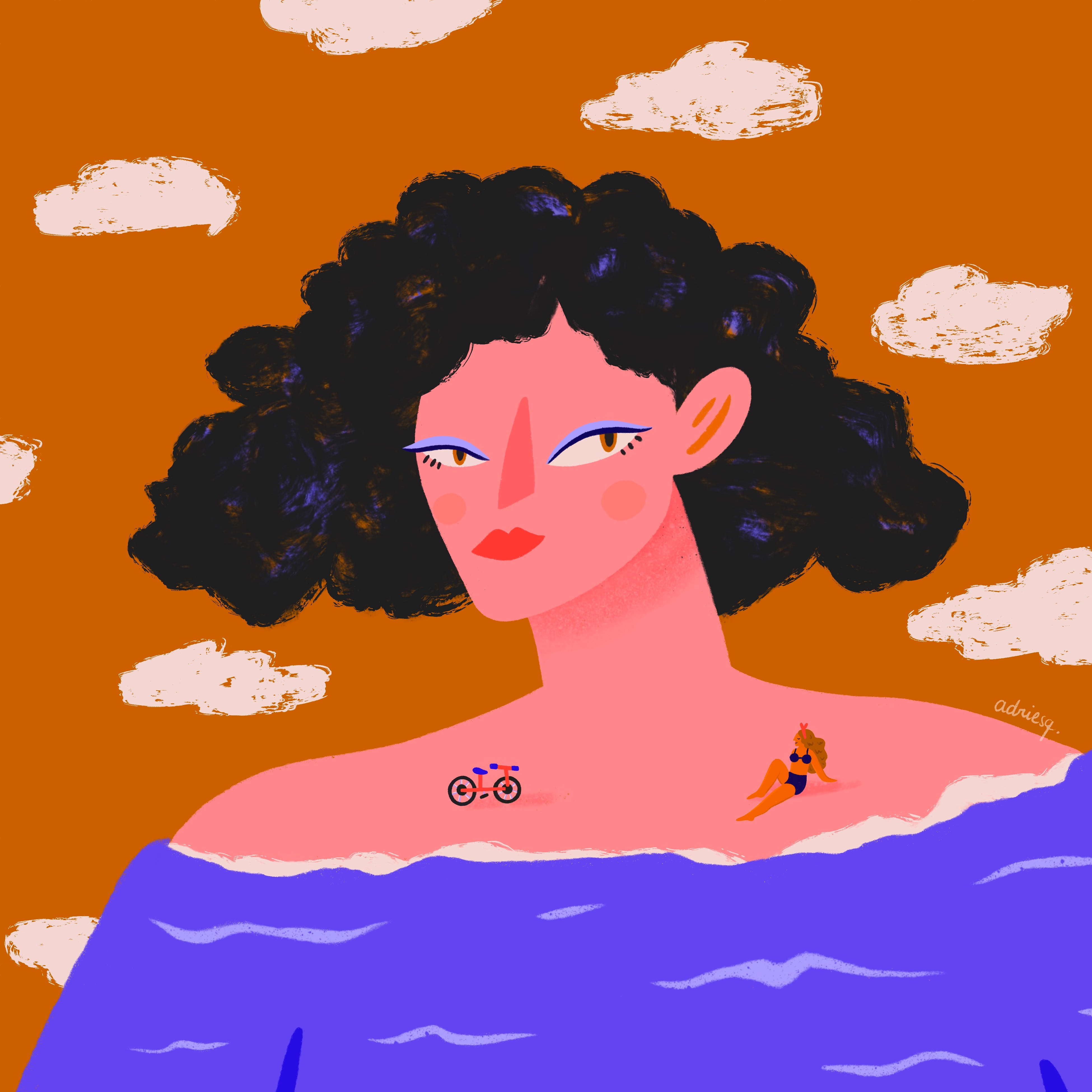 2. Tell us about your aesthetic.
I love using color and texture to set the mood of an illustration. More often than not that mood is cheerful, but sometimes a little sarcasm slips in there.
3. What is your favourite medium and why?
I love working both digitally and traditionally. Currently, I'm going through a big digital illustration phase but I love working with gouache, India ink, fineliners, and colored pencils. I like how versatile digital illustration can be and how it allows me to have a giant toolbox at my disposal on the go.
4. What is your artistic process like?
Usually, I have a pretty clear vision of what I want to accomplish with a piece, so based on that I start sketching and playing around with the composition. When I don't have such a clear idea, I look at references and try to pinpoint the look I'm going for. From there I pick a color palette and start painting!
5. Who and/or what inspires your work?
Coming from such a biodiverse place as Costa Rica, of course, I get some of my inspiration from nature. Besides that, I get a lot of references from films, books, and stories in general.
6. What role does art play in your life? How does it change the way you view the world?
Honestly, illustration to me is a form of meditation. It's a way to disconnect my brain and just be in the moment. I feel like art levels me out, it gives me perspective and makes life more enjoyable.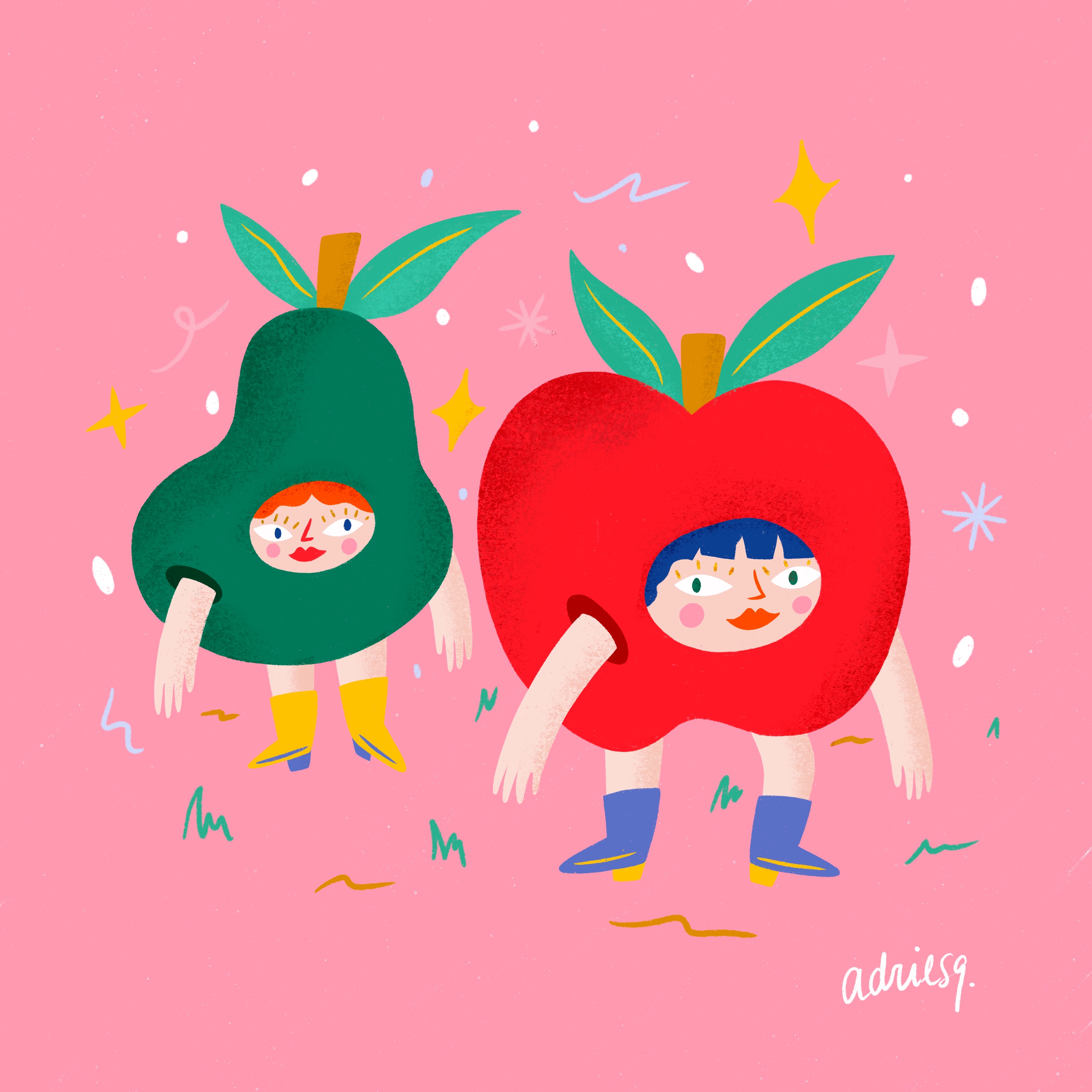 7. Where did you study?
I studied Advertising Design at Veritas University here in Costa Rica. It was a very diverse program that had everything from graphic design theory, to anatomical illustration, animation and film.
8. Where do you see yourself in five years?
I would like to shift the bulk of my work to being illustration related. Always incorporating brand design, editorial design and packaging in the mix. Whether that be by becoming a full-time freelance illustrator or finding a different balance at work, I hope that's where I'm going. I'd also like my illustration style to keep evolving, adding new elements to my repertoire as I keep learning.
9. What about in ten?
I hope in ten years I am happy with the work I'm doing and appreciative of the family and friends I have around. I'd like to collaborate as much as possible and make products that brighten up people's lives.
10. What do you hope to achieve with your art?
It's hard to predict how people will react to your work, but I hope it brings people joy. I hope they feel good when they look at it and it bolsters their imagination.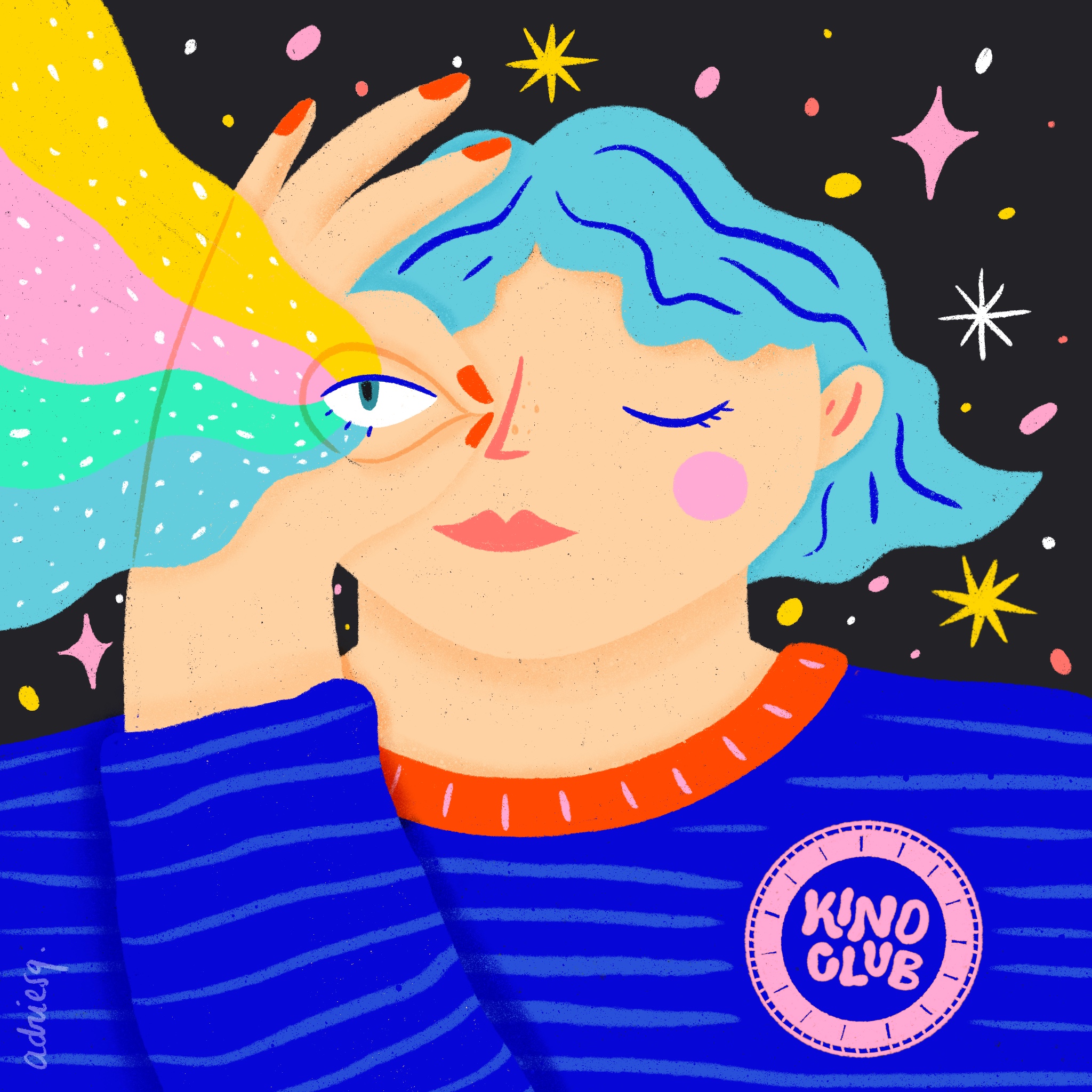 11. Now, tell us a little more about you as a person: what is your favourite food?
I used to not like sushi very much but now I love it! Also, sweet potato fries. <3
12. Favourite book?
I love all the Harry Potter novels, but also Pride and Prejudice, and Persuasion by Jane Austen. It's hard to pick!
13. Favourite genre of music?
I think pop is the genre that encompasses most of the music I like, it's anything from upbeat 90s pop to more melancholy indie-pop. But honestly, it's a bit of everything. Here are a few artists I love: Florence and the Machine, Phoebe Bridgers, Lucy Dacus, Alvvays, First Aid Kit, Lizzo, Phoenix.
14. What are your hobbies?
I love going to movies, reading and playing tennis.
15. If you weren't an artist, what would you be?
When I was little, I wanted to be either a doctor, vet or writer. Really though, I'd love to own something like a bookshop/stationary store. Those places make me so happy and are such nice environments to build community.