Instagram:
@afera_handmade
Etsy:
www.etsy.com/shop/alifera
1. What's your story? Where are you from?
My name is Alina and I am from Riga, Latvia. I used to live and work in Barcelona, Spain when studying at university (I have a bachelor degree in tourism management). About 2 years ago I learned how to embroider via Internet tutorials, and have been embroidering ever since. It used to be one of my hobbies in the beginning, and luckily, now it's my full-time job.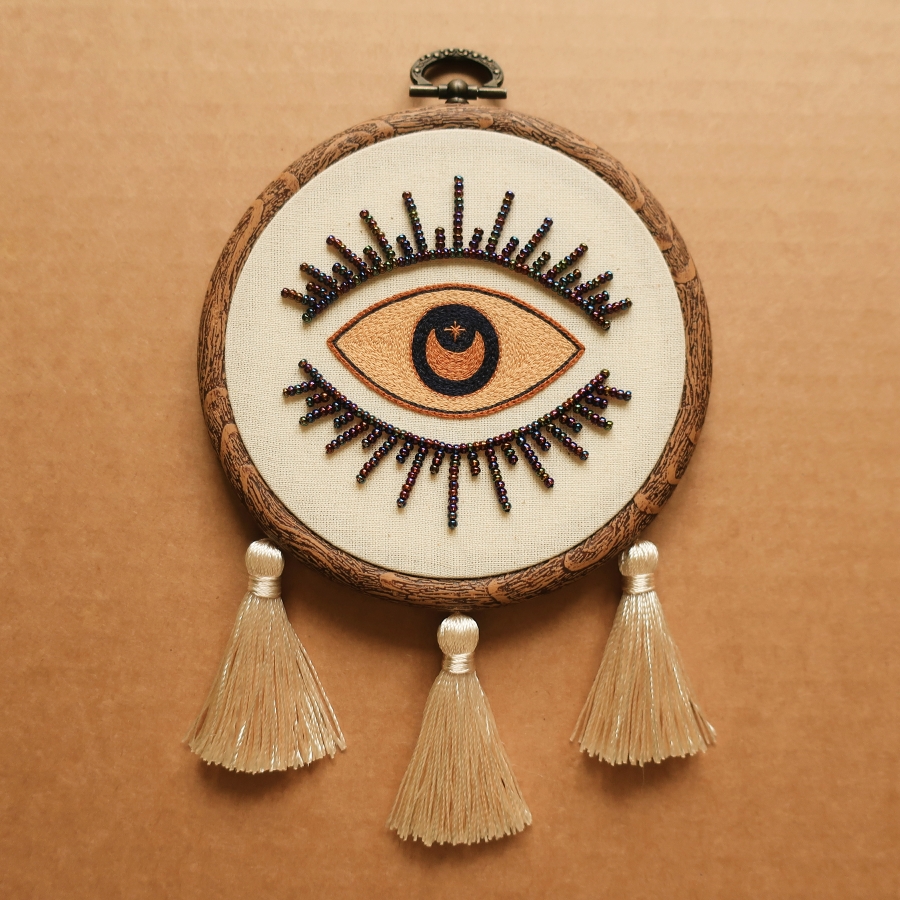 2. Tell us about your aesthetic.
I cannot say for sure what I am most attracted to when creating designs, because I am all over the place, but I guess - nature, anatomy, stars, animals... See what I mean?
3. What is your favourite medium and why?
I love using 100 % cotton thread on 100 % cotton fabric. Sometimes I also use acrylics and watercolors to add some shading or some vivid colors. Recently I have also started using Czech glass beads in my work.
4. What is your artistic process like?
When I have an idea I want to pursue, I usually make a rough sketch in my notebook, then, after I think everything through, I make a stencil, so that I would be able to transfer it onto fabric later. I usually use carbon paper with wax to transfer all my designs onto fabric and then, after they are transferred, trace them with a black pen to make all lines more prominent, and voilà, ready to stitch.
5. Who and/or what inspires your work?
I am always inspired by everything around me.
6. What role does art play in your life? How does it change the way you view the world?
Embroidery is my full-time job at the moment, so it plays a huge role in my life since it is what I do every day. When I started posting my works online I could not even think that so many people are going to like it. Support that I receive every day keeps me motivated to keep doing what I do. I am so happy that there are people who enjoy seeing my work, no matter how weird or creepy it may be.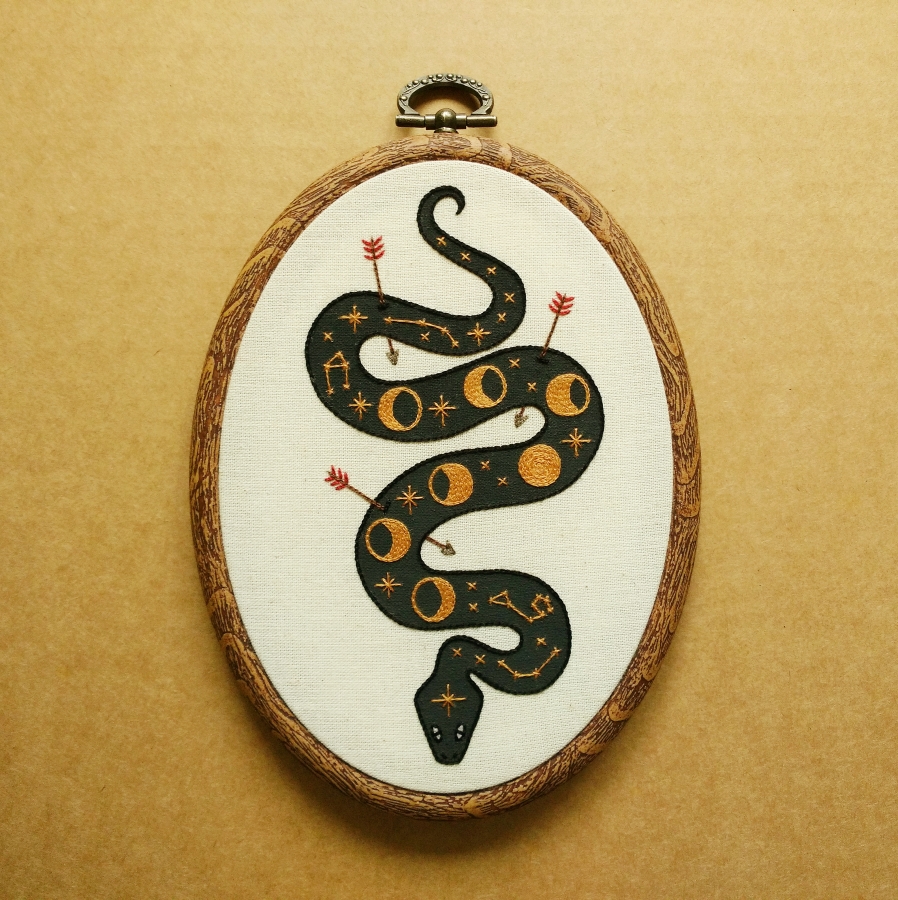 7. Where did you study?
I did my bachelor at ISMA University in Riga, Latvia.
8. Where do you see yourself in five years?
I have no idea. If you told me a few years ago that embroidery is going to be my full-time job, I would not believe you. So, hopefully, I will still be able to do what I love.
9. What about in ten?
Oh, that is easy! In ten years I will be married to an amazing man who does not know about my existence yet and we will be traveling the world with our dogs. Not bad, eh? But anyway, who knows what is going to happen in a decade.
10. What do you hope to achieve with your art?
I hope my work will inspire people to start embroidering.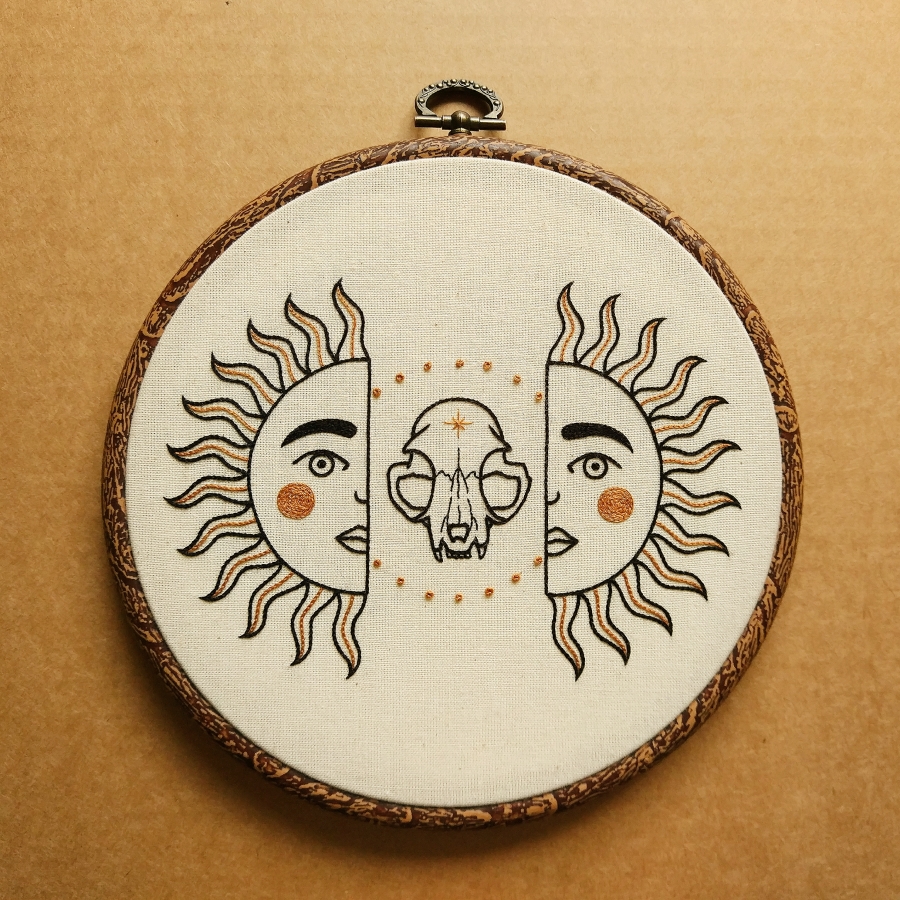 11. Now, tell us a little more about you as a person: what is your favourite food?
I looove meals that include garlic as one of the ingredients. Oh, and pineapple. Hawaiian pizza with garlic sauce? Yes, please! I also like "vareniki" with cherries. And I really want to try salted pretzels in chocolate, is it weird?
12. Favourite book?
"Crime and punishment" by F. Dostoyevsky
13. Favourite genre of music?
It depends on my mood, but lately, I have been listening a lot to indie-pop and indie-rock.
14. What are your hobbies?
Petting my dog. And some less exciting hobbies are - traveling and exploring new places, reading books, watching movies, drawing and some others. Oh, did I mention petting my dog?
15. If you weren't an artist, what would you be?
A panda hugger, obviously.