Instagram:
@agnesricart
Facebook:
www.facebook.com/agnesricartillustration
Behance:
www.behance.net/agnesricart
Website:
www.agnesricart.in
1. What's your story? Where are you from?
Hi, I am Agnes Ricart, an illustrator and artist born & based in Valencia, Spain. I studied Fine Arts in Spain and in the UK, and also got an MA on Art Production. I combine my illustration work with freelance graphic design.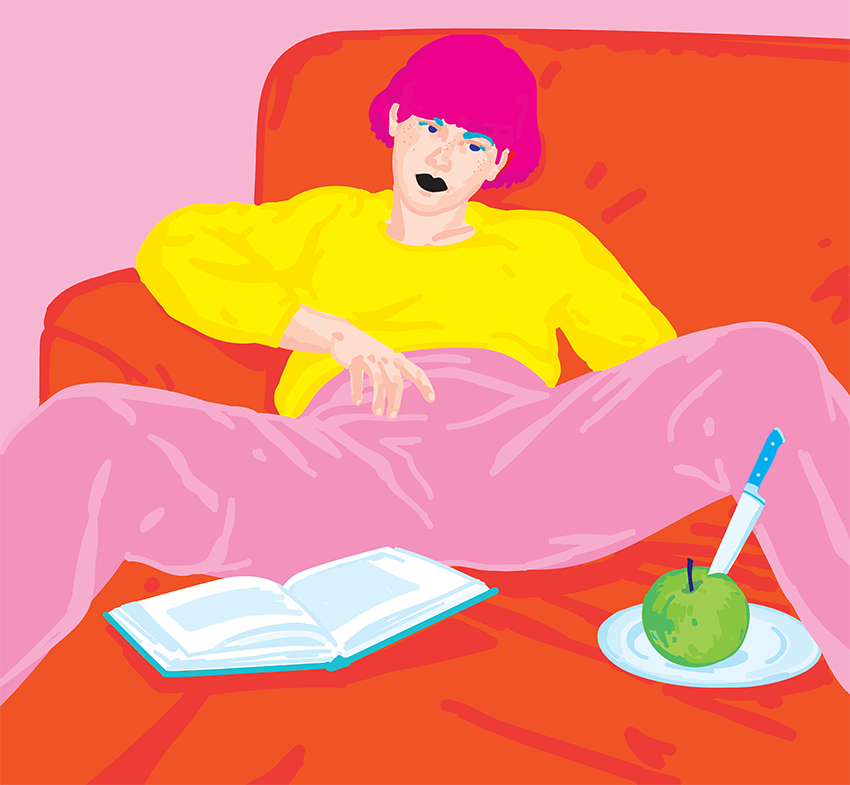 2. Tell us about your aesthetic.
I love to use highly saturated colors in order to create vivid images that go straight into the eye. About composition, I aim to develop edgy images, trying to get uneasy points of view that increase the interest and complexity of the illustration. Lately I've been into creating kinda hard color combinations, 'cause I feel that normal colours are boring.
3. What is your favourite medium and why?
My favorite medium varies all the time, depending on my work and life flow. At the moment, I love the neatness and chromatic possibilities that the digital software can offer.
4. What is your artistic process like?
I usually get a sudden idea on my mind and search for visual support to develop it. I look for online images or review my own picture albums to get a better approach for it. I study different shape options and try out a bunch of compositions before starting with the color development, which is usually based on a limited palette that defines my style and aesthetic.
5. Who and/or what inspires your work?
My work is inspired by any type of visual experience, from daily sunlight to textile pieces, cookie envelopes or classic artworks.
6. What role does art play in your life? How does it change the way you view the world?
Since the creative force is the engine of human's life cycles, I believe that the art experience is inherent to myself.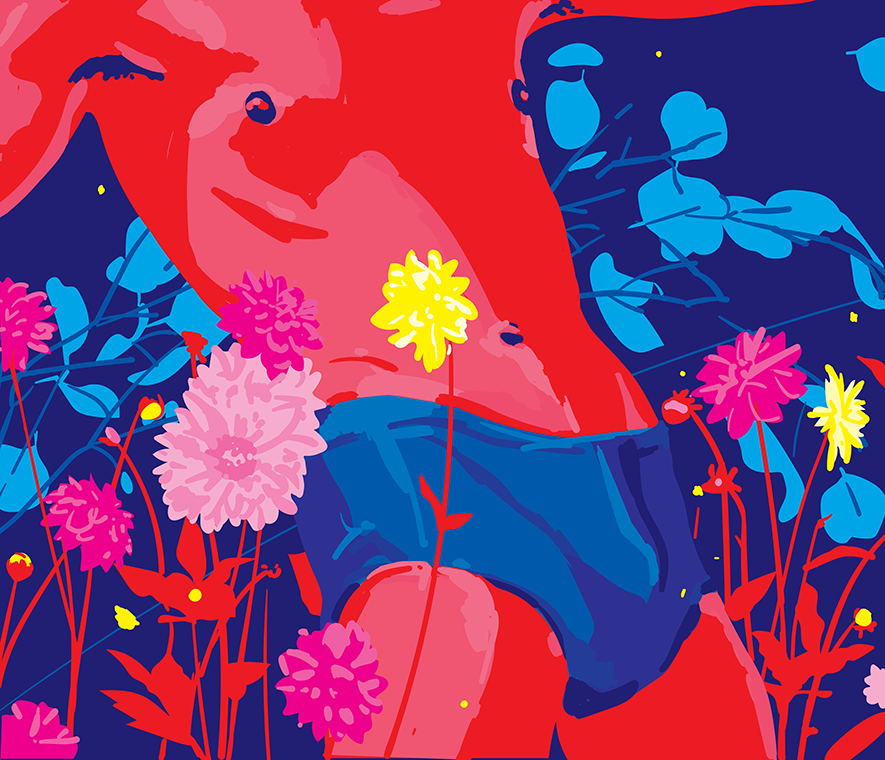 7. Where did you study?
I studied at the spanish UPV (Polytechnic University of Valencia) and the UCA (University for the Creative Arts) in the UK.
8. Where do you see yourself in five years?
I'd like to combine my digital illustration work flow with organically handmade painting, ideally using a big scale.
9. What about in ten?
Probably the same, but located in a big studio on the countryside and with some babies around.
10. What do you hope to achieve with your art?
I hope to improve both my emotional and psychological perception and impact on the world I live in.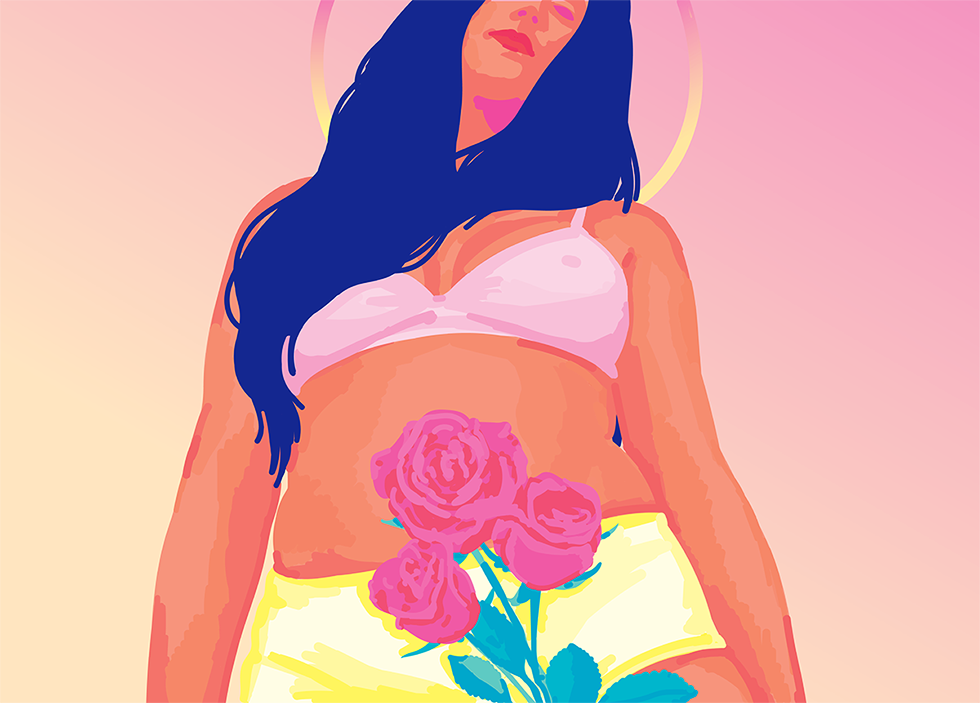 11. Now, tell us a little more about you as a person: what is your favourite food?
Anything plant-based with loads of spices!
12. Favourite book?
Psychology and Alchemy by Carl Jung.
13. Favourite genre of music?
I have many ones! Folk, electronic, pop, or anything experimental.
14. What are your hobbies?
I love cooking vegan food and doing long walks in nature.
15. If you weren't an artist, what would you be?
I'd be either a psychoanalyst or a chef. And I would definitely become a botanist when retired.