Instagram:
@aimeebetts
Website:
www.aimeebetts.com
1. What's your story? Where are you from?
I grew up in a small town in Leicestershire called Ashby De La Zouch, located in the middle of England and the furthest point away from the sea in any given direction. On reflection, there was always a sense of trade and people passing through. I moved to London 10 years ago to study my MA and I ended up staying. Since graduating my practice has developed and become niche, but I've managed to find an audience for my work. I've designed textiles for fashion, interiors and contemporary craft. I teach part-time alongside my practice. It's not unusual for me to be juggling 3 or 4 jobs at a time. I love waking up each day and doing something different. When I'm not teaching I work from my home studio in South East London.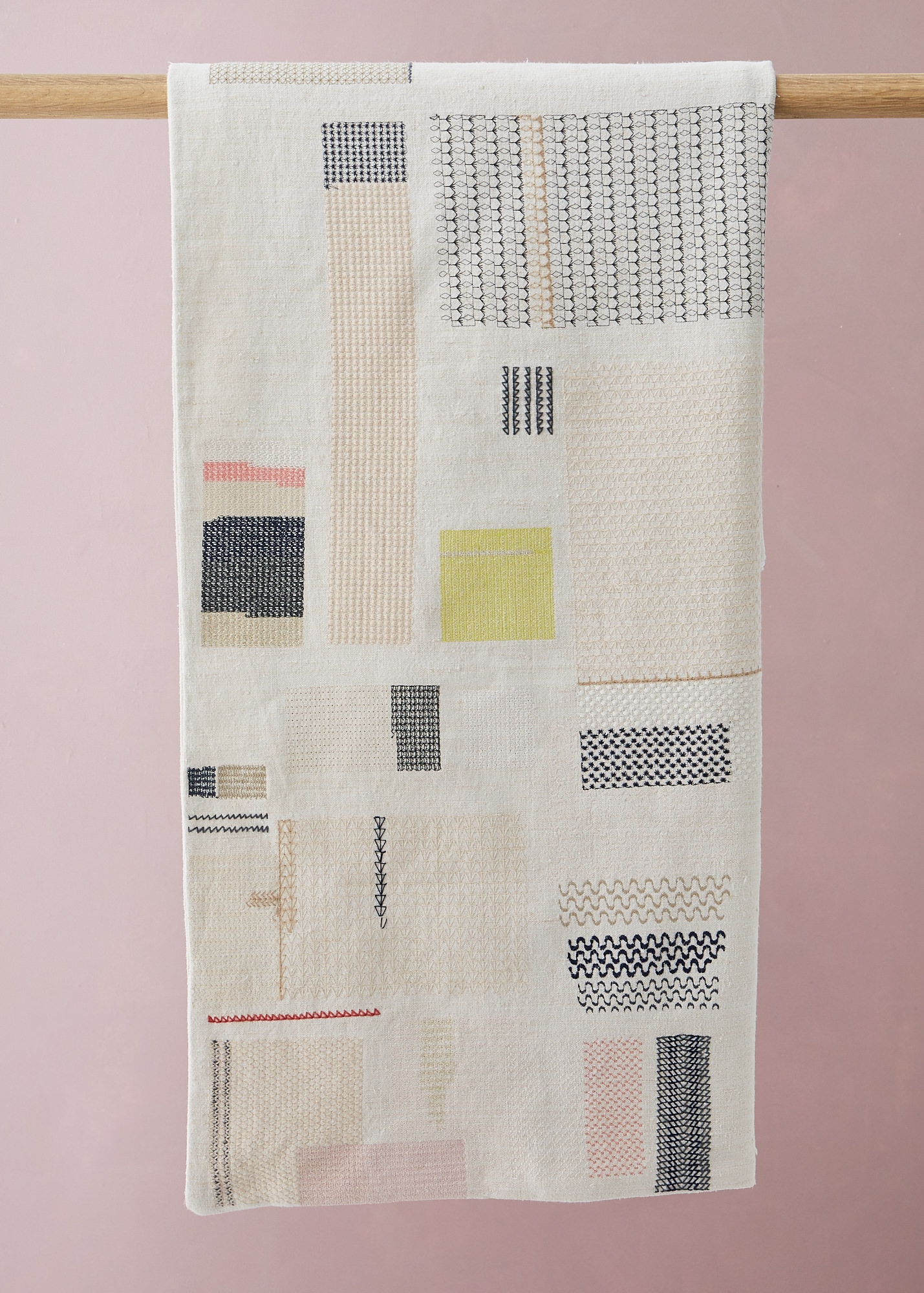 2. Tell us about your aesthetic.
My aesthetic is feminine without the fuss. I apply decoration and adorn surfaces with braiding and embroidery. I like clean lines, simple geometry and materials that are fit for purpose. I work with soft complementary colours and natural materials such as linen, wool, oak and leather.
3. What is your favourite medium and why?
My favourite medium is anything that can be described as a cord. This includes thread, yarn, ribbon, leather, tape, rope or strips of fabric. I prefer to work directly with the medium. I'll 'sketch' with the cord by pinning, taping or stitching it to the surface until I get a result that I'm happy with. There are lots of unravelling and undoing along the way.
4. What is your artistic process like?
I visit museums for inspiration looking for objects that resonate with me. I sketch and take photos and study the materiality. I also look at 'How To' books to learn new techniques. Recent book purchases include the Dryad Press leaflets 'Plaited Raffiawork' and 'Netting', originally published in Leicestershire. After the research stage, I then choose colours and materials. It can take a long time to source the right qualities. When the colours and materials are ready I begin sampling. Here I'm testing the concept, scale, and weight of an object whilst making sure the various components work together. I will make a lot of samples and edit as I go along, getting rid of things that don't make sense until I finally arrive at something that works.
5. Who and/or what inspires your work?
My work is process-led and is inspired by materials, tools and machinery. It's important for me to question the properties of the materials and challenge the way that tools and machines are used.
6. What role does art play in your life? How does it change the way you view the world?
When I look at the work of other artists I want to know how it is made. My eyes zoom in like a macro lens. I look at the details and the construction and then the object and meaning last. When I see a beautiful colour palette it takes my breath away. For me, art has to be someone's original interpretation and response to their surroundings. It's no good recreating something that already exists.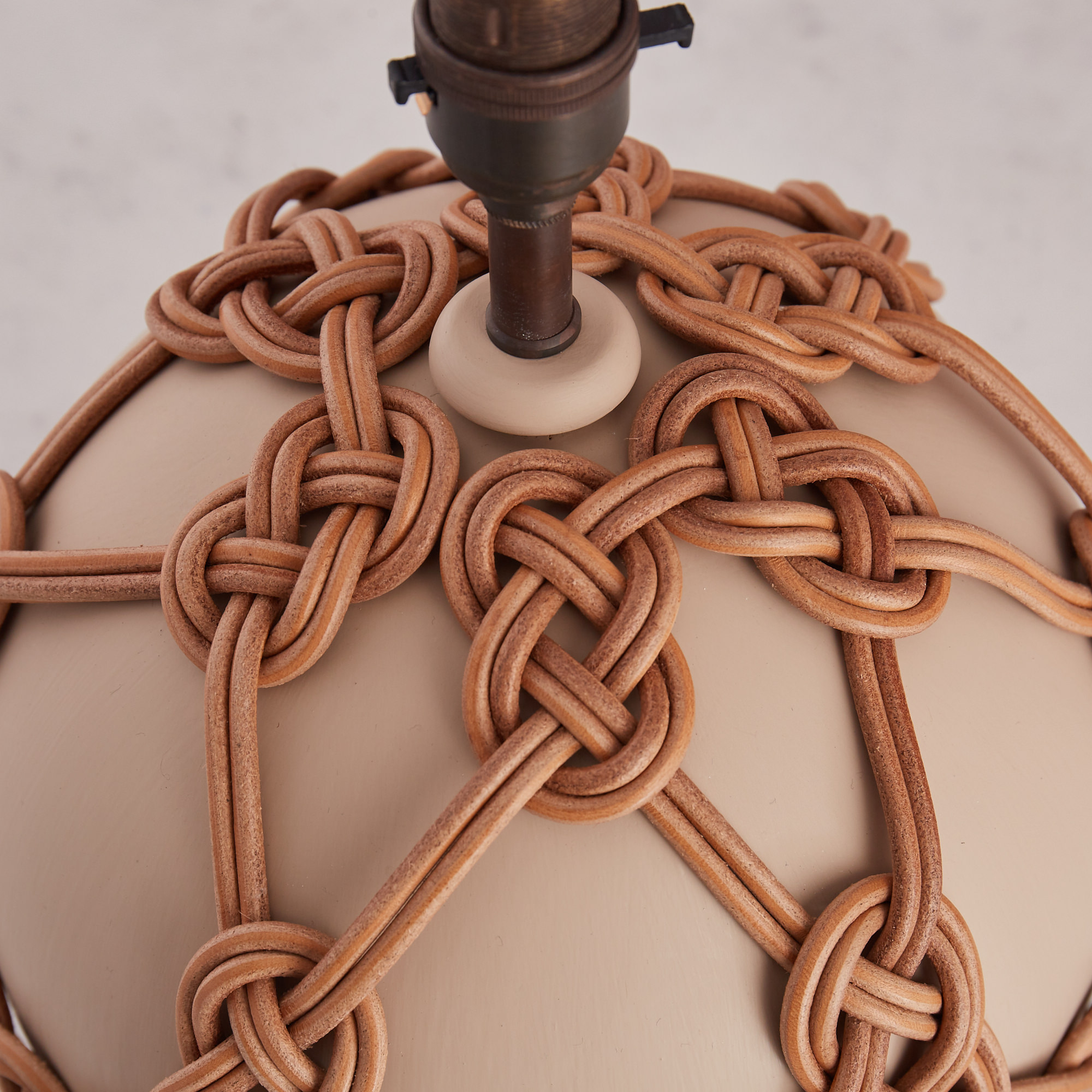 7. Where did you study?
I studied Textiles at Loughborough University and then went on to do an MA in Mixed Media Textiles at the Royal College of Art. I also have a teaching qualification from the University of the Arts London (UAL). I'm a perpetual student and love learning.
8. Where do you see yourself in five years?
I'd like to see a different context for my work. I'd like to show the audience that textile ideas go beyond fabric.
9. What about in ten?
In ten years time, I'd like to be working in a bigger studio packed with interesting machines, working with creative people, and engaged in a meaningful and sustainable practice.
10. What do you hope to achieve with your art?
My environment directly influences me and I think it's important that a space reflects a person's values. I hope my work adds to and improves the atmosphere of a space through colour, texture, material and craftsmanship.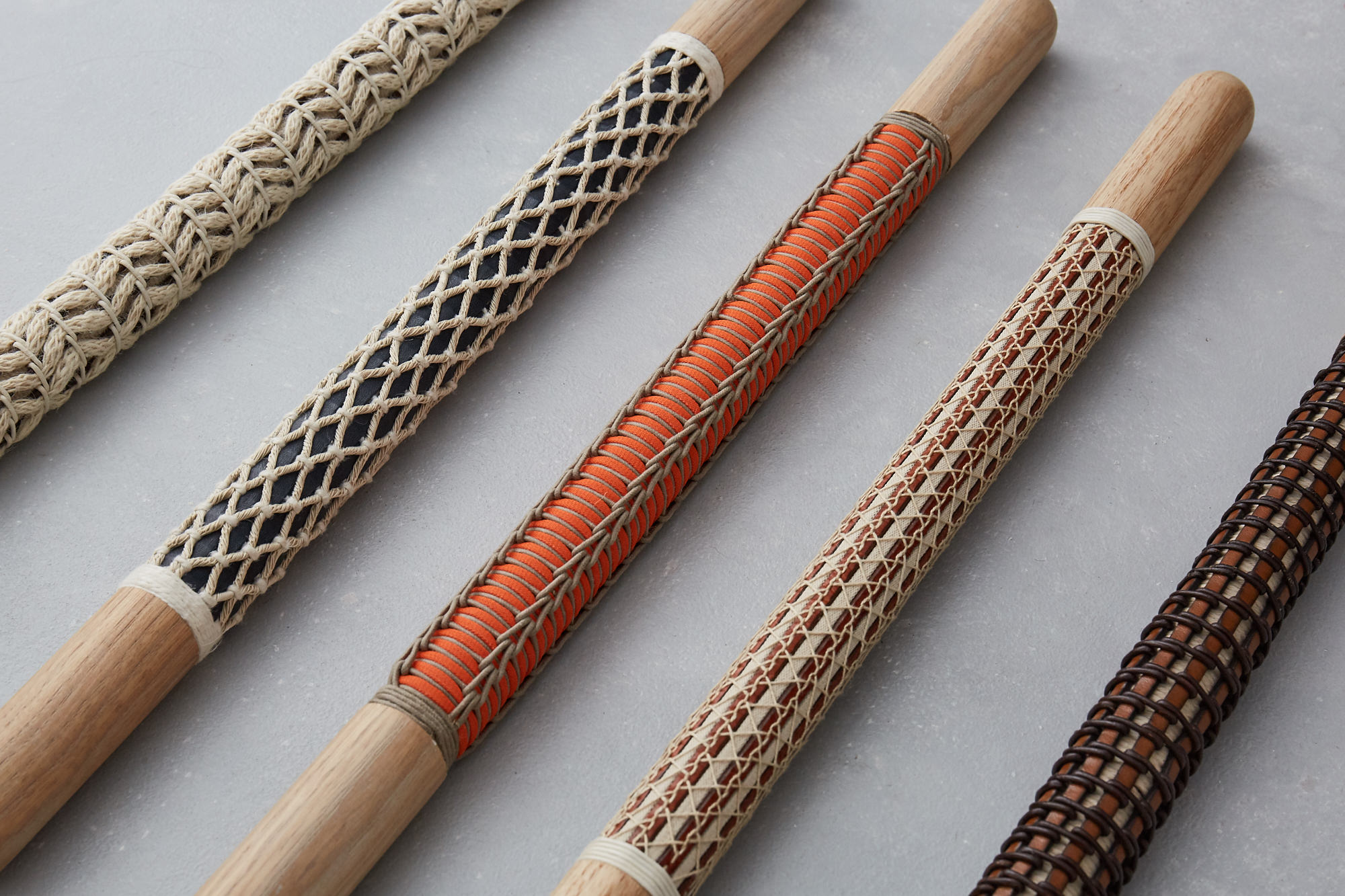 11. Now, tell us a little more about you as a person: what is your favourite food?
At the moment I'm eating simple vegetarian food, but my favourite food of all is chips!
12. Favourite book?
A really great book is 'Interlacing: The Elemental Fabric' by Jack Lenor Larsen and Betty Freudenheim.
13. Favourite genre of music?
Alt-rock. P J Harvey and Radiohead.
14. What are your hobbies?
I keep moving with yoga and running.
15. If you weren't an artist, what would you be?
If I weren't an artist I'd be an engineer. I like problem-solving and figuring out how things work.