Instagram:
@albablazquezyo
Facebook:
www.facebook.com/albablazquezyo
Tumblr:
alba-blazquez.tumblr.com
1. What's your story? Where are you from?
I'm from Madrid, Spain. I've never studied fine arts, so I've learning on the fly. I doodle since I can remember and I've never stopped and I hope it stay that way forever.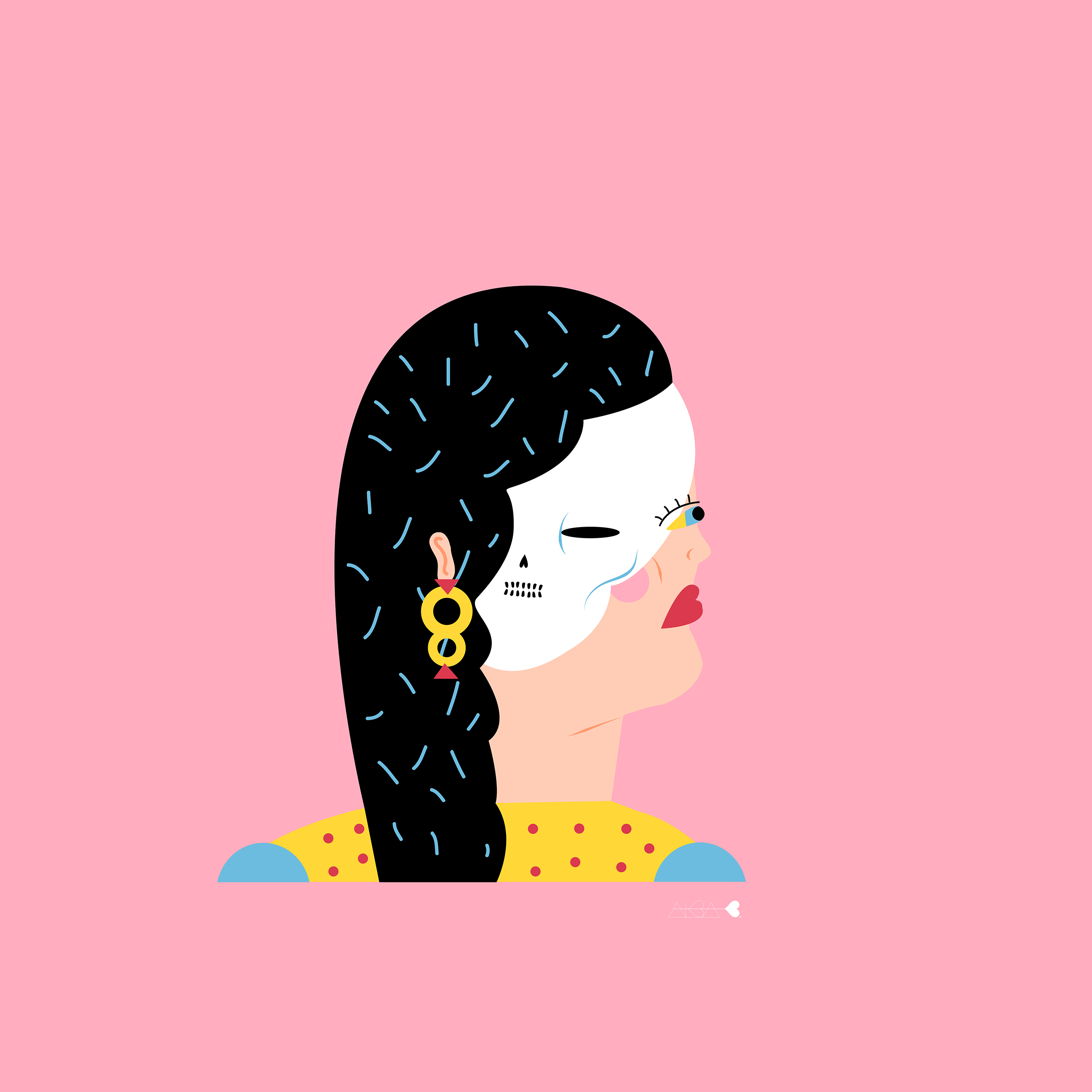 2. Tell us about your aesthetic.
I'm very influenced by pop art, lowbrow surrealism, 90's world, etc. It's colorfull and whimsical.
3. What is your favourite medium and why?
My favorite medium is digital, it's cheap and I can change my mind thousand times, still always start from a quick pencil drawing.
4. What is your artistic process like?
It's such a chaotic and fun process, sometimes it's frustrating but always try to be productive or something.
5. Who and/or what inspires your work?
I am very enthusiastic and inspires me many things around me: exhibitions by emerging artists, commercials, learn about what was done before and be very attentive to what is done now.
6. What role does art play in your life? How does it change the way you view the world?
I do what I do almost as therapy. Abstract thoughts flood my head and I have found this way to express them. it is necessary for me what I do.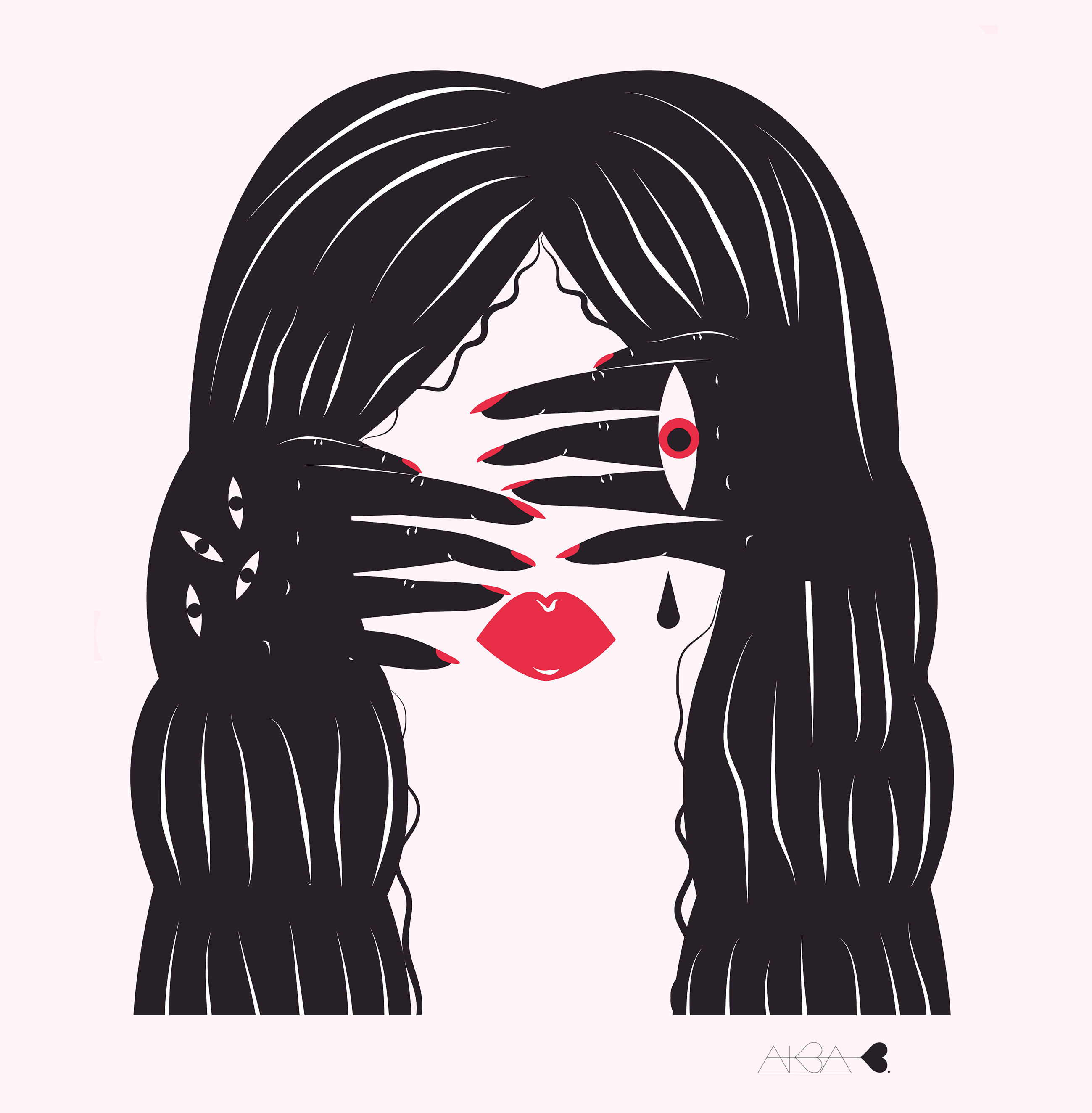 7. Where did you study?
I have always studied in public schools. I have always been considerated "bad" student. I return to my studies and did what I liked and I started to get very good marks.
8. Where do you see yourself in five years? Working in an agency?
I see myself working in an agency in the creative department, outside Spain (I have to improve my english for that, haha)
9. What about in ten?
traveling a lot around the world and being a creative director at a publishing house.
10. What do you hope to achieve with your art?
create any sense to the viewer. Tell a story to someone.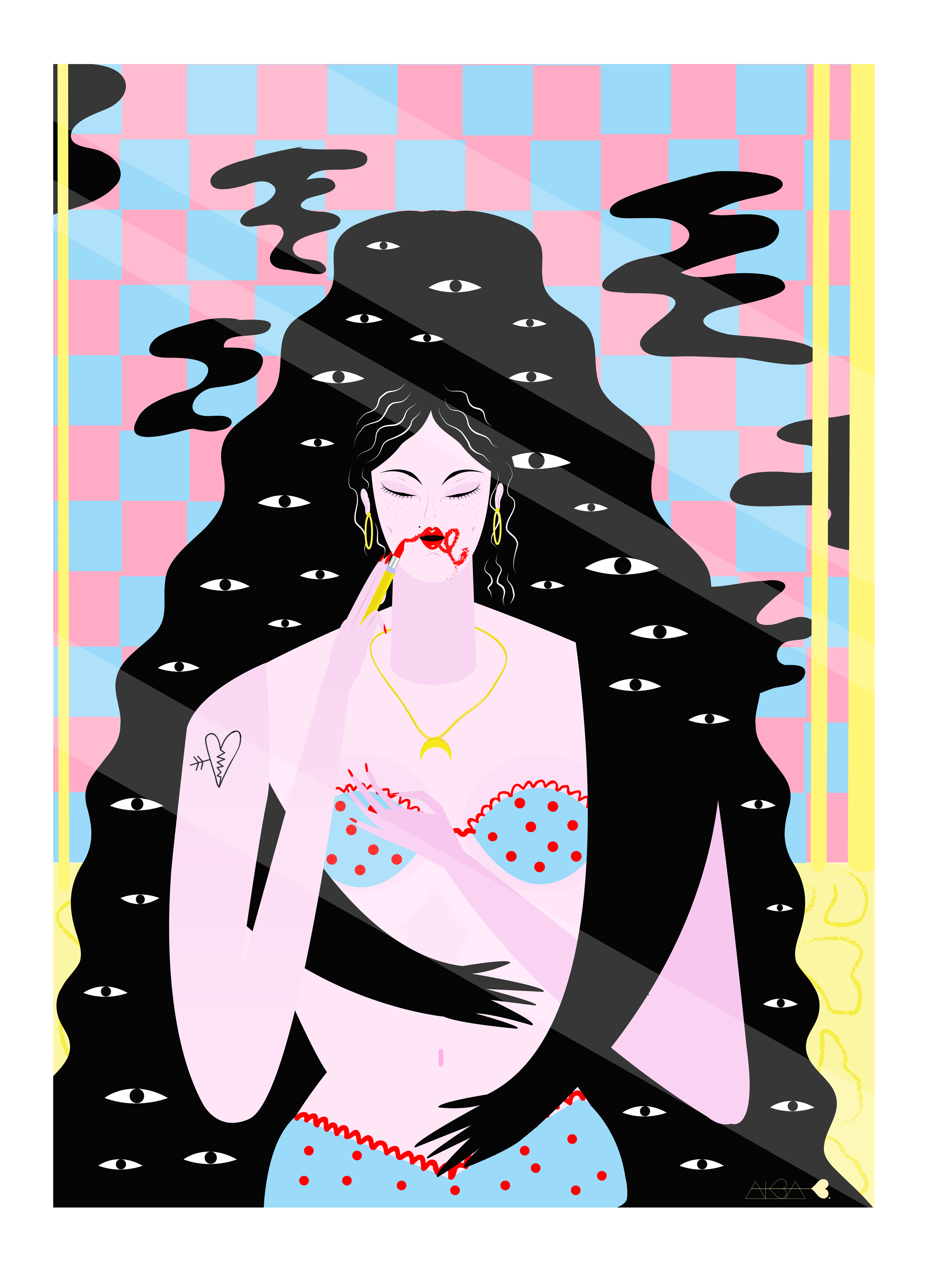 11. Now, tell us a little more about you as a person: what is your favourite food?
I have many favorite foods, but not long time ago I discovered matcha tea waffles with some piece fruits...delicious. And of course, P I Z Z A.
12. Favourite book?
It is difficult, but I will say black hole by Charles Burns.
13. Favourite genre of music?
Just one? impossible! now I hear a lot neo psychedelic.
14. What are your hobbies?
I take photos, I travel whenever I can, I write silly stuff and I cuddle my dog.
15. If you weren't an artist, what would you be?
I don't know...an astronaut, sportowman or a clown, I really don't know.