Instagram:
@alconic
Twitter:
@alconic
Facebook:
www.facebook.com/andrea.manzati
Tumblr:
andreamanzati.tumblr.com
1. What's your story? Where are you from?
I was born near the Garda Lake and lived almost all my live here in the country near Verona.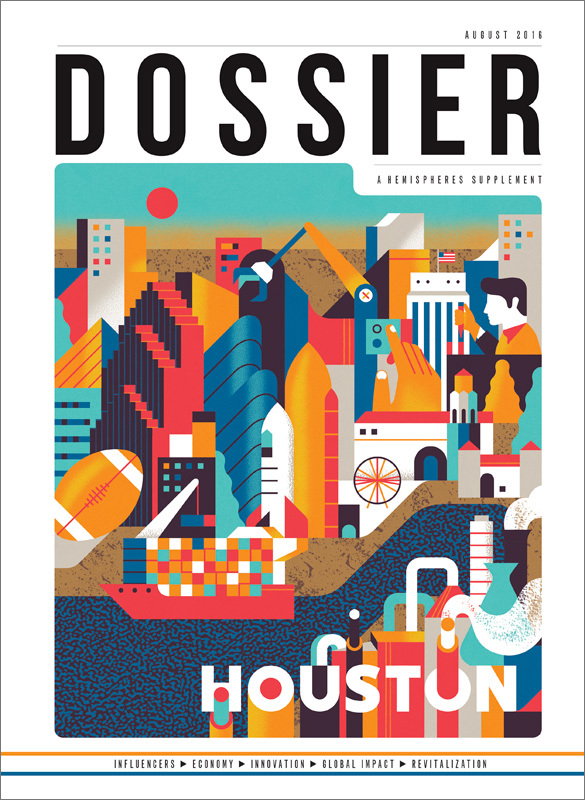 2. Tell us about your aesthetic.
I love geometric and simple shapes and I like to get my hands dirty using ink and brushes, mixing digital and analog elements together. Sometimes I also use plasticine for my artworks. This is because in the past I've worked in a studio where we created stop motion animations using plasticine.
3. What is your favourite medium and why?
I mix digital with handmade elements. I use Illustrator and Photoshop for the digital part and various brushes, inks and different kind of paper for the analog one.
4. What is your artistic process like?
I start with brainstorming ideas on paper, then I propose to the client some sketched roughs. After the client have selected one of the directions, I start working digitally and at the very end I add some handmade elements to the final artwork.
5. Who and/or what inspires your work?
I'm inspired by everything. Nature, people, movies, books…
6. What role does art play in your life? How does it change the way you view the world?
Art is the most important thing for me, and it has always been part of my life since I was a child. I was living in an old country house a bit out of this world and in rainy days I was drawing all the time. An artistic view implies to view things differently, to always be curious and to and reach beauty in the things you do in life.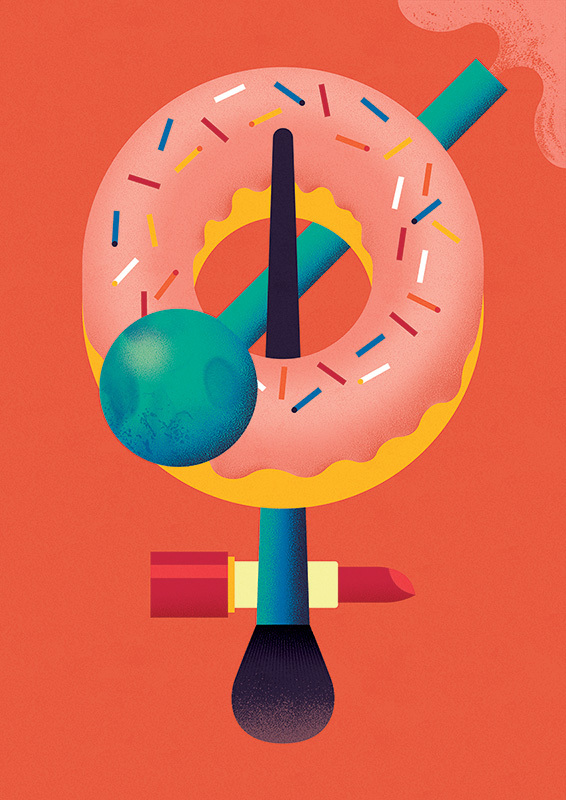 7. Where did you study?
I've studied graphic design here in Verona. I didn't go to university and started working in design studios right after school. After many years I've decided to focus my career entirely on illustrations and started freelancing in 2012.
8. Where do you see yourself in five years? Working in an agency?
I hope to have improved a lot. Not interested in working in an agency as I like the freelancer life but I hope to find a place to work together with other people. Most of all I hope to be happy!
9. What about in ten?
The same as above plus I hope the to have a family.
10. What do you hope to achieve with your art?
It's really nice to be able to leave a message to other people with your art. I also try to create artworks that attracts because of their aesthetic.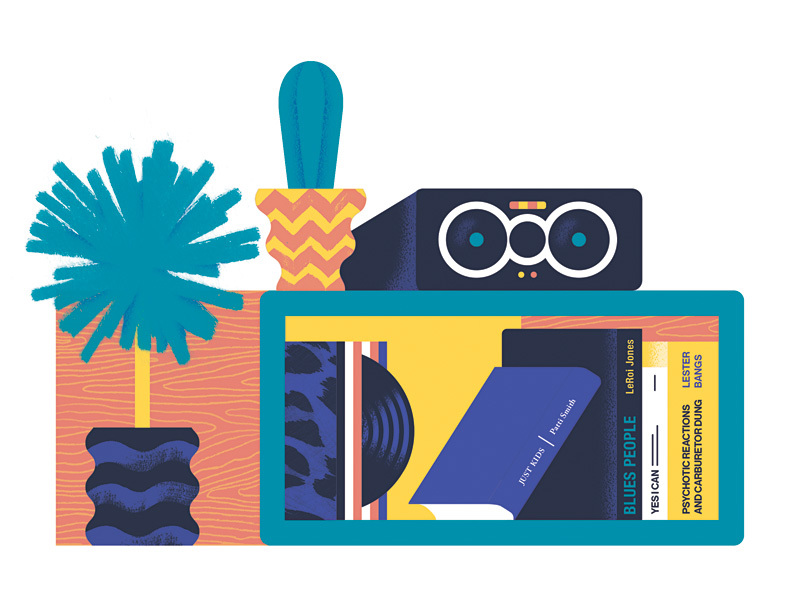 11. Now, tell us a little more about you as a person: what is your favourite food?
Pizza, of course! I also love mushrooms.
12. Favourite book?
I read a lot! I'd say that one of my favourite book is Set This House in Order: A Romance of Souls by Matt Ruff
13. Favourite genre of music?
I love electronic music, 80's and 90's and sometimes I listen to jazz tunes. Recently I'm a lot into the synthwave/retrowave genre.
14. What are your hobbies?
I love plants and nature. I have lived all my childhood in the country and helped my parents since a very early age so I like to take care of plants and veggies.
15. If you weren't an artist, what would you be?
As I love plants, a gardener!