Instagram:
@aldocrusher
1. What's your story? Where are you from?
I'm a Mexican graphic designer focused in illustration and motion graphics. I grew up in Mexico City and lived there for 28 years, I'm currently living in San Francisco working as a Brand Illustrator for Uber. I also work as a freelance illustrator for diverse clients and brands.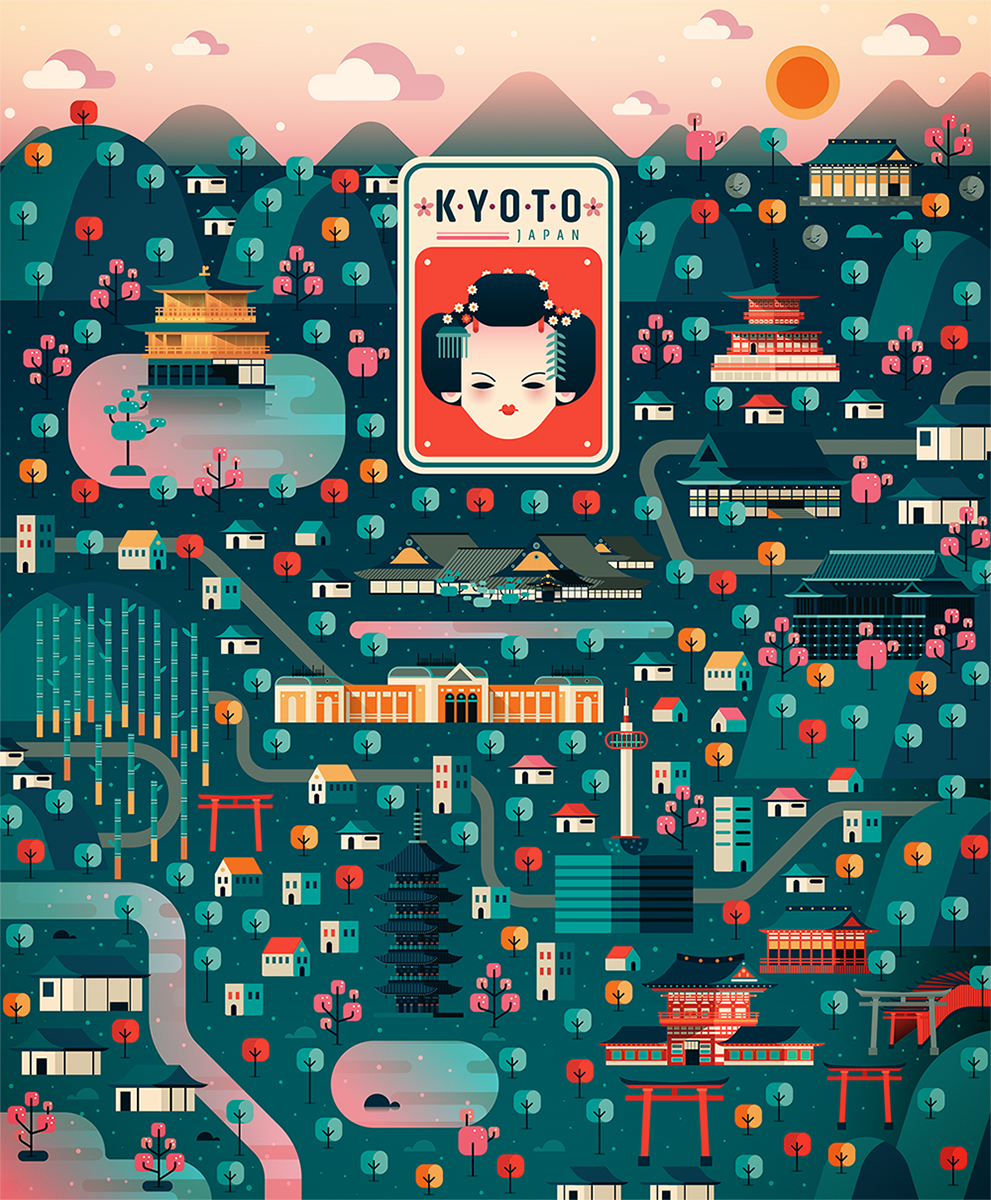 2. Tell us about your aesthetic.
It depends on what I'm working on, but I usually describe it as very geometric, using basic shapes combined with a vivid use of colors. I define it as simple but at the same time complex. I use basic shapes to create my illustrations but I like to add a lot of detail to them that they become complex compositions.
3. What is your favourite medium and why?
Most of my work is digital. I must say Illustrator is my favorite tool and sometimes I use Photoshop to add texture and adjust colors. But I really want to go back and draw by hand. I like acrylics and pastels.
4. What is your artistic process like?
The process depends on the project. Everything is different. For example, when I'm doing a map illustration I collect impressions from the different regions, looking at the culture, architecture, skylines, weather and lifestyle, in order to get a feeling for the city. When it comes to editorial work and other pieces, I spend a lot of time thinking about ideas in my head before and after that, work directly in the computer.
5. Who and/or what inspires your work?
I get inspiration from everything I see, movies, cartoons, books, taking long walks around the city, putting attention to details, even people. The internet is a good source for inspiration but I try to get away from it, the best ideas come when I'm not in front of a monitor.
6. What role does art play in your life? How does it change the way you view the world?
Art keeps me motivated in everyday life. I'm not just talking about painting and illustration. Music, film and architecture inspire me to work.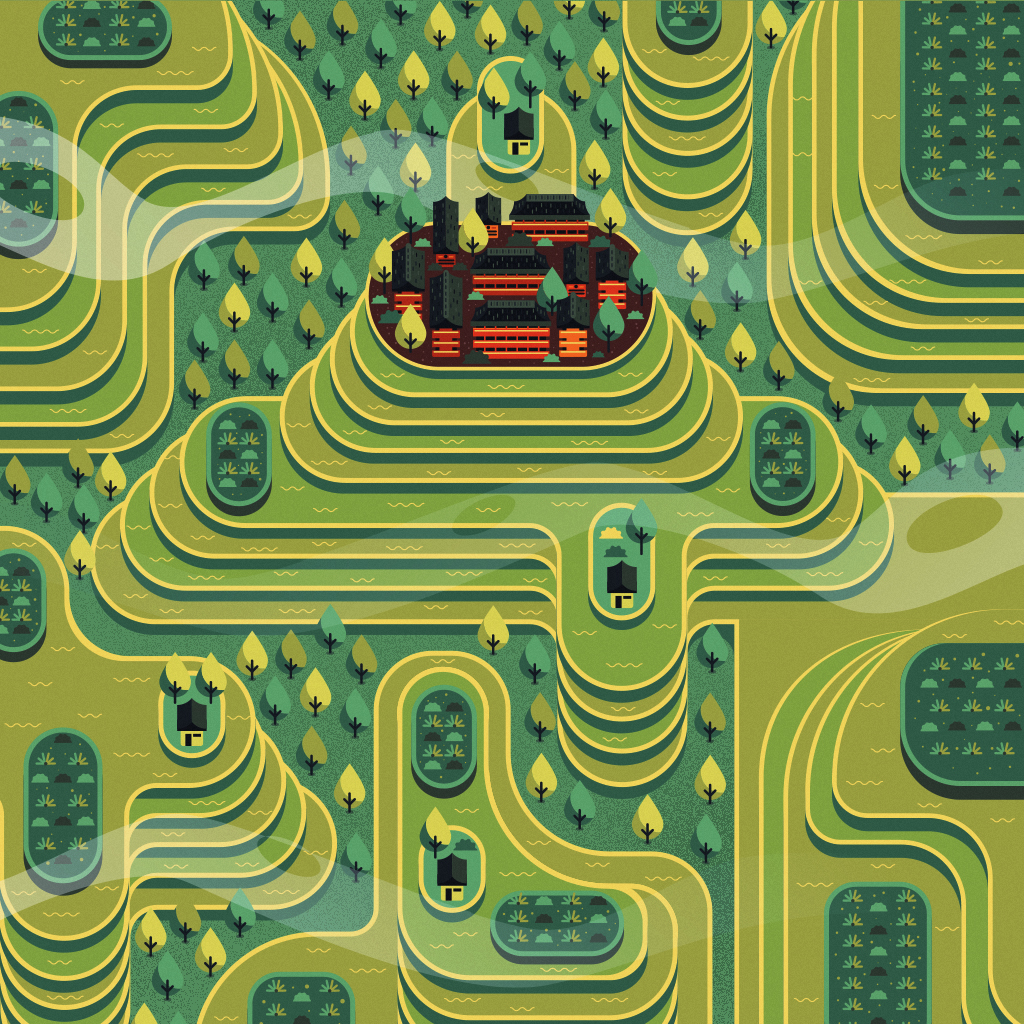 7. Where did you study?
I studied Graphic Design at UNAM in Mexico city
8. Where do you see yourself in five years?
I have no idea. I'm just enjoying what is happening to me right now that I haven't had the time to think about the future. The only thing that I know for sure is that I want to be doing what I love.
9. What about in ten?
Same as the previous question. I just want to get better at what I'm doing and be very passionate about it.
10. What do you hope to achieve with your art?
I just want to bring colorful pieces to people's life. I really get excited when people see my maps around the world. There was this time when a friend traveled to Montreal and in the Airbnb he stayed in, he found the Montreal map that I made framed on a wall. It was so crazy, I guess this is what I want to achieve, people being happy and collecting what I do.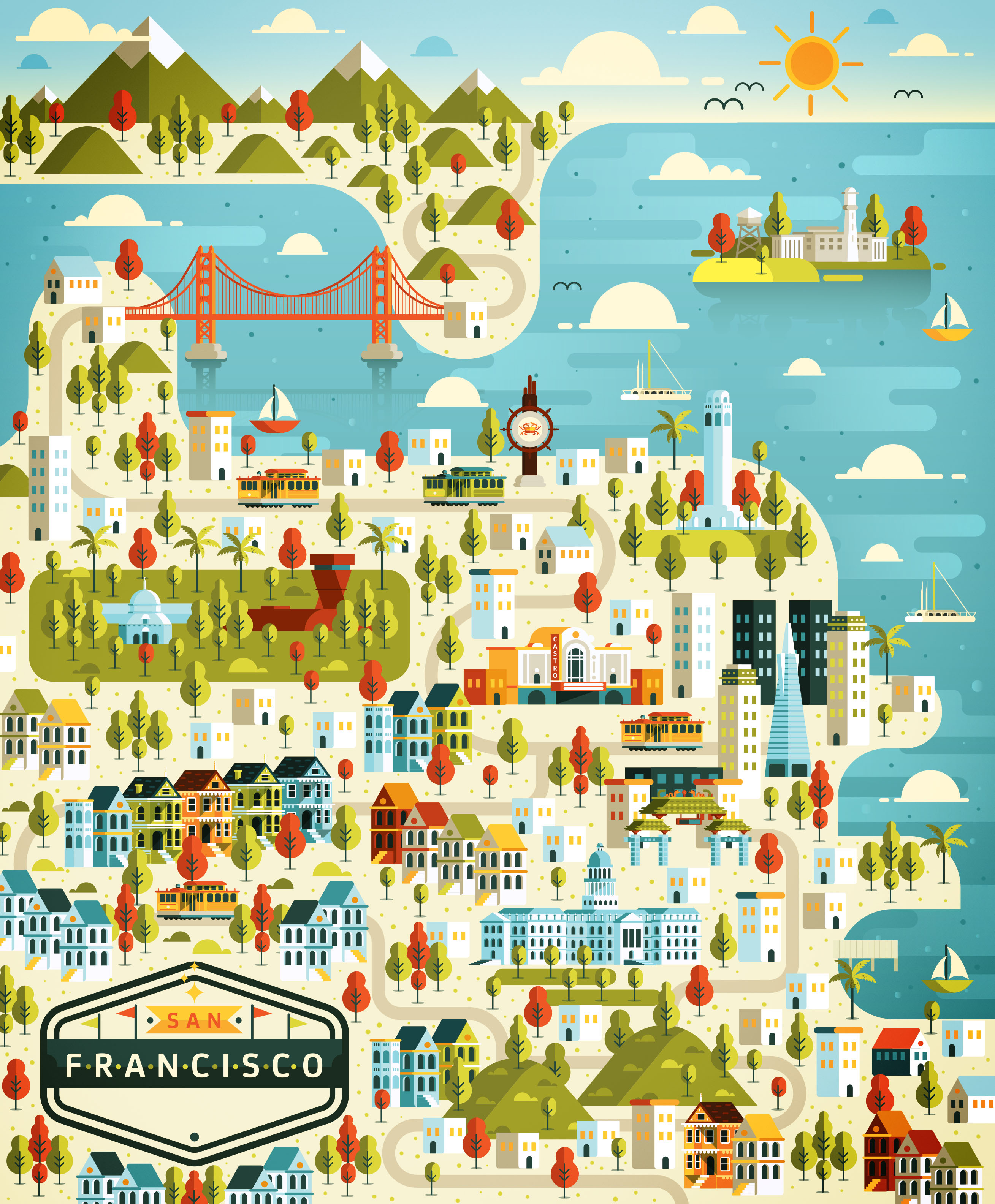 11. Now, tell us a little more about you as a person: what is your favourite food?
Mexican food, and I'm not talking about tacos. There's a whole world when it comes to Mexican food.
12. Favourite book?
It's hard to pick just one, but I'm gonna say : Let the right one in by John Ajvide Lindqvist. I also love the film based on that book (the Swedish version).
13. Favourite genre of music?
Metal/Hardcore. I like the heavy stuff
14. What are your hobbies?
I like to play guitar, read some horror-sci fi novels, books, I do exercise a lot. I like to workout just after work. It helps me with stress.
15. If you weren't an artist, what would you be?
A professional musician. I love music as much as I love illustration and design.