Instagram:
@alex_hotchin
Facebook:
www.facebook.com/alexhotchinart
Website:
www.alexhotchin.com
1. What's your story? Where are you from?
I'm Alex and I live on a giant island in the southern seas. I grew up in remote Australia in the middle of no-where with just a menagerie of animals and my family for company but now live in a city. I will probably go back to the country one day. I've always drawn but have never thought of it as a serious career until a few years ago when I rode my bike half way around the world, and my world changed forever. What followed was a flurry of art making.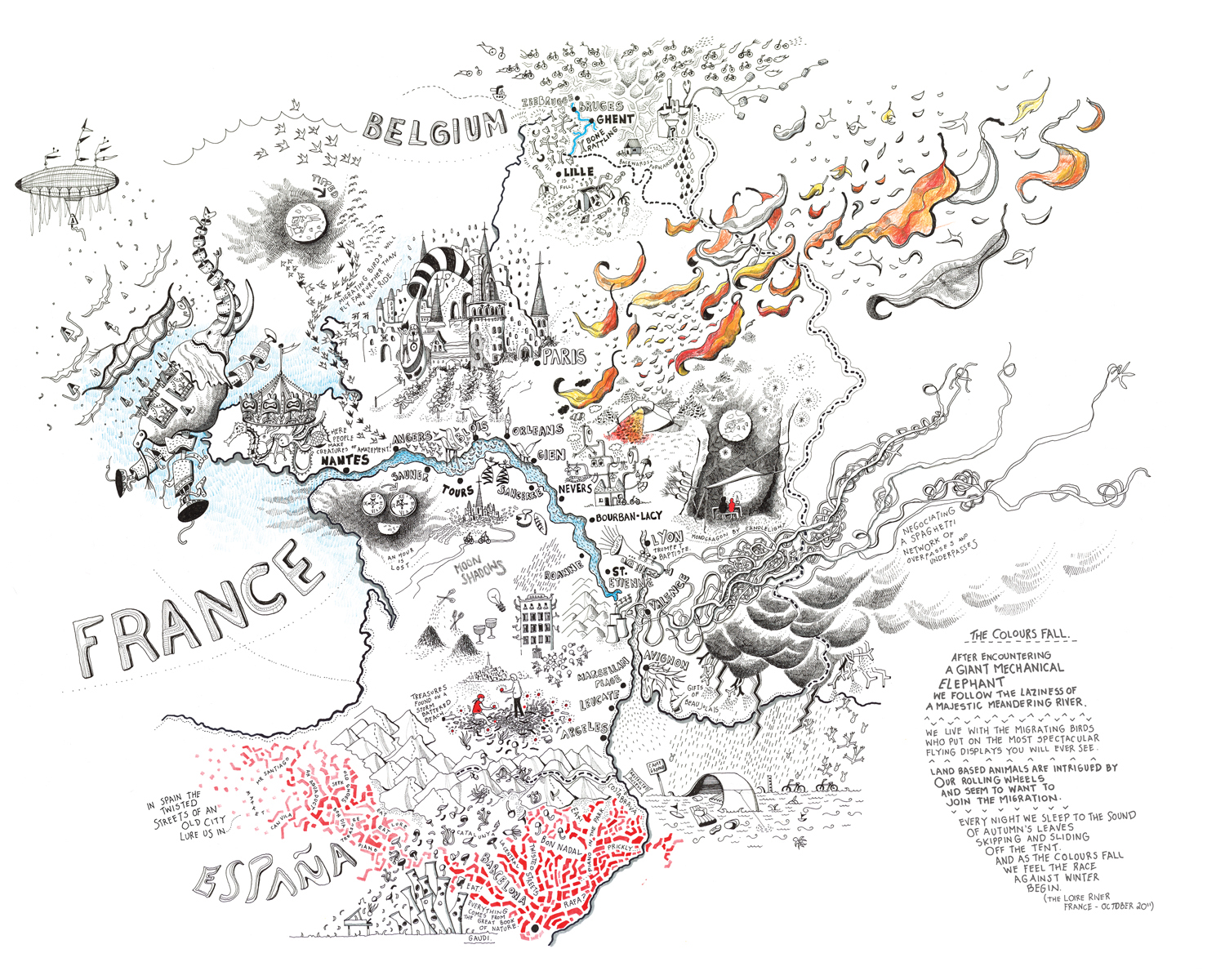 2. Tell us about your aesthetic.
Highly detailed drawings which tell a story. I like to focus on part real/part imagined worlds in my drawings. For example everyday objects placed in unusual environments, or unusual environments in everyday circumstance. I would liken this to telling a story that gets embellished as it gets passed along. I have a particular interest in the art of making maps and how much can be learned from the exploration of a place and the recording of it's layered stories.
3. What is your favourite medium and why?
Pen (they are easy to transport), and a good piece of Arches paper (it smells really nice)
4. What is your artistic process like?
I draw every day - and I've always got my drawing book with me, as you never know when a good idea or situation might appear. I usually make a rough drawing of an idea before the final piece. I would much prefer to make hand drawn images, because I enjoy the feel of being able to change the weight or position of a drawing implement in my hand. Although sometimes for specific projects I will scan hand drawings and render them in photoshop.
5. Who and/or what inspires your work?
The stories of people, places and objects. There are fascinating stories everywhere.
6. What role does art play in your life? How does it change the way you view the world?
Making art for me is a place of peace, and the only way to really get to know and remember a place or a moment or a meeting or an adventure. Making art is adventure making, and therefore is the essence of living a good life.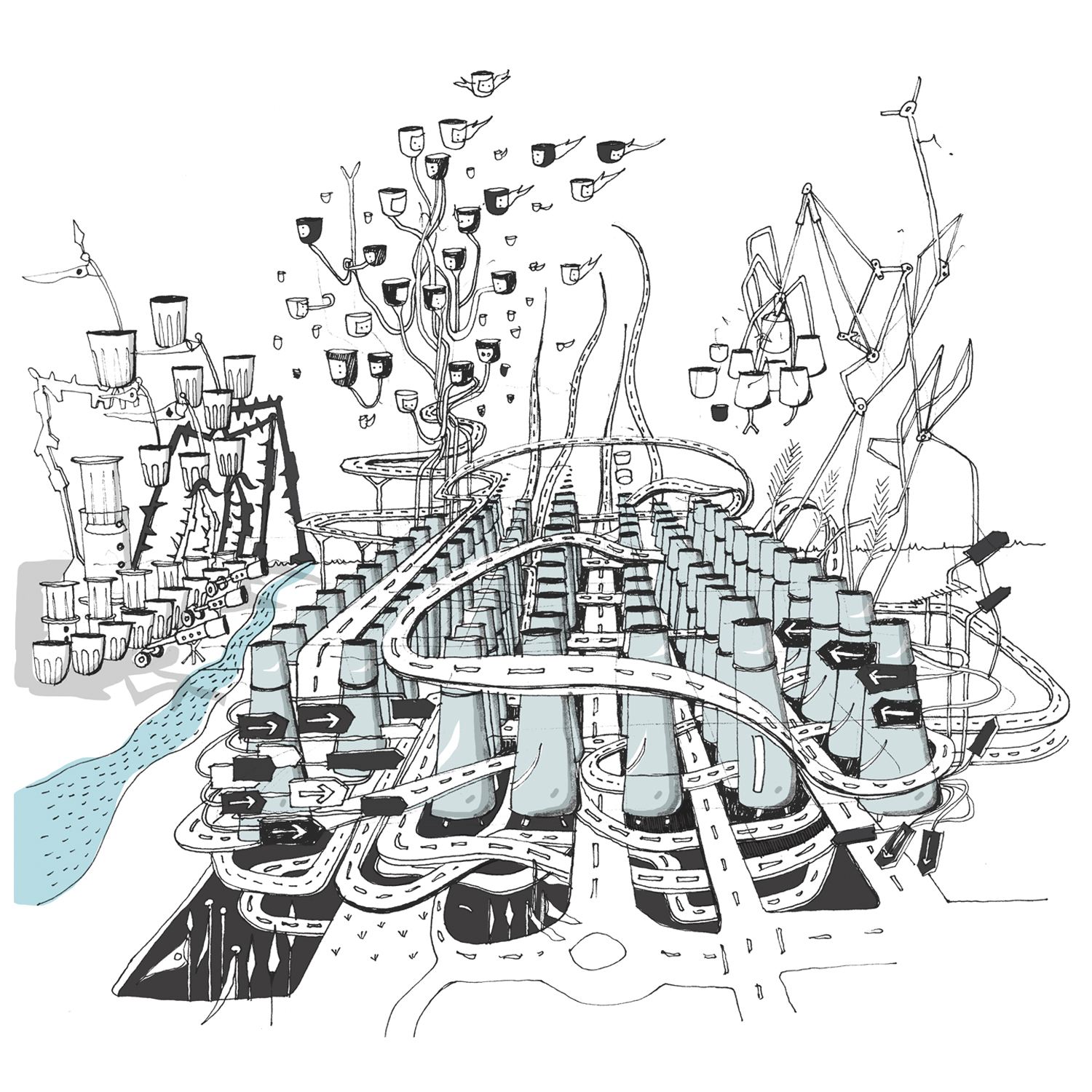 7. Where did you study?
I didn't study art, except at school. My teachers told me that it was not possible to make a living from the art world - I'm out to prove them wrong. My parents insisted I study business at University so I have an Economics degree and a Built Environment degree. I'm lucky that I have worked in the architectural industry for a long time, and so while I was doing that I was honing my drawing skills. Eventually though one has to rebel against drawing straight lines!
8. Where do you see yourself in five years? Working in an agency?
I'll be travelling the world making maps, and encouraging people to look at the world in a different way
9. What about in ten?
Living by the sea, drawing and making art still. I'll have some animal friends by then - probably 2 dogs, a few goats and a sheep.
10. What do you hope to achieve with your art?
I would be happy if my art could sprinkle a little bit of magic dust around - inspire adventures, or imagination, or thoughtful observation, and just for people to look at places and objects in different ways.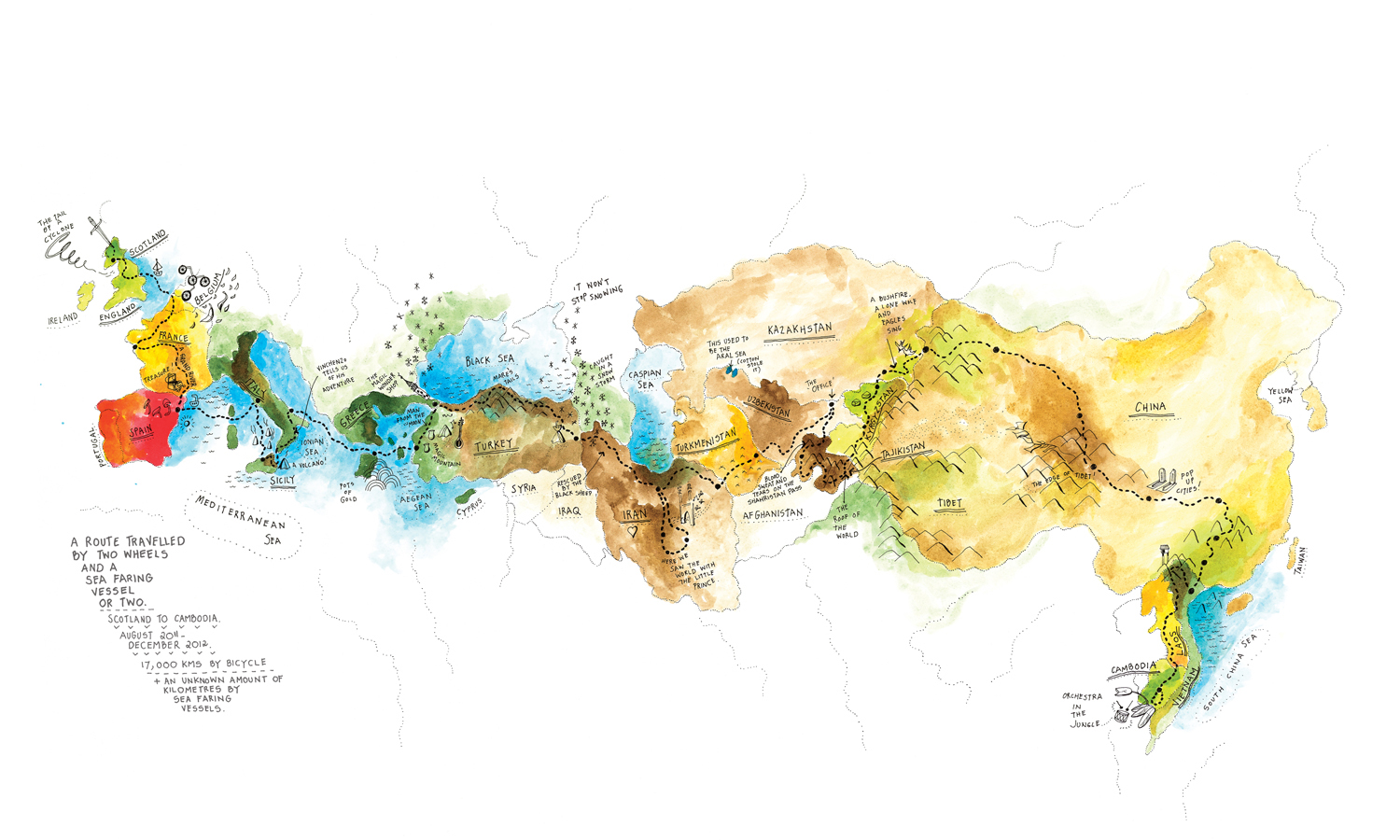 11. Now, tell us a little more about you as a person: what is your favourite food?
Mangos - they remind me of sunny days
12. Favourite book?
The Alchemist for it's myth like adventure
13. Favourite genre of music?
Music that has light and shade
14. What are your hobbies?
Travelling anywhere on my bike, and creating things with others
15. If you weren't an artist, what would you be?
An explorer