Instagram:
@alexander.vidal
twitter:
@inkandtonic
Website:
www.alexandervidal.com
1. What's your story? Where are you from?
I'm an illustrator and designer from Los Angeles. Before moving to LA to study illustration at the Art Center College of Design, I lived all over: I grew up in New Mexico, and spent time living in South Africa, Thailand, and Taiwan.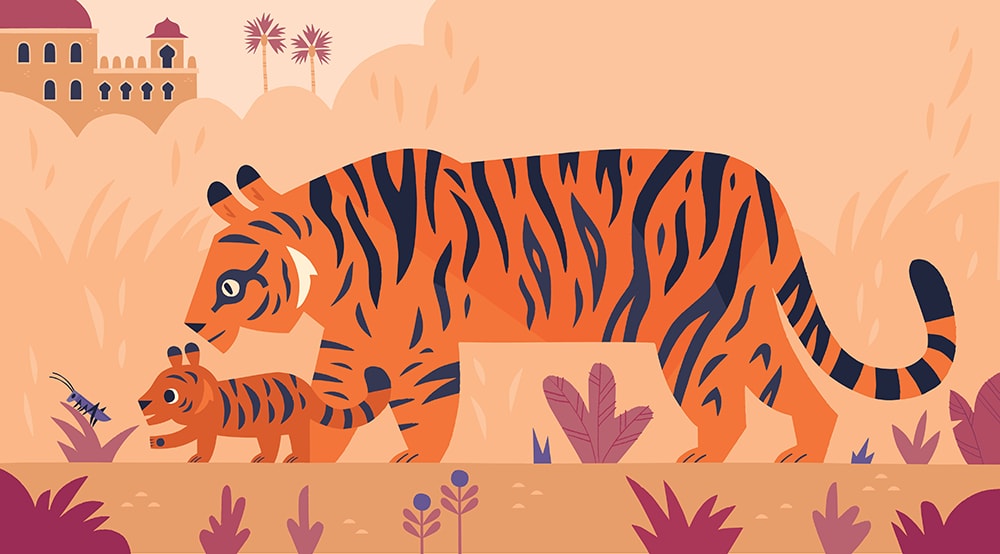 2. Tell us about your aesthetic.
My work is very stylized, and I tend to approach illustration as a means of describing the world. My work is bright and optimistic, which is how I want to help people see the world.
3. What is your favourite medium and why?
I work digitally, with some different hand drawn processes thrown in. I like being able to refine designs over time by working digitally, and how seamlessly that allows me to work between illustrating and designing, particularly on projects like maps or charts.
4. What is your artistic process like?
I usually start with a ton of research. I try to find as much visual information as I can to work with, then I start looking for inspiration to inform the style and mood I'll use to approach the work with. Then I go into pencil sketches, gradually refining them as I work, before taking it into digital, where a few more stages of change and development inevitably take place.
5. Who and/or what inspires your work?
I definitely draw from a lot of midcentury influences, like Alexander Girard, Charley Harper, and 1950s animation.
6. What role does art play in your life? How does it change the way you view the world?
Before I began studying illustration, I had studied Cultural Anthropology for a number of years. I then spent some time living abroad, exploring different places. I would engage with all of these amazing cultures, and go to these incredible wild spaces, and I had this feeling like I needed to find a way to record or interpret all of it. Illustration has given me the method to do that. I know some illustrators who create so that they can share a world of their own making; for me, I'm just trying to work out my fascination for this incredible world that actually exists.

7. Where did you study?
I studied illustration at The Art Center College of Design. Before that, I got a BA in Anthropology from Occidental College, and an MA in African Studies from the University of Cape Town. Who knows, maybe those will come back into play some day!
8. Where do you see yourself in five years? Working in an agency?
I'm hoping I'm further on in my freelance career, continuing to work on projects that inspire me. I've also recently started working with a few illustrator friends on a collective called Clover Scout, making home goods and illustrated objects— I'd love to see that develop.
9. What about in ten?
The same, but maybe with an apartment in Mexico City or a little house in South Africa where I'm working from for part of the year. Maybe Clover Scout could have some retail spaces?
10. What do you hope to achieve with your art?
Right now I'm just grateful to be making some money off of what I love! I'd love to take on bigger and more complex projects, incorporating spatial illustration, or larger brand development.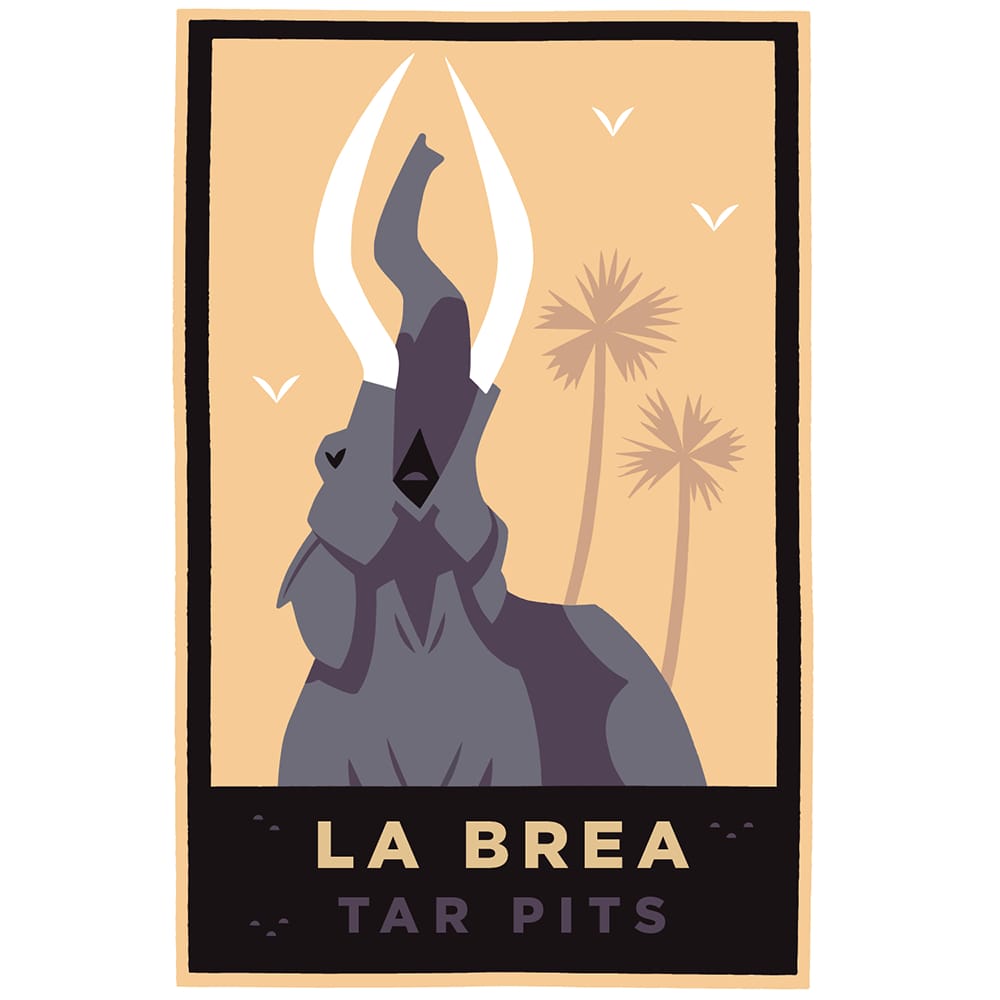 11. Now, tell us a little more about you as a person: what is your favourite food?
I love to eat, so it's hard to narrow that down. Maybe I'll saw chile, from my home state of New Mexico, since you can add it to almost anything.
12. Favourite book?
I love the books of Haruki Murakami, which I can re-read at any time.
13. Favourite genre of music?
No single genre, but I tend to like female singers with interesting personalities. Robyn, Goldfrapp, Roisin Murphy, and Neko Case are some of my favorites.
14. What are your hobbies?
I love to travel, particularly to warmer countries with spicy food and wild spaces. I also love experimenting with making new cocktails and drinks.
15. If you weren't an artist, what would you be?
I've tried a few other careers: cultural anthropologist and travel writer, I ran a farmer's market stand and worked at a zoo. Maybe if this illustration thing doesn't work out, I'll go back to one of those?