Instagram:
@alexandra_watercolor
Redbubble:
www.redbubble.com/people/alexwatercolor
1. What's your story? Where are you from?
I am originally from France and I grew up in the south near Marseille where I studied visual art and theatre. Four years ago I decided to move to Scotland, UK. After a year, I travelled a bit in Canada and got really inspired by what I was surrounded by and decided to start to illustrate my own picture book. This was the beginning of me as an illustrator. When I came back from this trip I decided to start to work in freelance and started study illustration in Edinburgh.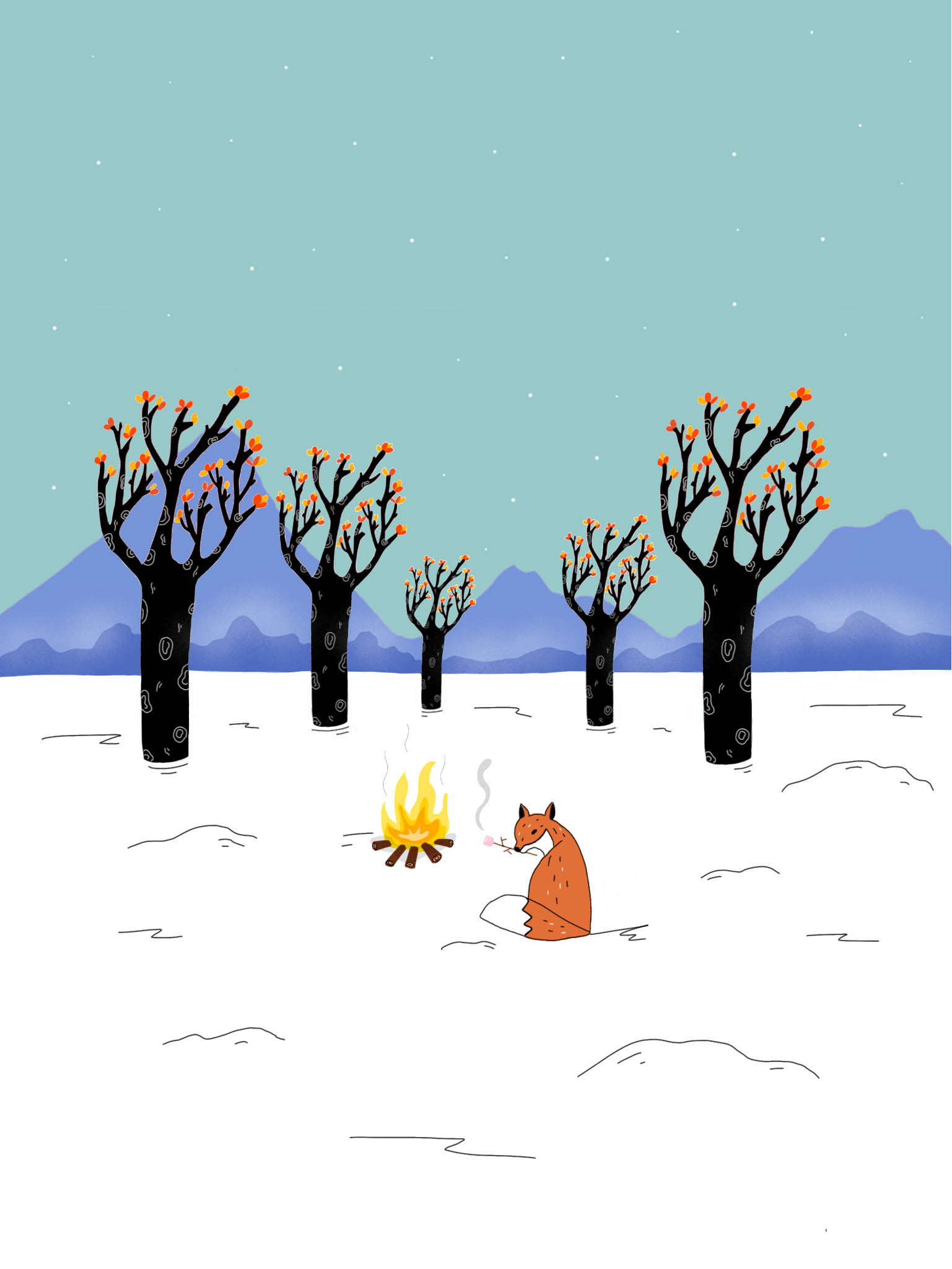 2. Tell us about your aesthetic.
I am really interested in children's illustrations. I tend to illustrate really colourful and imaginary landscapes, animals and characters. My illustrations are graphics and minimalist. I am really inspired by nature and nighttime landscape but I also really enjoy graphic design and create really minimalistic drawings.
3. What is your favourite medium and why?
I am really into digital media. My tablet is my main tool of creations. I also really enjoy all the digital programs like photoshop and adobe illustrator. I think they are great media and it works really well with my illustration style. But I also enjoy watercolor painting and it used to be my main interest.
4. What is your artistic process like?
I am always thinking of something new to create. I have a notepad with me and I try to write/sketch all my ideas in it. Then I work on my tablet listening to music it helps within the process.
5. Who and/or what inspires your work?
Nature and snowy landscapes are really inspiring but winter and autumn are the best seasons for me to be creative. I also spent lots of time in bookshops looking at illustrators work. I am really inspired by Oliver Jeffers, Jon Klassen, Julie Morstad and David Litchfield picture books. I also love the aesthetic and colour palette of Wes Anderson and David Hockney.
6. What role does art play in your life? How does it change the way you view the world?
Illustration is my passion it's the most important thing in my life. It makes my world more colourful and interesting.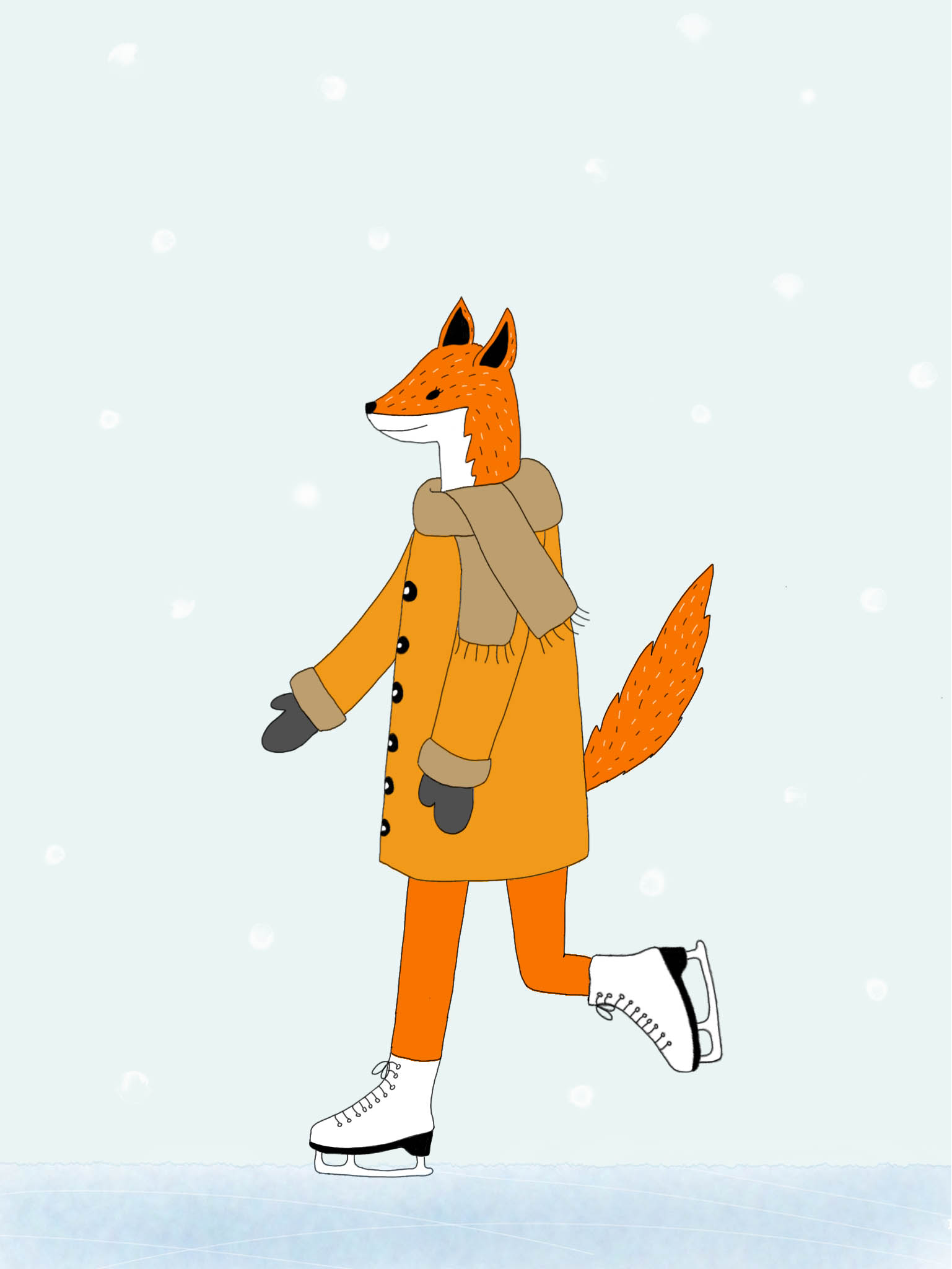 7. Where did you study?
I studied visual art and theatre in Aix en Provence, France. I'm currently studying illustration in Edinburgh, Scotland.
8. Where do you see yourself in five years?
In five years, I see myself as a full-time illustrator, working and traveling around the world. I think I will be really happy doing that.
9. What about in ten?
In ten years hopefully, I will do the same and maybe work from home for different companies worldwide based. I will probably live somewhere in the Canadian Rockies, snowy landscapes are always really inspiring!
10. What do you hope to achieve with your art?
I wish to make as many children's books as possible. I would love to be able to share important messages to children and hopefully help them learn something from my books.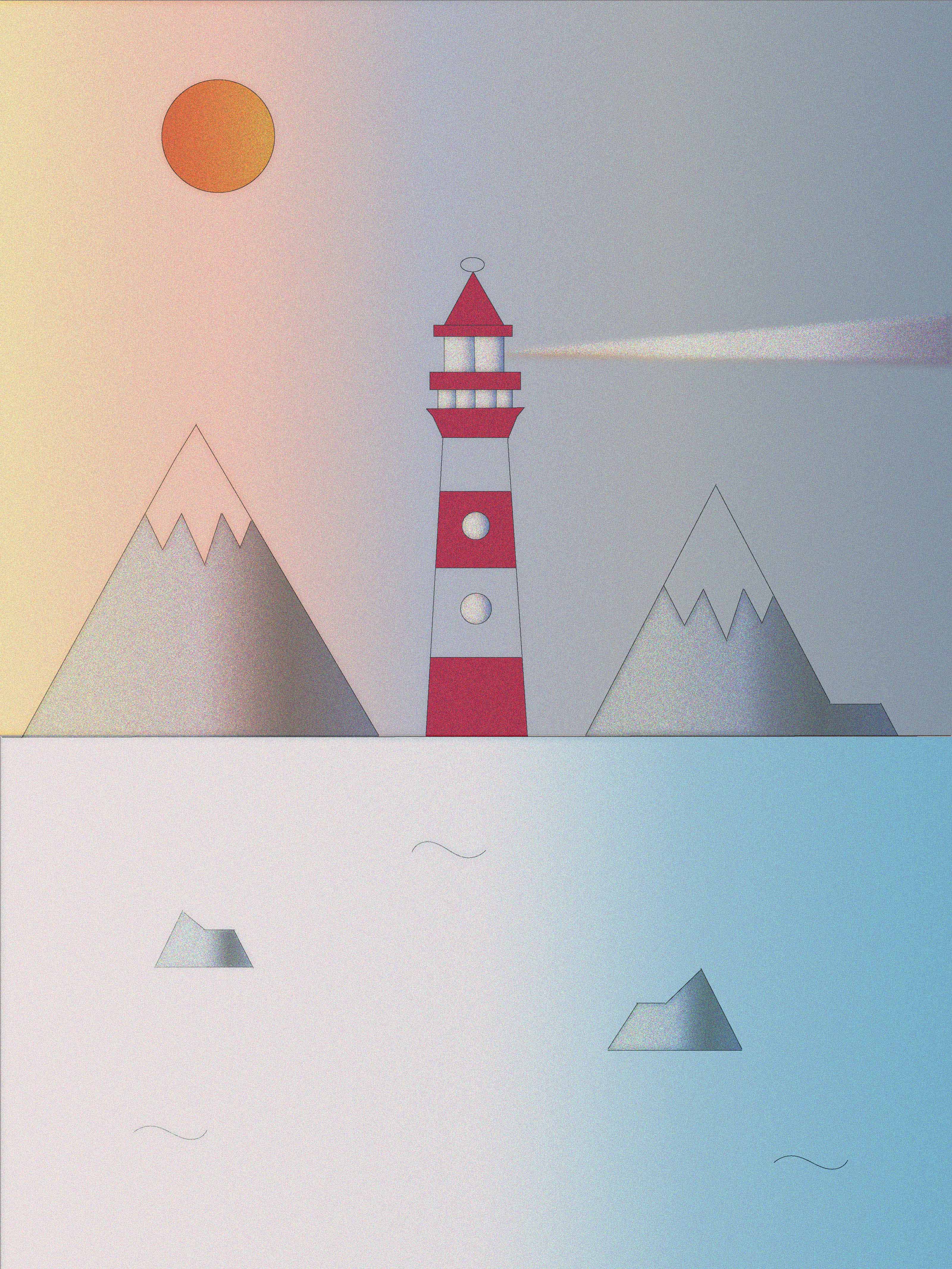 11. Now, tell us a little more about you as a person: what is your favourite food?
I'm a really happy person. I am a dreamer and I really enjoy being an illustrator. I love French food of course but I have a sweet tooth and enjoy a big breakfast with pancakes maple syrup and fresh fruits! I am not into sports but I really enjoy ice skating. Especially on frozen lakes!
12. Favourite book?
I used to love to read Haruki Murakami. I read a lot of children's books! Even though is mostly for the illustrations.
13. Favourite genre of music?
Mostly folk and instrumental music. It helps me be creative.
14. What are your hobbies?
Illustration, Ice skating, traveling.
15. If you weren't an artist, what would you be?
I like being creative but I do really enjoy animations movies and I always wanted to be a voice actor for cartoons movie.