Instagram:
@alexis.eke
1. What's your story? Where are you from?
Im from Toronto, however I grew up in a Caribbean household. With a traditional Caribbean family, it was hard to pursue my passion for art and design at first, but eventually they warmed up to it, and saw the potential in it.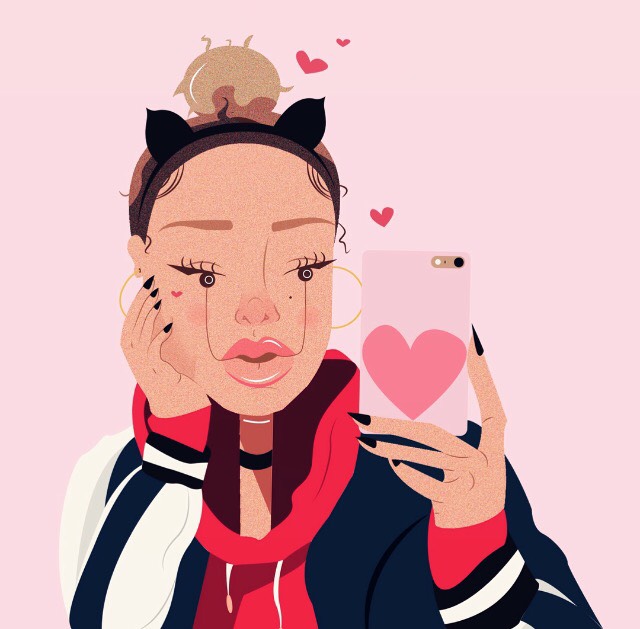 2. Tell us about your aesthetic.
Over the past couple months my aesthetic has changed from simplicity to something more afro centric. I would say that my aesthetic combines the clean and modern look in graphic design today, with my Afro-Caribbean culture.
3. What is your favourite medium and why?
My favourite medium is photoshop, because you can make really cool effects, and also play with colours and hues. Colour is a really important aspect in my art, so photoshop allows me to explore that area a lot more.
4. What is your artistic process like?
My artistic process is quite simple. I start off with sketching my ideas in my sketchbook, from there I take a picture of my sketch and send it to myself on my email so I can download the picture. After I download the picture, I upload it to illustrator, make some colour palettes and thats it!
5. Who and/or what inspires your work?
@viteloi and @cyberlove on instagram inspire my art! Their unique style and use of detail inspires me to do the same with my work.
6. What role does art play in your life? How does it change the way you view the world?
Art plays a huge role in my life, as it is something that I want to do for the rest of my life. Its something that Im very passionate about, and I hope that I become successful with my art. With choosing to pursue my passion, rather than a safer career in the sciences for example, has allowed me to view the world in a less serious way. Life isn't about making a lot money, I rather enjoy what im doing everyday instead of only working for money.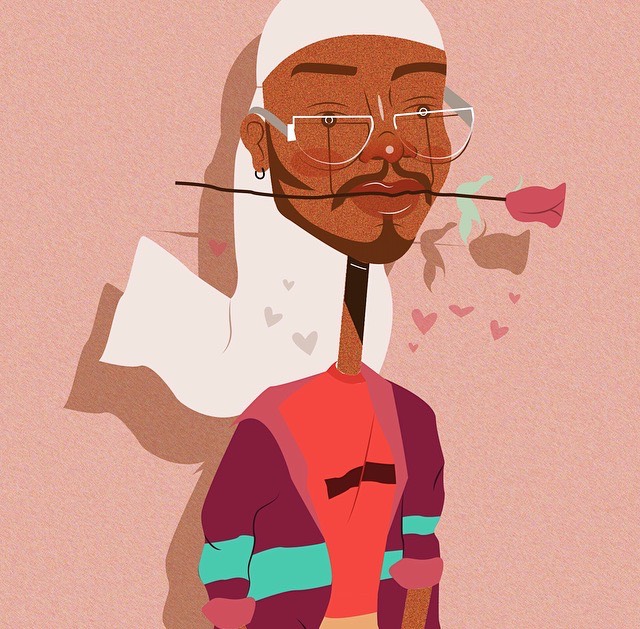 7. Where did you study?
I study at York University and Sheridan College for a Bachelor of Design
8. Where do you see yourself in five years? Working in an agency?
In five years, I see myself being an entrepreneur probably turning my art into a business, or working in the video game industry.
9. What about in ten?
In ten years, I see myself being very successful in whatever im doing, owning a condo and hopefully inspiring to follow their dreams and passions in life.
10. What do you hope to achieve with your art?
I hope that through my art, I can increase the representation of POC in the art world, especially in graphic design.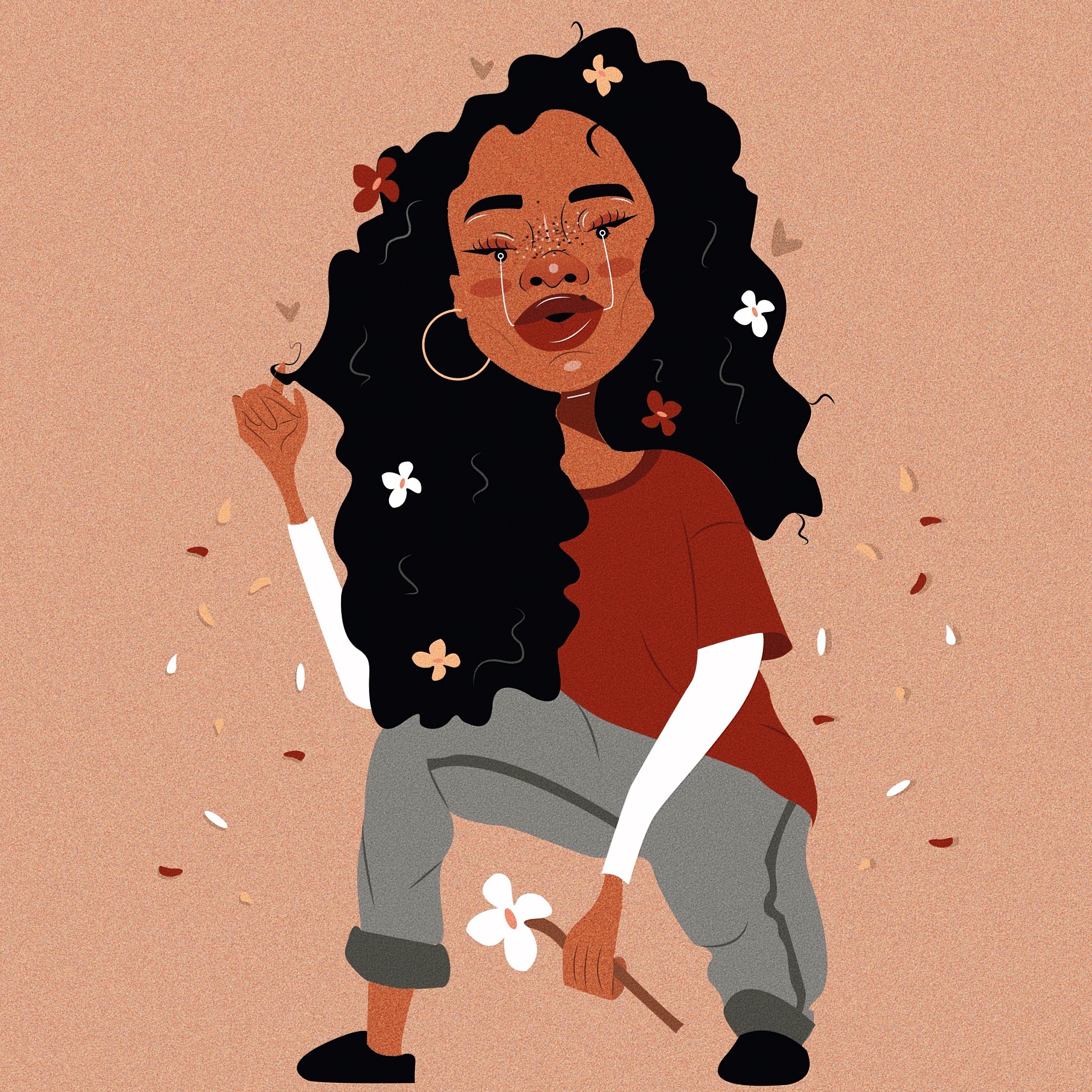 11. Now, tell us a little more about you as a person: what is your favourite food?
My favourite food is garlic bread
12. Favourite book?
My favourite book is the invention of hugo cabret. What I loved most about it was the illustrations and the plot twist at the end.
13. Favourite genre of music?
My favourite genre of music R&B/Soul, but a very close second is Hip Hop
14. What are your hobbies?
My hobbies include going to the gym, searching for new music and making art of course.
15. If you weren't an artist, what would you be?
If I wasnt an artist I probably would do something in information technology or business.