Instagram:
@aliawoodley
Website:
www.aliawoodley.com
1. What's your story? Where are you from?
Jambo! I was born on the 27th of March 1995 in Nanyuki, a market town northwest of Mount Kenya. We moved around in Kenya quite a bit, from Laikipia to Nanyuki, Taita Taveta and Nairobi. The place I have the fondest memories of was the farm I grew up in Nanyuki, together with my younger sister, mum, dad, three cows, three sheep, two German Shepherds, a pack of Jack Russells, our wild cats, chickens, geese and not to forget the nightly visits of elephants and monkeys. I was raised tri-lingual. I spoke English with my dad, Dutch with my mum and Swahili with my nanny's. My dad was initially head of security and trained anti-poaching units. He was also a pilot. Later he was the co-founder of Wildlife Works. My mum was a medical doctor and worked in refugee camps. She did research on pregnant women with STDs in slum villages. Raised in the wild and quite literally with the wild, I couldn't have imagined a better childhood. I was always playing with whatever nature provided. Stones, sand, mud, clay, plants, anything I could get my hands on. Unfortunately, mainly due to safety, we moved to The Netherlands. I have been living here for more than half of my life now. Four years ago when I revisited I realised and accepted that we weren't going to move back to Kenya and that I really was quite lucky to be living here, safely in The Netherlands. For the past two years, I've been living in Breda together with my boyfriend Joel, two sphynx cats, Yoda and Dobby and my large collection of plants and sneakers. Three days a week I work at Bagels & Beans, as an assistant manager. I practice my latte art skills, make delicious Bagels and work with lovely colleagues, many have become friends. The other days I spend restoring my old house. Starting half of April I will be working in a shared studio. I will then finally have the space I need to get creative again!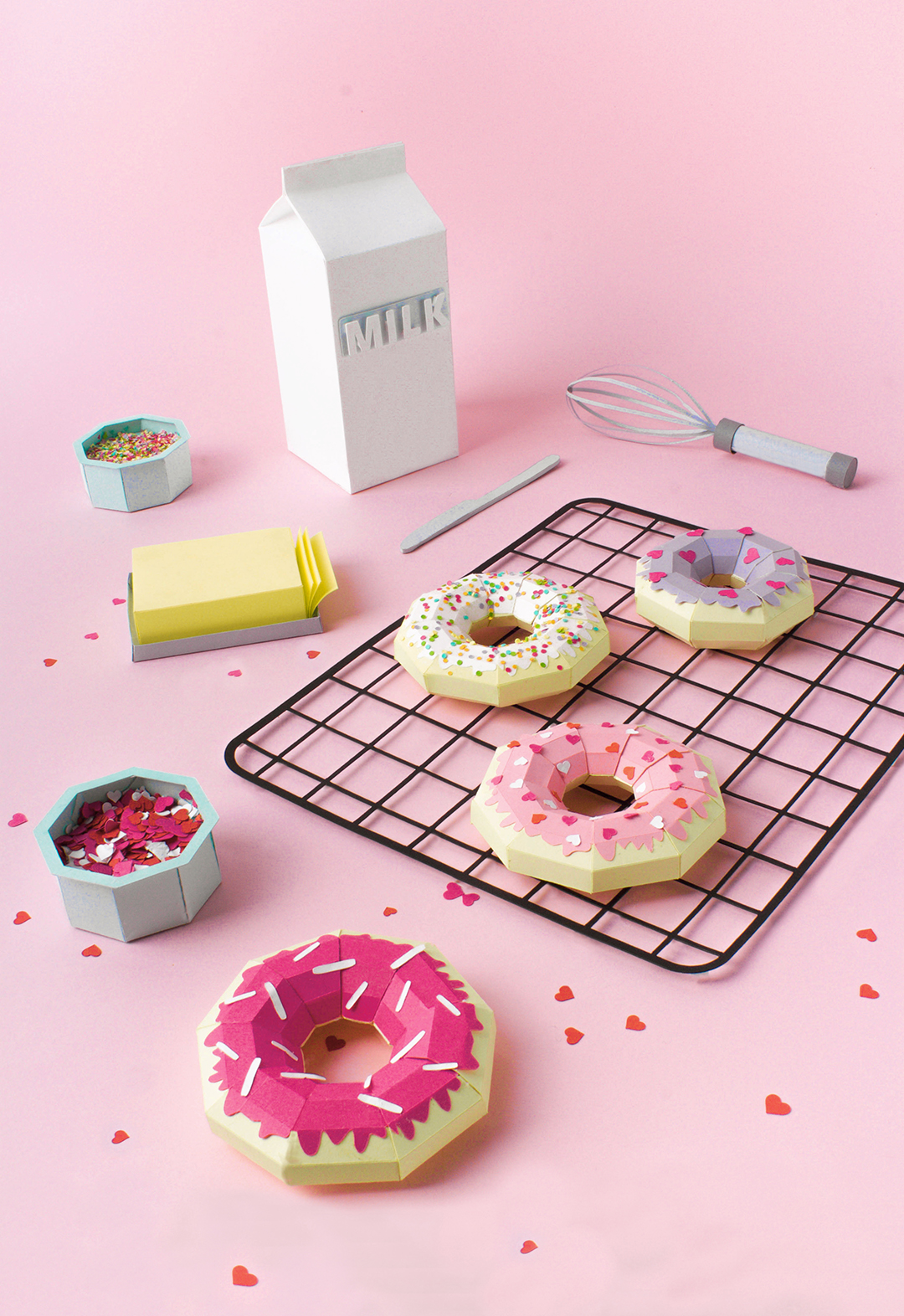 2. Tell us about your aesthetic.
I'm not sure I have a specific aesthetic just yet. But I'm pretty close to finding one. From the moment I started at the Art Academy, I was always searching for a specific style. I wanted someone to be able to see my work and go "Hey, Alia made that!" I had such broad interests within the design world and created various pieces, that all my work had a different "look". I was mainly experimenting with photography, film, spatial design and graphic design. In the 2nd and 3rd year at the academy, I realised that I had a love for tactile design. I wanted to create handmade books. And make posters and cards with the silkscreen. I had no interest whatsoever in making projects online, no websites, no digital stuff. I detested it, which of course created many issues for me during my academy years. According to my teachers, I had to go along with the modern times and stop my "Print & Paper isn't dead projects". I suppose you could say my aesthetic back then was using the colours black, white and brown. Which gave a very nostalgic dusty vibe to it. I finally had my "aha moment" when I was lucky enough to have an internship at Ginger and Milk. In the studio in Rotterdam, they created the most wonderful 3D images, posters and projects. All handmade out of colourful paper. Colours I would never have imagined working with. I had the best most inspiring four months there. I finally felt that I had found what it was that I wanted to do. I wanted to be a paper artist. Even within the context of paper, I have more than just one style. It depends on my mood, the project, the topic, the audience and the client. I believe I'm finding my voice and introducing some recognisable elements. I like learning new techniques and trying different styles. So I'm definitely not done finding and exploring my aesthetic.
3. What is your favourite medium and why?
I love working with paper. It seems a simple material, but the options for using it are endless! You can fold it, cut it, tear it, crumple it, crease it, whatever you like to get your wanted outcome. Paper allows me to construct three-dimensional shapes, it allows me to explore scale, texture and colour. No restraints. My mother informs me that even as a small child, I was engaged in creating shapes and forms with various materials including salad leaves. My favorite paper to work with is coloured sheets of 100 to 220 grams, depending on what I'm creating. The cutting knife I use the most is the Fingertip Detail Knife from Fiskars. It gives me most control when cutting out shapes (and has so far given me least injuries. Yes I have managed to get a Stanley knife right through my hand)
4. What is your artistic process like?
I usually walk around with an idea in my head for quite a long time before I do anything with it. For some reason ideas always pop into my head when I'm in bed, falling asleep or in a deep sleep. Half of the time I wake up knowing I had an idea, but just completely forgot it. The other half of the time I manage to wake up and make a note of it on my phone. When I start a project I don't make sketches beforehand. The idea is always strongest in my mind and as I can't draw or sketch this is not something that works for me. I often create small-scale experiments for the larger three-dimensional shapes I want to make. This way I don't spend hours making a paper object only to find out it's not possible or the measurements are wrong. My creativity and productiveness come in waves. I can spend months not making anything. But once I get an idea in my head, I've got to make it straight away. Time then stands still for me, I single-mindedly work on something, I don't take a break to eat and don't want to be disturbed until it's finished. I'm also never completely satisfied with the work I make.
5. Who and/or what inspires your work?
My work is often inspired by day-to-day life, small details or color combinations. I'm inspired by the works of fellow paper artists such as Adrian & Gidi, Fideli Sundqvist, Lobulo, Ollanski, Snask, Owen Gildersleeve, Tommy Perez, LULO paper studio, Hattie Newman, De Kwekerij, Julien Vallee, Studio Mals, Vera van Wolferen and the list goes on and on. An illustrator/animator I'm currently really inspired by is the work of Yukai-Du. The colours and techniques she uses make it such a joy to the eye. The "f*** it" mentality and the way that Kessels Kramer and Mr.Bingo work is something I'd really like to be able to do with my work. Try to do what I want, accept failure and not constantly try to please everyone. "If nobody hates your work, nobody loves your work"
6. What role does art play in your life? How does it change the way you view the world?
Art has always been a way for me to express my creativity, feeling and individuality. I believe everyone is creative in some form or another. But for me it's a defining part of my personality, it's an outlet for my mind and emotions. As a child, I was always making and creating in some form or another. I think art is one of the best ways we have for storytelling, next to film and music. It's amazing to see that there are so many ways to create. As a creative, I look at art in a different way and I'm constantly dissecting it and trying to understand how and why it's made. Or thinking of ways I would have made it differently. I do find that being an artist in this day and age can be very overwhelming because there is an incredible amount of talent and work out there!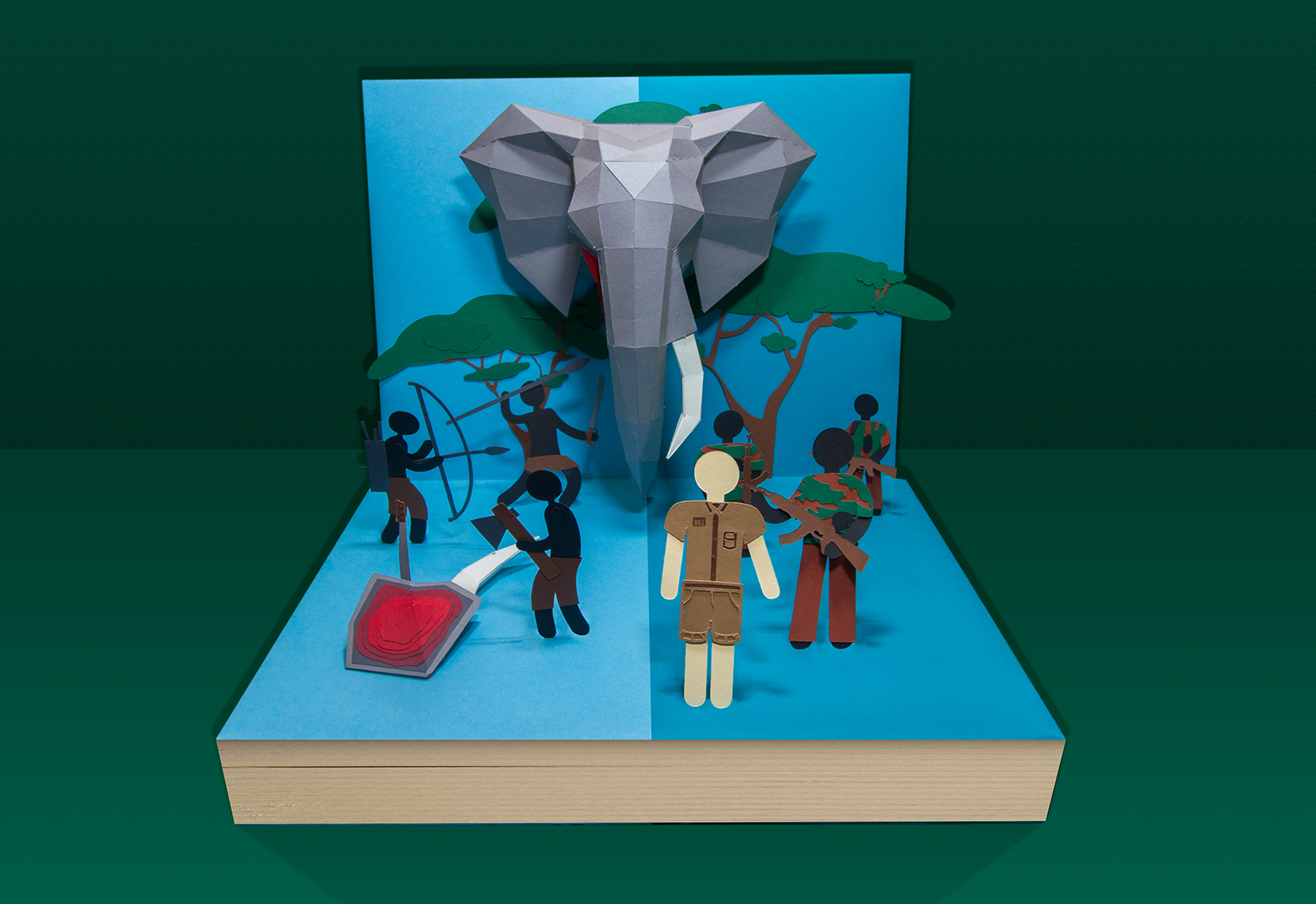 7. Where did you study?
I got my IB Diploma at the International Secondary School of Eindhoven. After that, I studied at AKV St.Joost in Den Bosch, The Netherlands. One year ago I graduated with a Bachelor in Graphic Design. Currently, I'm considering doing a Masters degree in Animation.
8. Where do you see yourself in five years?
Pff, things in my life always change so quickly. Sometimes from one day to another, that I find this a difficult question! I would like to be comfortable, settled and confident in the professional world. I still feel very new and inexperienced to it all. There are a couple of scenarios that I imagine. The first one would be working and learning at one of my favorite studio's. The second is that I would have just graduated with a Masters Degree in Animation and discovering that field. When I'm not working I want to be travelling. As long as I'm still doing what I love I'll be happy.
9. What about in ten?
Haha, five years from now was already difficult enough! I think my previous answer was quite realistic so I will make this one a dream / best case scenario answer. In ten years time, I envisage that I will be living in a beautiful home that could have been on Grand Designs. Preferably with lots of nature around me. A house with lots of plants, sunlight and a bath. I will be living there with Joel and my two cats. Perhaps even a child or two. Some days a week I will be housewife and mother. The other days I will be working at a studio with other creatives, doing what I love. When I'm not working I will be travelling and exploring the rest of the world.
10. What do you hope to achieve with your art?
I find this a difficult question to answer because the reason I make and create is quite selfish. I am an artist because it fulfils my needs and keeps me happy. I sometimes feel like it's the one thing in life that comes somewhat naturally for me. I thrive on the positive feedback and comments I get. But of course, like any artist, I want my work to be recognised and enjoyed by others. As cheesy as it sounds, if it makes people smile and stand still for a moment I will feel like I accomplished my goal.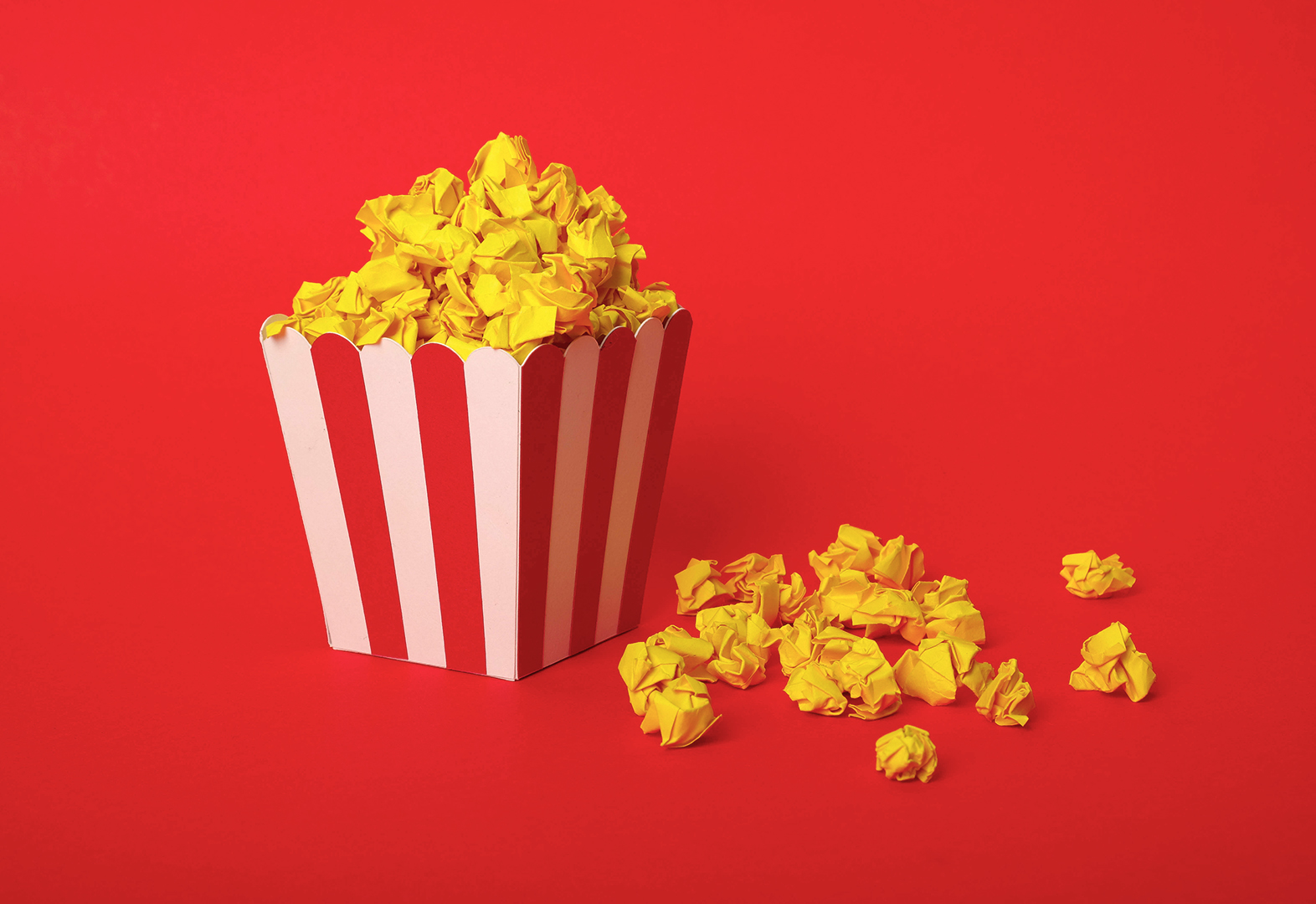 11. Now, tell us a little more about you as a person: what is your favourite food?
I'm a big big foodie and don't have a favorite food. Things you can wake me up for in the middle of the night are sushi, crunchy pork belly, duck breast, lamb chops, Kenyan biltong, freshly baked cake, pie or biscuits, Toblerone and warm freshly baked bread with melted salted butter on it. I like Japanese cuisine, Vietnamese, Thai, Moluccan/Indonesian, Surinamese, French and of course the good old comforting Italian cuisine. Food wise one of my big wishes is to travel through different countries eating street food. I always love watching Anthony Bourdain, Andrew Zimmern or Chef's Table.
12. Favourite book?
My favourite book as a child was always The Giving Tree by Shel Silverstein. I know there's been a lot of fuss about the book and its real meaning but I always experienced it as a thought-provoking story. The Happiness Hypothesis by Jonathan Haidt is a book that I read when I was going through a tough mental time in life, it helped me understand my thoughts and feelings. Currently, there are a couple of books on my shelf which I find very inspiring. Make Enemies & Gain Fans by Snask and Paper Garden by Fideli Sundqvist. I have a lot of books and each book feels like it's tied to a part of my life. Memories of when I read it and the lessons learned at that point. I will never forget my dad reading me Matilda from Roald Dahl when I was suffering badly from chickenpox during a ski vacation.
13. Favourite genre of music?
There's a broad range of genres I like listening to, depending on what I'm doing and my mood. On a relaxed Sunday breakfast with family, my favorites are Buena Vista Social Club, Ali Farka Toure, Ry Cooder and The French Collection. When I'm cleaning the house or cooking I always enjoy some golden oldies, some sing along 70's 80's 90's. When I'm traveling, working, on my way or drinking some beers at home I always enjoy some techno or lo-fi. As for festivals I also always go to techno, lo-fi, electronic, house type of things! Although you can also find me at a Jazz festival.
14. What are your hobbies?
I'm lucky that the creative work I do is so enjoyable that I'm able to call it my hobby! Aside from that; travelling, creating latte art, eating delicious meals, baking and cooking, taking care of my inside jungle, long walks with dad, festivals, buying sneakers and taking videos and pictures of my two crazy sphynx cats!
15. If you weren't an artist, what would you be?
My mother always thought I would be a psychologist. As a young child I was always observing people and even today I am fascinated by people and their behaviour. My dad believed it would be something creative. I was always absorbed by the aesthetics of everything and anything. I wanted to please people with the items I made and created. I went through different stages of what I wanted to be later, from a professional cook to a hairdresser to an actress. Now I would probably see myself as a botanist, as I have a huge love for plants. Or I could see myself owning a little chocolate store/concept store, like in the movie Chocolat.