Instagram:
@aliciarihko
Facebook:
www.facebook.com/aliciarihko
1. What's your story? Where are you from?
Well, I'm a Spanish girl, with Native-American roots. I have always felt more connected with America than Spain, and I think It's because I spent part of my childhood there.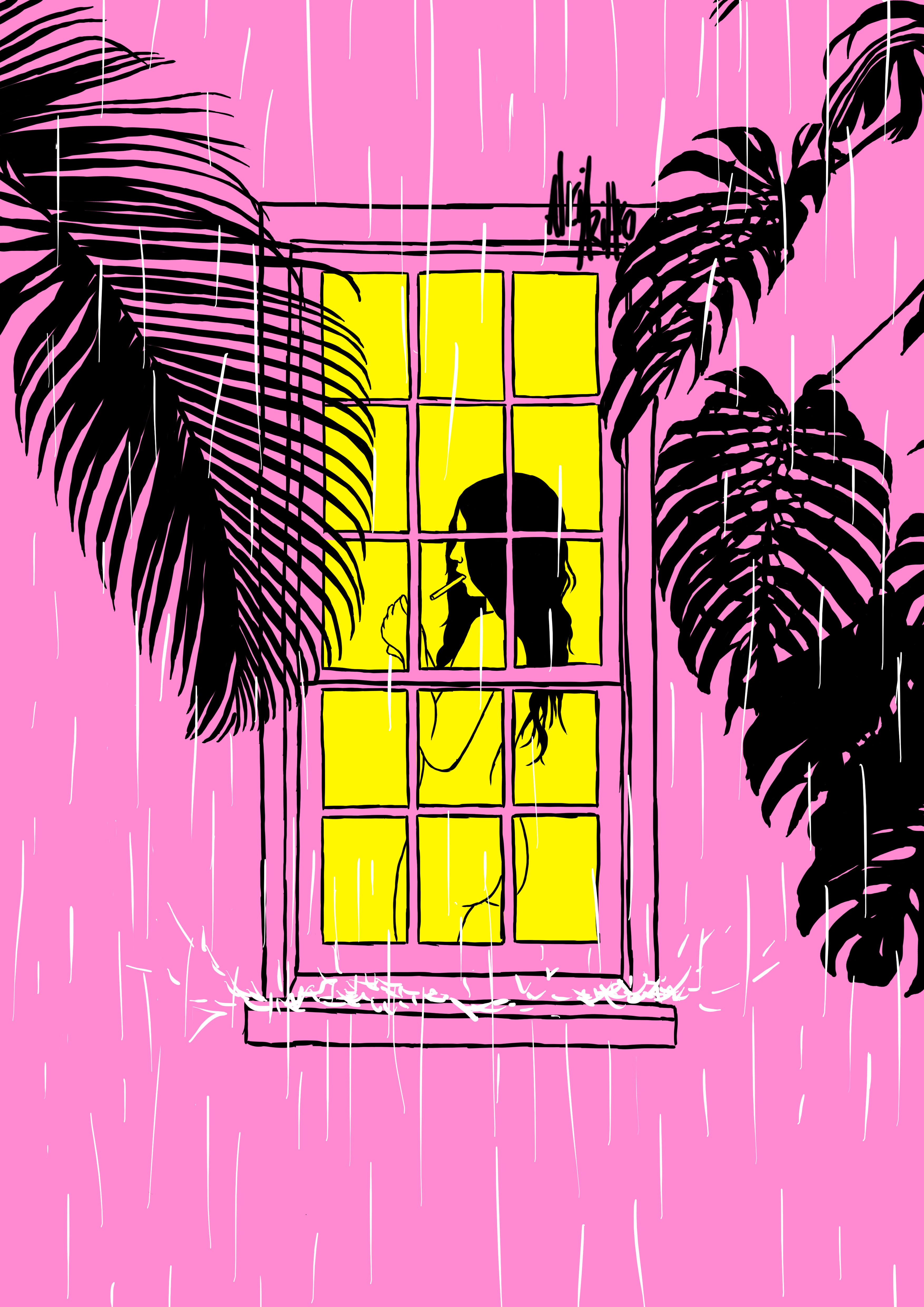 2. Tell us about your aesthetic.
A mix of comic book illustrations, and carefully photographed scenes. At times sexual.
3. What is your favourite medium and why?
I work with a graphic tablet. I love to do digital works, It helps me to get an idea quickly. I can improvise much more, and change colors and lines If I don't like the result, more easily. But I recognize that working with brushes, is much more relaxing for me, digital work doesn't give me that feeling.
4. What is your artistic process like?
Most of the time I have several compositions in my mind, I just need to have that click that makes everything work. Usually, before I do it, I've already developed it in my head for a couple of days.
5. Who and/or what inspires your work?
My work has a lot to do with my daily life, and my youth... I am always influenced by music, and all the images that I see everyday. From the color of a garment, to a few lines in a painting, some lyrics from a song I've discovered recently, to movie scenes.
6. What role does art play in your life? How does it change the way you view the world?
Well, I remember seeing my grandfather doing authentic wonderful pieces of art when I was little. Watch him work closely aroused my curiosity toward this. I couldn't tell you how it change the way I see the world, but It definitely helps me to express my emotions. It's a therapy.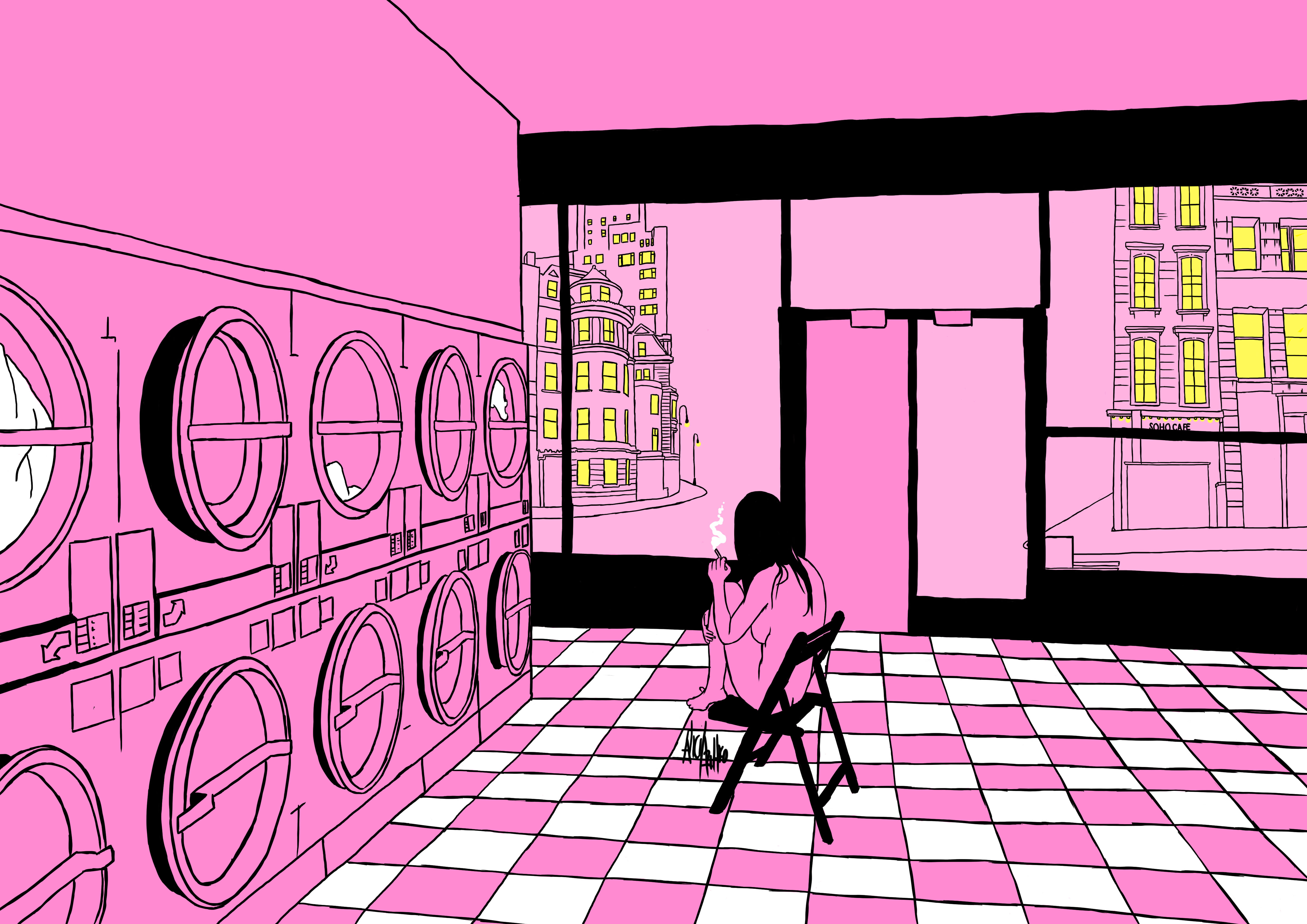 7. Where did you study?
I studied Fashion, in a small school of Seville. I also did a Fashion Illustration course, but I haven't studied anything related to fine arts. In this area I have developed more in fashion, patterns, sewing, and design.
8. Where do you see yourself in five years? Working in an agency?
I have no idea, in just one year things have changed a lot for me. I would like to work in these two areas, illustration and fashion.
9. What about in ten?
I would tell you the same thing, and traveling much more.
10. What do you hope to achieve with your art?
I like to generate intrigue, sometimes provoke, but I also want the person who see it, feel more freedom.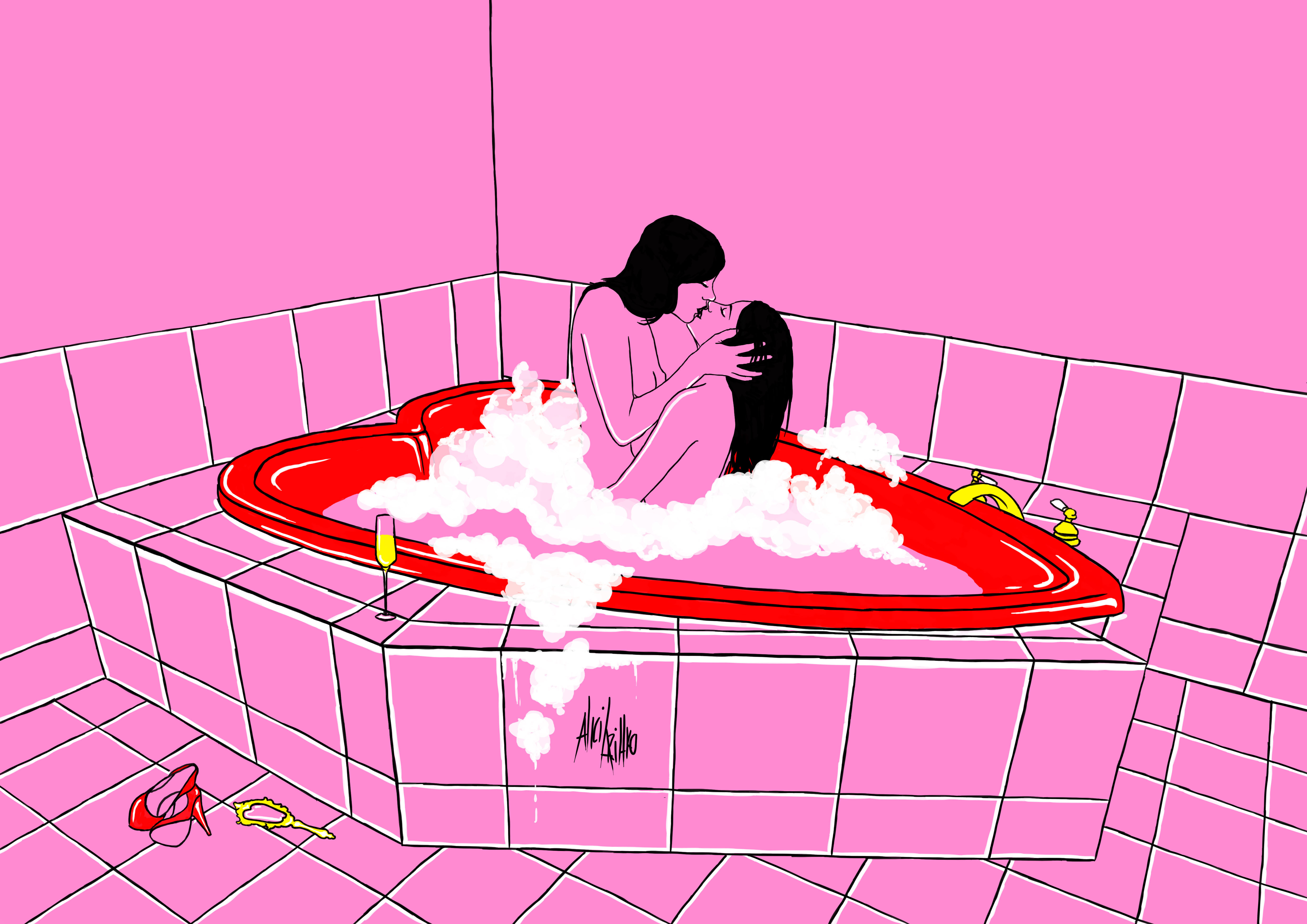 11. Now, tell us a little more about you as a person: what is your favourite food?
I love the pasta with tomato, cheese, and pesto.
12. Favourite book?
I like a lot Rayuela - Julio Cortázar
13. Favourite genre of music?
Alternative rock, r&b, and rap.
14. What are your hobbies?
Photography and collages. Also, restoration of furniture.
15. If you weren't an artist, what would you be?
A ballerina, I am passionate about the world of dance.