Instagram:
@aliciascardetta
Website:
www.aliciascardetta.com
1. What's your story? Where are you from?
I grew up in San Antonio, TX and moved to Brooklyn, NY for art school and have lived here ever since!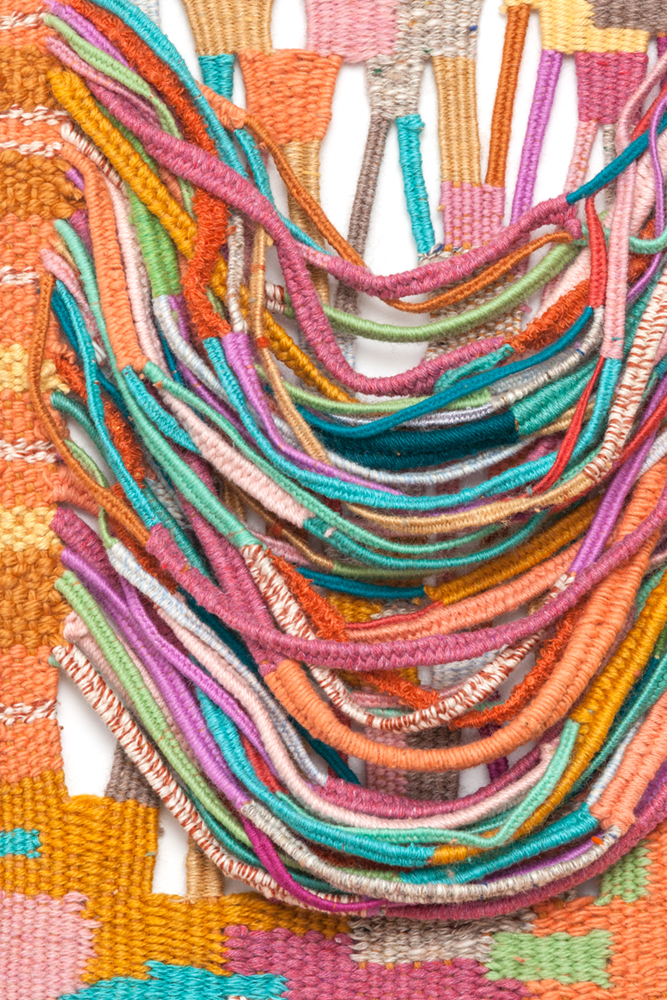 2. Tell us about your aesthetic.
My aesthetic is bright and playful. Most of my fibre work is constructed on frame looms, I'm interested in manipulating the many variables of weaving, exploring what can be produced when the warp and weft are challenged. Using vibrant colors, woven appendages, and negative space, each piece achieves a playful quality within the historical context of weaving and tapestry.
3. What is your favourite medium and why?
I mostly work with fibres but my all time favorite medium is plain pen and ink.
4. What is your artistic process like?
I usually start with an overall structure or color palette in mind. From there I may make sketches of what I want the finished piece to look like or create some color studies. Then I warp the loom and start weaving! I make a lot of color decisions while I'm actually weaving the piece, seeing how one color interacts with another and making changes as I go.
5. Who and/or what inspires your work?
The bright colors and playfulness found in my work is largely inspired by themes associated with girlhood, specifically the common experience of growing up in the 1990's. The wrapping techniques throughout my work are reminiscent of friendship bracelets and the colors I use wouldn't be out of place in a Nickelodeon cartoon. I'm also inspired by nature, time and again I come back to the American Southwest for color and texture inspiration. Growing up I went on many road trips with my family throughout the United States, usually starting in the Southwest. My recent collection of lariat wall hangings were inspired by Bryce Canyon and Zion National Park. The landscape is awe inspiring and mesmerizing, each color found out there feels like its truest form - bright, bold and clear.
6. What role does art play in your life? How does it change the way you view the world?
Art has always played some sort of role in my life, from drawing and making collages after school as a kid to doing what I do now. I'm not sure what my view of the world would be without art.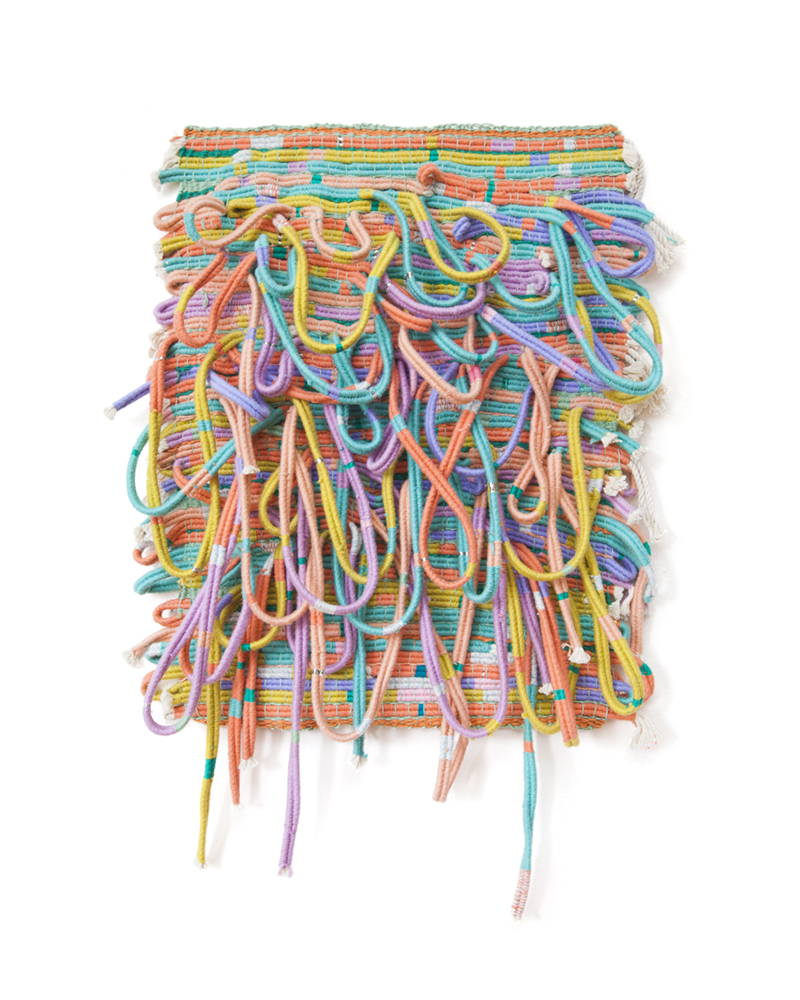 7. Where did you study?
I received my BFA from Pratt Institute. I've also attended workshops at Penland School of Crafts and Haystack Mountain School of Crafts.
8. Where do you see yourself in five years?
On a travel adventure.
9. What about in ten?
Living a Georgia O'Keeffe dream life out west.
10. What do you hope to achieve with your art?
To bring something positive into the universe.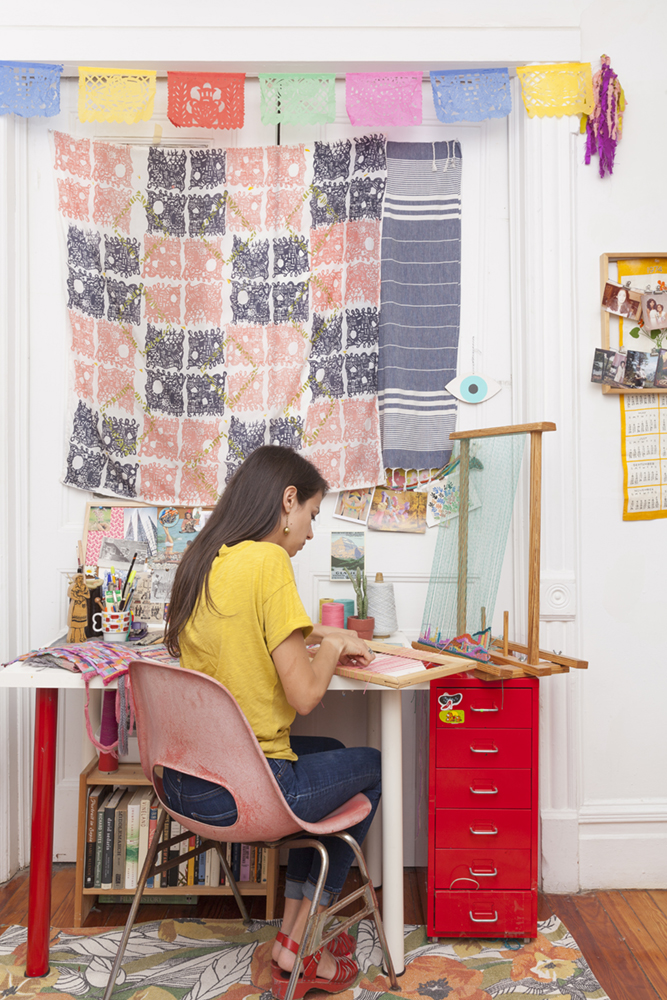 11. Now, tell us a little more about you as a person: what is your favourite food?
Anything with cheese
12. Favourite book?
The Little Friend by Donna Tartt and The White Album by Joan Didion
13. Favourite genre of music?
1960's Girl groups
14. What are your hobbies?
Traveling, hiking and camping, reading, going to the movies.
15. If you weren't a creative, what would you be?
Investigative reporter/longform journalist.