Instagram:
@alisha_lucia
Website:
www.alishadavidson.com
1. What's your story? Where are you from?
I grew up on the west coast of Canada in a small town near Vancouver, BC. It's a farming and fishing town so I spent the majority of my youth, being pretty scrappy, climbing trees, jumping ditches, cutting through farm fields, catching frogs...you know classic small town girl things. From there, I jumped around a bit, before landing in Toronto, where I now live with my partner and my dog.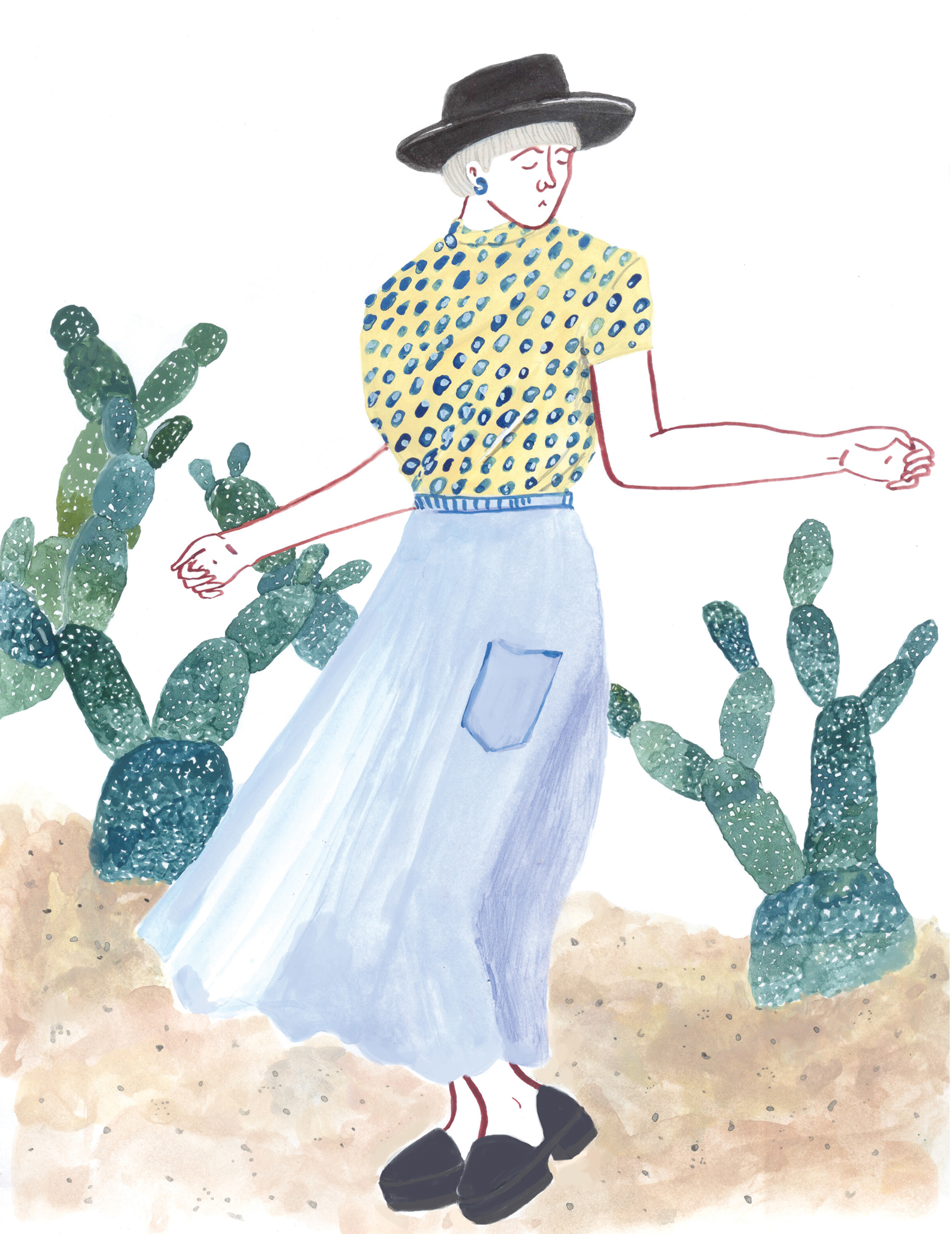 2. Tell us about your aesthetic.
I draw lots of ladies and lots of plants. My style is a little dreamy with mostly muted tones and sometimes a bit sassy.
3. What is your favourite medium and why?
I really love using watercolour and gouache. I used to loattthhheee it when I was in art school, I hated the lack of control I had over watercolours, but now I'm learning to love it's volatility. I get so excited when my colours bleed together or when colours layer in an unexpected way.
4. What is your artistic process like?
Usually I start with a rough pencil sketch and then erase it a million times, before settling on something I'm happy with. Then I work it in with colour or ink and finalize it digitally.
5. Who and/or what inspires your work?
Right now I'm really inspired by the spirit world and wimmins power. I recently read Women who Run with Wolves, and there are so many interesting stories in there highlighting our link to nature. It really jazzed me up. Nature is such a huge inspiration. I work part-time as a dog walker and get to spend 3 days out of my week just hanging out with dogs all day and going on adventures. It's really great and gives me tons of time to think up ideas for drawing and really focus on my surroundings.
6. What role does art play in your life? How does it change the way you view the world?
Drawing makes me happy. It has since as far back as I can remember and I really think it's the reason I am the person I am today. I'm pretty shy and can be kind of introverted at times but art gives me an outlet for speaking about women's rights, animal rights and other humanitarian issues I'm passionate about.
7. Where did you study?
The University of Victoria for Drawing and Arts Education
8. Where do you see yourself in five years? Working in an agency?
I would love to have expanded my online store, or maybe even be working on collabs with bigger companies. Hopefully working out of a bigger studio, and probably living in a new city as I can't seem to sit in one place for too long.
9. What about in ten?
Super rich and working for some huge corporate giant!... just kidding! Really I just hope I'm doing what I'm doing now, but more of it. And feeling healthy and happy.
10. What do you hope to achieve with your art?
To help people connect with their emotions, and with each other.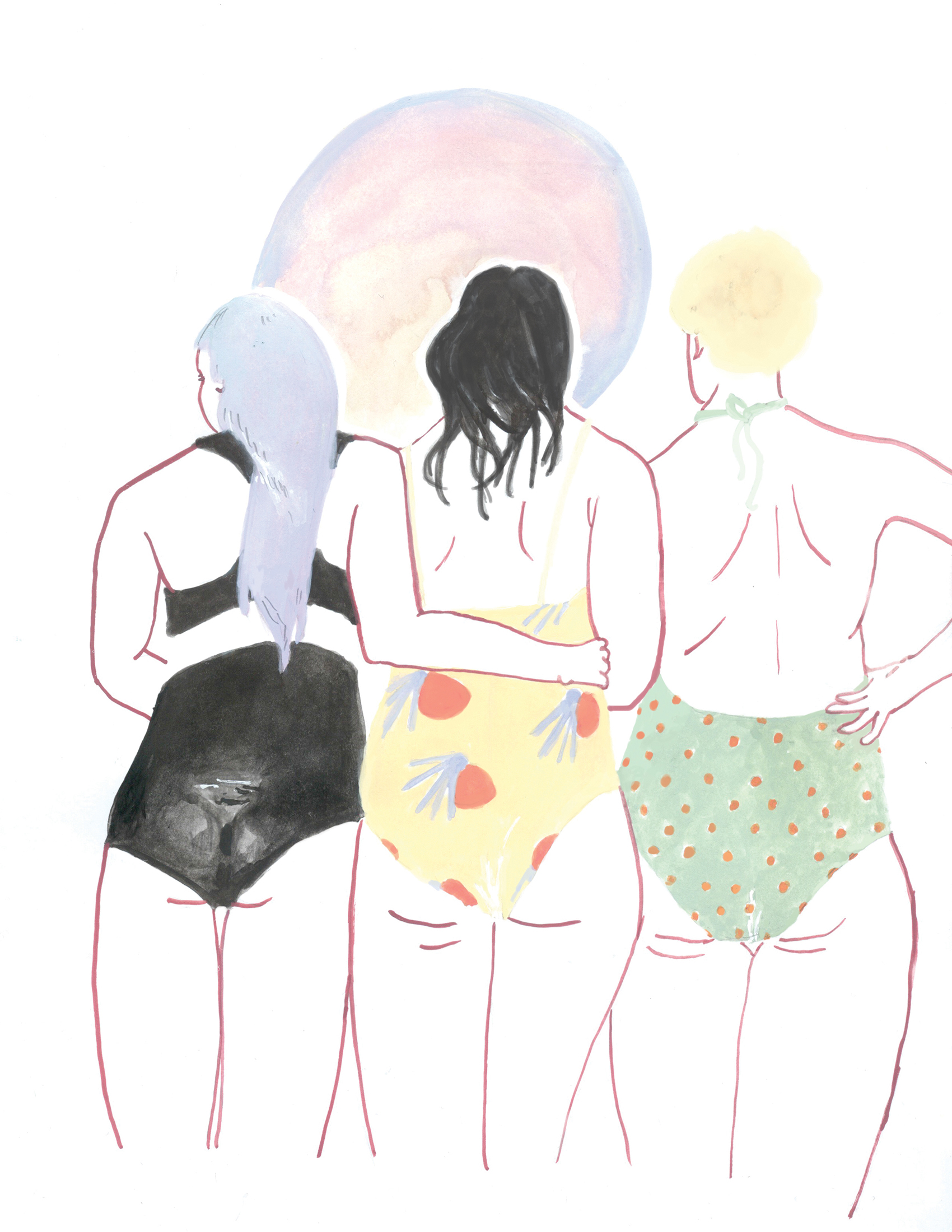 11. Now, tell us a little more about you as a person: what is your favourite food?
Tacos, hands down.
12. Favourite book?
Just Kids by Patti Smith
13. Favourite genre of music?
Currently Majical Clouds, Angel Olsen, Kurt Vile, and always Bob Dylan, Joni Mitchell and Leonard Cohen.
14. What are your hobbies?
I always find this question so funny to answer, because my first reaction usually is to say " oh I draw and paint a lot" and then I realize that is also my job, and I feel a bit lame when I can't think of my other hobbies. In reality though, I do do other things. I'm very interested in moon beaming, intention setting, ritual magic, and I've recently started learning the art of tarot reading. I love travelling and being outside, my partner and I just got back from camping in Iceland and it was such a dream.
15. If you weren't an artist, what would you be?
I would probably own a vintage clothing store or a coffee shop or a dog rescue, or maybe all three in one! Hmm that actually seems like a pretty good back-up plan if this whole art thing doesn't pan out...