Instagram:
@allisonfilice
Website:
www.allisonfilice.com
1. What's your story? Where are you from?
I'm a freelance illustrator living and working in San Francisco. My background is in graphic and user experience design, and I've been doing illustration full time for just over a year or so. Most of my work is for editorial, and I do a lot of personal work on the side. My personal work is what drives my ideas forward and helps me grow.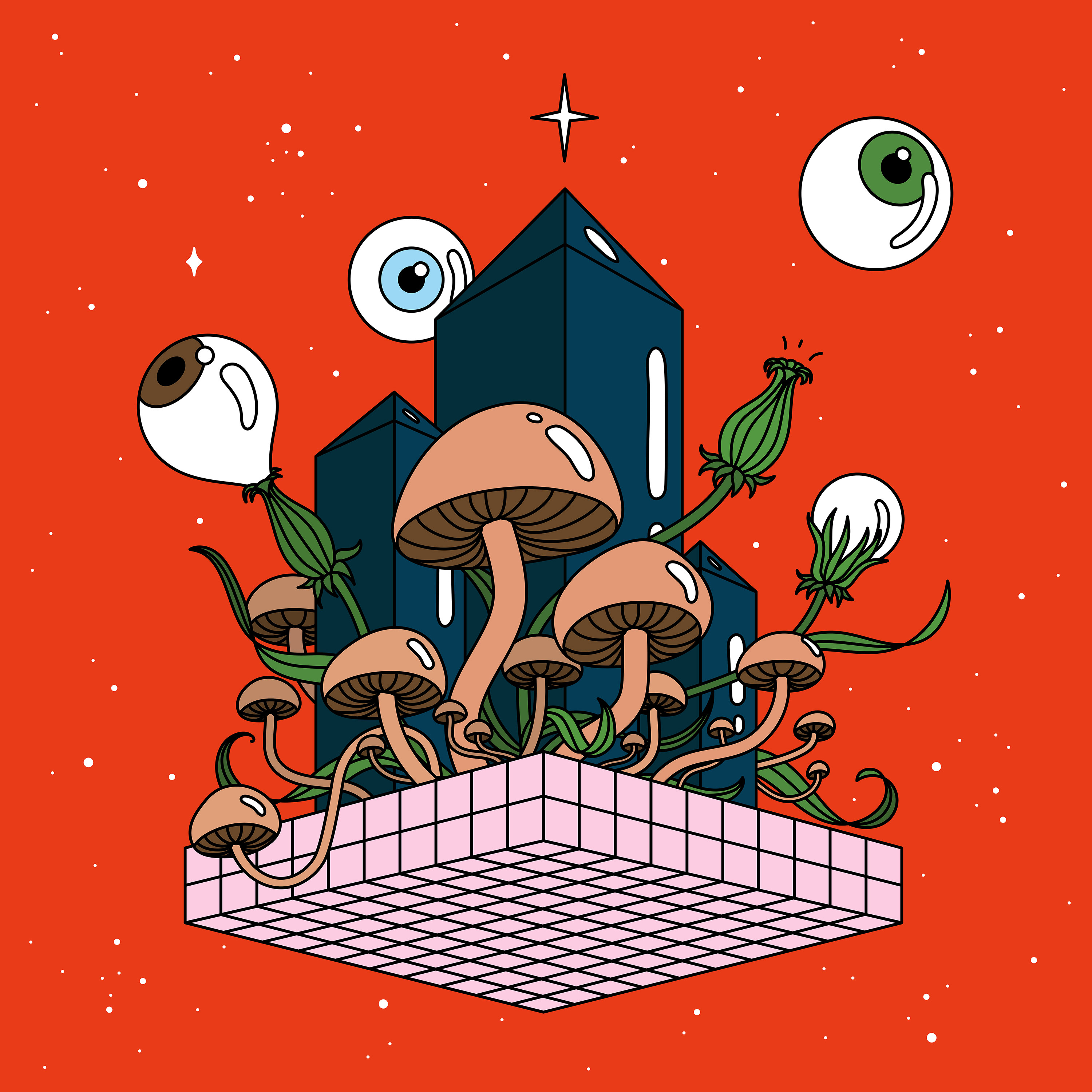 2. Tell us about your aesthetic.
It's colorful with bold line work. It's kind of friendly surreal/psychedelic - playful yet has a deeper meaning to it beneath the surface. I also do quite a bit of portraits.
3. What is your favourite medium and why?
Most of my work is digital - I love what can be made possible with the help of computers. I also really enjoy painting.
4. What is your artistic process like?
I try to bring the things I'm curious about into my work, so my process starts with reading/studying different things. Once I have an idea for an illustration, or I get a brief from a client, I'll begin with researching the topic and sketching out ideas. Once the direction is decided upon, I bring the sketch into Illustrator and I start working digitally from there on out. I usually have multiple projects going at once, both client and personal. So I'll often work between multiple illustrations at a time.
5. Who and/or what inspires your work?
Surreal, psychedelic and science fiction style art, especially work by Moebius, Milton Glaser and Salvador Dali. I'm also really inspired by nature, music and architecture. I try to go for daily walks in the park while listening to music and just let my intuition go. I'll usually come back home feeling refreshed and inspired.
6. What role does art play in your life? How does it change the way you view the world?
Art is a way I can express myself and the ideas I have with the world. Otherwise, those things tend to get stuck in a loop in my mind. I'm also pretty introverted, and I find that art is a way I can communicate my message without having to interact with the world in a way that's overwhelming to me.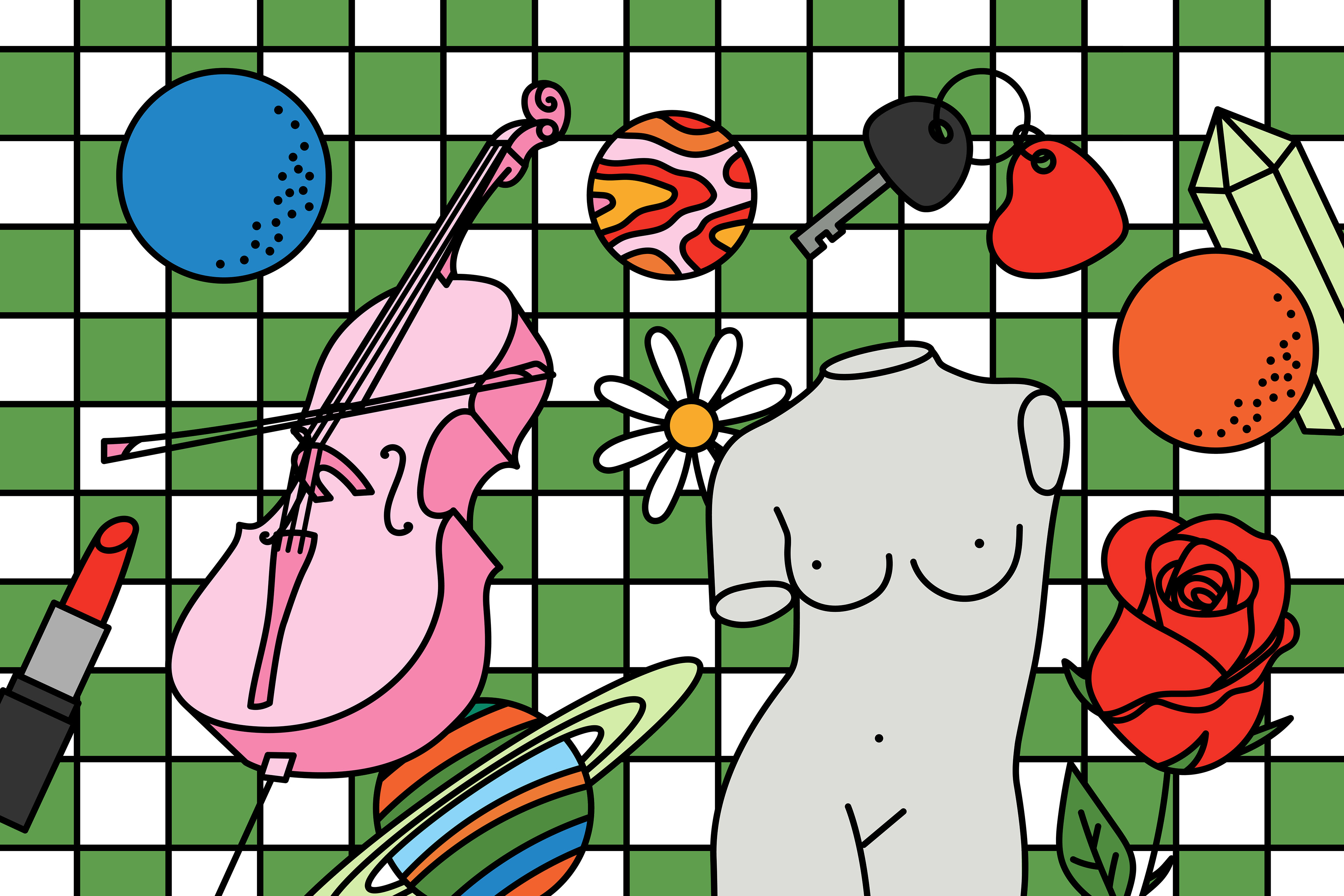 7. Where did you study?
I studied visual design at San Francisco State University, and I did a year abroad in London at Brunel University, where I studied industrial design.
8. Where do you see yourself in five years?
I hope to be making work that I love and to have found a nice flow where everything is clicking and making sense.
9. What about in ten?
I hope things will still be clicking!
10. What do you hope to achieve with your art?
My work is about bringing a friendly face to the unknown, and to help people explore the depths within themselves and the universe. I just want people to realize that life is more than running errands and going to work, that there's magic in the space between everything.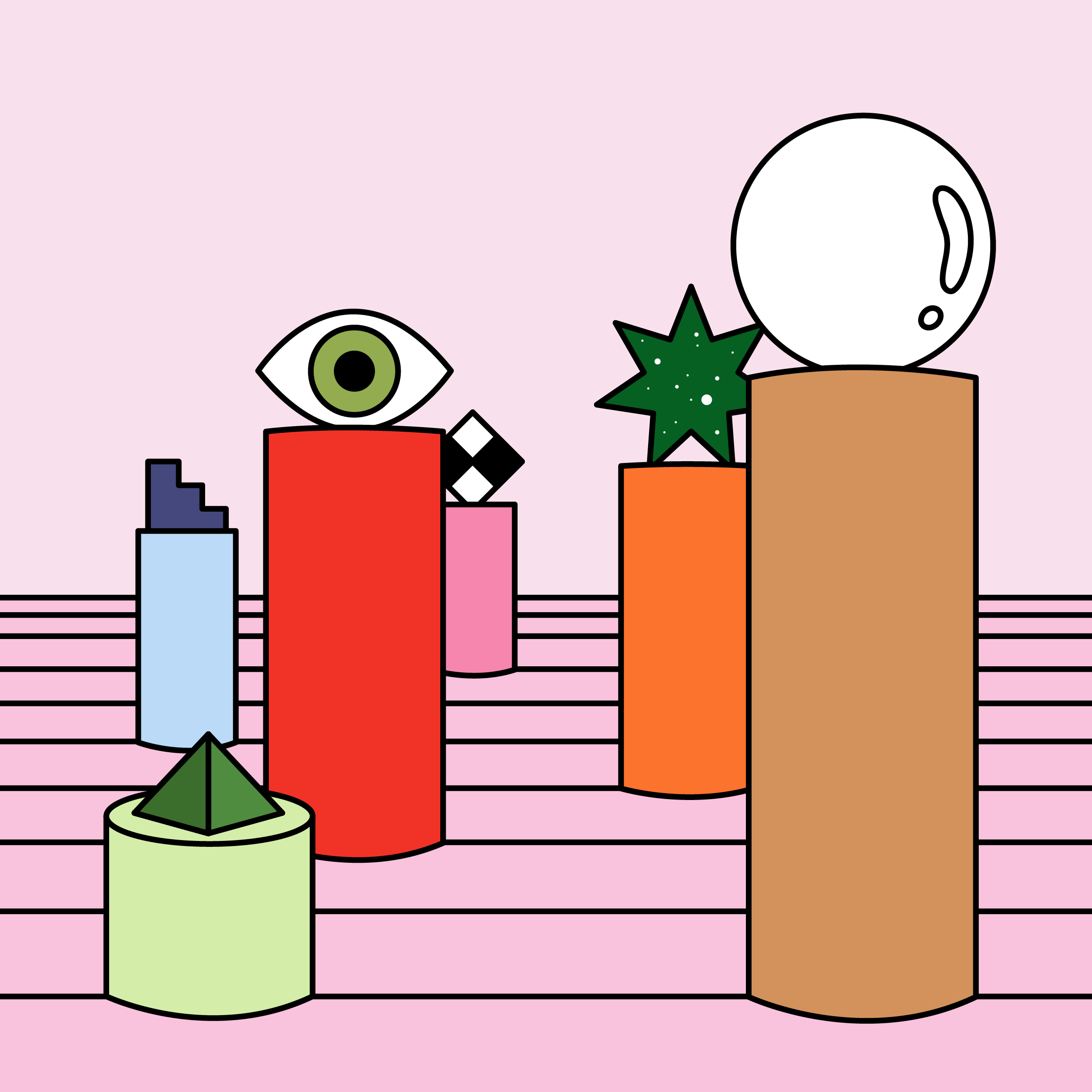 11. Now, tell us a little more about you as a person: what is your favourite food?
Sandwiches.
12. Favourite book?
Contact by Carl Sagan and True Hallucinations by Terrence McKenna
13. Favourite genre of music?
Ooh, hard to choose! I have a favorite genre for every mood. I'm particularly fond of psychedelic rock music (Pink Floyd, Tame Impala, Gum) and jazz (Alice Coltrane, Miles Davis, Mulatu Astatke).
14. What are your hobbies?
I love reading, going for walks in nature, and learning about the world. Also, drinking coffee.
15. If you weren't an artist, what would you be?
I would probably be a writer or a psychologist. I love exploring the human mind.