Instagram:
@allistrations
Twitter:
@allistrations
Facebook:
www.facebook.com/allistrations
Tumblr:
allistrations.tumblr.com
Website:
www.allistrations.com
1. What's your story? Where are you from?
My family lived in Honeoye Falls, New York until I was about five. My dad needed a new job and he accepted a design position at S.C. Johnson in Wisconsin. From six years old on I grew up in Lake Geneva, Wisconsin. It was a quiet town but also a vacation spot for people from Chicago. I lived at the end of a long road that leads into the woods. Often people would drive up our driveway and turn around trying to figure out where to go. Half of our backyard was a large swamp and in the summers there could be so many mosquitoes that the air sounded like a spaceship from the hum.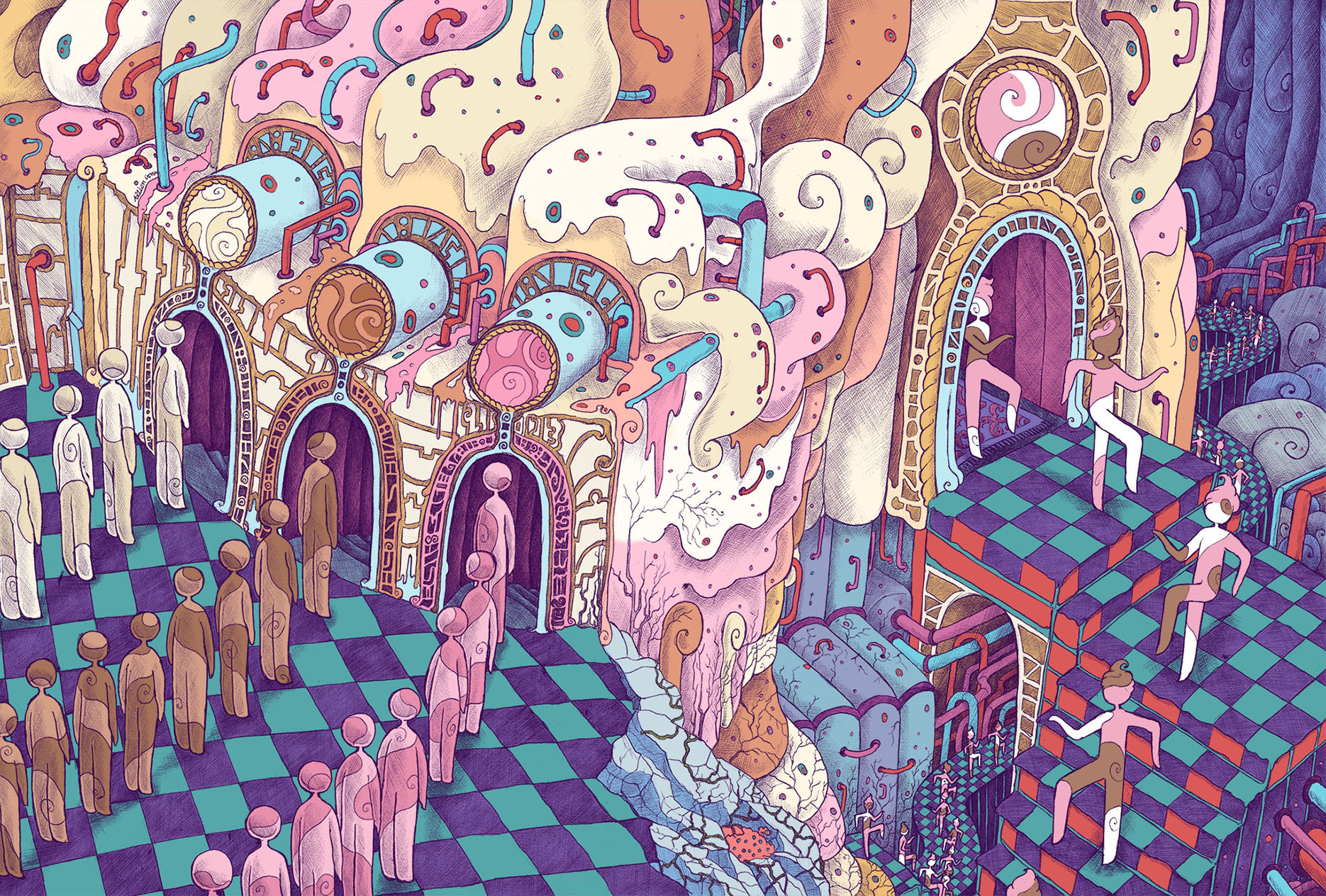 2. Tell us about your aesthetic.
My aesthetic is detailed but cartoony. I like to include elements of horror and humor to convey my message.
3. What is your favourite medium and why?
The Zebra ballpoint pen is my favorite medium. I love drawing with ballpoint pens because you can get so detailed with it. It is like drawing with graphite but darker and it doesn't smudge.
4. What is your artistic process like?
If I'm thinking of a new idea I listen to a lot of music and pace around my room. Then I sketch a bit and get to the final drawing as quickly as possible because it is my favorite part. It also really helps if I can talk about an idea with someone. Especially if it's a graphic novel idea.
5. Who and/or what inspires your work?
I have always been inspired my music, cinema and nature. A movie that affected me was Watership Down, which I saw when I was five. It was awesome and terrifying. Living in the woods you often find dead or dying animals almost every day. In the swampland we lived in Wisconsin there was this long stretch of road where I would find giant snapping turtles with their shells and guts dripping onto the pavement since they had been run over. The road was so flat that you knew if a turtle was hit it was on purpose. On the bright side, three times I was able to save a painted turtles nest when they hadn't hatched in time. I would dig up the dirt and tiny turtle heads would pop out of the mud. I carried them to swamp with my mom and dad to hopefully live as long as possible.
6. What role does art play in your life? How does it change the way you view the world?
I think like everyone, art has played a major role in my life. Whether it was seeing a movie, sitting by my brother watching him play a video game, or visiting an art museum. Art has changed how I view the world by showing me the ugly bits and the beautiful bits. Whether I'm scared or mesmerized from a work of art it will stay with me and help me grow.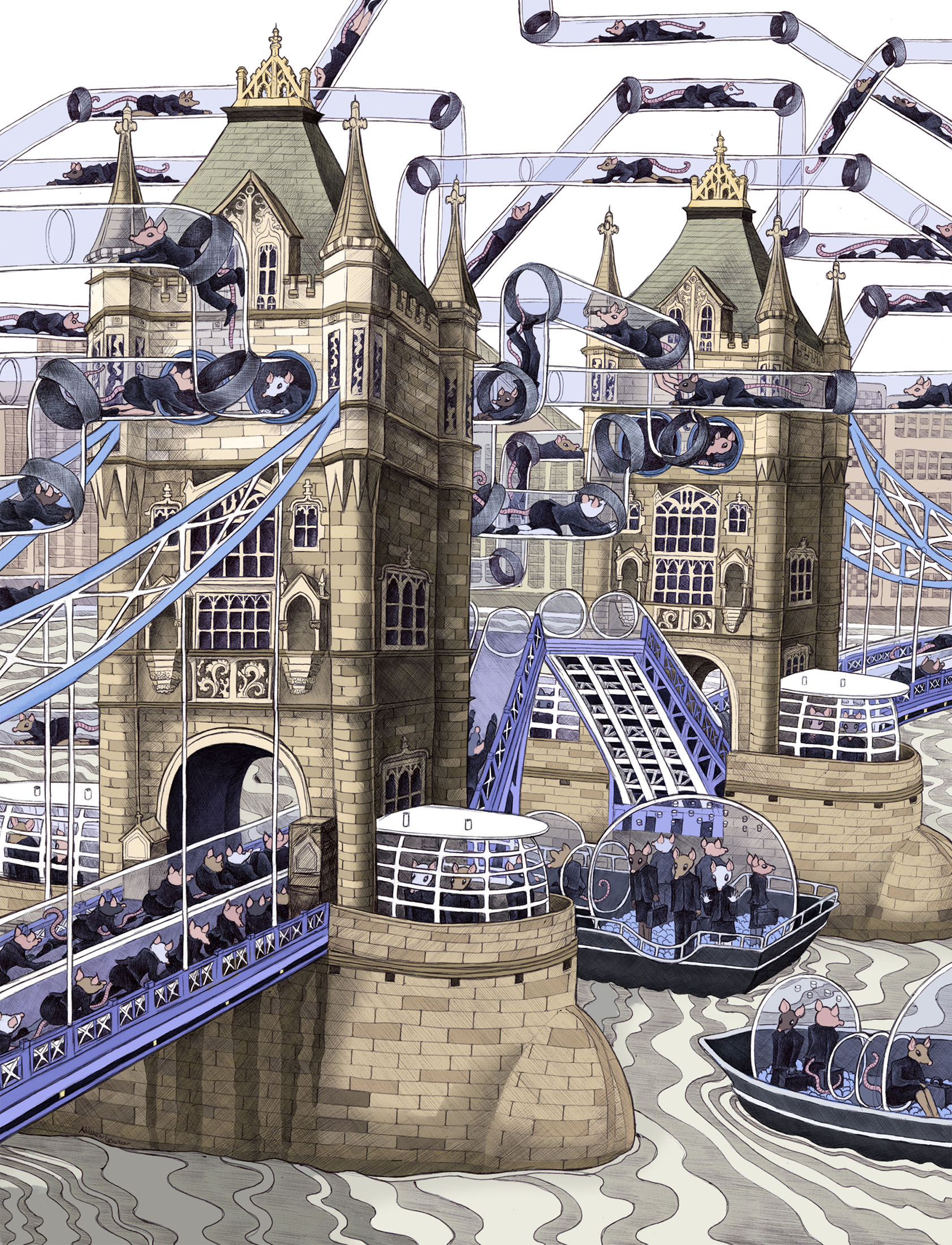 7. Where did you study?
I received a BFA in Illustration from the Savannah College of Art and Design in 2016.
8. Where do you see yourself in five years?
In five years it would be amazing to have at least two graphic novels released. I am currently working on a book for Top Shelf Productions that will come out this year or next. It would be wonderful in five years to have another book published with another on the way. I love comics. There are so many things I want to make in comic form.
9. What about in ten?
In ten years I hope to be working on graphic novels, supporting myself from my art, and living in woods with a compost pile and an old dog.
10. What do you hope to achieve with your art?
I hope to make an impact of some kind. I make art because I love to but I am also passionate about humans and their relationship with the Earth. The graphic novel I am working on with Top Shelf Productions is about animal testing. It is also about the exploitation of living beings for a product, whether they are human or animal. If one person reads the book and thinks a bit more about what products they own and if anyone was harmed during their production that would amazing!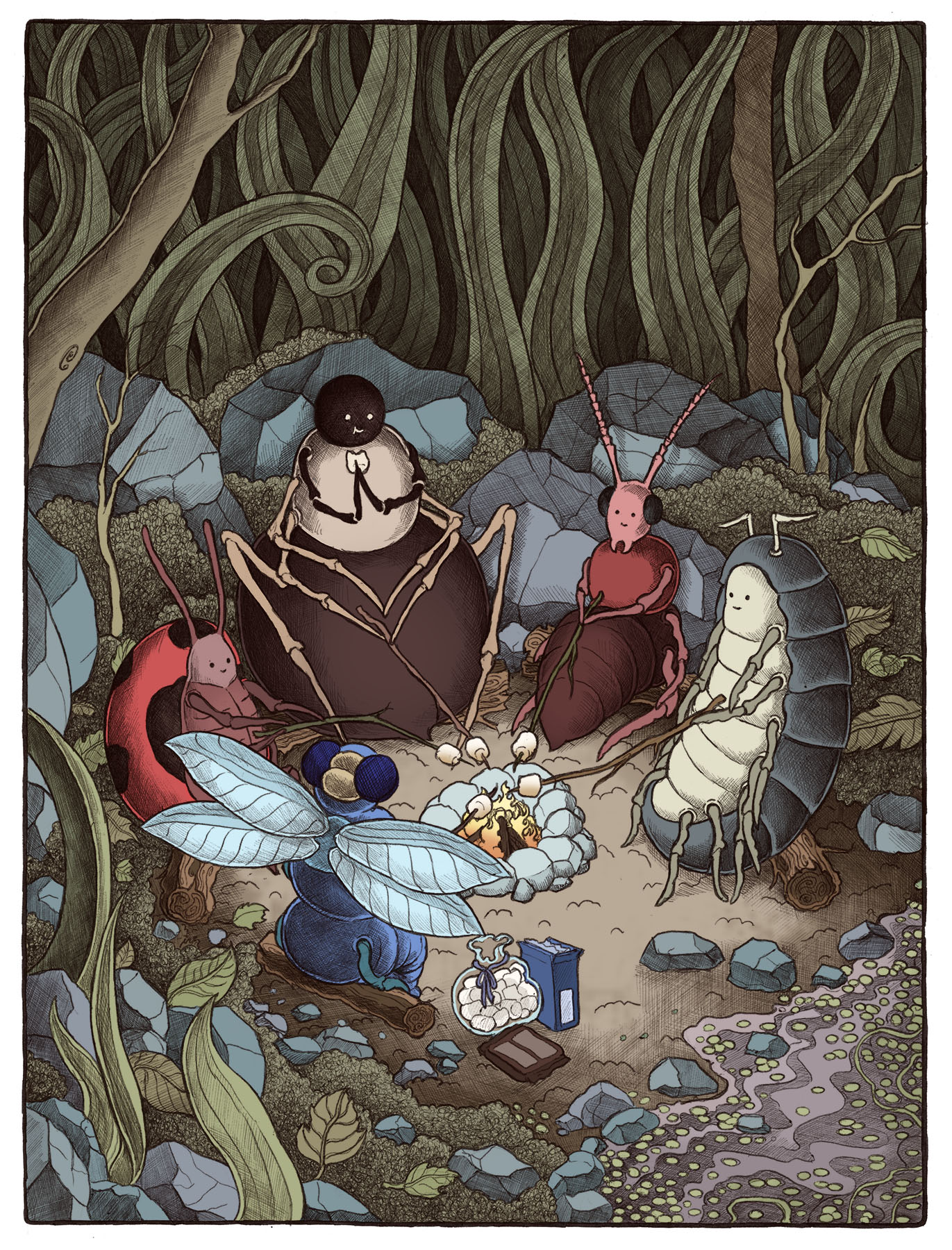 11. Now, tell us a little more about you as a person: what is your favourite food?
I love scary movies. I watch at least two scary movies every week. I've learned that there are so many bad ones. My favorite food might be asparagus. My favorite dish to make at home right now is baked asparagus, mashed potatoes, and baked marinated tofu.
12. Favourite book?
I love Memoirs of a Geisha. The book and the movie.
13. Favourite genre of music?
The music I put on when I think no one is home is a musical. I will blast Into the Woods, Hamilton, Sweeney Todd, or Little Shop of Horrors etc and sing my heart out. I won't sound as good as I wish I did and that's why I try to save everyone from having to listen to me.
14. What are your hobbies?
The things I enjoy doing outside of drawing is reading, dancing, and cooking. I have been vegetarian for awhile but I have been trying to cook vegan meals. I have learned so much about food and flavor. Did you know that lettuce is a key ingredient? Don't skip it if your recipe calls for it in a soup!
15. If you weren't an artist, what would you be?
If I could live out another life I would want to have the skills and confidence to sing and dance on stage. I would be in theatre! My mom and I both share this dream.