Instagram:
@almostthesame
1. What's your story? Where are you from?
Hi! I'm Danielle Peleg. I grew up in the north of Israel and somehow moved around the country a lot. I'm currently based in Tel Aviv - never thought of myself as a city person, but surprisingly I sort of feel at home. On the other hand, there are so many places in the world I want to live in, so I'm pretty sure this isn't my final destination.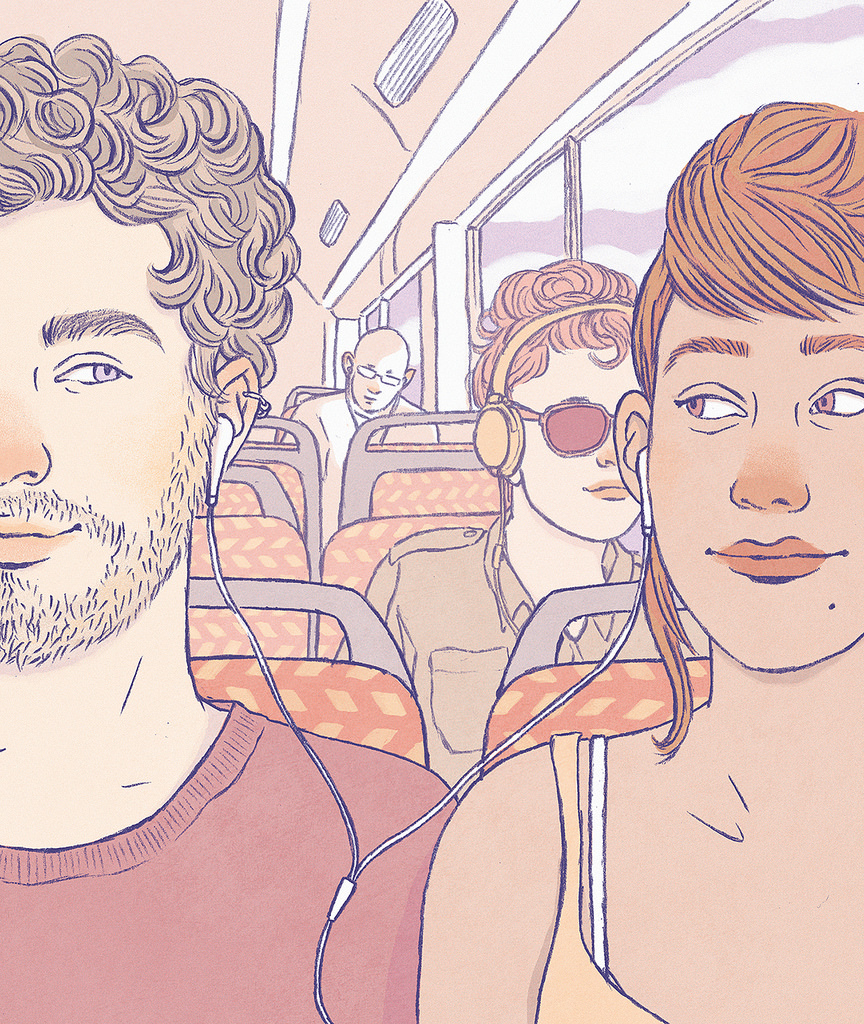 2. Tell us about your aesthetic.
I love to draw people and their habitat in low-saturated colours. Other than that, I used to feel like I have no personal style. Somehow I never made a conscious decision to draw a certain way, and I thought of it as an immature default. I am influenced by things that I see and appreciate, for sure, but still frustrated because what I make has nothing to do with what I like, my style is very different from my actual taste. And yet, it is mine and has my signature after all. It reassures me when people see my editorial work and know it's mine right away (that's actually one of my favourite feedbacks to receive)
3. What is your favourite medium and why?
Definitely pencil. To be specific, 0.5 mechanical pencils with 2B leads :) I also love watercolours, paper cut outs and of course my boo Photoshop, which I use mostly for drafting, colouring and editing hand drawn illustrations rather than actually drawing.
4. What is your artistic process like?
All messed up! I usually use photographic references for the body-gestures, so I either create silly google-images collages, often take awkward photo-booth selfies or ask my girlfriend (brilliant illustrator and animator Sivan Fiterman) to pose. I sketch the composition and design the characters in photoshop, and then I print the draft and trace my own sketch in pencil, using a light table. Finally, scan and colour - usually in photoshop. I used to do a lot more watercoloring, but having tight deadlines and a pretty basic scanner were in the way. I do try to make my photoshop colouring sort of watery-looking, though.
5. Who and/or what inspires your work?
The first name that comes to mind is Italian illustrator Bianca Bagnarelli, whose work is so beautiful and so subtle, in both visuals and storytelling. I said I wanted to be like her when I grew up, then realised that she is actually younger than I am. I also admire amazing Eleanor Davis, Lisk Feng, Jun Cen, and graphic novelist Rutu Modan, who is the reason I wanted to make comics and become an illustrator in the first place (and I had the privilege of being her student later on).
6. What role does art play in your life? How does it change the way you view the world?
I don't actually see myself as an artist. I feel comfortable with "illustrator" but I don't think I'm entitled to the big "A" word... on the other hand, knowing, consuming and studying art for most of life has absolutely changed my view of the world and played a huge role in the way I view, criticise and enjoy everything.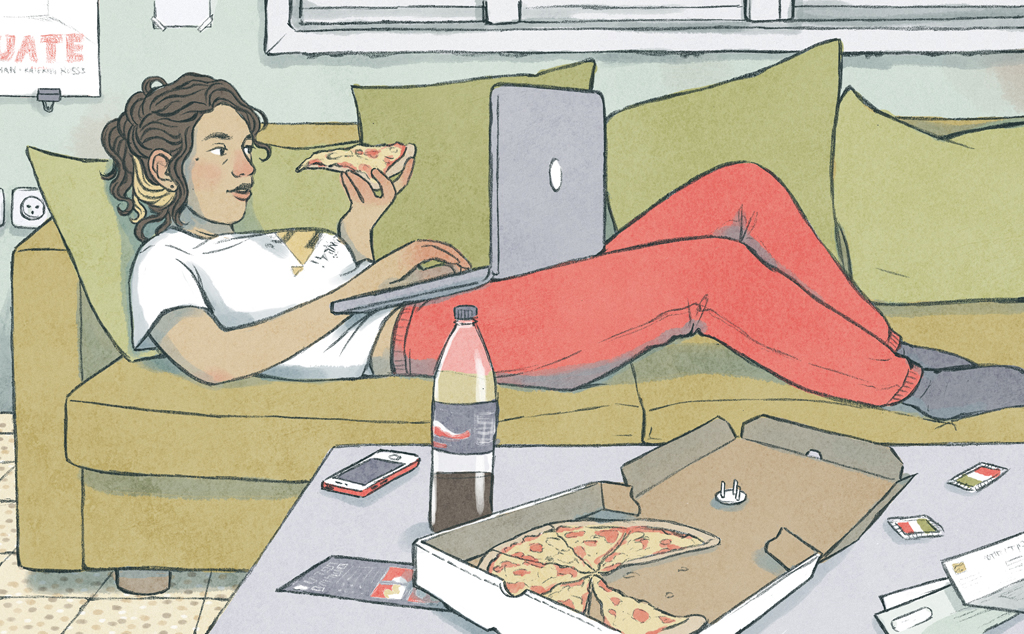 7. Where did you study?
I studied Visual Communication, majoring in illustration, at Bezalel Academy of Arts and Design in Jerusalem. Four challenging years of no sleep, constant self doubt and yet, somehow, satisfaction as well. I felt like I was in the right place even when times were hard.
8. Where do you see yourself in five years? Working in an agency?
Hopefully, published another graphic novel (after my self-published final project and collaboration with writer Brit Harel, "Little Things (I should have said and done)", which I am now translating to English). Running an illustration-based studio with a partner. Teaching. Living in a place that I love. And maybe, a mother.
9. What about in ten?
Definitely a mother :)
10. What do you hope to achieve with your art?
I honestly believe in the power of storytelling, and think it is the most effective tool we have to deliver any message at all: personal, ideological, commercial, anything. I try to use my illustrations to tell stories, tiny fragments of them, little moments of what makes us human. Visuals usually make a quicker connection then text, they could be an introduction to it. I think an illustration should compliment the text by adding more aspects to it, not just repeating it. I also think a lot about representation when I work: it is important to me to show different types of people, especially minorities, even if the text doesn't necessarily imply it.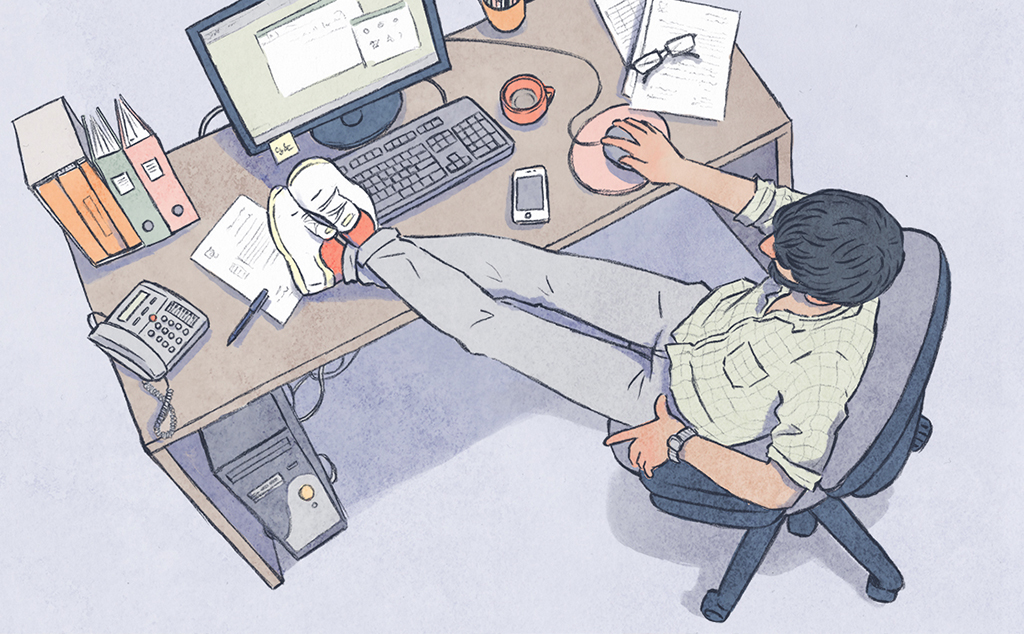 11. Now, tell us a little more about you as a person: what is your favourite food?
I just love food, I refuse to choose one. (vegetarian / mostly vegan)
12. Favourite book?
My current favourite novel is "The Summer Book" by Tove Jansson, one of the few books she wrote for adults. I read it twice on the same trip, thinking how absolutely perfect it was and how it is exactly the type of sensitive little tales I wish to tell myself. Also, I obsessively collect picturebooks and graphic novels. We recently added to our illustrated cabinet "How To Be Happy" by Eleanor Davis, and it is so brilliant and versatile.
13. Favourite genre of music?
I used to be a serious indie kid, but as I grew older I became less of a snob and I now listen to many genres. Anything that sounds good to me, basically.
14. What are your hobbies?
Cooking (and eating), travelling (when possible), narrating my pets, imagining all the hobbies I would have if I ever had spare time...
15. If you weren't an artist, what would you be?
Maybe a Linguist or a school teacher. Maybe both!