Instagram:
@alva.skog
Website:
www.alvaskog.com
1. What's your story? Where are you from?
I am an illustrator and graphic designer from Sweden, currently studying my last year at Central Saint Martins in London, UK.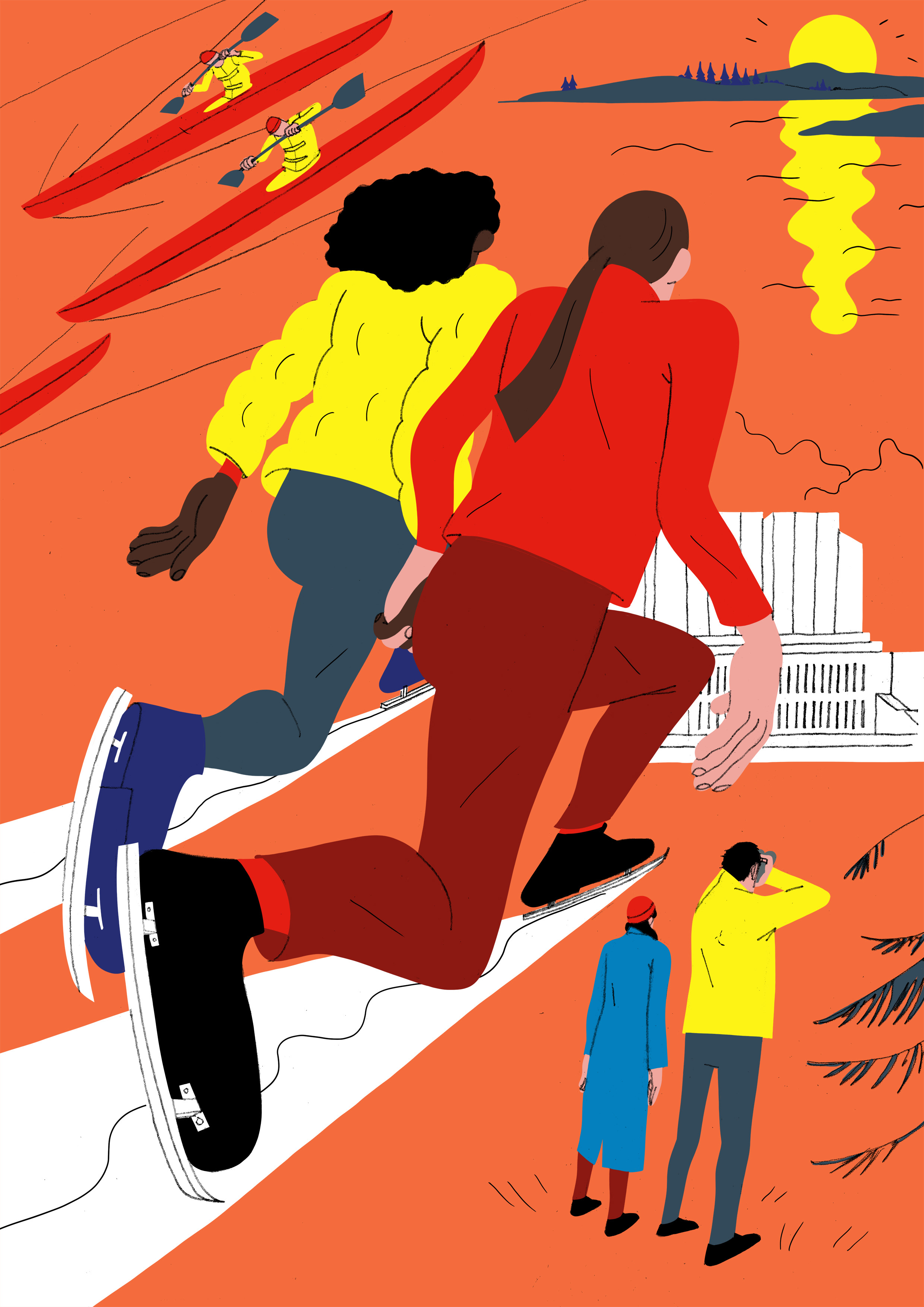 2. Tell us about your aesthetic.
My aesthetic has changed a bit during the years at university where I have experimented a lot. Right now my aesthetic is characterised by bold colors, big hands, sculptural bodies, and a lot of female representation.
3. What is your favourite medium and why?
My favourite medium is ink. I love the dark, dark black you can get with Indian ink, and there are so many ways of using it. Ink wash, was something I used to do a lot before, that is thin layers of diluted ink on top of each other. Right now, I am mostly using ink in line work that I then add color to in Photoshop.
4. What is your artistic process like?
I usually start with writing down words or themes on Notes on my phone, when I am on the tube for example. After that, I research references and inspiration. Then I draw rough sketches with a 6B pencil on paper, getting the composition down. After that, I use ink to draw the final line work. I erase excessive pencil marks and scan it. I continue the work in Photoshop and play around with a limited color palette. With the color palette, I try to create the mood I want in my illustration.
5. Who and/or what inspires your work?
I have two artists that will always inspire my work. The first artist is Marlene Dumas. I absolutely love her ink portraits and her fast way of working. The second artist is Helene Schjerfbeck. I have a poster with one of her paintings above my bed. I am also very inspired by graphic novels. Paper Girls by Brian K. Vaughan is a favourite right now and the other day I bought a graphic novel about Billie Holiday by Carlos Sampayo, which I absolutely love! Still, where I find most of my inspiration is from all the women in my life, their strength and wisdom always inspire me.
6. What role does art play in your life? How does it change the way you view the world?
Art and illustration is a way for me to express my ideas and ideals, and a way of communicating and highlighting issues in society. For me, illustration and art is a powerful (political) tool.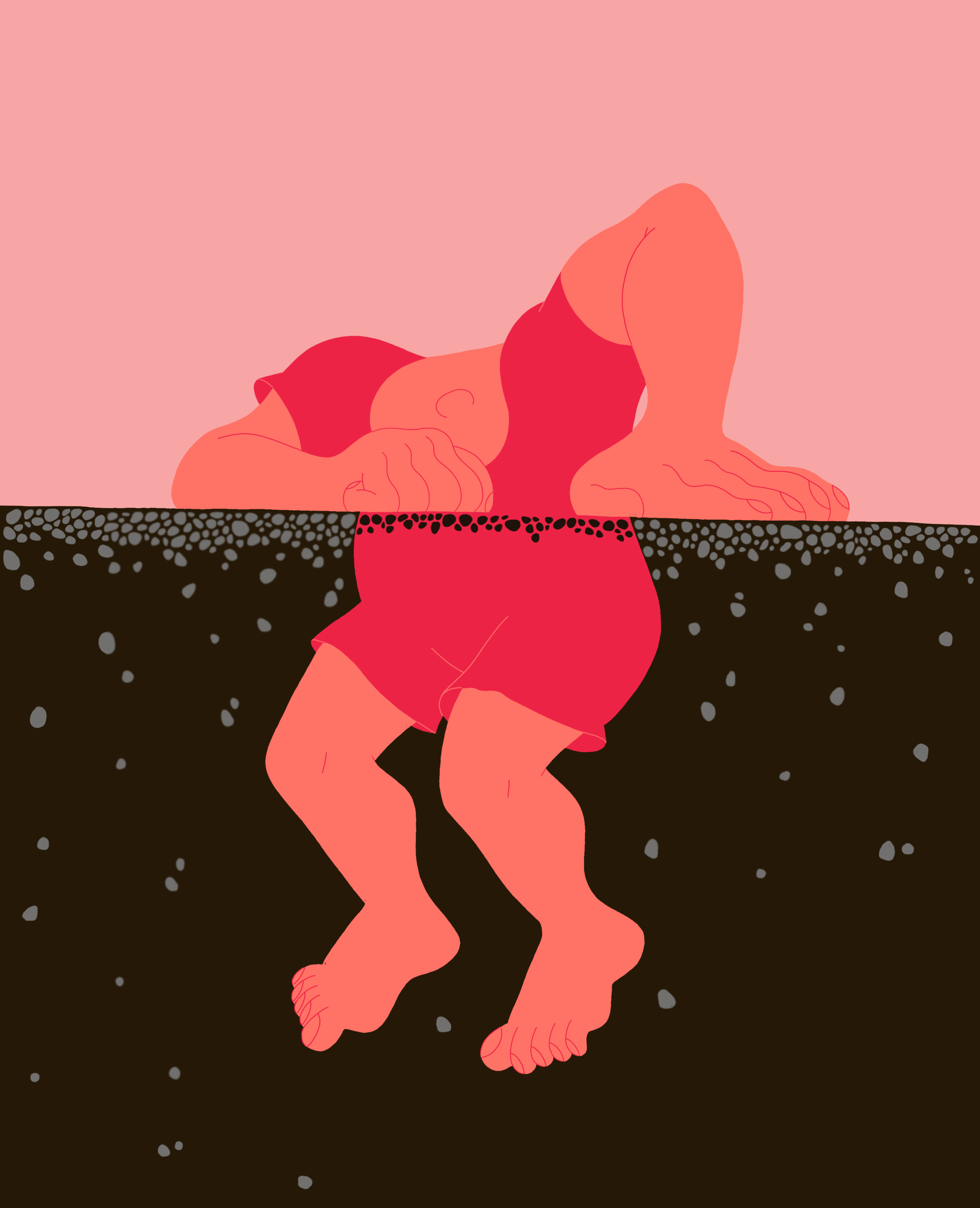 7. Where did you study?
I am studying a bachelor in graphic design, at Central Saint Martins in London, and will graduate in June 2018.
8. Where do you see yourself in five years?
In five years, I want to see myself collaborating with inspiring people on projects that challenge important social issues.
9. What about in ten?
In ten years, I am still collaborating with inspiring people on projects that challenge important social issues.
10. What do you hope to achieve with your art?
With my illustrations, I want to make people reflect on things that we take for granted, such as gender in-equality and hidden racism. I want to highlight and challenge social issues in society and contribute to the much-needed diversity in media and advertising.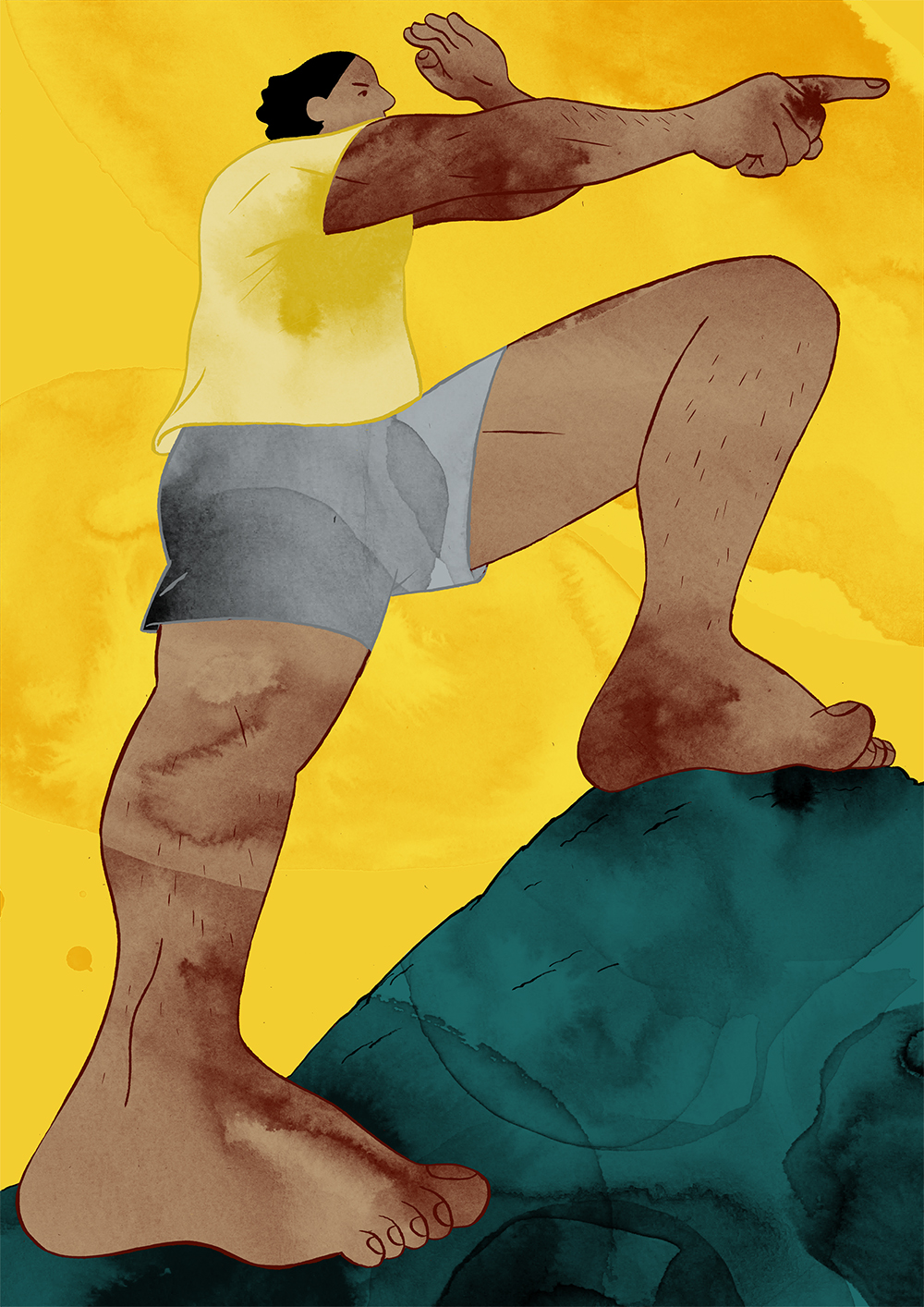 11. Now, tell us a little more about you as a person: what is your favourite food?
Shepherd's Pie.
12. Favourite book?
At the moment, it is the feminist science fiction book Woman on The Edge of Time by Marge Piercy.
13. Favourite genre of music?
Soul and fuuuunk.
14. What are your hobbies?
Playing pool.
15. If you weren't an artist, what would you be?
If I could dance and sing, I would be a musical artist.