Instagram: @alyssadeasis
Website: www.alyssadeasis.com
1. What's your story? Where are you from?
Hello! My name is Alyssa De Asis and I'm a freelance illustrator based in the Philippines. When I was young, I was a very imaginative and artsy kid that loved to draw. I used to read a lot of comic books and kids magazines and that really influenced me to love art. I even used to wait for the comics section in the newspaper every Sunday. I also remember always visiting and borrowing children's books from the school library when I was around 8 years old. I used to watch a lot of cartoons and art shows and that really made a big influence to continue loving art as well.
After graduating, I worked as a full time graphic designer for a marketing company and a year and a half in an advertising agency before I decided to work fulltime as an illustrator.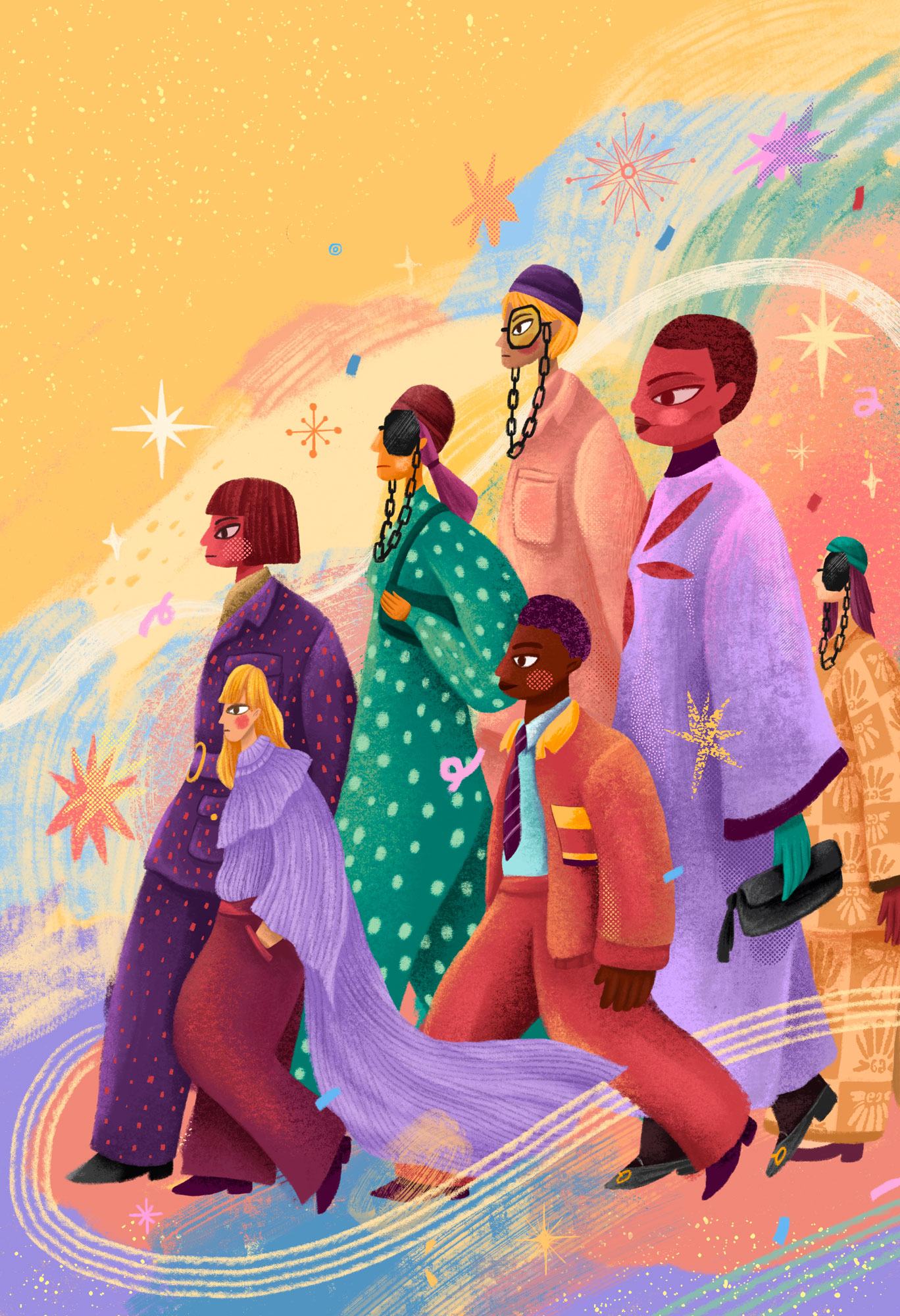 2. Tell us about your aesthetic.
I love to create vibrant, light-hearted and whimsical illustrations. I love how much freedom we can do with illustration that we can escape reality to create new worlds and become as playful as we can.
3. What is your favourite medium and why?
After learning the basics traditionally, I've been mainly drawing digitally for almost 10 years since college so that's definitely my comfort zone. I've used my Wacom drawing tablet for such a long time until I got an iPad Pro a few years ago which is what I mainly use now. Drawing on the iPad feels like I'm drawing on paper and has been so handy since I frequently travel so it has been life changing.
4. What is your artistic process like?
When working on a book, usually I do a lot of research about the project before starting out. When I'm ready to sketch, I start with creating thumbnails so I can see the composition as a whole while making sure each page looked dynamic. Then I continue with the color studies, again on thumbnails, making sure the pages still looked cohesive without looking too similar. After that is when I start with the final art.
When I just want to work on an illustration for fun, I think about a topic or theme that I want to work on ahead of time. Most times, I already have a general idea of what I want to draw and see where it takes me.
5. Who and/or what inspires your work?
I am a child at heart and a lover of animated films. Watching Pixar and Ghibli films always inspire me and give me joy. I love how impactful the stories are evoked too. It's not just drawn beautifully but the stories are well thought out that we feel so immersed and emotional as well. Aside from film, so many local and international artists always inspire and motivate me, like Mary Blair, Victo Ngai, Lorena Alvarez and many more.
6. What role does art play in your life? How does it change the way you view the world?
Art has always been a significant part of my life and has molded me to who I am today. I think it's made me appreciate more and notice how beautiful the world is.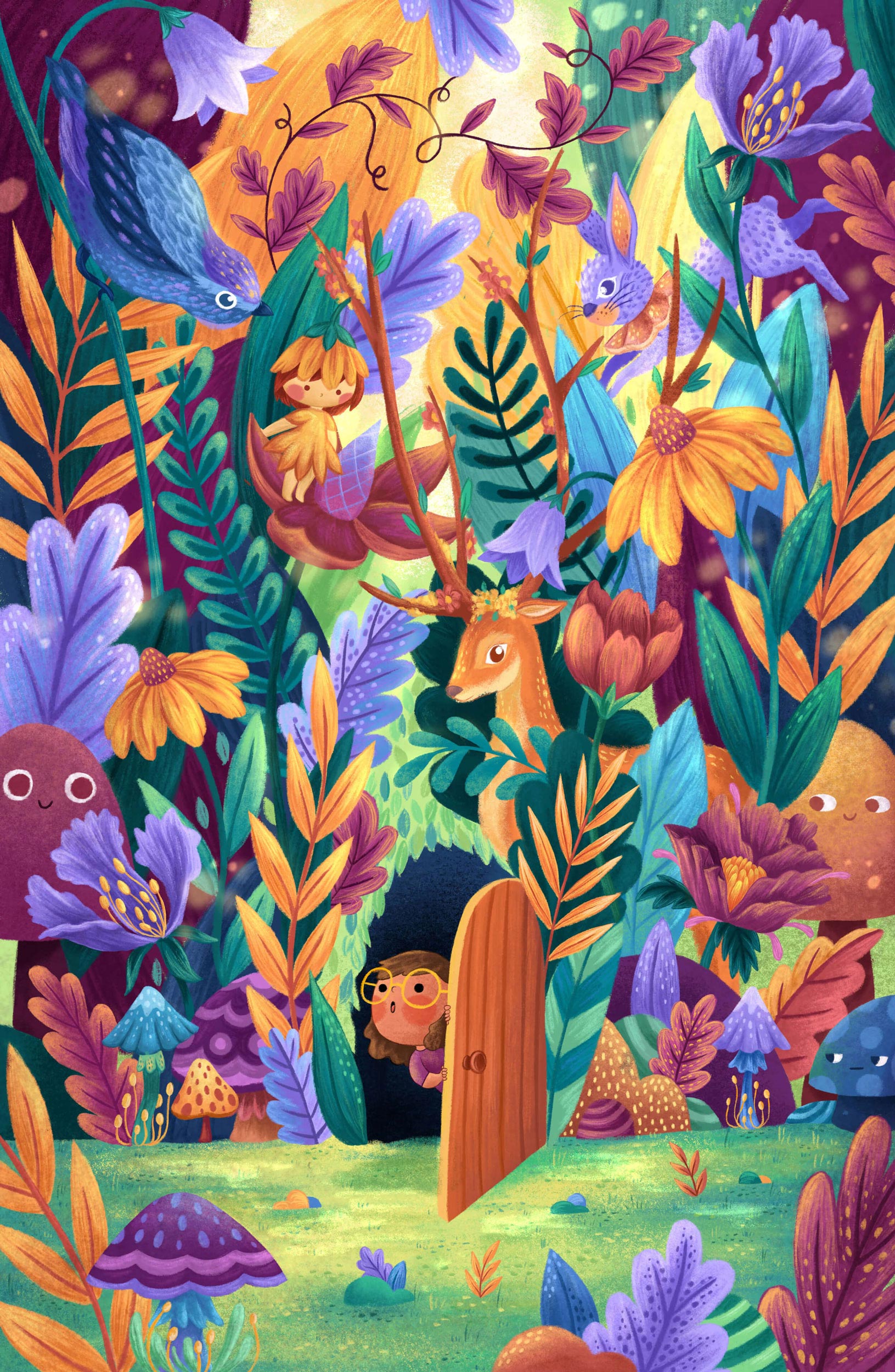 7. Where did you study?
I have a BFA majoring in Visual and Design Communications at St. Scholastica's College Manila.
8. Where do you see yourself in five years?
I hope to have created a lot more children's books by then, but I also want to see even more of my works elsewhere for editorials, advertising, packaging etc. I really want to create useable art too and improve my skills on other mediums like pottery.
9. What about in ten?
It would be great to either have my own art studio in the city or in a different country or a shared studio space and café with a community of creatives while we collaborate, create and learn from each other. Hopefully I would have been able to work with bigger publishers and brands by then too.
10. What do you hope to achieve with your art?
I love to make people feel happy and excited with my art, as it has made me feel that all throughout my life. I've also made a few children's books and I really enjoy being a part of something that kids can learn from, since children's books has made that impact with me when I was young.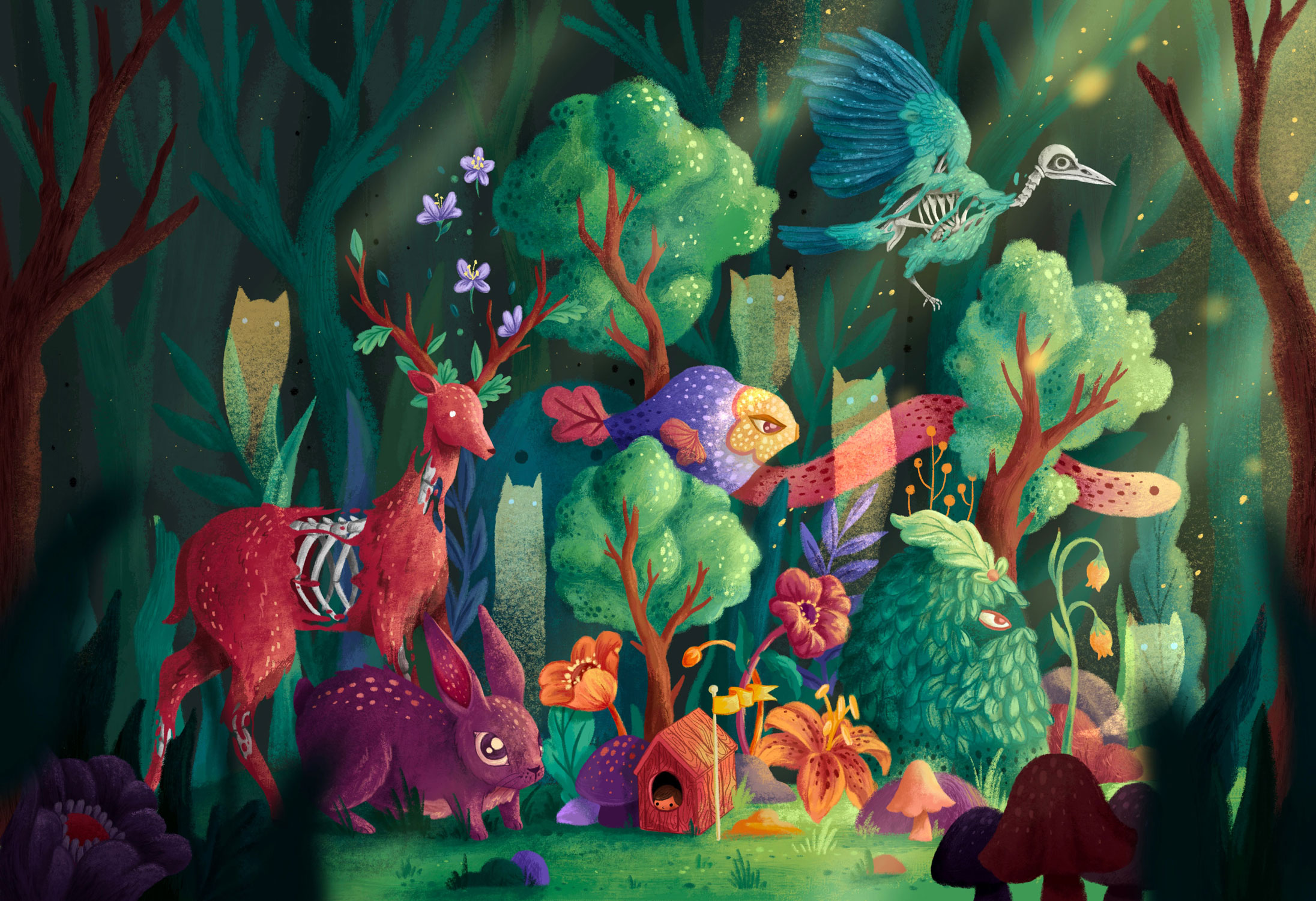 11. Now, tell us a little more about you as a person: what is your favourite food?
I could eat Filipino and Japanese food for the rest of my life.
12. Favourite book?
Not the biggest bookworm, but I enjoy fantasy books, graphic novels and "Art of" books.
13. Favourite genre of music?
I like to listen to a variety of music, soul, jazz, hip hop, rnb, instrumental, acoustic, rock... the list goes on! I really enjoy going to live gigs and concerts as well.
14. What are your hobbies?
Living in a tropical country with beautiful beaches, I love to swim and when travelling, I love taking photographs. When I'm not doing art digitally, I like to paint with acrylics on canvases as well. I've also recently started to learn about pottery and hopefully will get better at it someday.
15. If you weren't an artist, what would you be?
I probably would have tried pursuing a career as a travel photographer.